There is no debate, Alex Rodriguez is one of the top 25 baseball players of all time. What is debatable is how much of that is due to performance enhancing drugs? Alex was a phenom when he first came into the MLB, but over time he lost some speed and gained more power, most likely due to steroid use. He left many wondering how could would he be without the steroids? As a Red Sox fan I'm not going to praise Alex Rodriguez, instead of going to highlight some of the negative moments in Alex Rodriguez's roller coaster of a career.
1) The Brawl with Varitek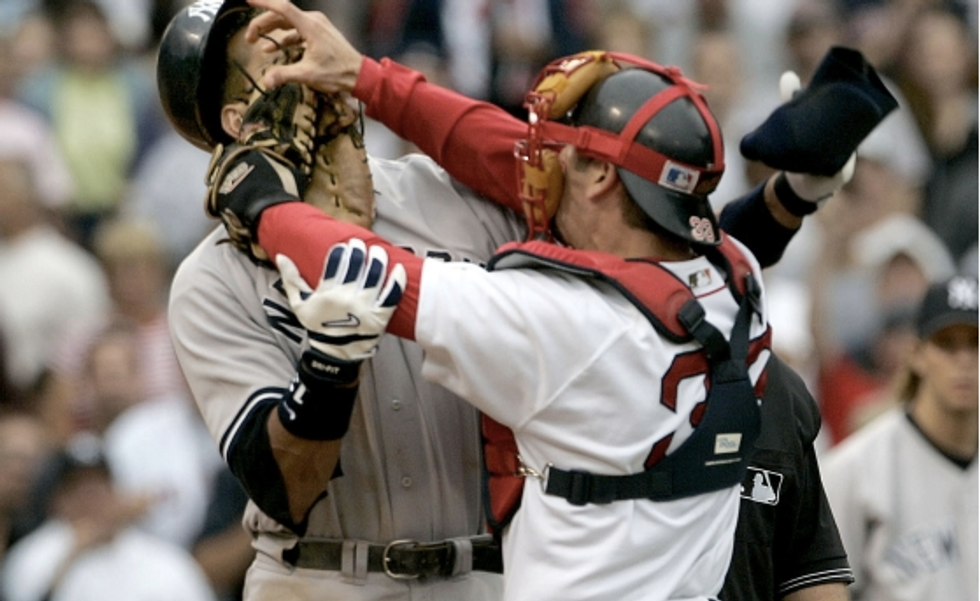 After getting hit by a pitch by Bronson Arroyo in 2004 Alex Rodriguez had some choice words for the Red Sox pitcher. Varitek then proceeded to give A-Rod a leather sandwich. What resulted was one of the most famous bench clearing brawls in MLB history.
2) Slapping the Glove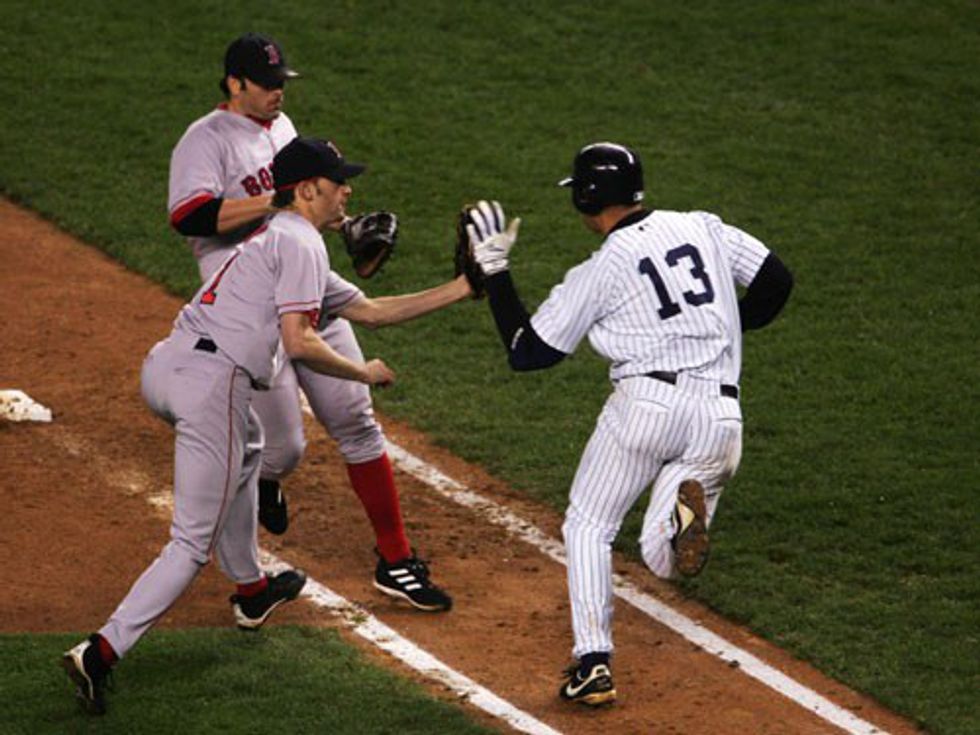 This incident includes A-Rod, and Bronson Arroyo (sound familiar). During the ALCS in 2004, Bronson Arroyo came in to relieve Curt Schilling in game 6. With Derek Jeter on first, Alex hit a grounder back towards the mound. Arroyo fielded it and went to tag A-Rod who slapped the glove and the ball came out. The call on the field was safe, but after getting together the umpires ruled A-Rod out. Rodriguez then tried pleading his case by saying that's just how he ran, which was the most preposterous thing I've heard in a long time.
3) "Hah"
In a game against the Blue Jays, Jorge Posada hit a popup in the infield, Rodriguez was on first base, and when he ran behind the third basemen who had the ball in his sights, he backed off waiting for someone else to get it. Turns out A-Rod yelled something when behind the fielder. A-Rod says he said, "Hah", but the fielder claims A-Rod said "I got it" whatever the case may be, A-Rod yelling assured the third baseman someone else was going to get the ball.
4) Crossing the mound
Baseball is full of "unwritten rules", and after playing in the MLB for 10+ years, you would figure A-Rod knew all of these rules. However, in a game against Oakland he ran across the mound to return to his base, a big no-no in the mind of a pitcher. After a double play ended the inning Braden lost his mind and started screaming at A-Rod and threw a fit in the dugout. Braden was upset A-Rod considered himself entitled to crossing the pitcher's mound.
5) PopcornGate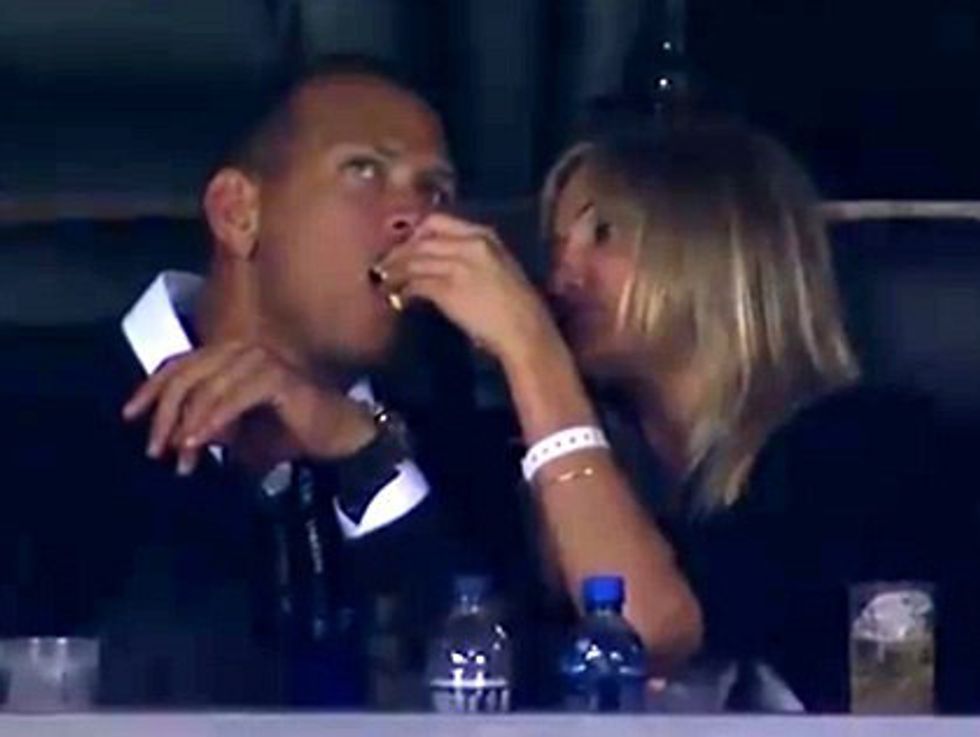 During the SuperBowl Cameron Diaz, was seen feeding A-Rod popcorn. Laugh out loud awkward moment.
6) Kissing the mirror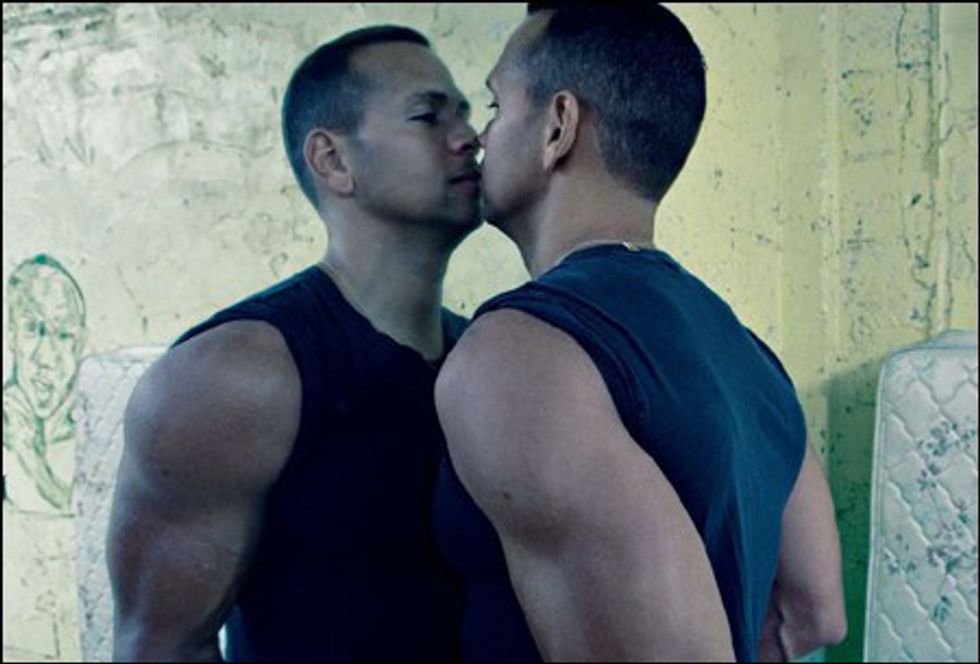 In 2009, Delta magazine posted a picture of A-Rod kissing a mirror. Pretty lame if you ask me. Guy just loves himself I guess.
7) Steroids
Finally, it makes the list. The worst part of A-Rod's career was his steroid use. After denying, denying, denying, A-Rod finally got caught for steroid use, and was suspended accordingly.