I used to live in California and I never really understood driving until I actually started to drive. I never understood why my mom/dad/boyfriend would get so frustrated at other drivers. . . until I started driving. After that, I completely understood. I used to think that California drivers were pretty bad. I mean, most love to drive fast - and I mean fast - and they always want to think they are the most dominant driver on the road.
However, no California driver compares to the drivers here in Arizona. In fact, of all the states I've been to - Washington, Illinois, Nevada, Washington D.C (not a state), Maryland - there is not any driver that I have seen that compares to how bad Arizona drivers are. Just how bad are Arizona drivers you ask? Well, here we go.
1. They don't use blinkers.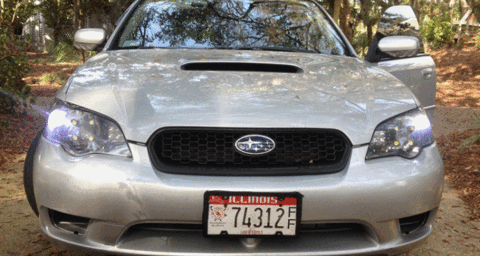 You never know if they are turning or not! You just randomly see them slow down and swing their cars onto the side streets or parking lots. It is completely dangerous.
Even at stop lights/signs, most of them don't use blinkers, so you assume they're going straight and then boom! You're in an accident because you didn't know they were turning.
2. They are always on their phones.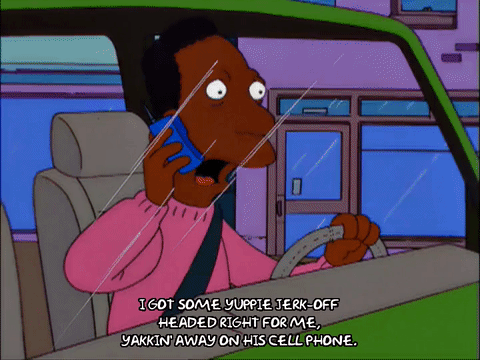 And I really do mean always. I cannot tell you how many times I have almost gotten hit by another car because the driver was on his/her cellphone! Like either pull over or don't answer it, people!
3. They either drive too slow or too fast. No in-between.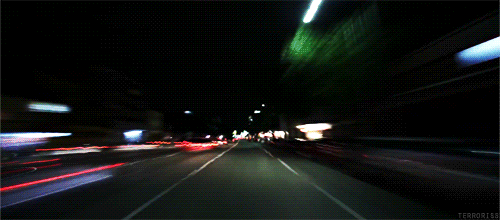 Most of the speed limits here in Phoenix are around 40mph. There are drivers that will drive 30 and then there are drivers that will drive 60. On top of not using blinkers, can you imagine what would happen if someone who is going 30 merges into a lane of someone going 60? If you guessed car accident, you'd be right. If you go too fast, you won't have a good reaction time.
4. They always seem to want to race.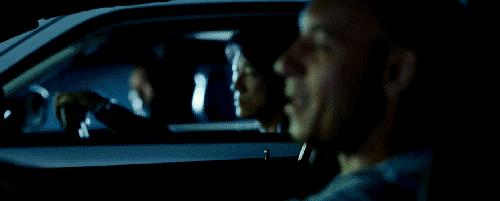 Let me tell you, it doesn't matter if I am in my 1996 car or my boyfriend's 2017 car. Arizona drivers always seem to want to race! It is completely dangerous because Phoenix is so crowded! Racing will easily cause an accident but the drivers here don't really seem to care.
5. They hate when people switch lanes.
People here would rather cause an accident than let you merge into their lane. It is completely ridiculous how drivers here will see your blinker and speed up so you can't get in front of them. It always seems like Arizona drivers are in competition with each other.
6. They don't turn on their headlights at night.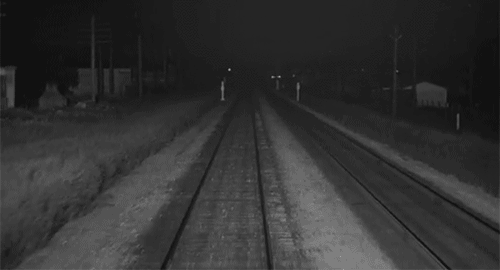 I have seen cars in the pitch black of night driving without their lights on. Do Arizona drivers not realize how dangerous that is? Also, how do they not notice their lights aren't on? I've tried to help a few by flashing my lights but drivers here seem to think that flashing lights is insulting so I always get flipped off.
7. They don't slow down for pedestrians in crosswalks.
It doesn't matter if it is a crosswalk like in the gif above or at a stop light, I have seen countless Arizona drivers almost run over pedestrians because they don't want to stop to let them walk. Arizona drivers only think about themselves, not others around them.
8. They run red lights.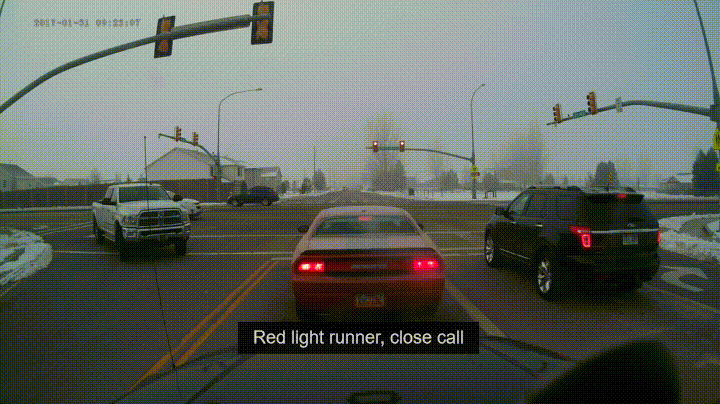 This is honestly how most of the car accidents here in Arizona happen. Drivers are stupid and they'll see the yellow light and just press the gas to try to make it! When cars going the opposite direction see the green light, they punch it and end up clipping the person running the red light.
This happens literally once a day here in Phoenix. Sometimes, during my 15-minute drive from home to school, I'll see this happen twice. Not a good thing.
9. The semi's drive faster than the cars.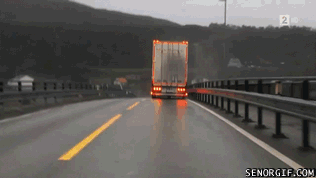 Semi trucks by themselves are already dangerous because they never stay in the slow lane so they always cause traffic, but the fact that I have seen semi's pass cars on main streets is more dangerous!
That usually means the semi is speeding, which can cause major accidents later on, but it also means that the cars could not be even going the speed limit which is also bad.
10. They are impatient.

Arizona drivers LOVE to use their horns. It doesn't matter if the light just turned green or you slow down at a yellow light, you will most likely get honked at. If they think you're driving too slow, they'll honk at you.
If they think you're driving too fast, they'll honk at you. The moral is: Arizona drivers are impatient and their horn is their best friend.
11. They are brake heavy.
Arizona drivers don't know how to break on time!! They always have to slam on their breaks because they break at the last minute, which causes all the drivers behind them to slam on their breaks. That can cause a car pile up!
12. They don't listen to the street signs.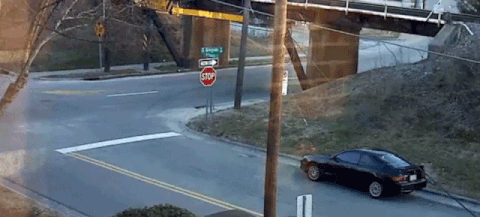 Stop signs? Don't exist. Yield? What is that? The result of this is more car accidents.

13. They swerve.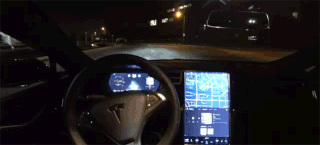 Arizona drivers always drive like they are under the influence of something. They'll randomly merge into half of your lane and then swerve back into theirs, they'll grind their tires along curbs and swerve away from the curb. I don't know who taught Arizona drivers to drive, but they are definitely not steady drivers.
14. They like to ride people's bumpers.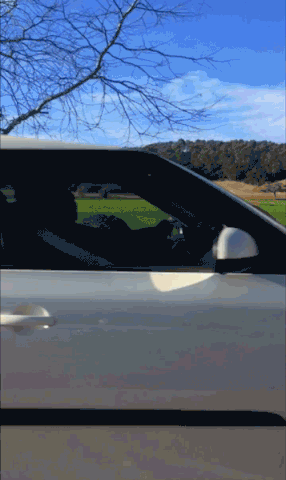 This is dangerous especially when breaking comes into play. So many drivers here get rear-ended because they'll ride the person's bumper and that person will slam on their breaks to turn without a blinker.
15. They don't pay attention.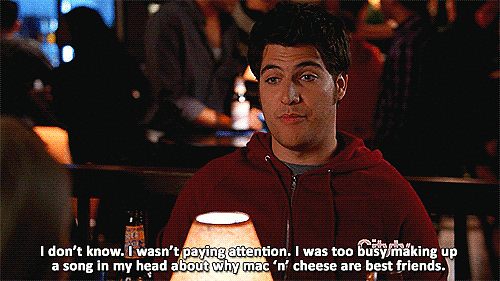 Arizona drivers are so worried about themselves. Where they have to be, what they have to do, and that causes them to not think about the other people around them.
They are so caught up with "Oh! I have to be at work in 15 minutes" that they don't think about the pedestrians crossing the street to go to their job. Arizona drivers don't pay attention to their surroundings and that is why accidents happen.