One thing can never be said about being a Titans fan: that it's easy. Since becoming the Tennessee Titans in 1999, the team has had many highs and lows. Their very first season in Nashville with the Titans title, they made their one and only Super Bowl run; a game that was only lost by a single yard. Since then, every season has been unpredictable. If I were a betting woman I would bet that Titans fans have drunk more beer in 17 years than any other football team (save for the Jaguars…because really…). Although the Titans come with their fair share of emotions, I wouldn't trade in my boys in two-tone blue for any other team. Win, lose, or tie, I'm a Titans fan until I die.
Optimism-
Titans fans have nothing if not optimism for their team. If not this week, we'll win next. If we don't make the playoffs this season, we'll sure as hell be there next year. Our quarterback is hurt? Not to worry, we'll stomp all over our opponents and show them this is a team sport, and Marcus will be back with a vengeance.
New Head Coach/General Manager/Coaching Staff
After a Week 8 loss to the Houston Texans, the Titans fired head coach, Ken Whisenhunt, and promoted Mike Mularkey to interim head coach for the remainder of the season. Soon after the season ended, he was named head coach of the Tennessee Titans and coached their first winning season since 2011.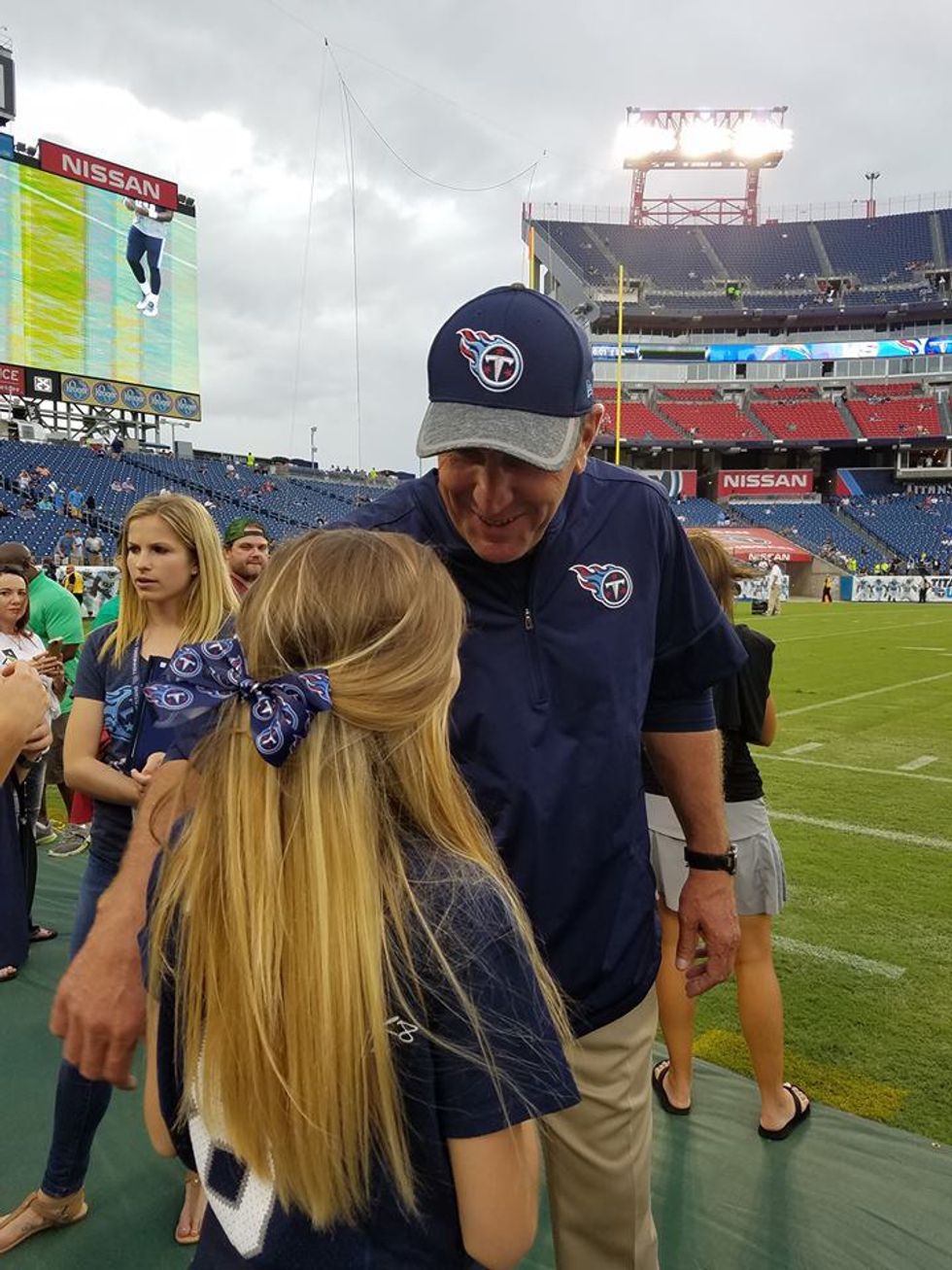 Along with a head coaching change, the Titans hired a new general manager, Jon Robinson, shortly after the end of the 2015 season. Robinson walked in the door and started making big changes without pause, the first of which was signing veteran running back, DeMarco Murray. And he didn't stop there. He cut many veteran Titans and made big decisions, including that to trade the Titans' #1 overall draft pick to the Los Angeles Rams for a few lower picks and their first round pick the following season.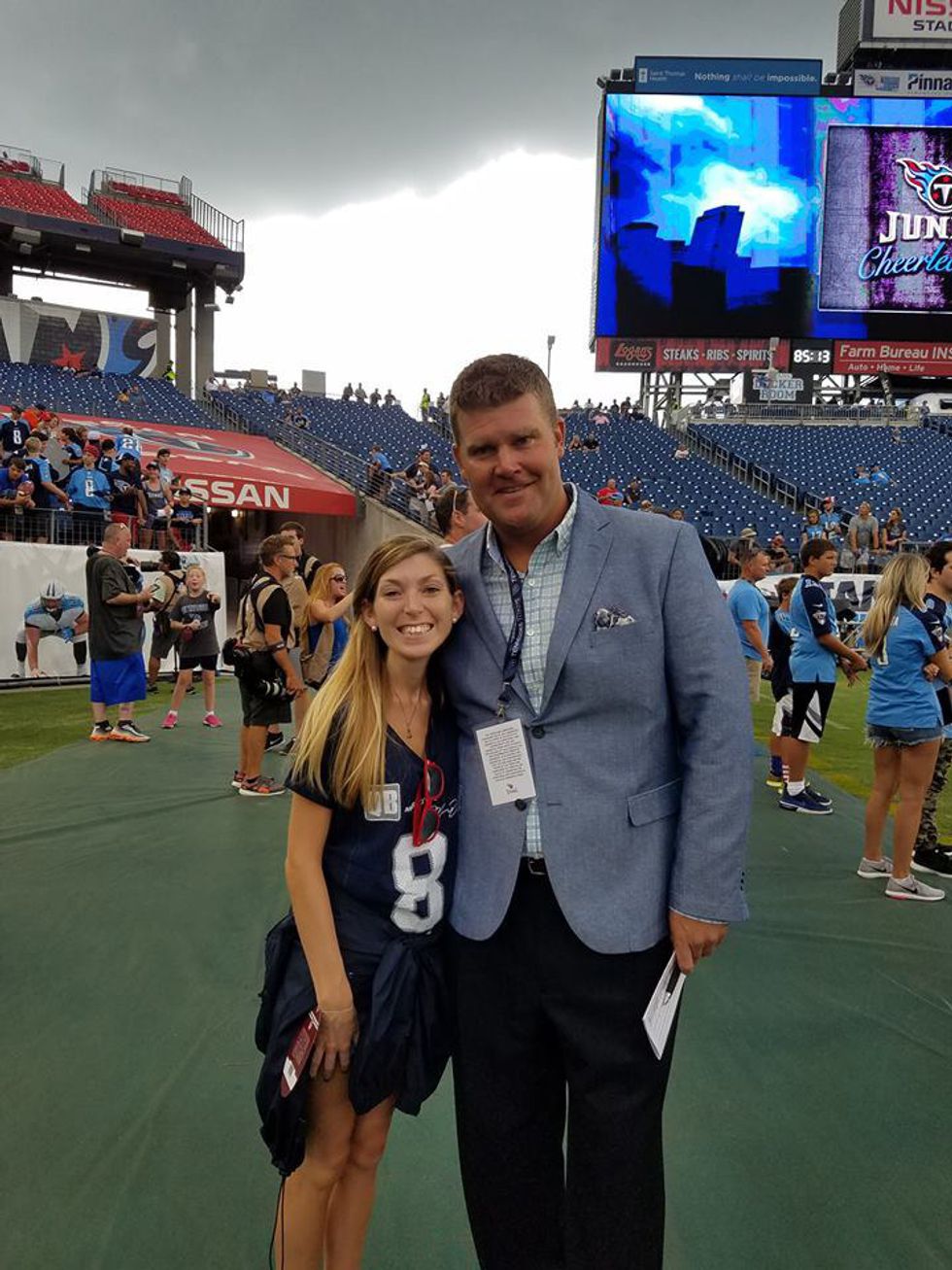 Keeping with the tone of change, the Titans also hired a new defensive coordinator before signing on Mariota. Dick LeBeau is widely considered one of the top defensive backs in NFL history and has come in to turn around the Titans' abysmal defense. His first year as defensive coordinator the Titans had the 12th overall defense in the league, and in his second they had the 13th.
Franchise Quarterback-
Since the loss and eventual death of Steve McNair, the Titans have been struggling to find a quarterback to lead a winning team. We have had a few promising subjects such as Ryan Fitzpatrick, Kerry Collins, and even the late McNair's protégé, Vince Young, but none have quite fit the mold. Until the second pick of the 2015 NFL Draft when "Marcus Marioto" (it's MARiota, by the way, not MARY-ota) was called by the NFL Commissioner to join the team.
Mariota immediately showed promise as the leader of this team. In his very first game as a Titan, he threw for 209 yards and four touchdowns. Even though the Titans had a losing season, Mariota still put up some of the better quarterback numbers and ratings for the season. In only his second season as a Titan, he lead the team to an 8-7 winning season before getting badly injured and having to sit out their 9th win.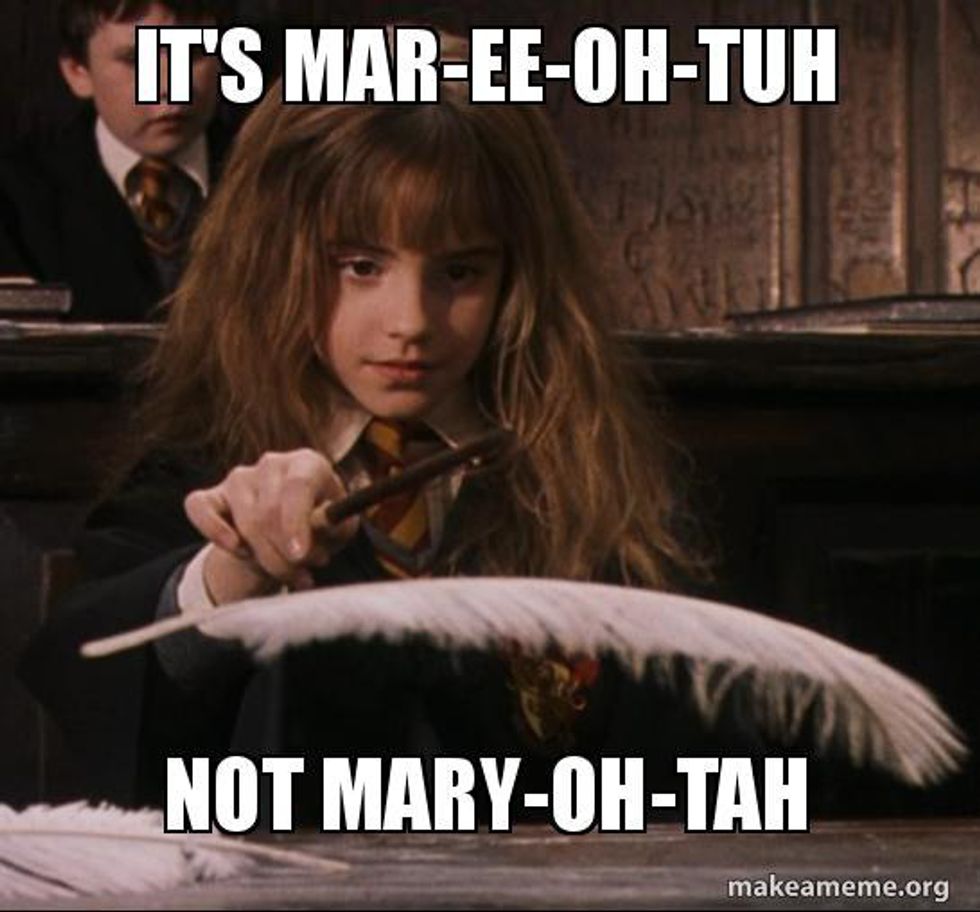 However, being a Titans fan doesn't just come with happy thoughts. Titans sure do cause a lot of negative feelings and plenty of curse words on game days.
Inconsistent-
The Titans have a notorious reputation for being a Week 1 team, meaning they come out of the gate at full speed and strength and play like a contender for the Super Bowl in their Week 1 matchups, and usually fall short in the weeks to follow. They also have a nasty habit of only playing three quarters out of four (the one they forget all previous knowledge of the game is usually the fourth). Some weeks Mariota and the offense are on fire, but the defense just cannot make the stops. And in some weeks, such as Week 17 against the Houston Texans, the defense carries the team to a victory when the offense isn't clicking.
No Playoff Appearances-
2008. That was nine years ago. 2008 is the last time the Tennessee Titans made a run in the playoffs. That year was the last year they had a legitimate shot at winning the Super Bowl, until those dirty birds took out Chris Johnson with an ankle injury. It gets really frustrating cheering for a team season after season that always seems to come up short, by either a long shot or just so.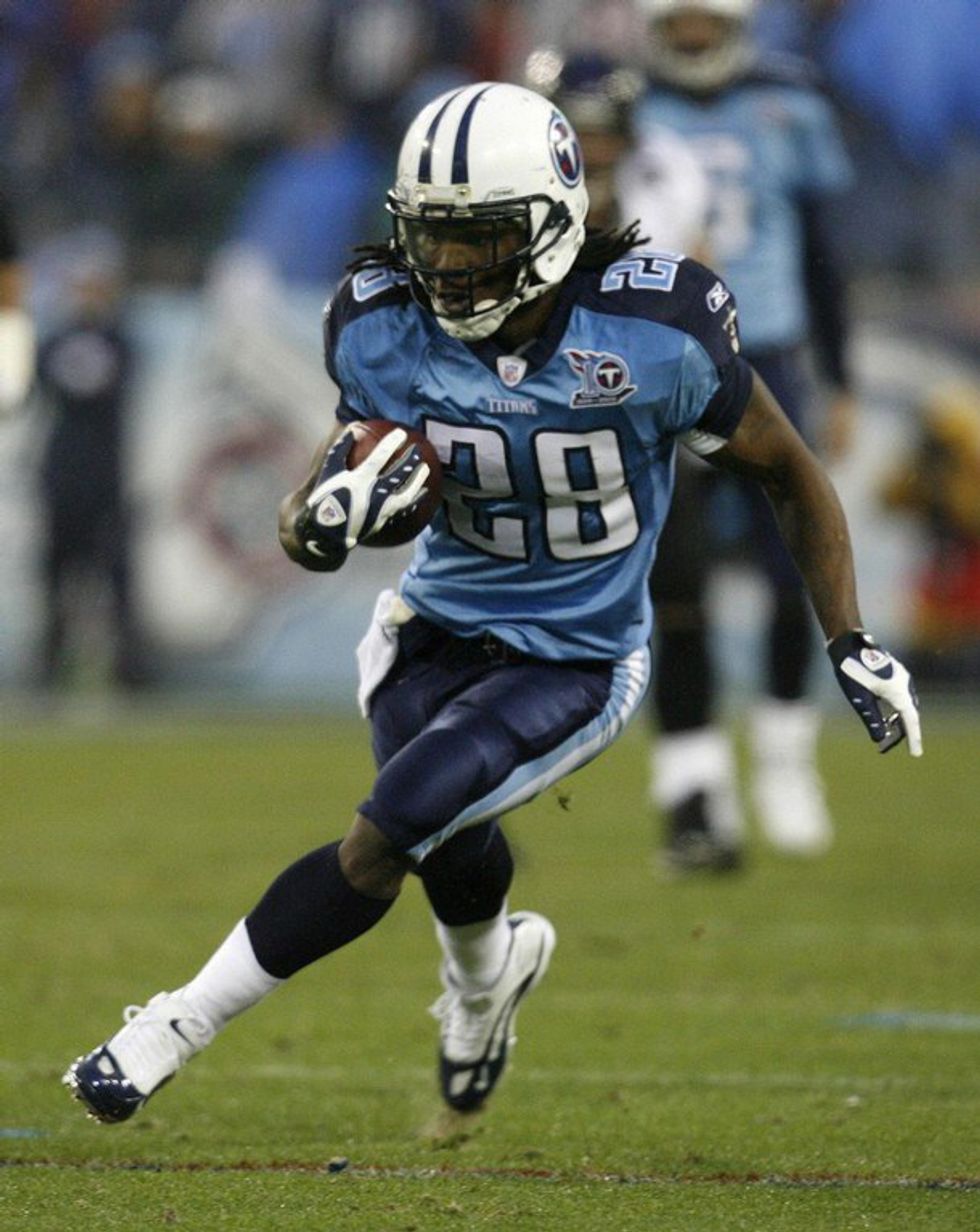 Not a Threat-
In Greek mythology, Titans are giant deities of incredible strength.
Around the NFL, people hear the name "Tennessee Titans" and they laugh. In 2015, the Titans put up the worst record in the NFL. In 2014, they beat out everybody for that same spot save for the Cleveland Browns. A Titan is the last mascot to be representing this team. Most teams will see the Titans on their schedule and consider it an easy win.
However, in the cases of the Detroit Lions, the Green Bay Packers, and the Kansas City Chiefs, the Titans have proven the NFL wrong. The three aforementioned teams all have two things in common: they all secured spots in the playoffs, and they were all beaten by the 2016 Titans.
Young Team-
I don't mean a new team, I mean young. Many of the playmakers on this team are still in their 20's and new to the NFL. Three of the major offensive players were only rookies in 2016, and Mariota has only played one season. These players are still learning to play in the NFL as opposed to college football, and they are all still learning how to mesh well together and under the Titans' system. It is hard for a young team such as this to compete on levels such as Tom Brady, Aaron Rodgers, and Phillip Rivers.
The Run Game-
This could go either way, really. In 2016, the Titans had the AFC's leading rusher, DeMarco Murray, who ran for 1,287 yards, second only to Ezekiel Elliot of the Dallas Cowboys. Along with Murray, the Titans had drafted Derrick Henry from Alabama, the most recent Heisman trophy winner and resident bulldozer. That's right, he is 6'3" and weighs in at 238 lbs. I certainly wouldn't want to be an opposing defenseman while he is barreling down the field.
The down side to this stellar run game, however, is that it is pretty predictable and opposing defenses come ready to stop them. Murray averaged 4.4 yards per carry and Henry averaged 4.5. It takes 10 yards to get a 1st down. There are definitely some superb receivers on this offense, but the run game is heavily relied on to win games.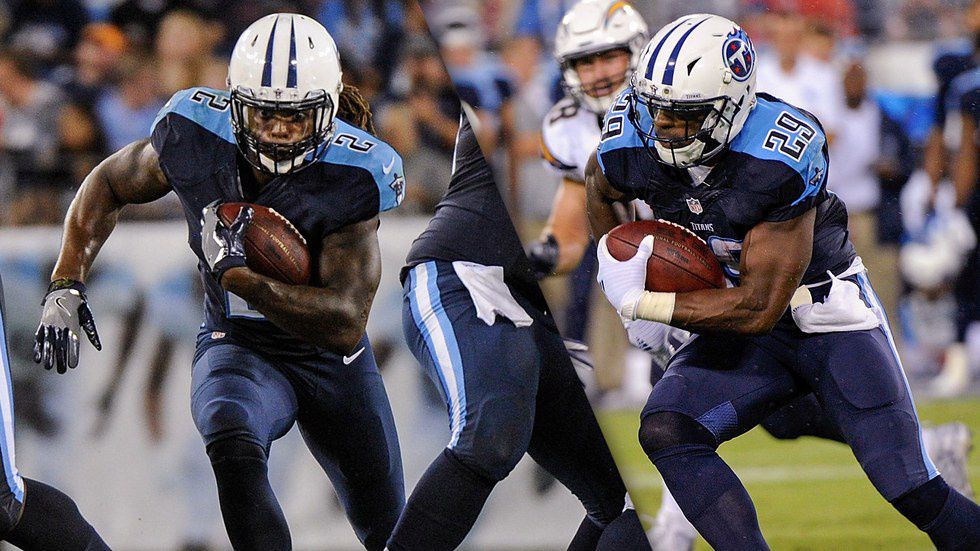 Titans fans certainly have their work cut out for them every season. Every new year is full of hope and good luck wishes, but it's up to Sunday morning sweat to get the work done. While it might not be the easiest team to be a fan of, I will never be caught dead wearing an Indianapolis Colts jersey or cheering for the Jacksonville Jaguars or the Houston Texans (sorry, Michael). I have been a Titans fan for as long as I can remember and I cannot see that changing. In this house we Titan Up (and Anchor Down!), we bleed two-tone blue, and in Marcus we trust.
Here's to a better 2017 season and a speedy recovery for the Polynesian Pro Football Player of the Year (Marcus Mariota, duh).