After witnessing the biggest comeback in Super Bowl history- it's no secret that it's a damn good day for Pats fans on campus. That first half was brutal and had us on a roller coaster of emotions, but our boys pulled through and left no room for questioning the fact that Tom Brady is the GOAT. Some of the most dedicated Pats fans you'll ever meet can be found shotgunning beers right here in the small town of Orono, Maine. The Blackbears took to Twitter, and it's clear to see that no one loves TB12 like the Blackbears do.

If you go to UMaine, your Twitter feed probably looked something like this... And you loved it.
1.
2.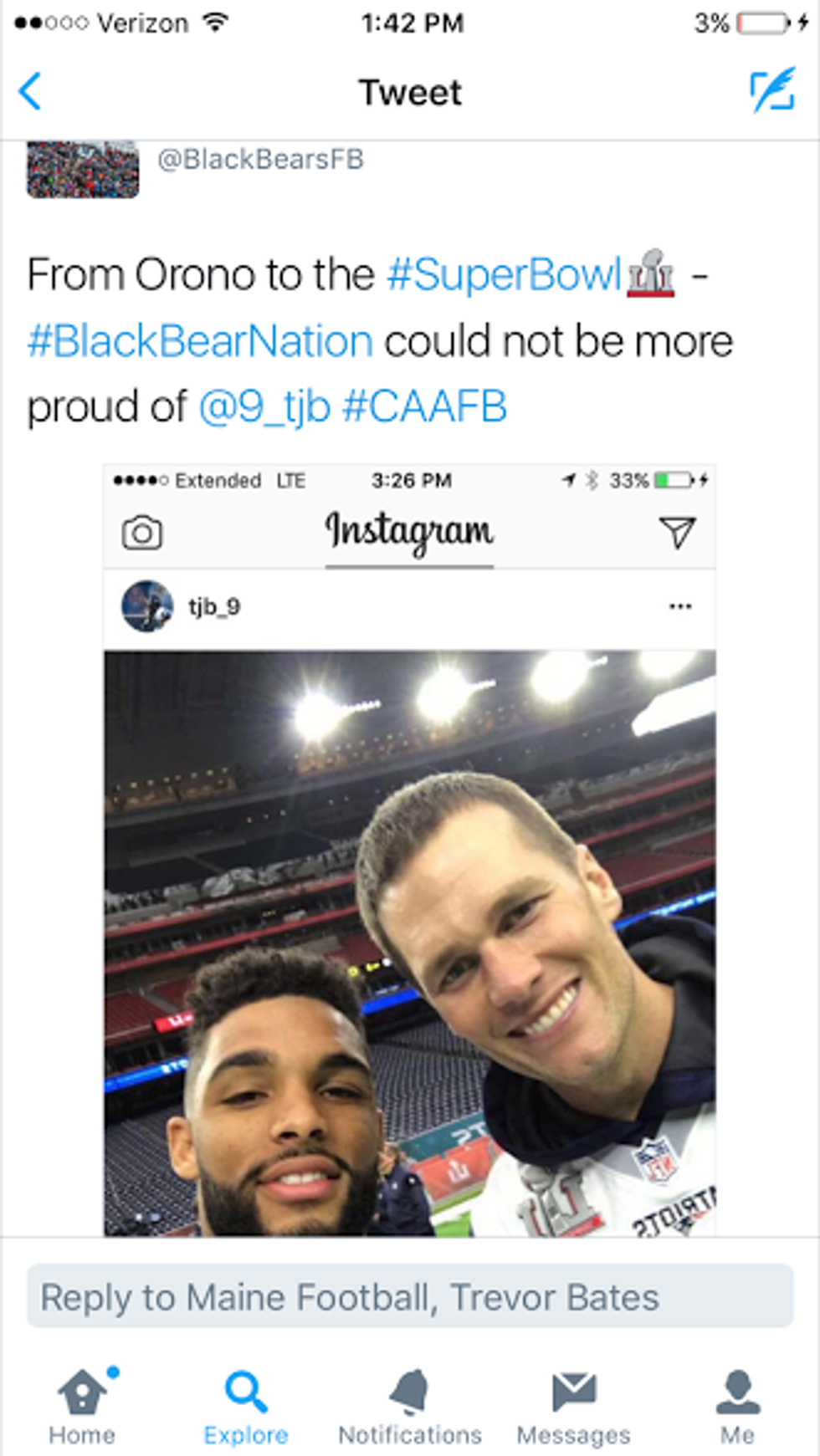 3.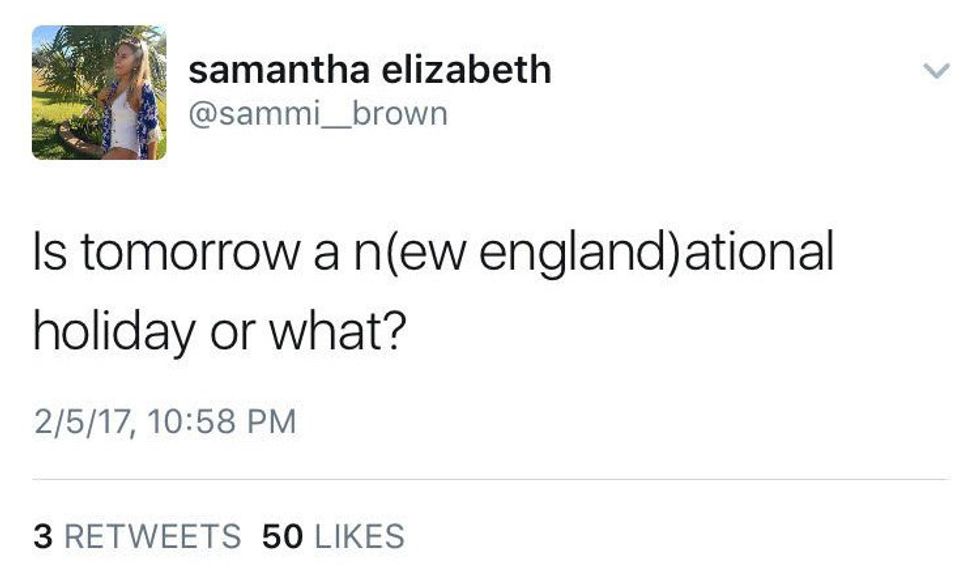 4.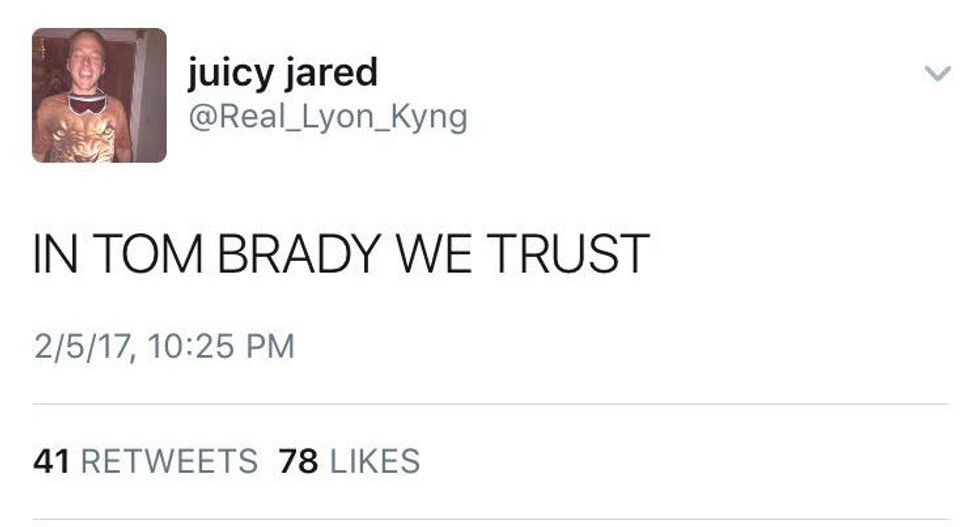 5.

5.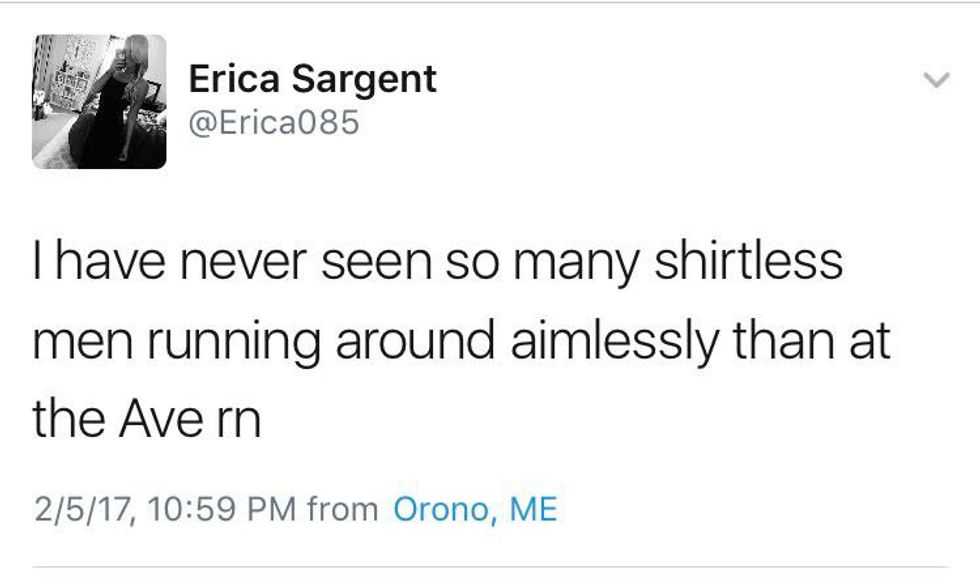 6.
7.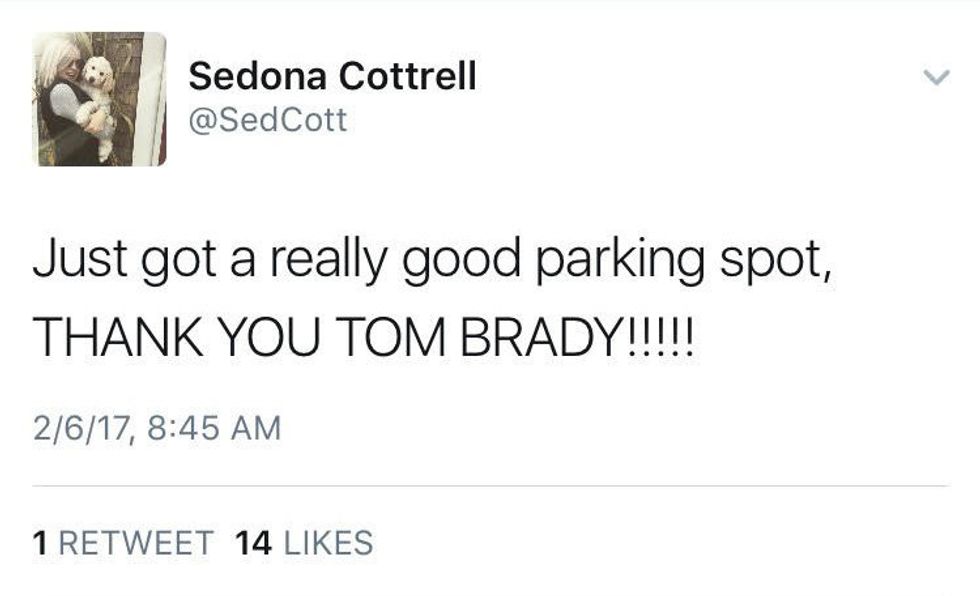 8.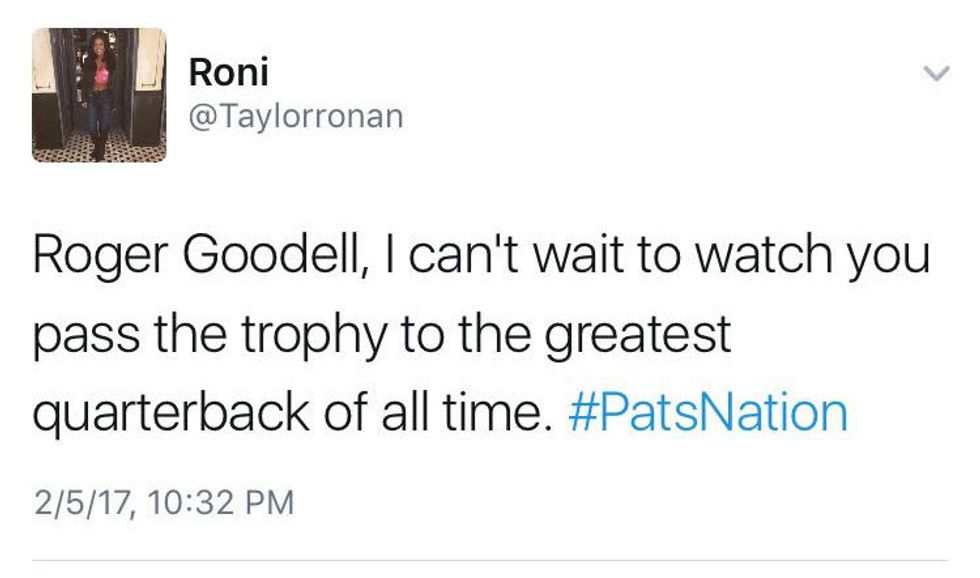 Every Blackbear had to retweet:
9.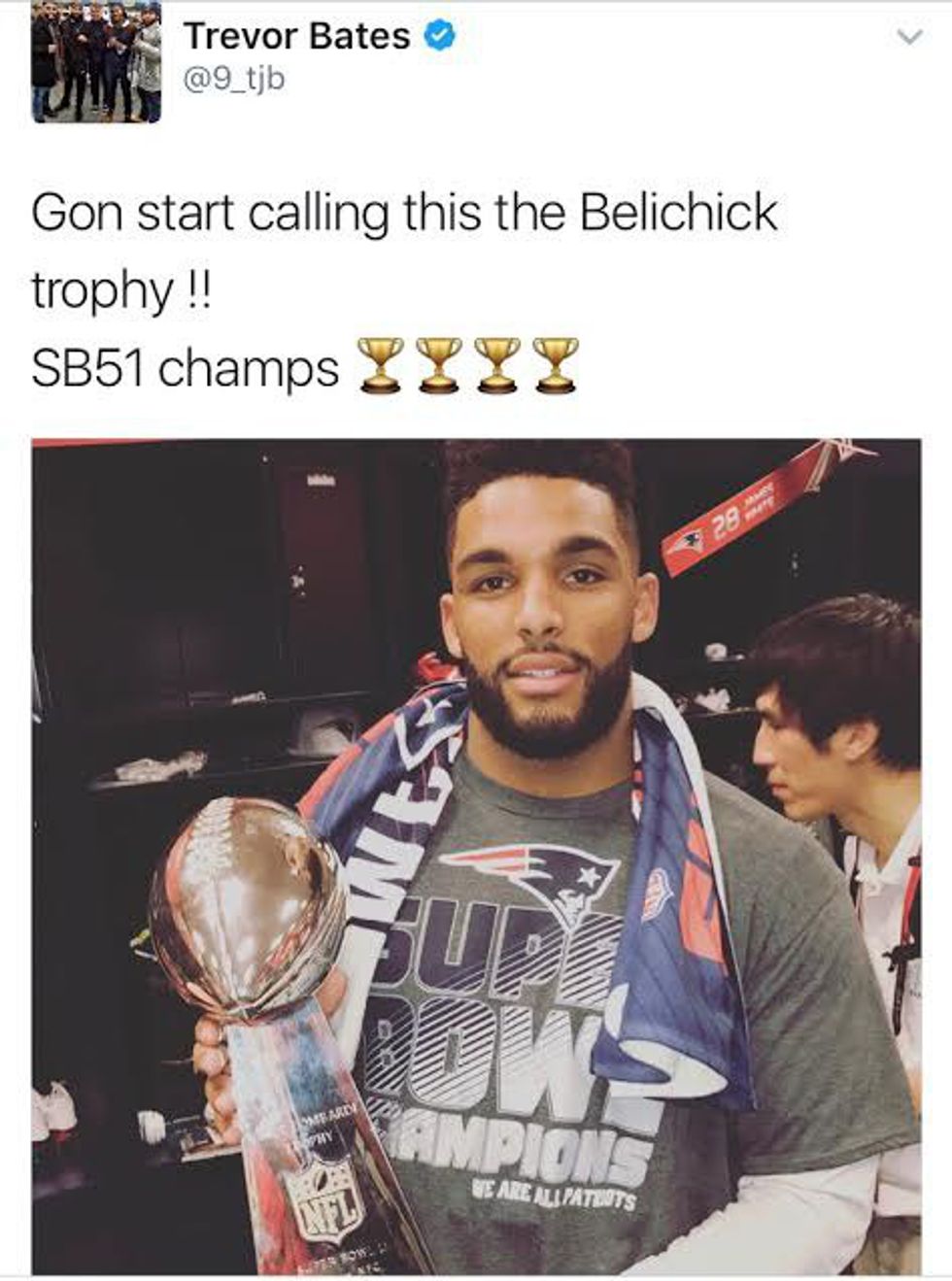 10.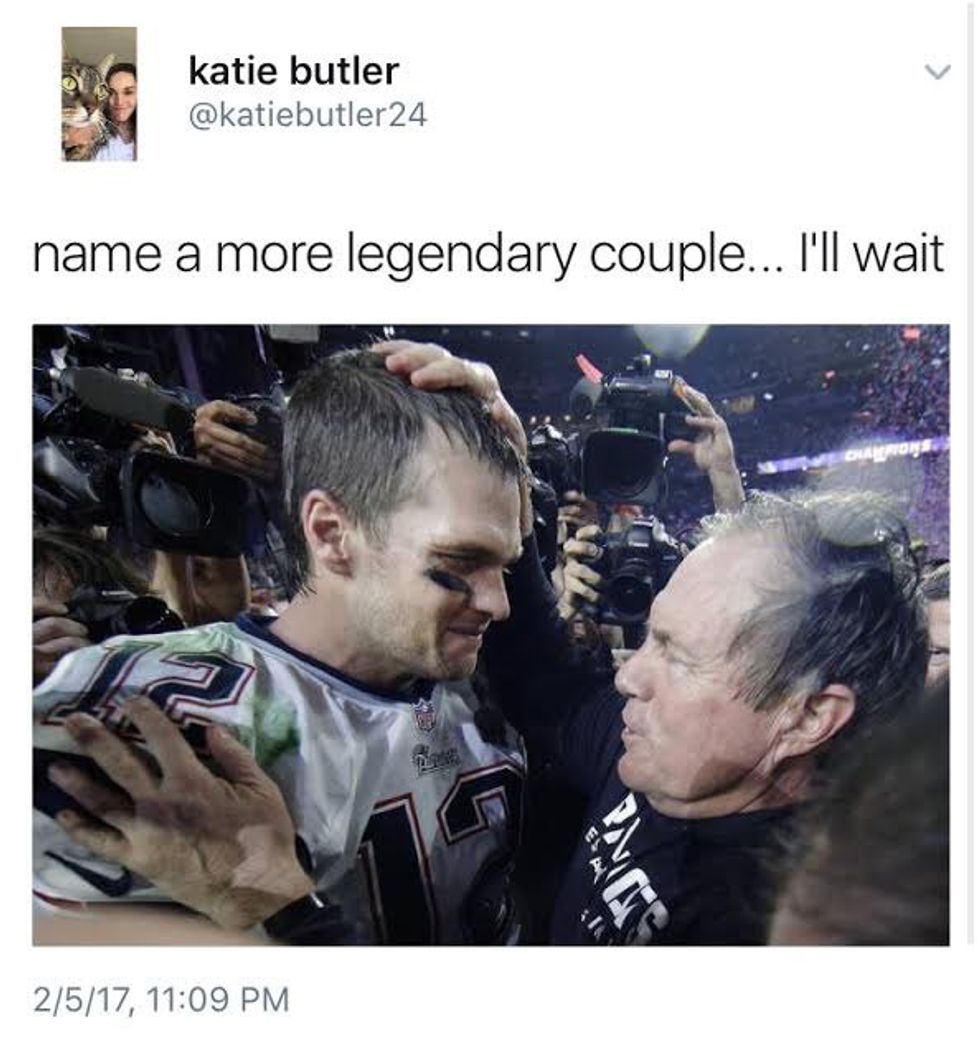 11.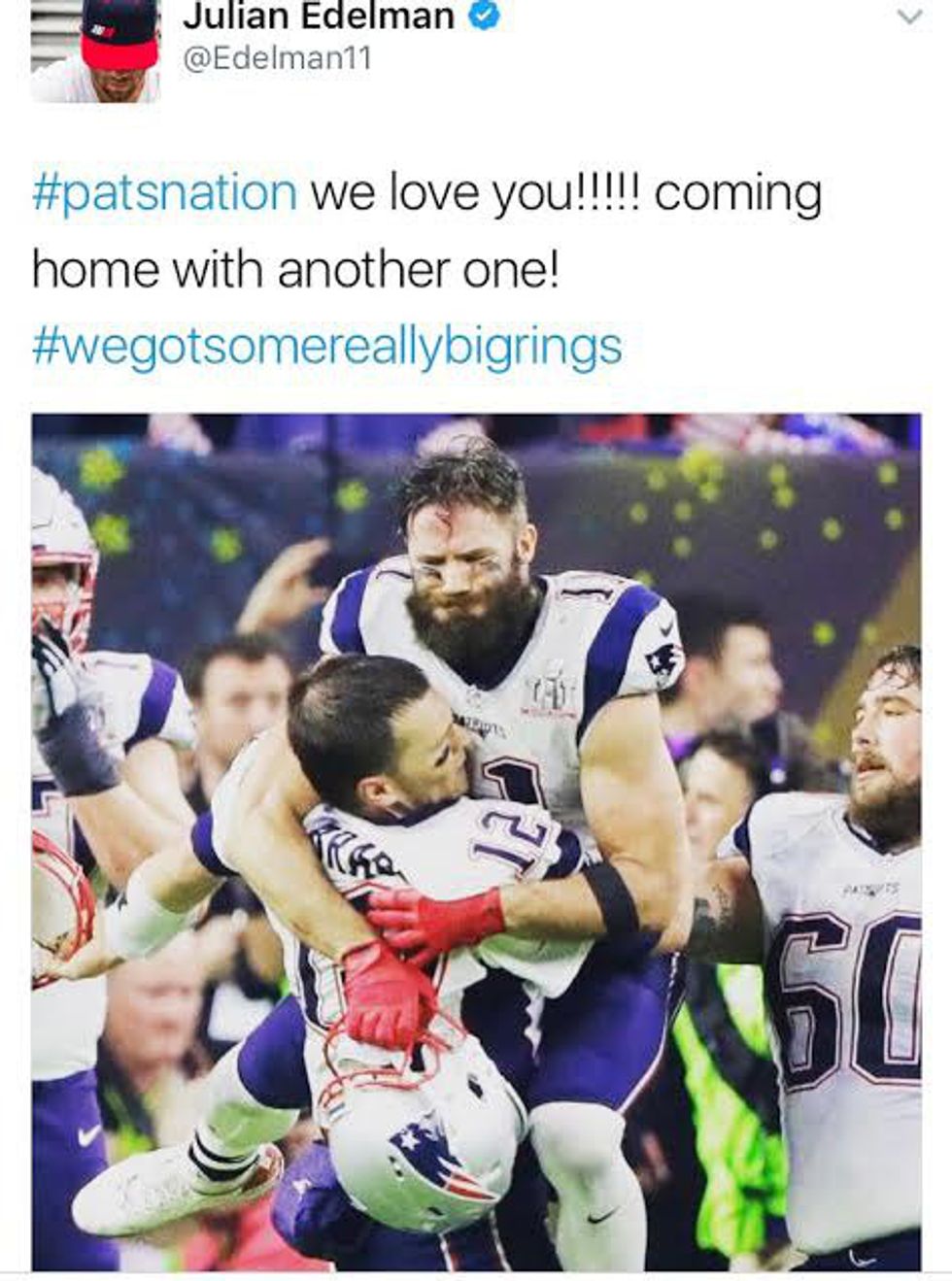 12.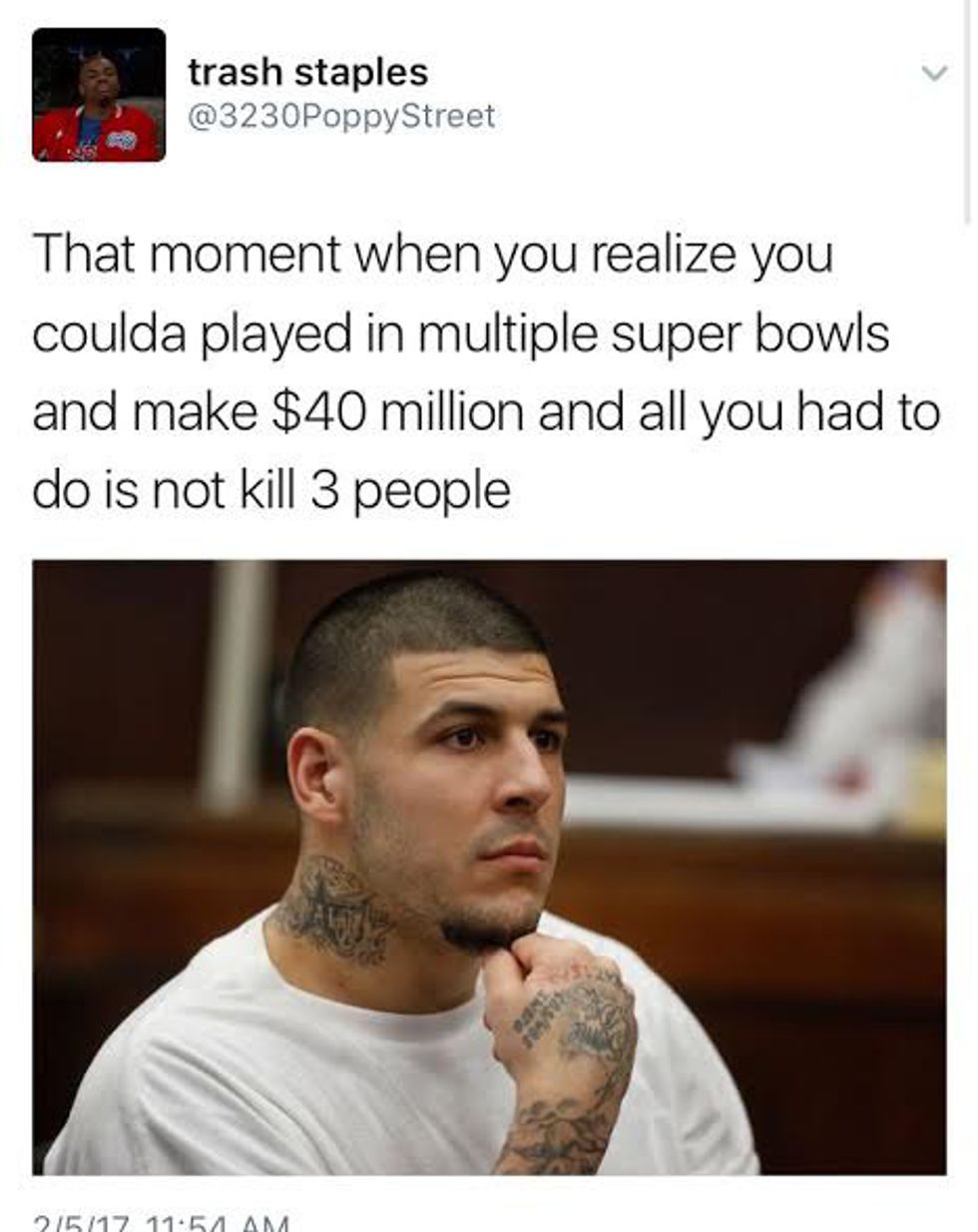 13.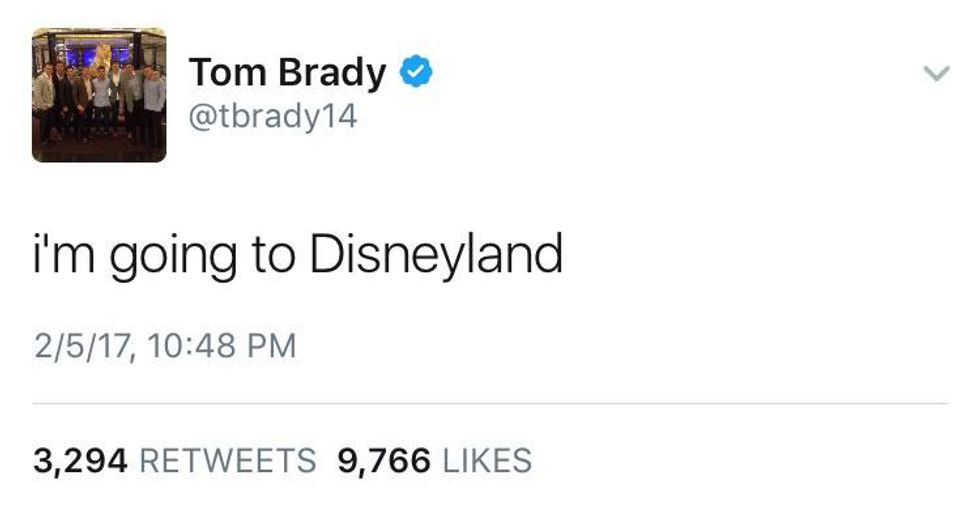 14.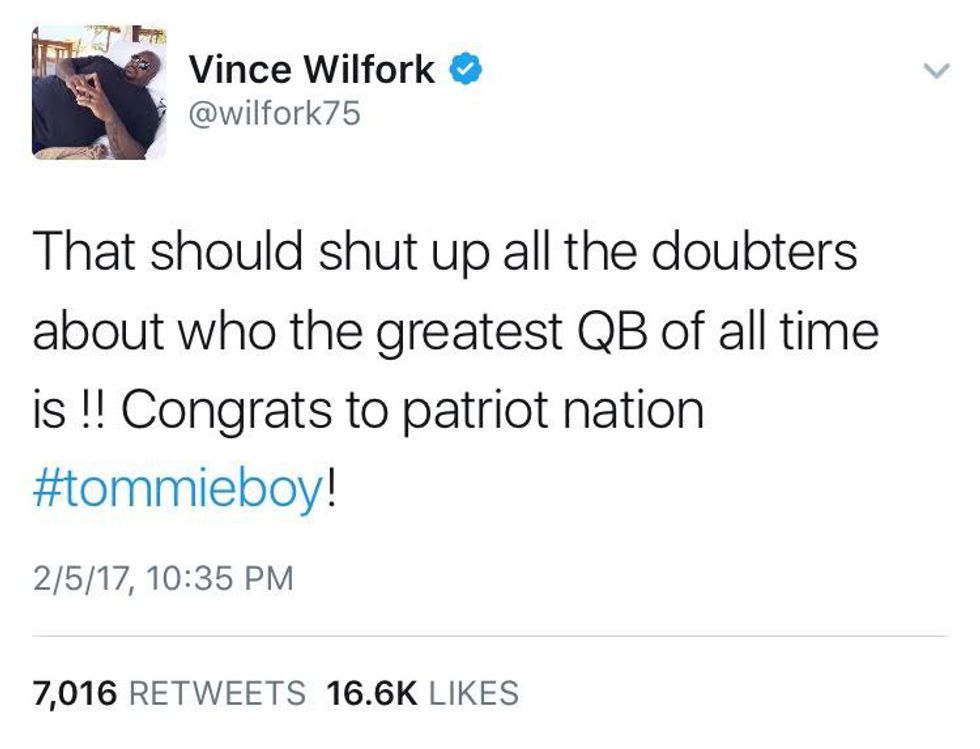 I speak for Pats fans everywhere on the UMaine campus today when I say: Tom, you're beautiful. We love you.