The greatest of all time is a very hard shoe to fill, but no one's foot fits better in that shoe then the New England god, Tom Brady. No matter how much people want to hate on the dynamic duo of Tom Brady and Bill Belichick they just keep on winning. Even if the controversies constantly surrounding Tom and his Patriots are used against Tom Brady's Legacy, it will be hard to fight against cold hard facts and stats.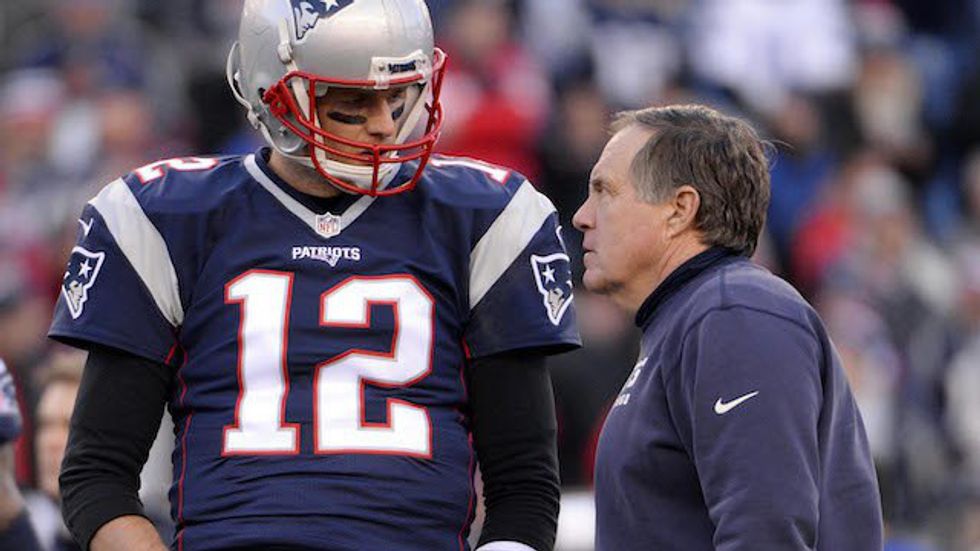 Let's get one major stat out of the way right now. Tom Brady is about to be the winningest QB of all time. After he plays in this upcoming Super Bowl game he would have the most Super Bowl appearances out of every single player in the NFL ever! Not to mention the fact that if he wins he will have the most Super Bowl rings out of everyone again. Right now he is tied with other legends such as Terry Bradshaw and Joe Montana who only have 4. Tom Brady has proven he is able to get his team to the Super Bowl and win on the biggest stage of all American sports. He is even about to do it again without his top offensive weapon, Gronk. It's not like Brady needs amazing weapons to do what he does anyways. Chris Hogan was a college lacrosse player for 3 years before he did on a year as a wide-out for Monmouth football. Now that same lacrosse player is now the all-time receiving yards leader in one post-season game for the Patriots with 180 yards. If that isn't a perfect example of a receiver being a product of Tom Brady, well then I have no idea what is. Tom Brady is simply the best QB in the postseason with no comparison. He is 21-8 in the postseason with five more wins than the legend Joe Montana. Postseason Brady also has the most touchdown passes by any QB in the playoffs with a crazy 53 and 13 in the Super Bowls he has been in. The man is just a beast when it comes to going big or going home.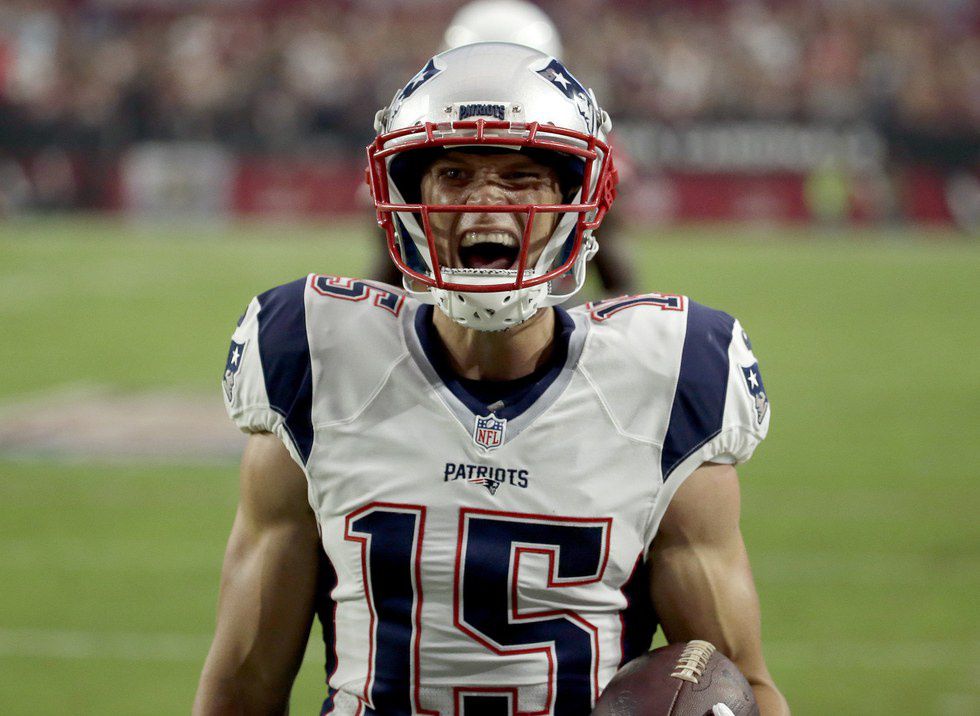 If Brady being a winner isn't enough reason for him to be the goat, then the stats will only further his argument. Tom Brady is in the top 4 for every major career stat that matter for a quarterback in the NFL. He is 4th in passing touchdowns with 456 and only needs 9 more to beat Drew Brees for 3rd place. He is also 4th in passing yards in one career and again he is only behind Drew Brees but a short amount. I could go on and on about Tom's stats and make his case for being the greatest of all time into a numbers game. Tom is even 2nd for most career 4th quarter comebacks. Just watch Brady on the field and you can see that he pours his heart and soul into every pass. He might not be big in interviews or press conferences, but his emotion comes out in every game. He is the most passionate quarterback in all of football. He runs to his players and will give them a chest bump after the throws them a touchdown pass. He will yell at an offensive lineman for not blocking the right guy and the same linemen will never miss that block in the game again. He is one of the few QBs that will get up after every hit and throw a dime of a pass right after just to show up that same defender. Tom Brady isn't just another great quarterback; he is the heart and soul of the New England Patriots. He will show everyone that doubted him on February 5th that he is the goat. I hope we get to see Roger Goodell's face when he does. It might even look a little deflated.