Detrimental debts, depression, anxiety, self-harm, fear, sadness, anger, loneliness, verbal abuse, physical abuse, and seemingly utter chaos. Most people experience most of these things, if not all of them, throughout their lives. I know that I have definitely experienced all of them. And coming to college only made everything that much crazier. Classes got harder. It became scary thinking about how I was going to financially be able to make it through life. But the biggest challenge was that I had lost my will to live. I tried numerous times to take my life during our last semester. And through all of this, one quote from my favorite novel, "Peter Pan" by J. M. Barrie, just kept surfacing in my thoughts; "To die would be an awfully great adventure." To better understand why I had adopted this way of thinking, let me tell you the story of my life.
---
I was born in St. Petersburg, Virginia. The time was 12:23 a.m. and the date was the 23rd of October in the year 1996. My beautiful mother was a young Melissa Carol McMichael, age 16. My father was a scoundrel and deadbeat Jason J. Creech, age unknown. I was chubby as a baby and had a lot of hair, just like I am now. I was basically a little baby Wookie. Anyway, my mother adored me. Shortly after I was born, in 1998, she left Jason. She was about to start her senior year of high school and finally had seemed to have her life on track. Her birthday was July 22nd, and my grandmother had everything arranged to get her a car since she would be turning 18 now. And then on the 10th of June, 1998, her brother, Brian, came home to find me asleep in my crib. This was strange because I apparently never slept during the day (which is crazy because all I do now is nap). So he went looking for my mother. When he looked in our back yard, he found my mother hanging from a tree by an extension cord. An investigation eventually ruled it as a suicide, however, there were complications. I did not find out this part of the story until I was in high school, but apparently there was speculation that my father had murdered my mother in anger for leaving him as well as for preventing him from seeing me so that he could not corrupt me.
Needless to say, when I heard this portion of my own story, my hatred for Jason only grew. I say "grew" because I had already lived my life hating him. After my mother passed my grandfather shortly followed, so I never knew him. My grandmother, Deborah (although I called her Nana) and I then moved to Maitland, Florida, where I attended school until the 5th grade. When I was in 1st grade, my father started to contact me. He would call and tell me about the other kids he had since my mother passed, and that was when my hatred began. I was so confused as to how he could love these other kids and just never talk to me or love me. He started to tell me that he had sent me birthday presents and Christmas presents, but they must have gotten lost in the mail. So I checked the mail every single day for months, hoping that he had actually cared about me. Needless to say, they never arrived. I eventually stopped talking to Jason. Whenever my grandma would say he called, I would begin to throw a huge fit. Then he showed up at our house for my 7th birthday, after I had been ignoring him for months. This event was actually the first time I ever said a curse word, telling him, "I (f-word)-ing hate you," and storming off into my room and crying. That was the last time that I had heard from Jason for a very long time. For a while, things became normal. I was doing great in school, we went to Disney World and Sea World and the beach a lot, and I was just a happy and normal kid. Then when I was in the 5th grade, my grandmother passed away. This was really hard for me. At only 10 years old, I could not understand why everyone left me. I thought that it was my fault and that something was wrong with me.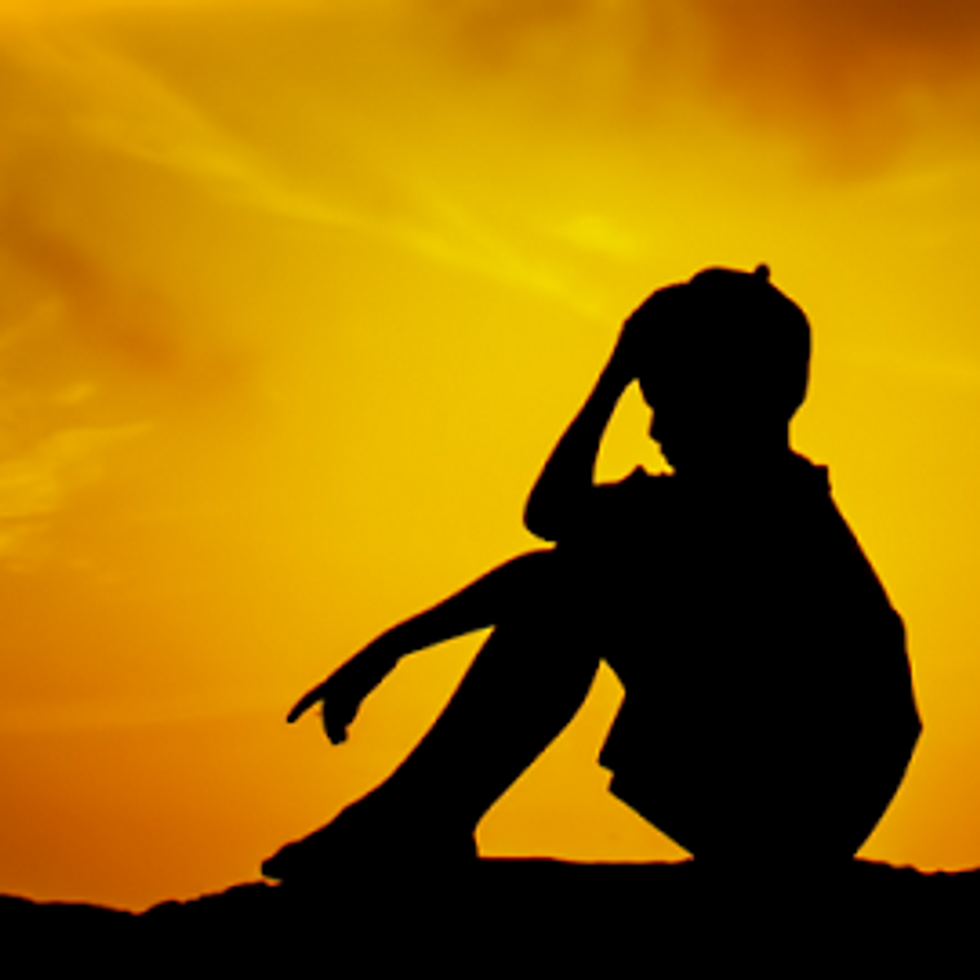 After the passing of my grandmother, I was adopted by her sister's family. They were technically my great aunt and uncle and like second cousins or something, but I just call them my aunt, uncle, and cousins. All of my cousins are older than me, the closest in age being one year my senior. I came to live with them in a small area just outside of Wever, Iowa. This is a very small town in southeast Iowa. It is located about halfway between Burlington and Fort Madison. I finished 5th grade, middle school, and high school in Fort Madison. I was always a very social kid and talked a lot in class, which tended to get me in trouble. This would cause my aunt to send a lot of verbal abuse my way, which only got worse and worse. I remember that towards of the end of 5th grade was the first time I had actually thought about wanting to die. By the time middle school had started, there was physical abuse too. My aunt hit me a lot for several reasons. For example, I once did not do the dishes correctly to her standards, so she bashed my head into our oven. And the oven handle to this day is still bent from that incident.
My first suicide attempt was when I was in 8th grade. I tied a belt around my neck one day when no one else was there (they would often take trips to places like Chicago and not take me, leaving me home alone with instructions to clean the entire house before they got back). I couldn't go through with it, removing the belt after about fifteen or twenty seconds. During this time, my uncle was stationed in Iraq for the Navy. It was hard without him there, because he was often the one who would save me from my aunt. Many times when she would beat me he would make her stop, and she would eventually just go back to verbal abuse by calling me fat and stupid and other things. Sometimes my cousins would make her stop as well, but I sometimes got a lot of verbal abuse from them, too. And many times I would get picked on by one of my cousins and his friends. I'm not sure that they realized how hard it was on me, but I definitely know that they are part of the reason I have a lot of the self-hate that I do now.
Shortly after that attempt, my life changed. The summer after my 8th grade year, my aunt was assaulted by a man with a knife. He cut her neck in the assault. I was there and immediately tackled him. In the following minutes, I had ensured her safety, escaped the house, the assailant passed out from blood loss from self-inflicted wounds, and the police had secured him and rushed my aunt to the hospital. She ended up living and I was eventually given an award from the governor of Iowa for the event. You may read more about this event here. After this, my uncle came home from Iraq. Before the summer, they divorced, she moved to Florida, and it was just one cousin, my uncle, and myself.
With my aunt gone, my home life got loads better. I actually felt safe at home. High school was alright; I had some friends. I revolved my life around music. But I wasn't happy. But I didn't want to draw in attention for being a depressed person. So I became the class clown. It's really hard being a secluded person at home and then going to school and being a completely different person. And I am sure that I am not the only one who did this. I know that everyone has problems and each problem is valid. And I am sure that everyone at one point thinks that they have it far worse than anyone else. I know that I sure did. My freshman year, I got into my first serious relationship. She was my first love, but she moved away and things got pretty complicated. I started dating someone who was just the completely wrong person for me. We fought and we made each other miserable, but for some reason, we tried so desperately to salvage what we could. We broke up several times and just kept trying again and again to put ourselves back together. But sometimes you just have to look back and see how bad things are and realize when it's time to give it a rest, which is what I did the night of senior prom. I had realized that we brought out the worst in each other. I would constantly upset her and put her in awful moods which would cause her to say awful things. This in turn made me say terrible things right back, things I didn't mean, things that she seemingly coaxed me to say. This would make me feel like a completely awful person and my self-hate was worse than ever. So I got out of that mentally destabilizing relationship and told myself that I would not date and just keep to myself and focus on school.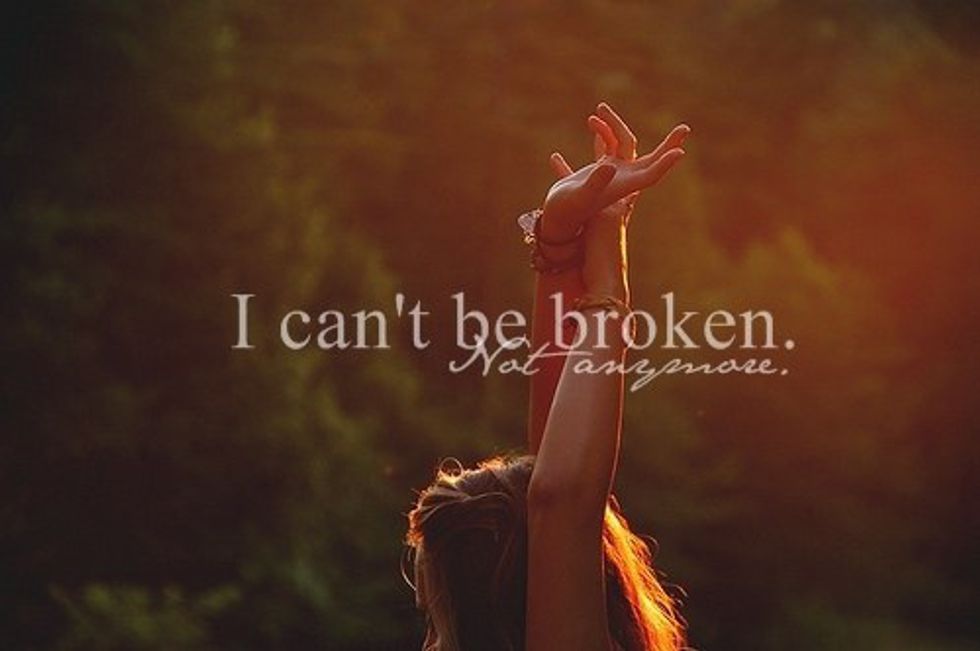 I was so broken already, but I soon found someone that I thought was amazing. So we hooked up and then tried to start a relationship, having only known each other for about a week. And honestly, at first, it was the best thing of my life. I was happy, something I didn't even understand at first. But then as things crumbled, I realized that nothing can last. I found out that this girl that I had fallen in love with already had someone, someone that she cheated on...with me. How do you live with that? How do you live knowing that you ruined something like a relationship and had no power to know what you were doing and could do nothing to prevent it? I could not answer this question. But for some reason, I could not leave her. I felt like I needed her. Over the next months, she would make me so happy sometimes, but more and more frequently, she would get scary. She would threaten to leave, call me names, and blame me for what happened. I tried everything that I possibly could to make this girl happy -- I gave her everything that I had and all that I was. And in return, she would tell me how much I ruined her life and how I shouldn't be here. And I agreed.
After we broke up, we decided to stay friends. We went to each other's houses for Christmas. And this was really hard for me. We were still very intimate, but she would just tell me right after that she couldn't talk to me or see me or anything and that she hated me. I didn't understand at all. When we got back to school, I tried to talk about things, but she just made me leave. I was so lost and alone. I had planned to just kill myself, finally, and end it all. "To die would be an awfully great adventure," I told myself. I told this girl this, that I wanted to kill myself. I think I did this because part of me didn't want to and just wanted someone to tell me not to or that I mattered or something... She replied, "Just do it if you feel like. Do what you want." And so that was it. I only ever did what she told me to, so how could I say no? And right as I was about to jump from a spot that I will not share, a friend called. One of my best friends called me, just to tell me he missed me. I told him what I was doing and he talked me out of it.
I started wanting to live a bit after that. I started hanging out with people a bit more. I even eventually met someone. She knew how broken I was and how much I just sucked in general. We did things like watch "Star Wars" and go on walks and just sit there and talk. And that showed me that I can be okay, that there are reasons to live and ways to be happy. And I hope that she reads this and knows that she was what kept me going. So thank you for being my silver lining when I needed it most. But of course, as you should know by now, two things are true: Nothing lasts, and I make terrible decisions.
The girl that had ruined me, destroyed my self image, and stood by my decision to take my own life, wanted to talk. So we talked, she apologized, and she told me she wanted me back. And I was just so confused. I told the girl that had saved me how I felt. And I felt terrible saying it, but I couldn't lie to her. And part of me couldn't live with putting her through that, so we broke up. And it's still one of the dumbest things that I have ever done. I let an angel go to just fall back into the arms of a devil. So I went back to the girl that destroyed me. In hindsight, all she really wanted was sex. After about two weeks she left me again, but wanted to stay friends with benefits. But I still loved her, and she knew it and used it against me to keep me having sex with her. Right before spring break, I said that enough was enough. I told her to never talk to me again. And that was the end of it. I wanted to start focusing on me. But I didn't know how to do that. There was a girl that I had started to notice more and more (and as I found out later she had noticed me and like me), but I knew that I was too broken to be in a relationship. So instead, I kept to myself. I had a few hookups here and there but nothing serious. I eventually got back on my feet and felt alright. I was going to go for that girl, but I chickened out.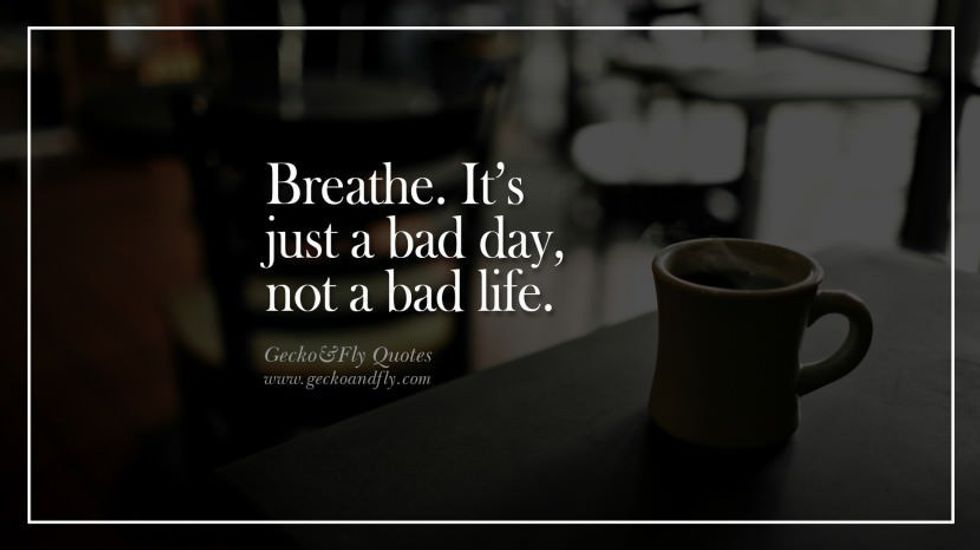 Phew, that was a lot! So now you know my life. It's definitely not everything, but that's in it a nutshell. You know why I have been depressed, why I've hated myself, and why I have always though that it really would big a great adventure to die. But now, let me tell you why I live my life by another quote from the same novel. That girl that I was afraid to go after? This summer, I did. I went for it. And I found out that she had liked me the whole time! And now that girl is my girlfriend, and each day she shows me why life is truly worth living. She helps me through my panic attacks, she talks to me when I am grumpy, and she just makes me feel so loved. I also started meditating more and more this summer. I finally made the choice to officially consider myself Soto Zen Buddhist. I see joy in life. I see happiness. That's why now I tell myself, "To live would be an awfully big adventure." Until now, I have just been trying to die, but I haven't really tried to live. If you have faced the same kind of struggle I have, I want to tell you some things. It's okay to cry. It's okay to feel lost. But just because you do those things does not mean you need to hate yourself or blame yourself. Not everything is your fault. And as alone as you feel, you really aren't! So find someone that you can talk to and try not to overthink things. Overthinking tends to be my biggest issue, but one thing that helps me now is to try to live in the moment! The past is something that you cannot change, but you can focus on the present and begin to shape a new future!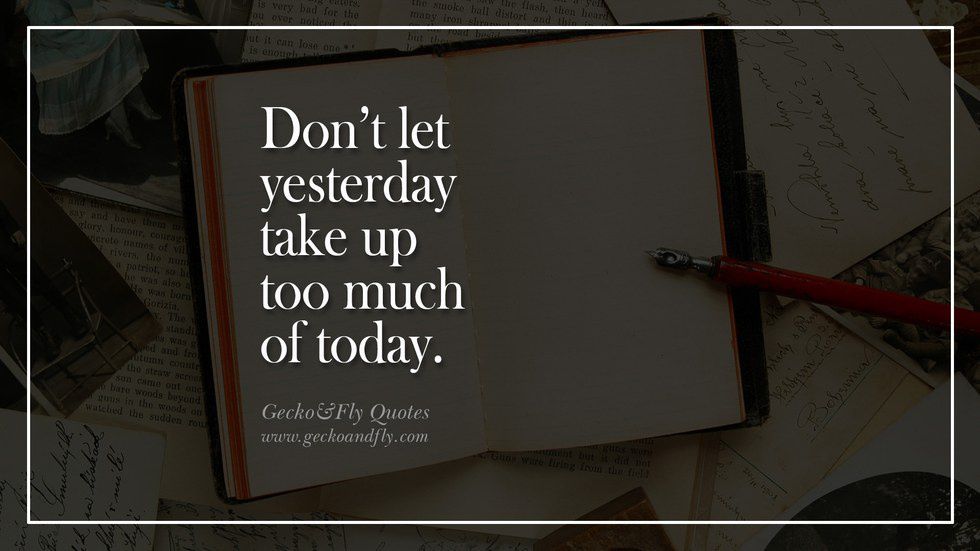 You've heard my story, you know how I've felt, you know the pain I've gone through. You aren't the only one who is going through pain right now, so why should you have to be the only one to deal with it? I promise you, ask a friend or classmate or parent or even me what you have to live for. I'm sure you will get so many answers. And the best part? Once you start, it only gets easier! You start finding more and more things that make you happy. And be assured, nothing is immediate. There are still going to be bad days, days where you aren't happy. But just remember that if there weren't any bad days, the good ones wouldn't really seem all that good. And even if I don't know you very well or at all, I am always willing to talk to someone and help them. Just like "Toy Story" taught us, you've got a friend in me! So go out and live today, because to live would be an awfully big adventure, dontchya think?!