First dates are tricky, there's no denying that.
There will always be nerves, jitters, a bit of awkwardness, and some second-guessing. Throwing in a global pandemic doesn't really help the situation, but it doesn't excuse inappropriate behavior either. I don't care how long it's been since you've had any sort of interaction with another human being, there are just some things you don't do.
So, in order to make sure no one else has to feel as uncomfortable as I did this past weekend, here are some great first date reminders from your friendly neighborhood hopeless romantic.
1. Plan the food accordingly.
I'm sure this seems like a no-brainer, but if you will be cooking for someone, please make sure you know their food preferences/restrictions beforehand. There's nothing wrong with showing off your amazing cooking skills, but if your date can't eat the meal you've prepared then things are going to get real awkward real fast. I'm a vegetarian, and, without knowing this, my date had put bacon bits in the pasta dish that he had made. He suggested I "just pick out the bacon bits" instead of offering me any other food... I really should have left after that first red flag.
2. Let your dat​e know who you live with.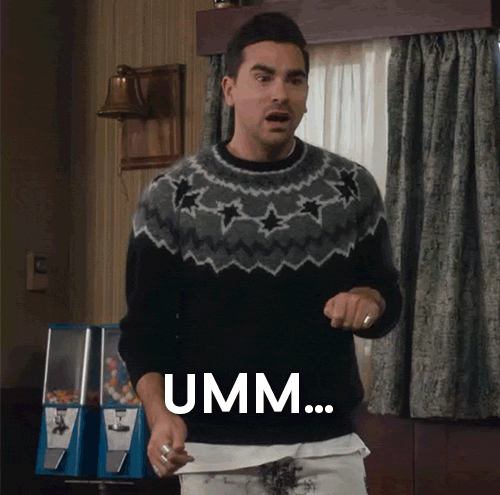 Giphy
Again, I feel like this should go without saying, but if you make plans at your place and you live with your parents or have roommates, kindly give your date a heads up. I was not expecting to meet my date's entire family as soon as I walked in the front door, and let me tell you... I was entirely unprepared for it. In the dating world, there is nothing more nerve-wracking than meeting someone's parents for the first time, so make sure your partner knows if anyone else will be home with you two.
3. Make solid plans.
This is a huge one to follow! Unless you and your date have agreed to keep things spontaneous, there is nothing more awkward than not being able to decide on an activity. At the very least, make sure you two have a few different options available if your plans aren't set in stone. It's not hard to ask beforehand if your date would rather play pool or Mario Kart, and it certainly relieves some of that first-date tension once you know what you're doing. Both parties asking "well, what do you want to do?" for the first five to ten minutes is just ridiculous, and either partner can take the initiative to come up with a plan so there's really no excuse not to do this.
4. You don't owe your date anything.
Now I'm not saying you should stiff your date on the bill if you two don't hit it off, but my point is that you do not owe them a second date, a goodnight kiss, or even a goodnight hug if you do not feel comfortable doing so. Being presumptuous and assuming your date wants to swap spit with you will most certainly lead to an awkward situation at some point. First dates are (usually) about getting to know the other person, not getting to know what the inside of their mouth tastes like. An unprompted question along the lines of "So, do you wanna find out if I think you're a good kisser?" will undoubtedly make the other person uncomfortable, and if they decline then you should definitely not try to go in for a kiss at the end of the night "just because that's what you've always done on a first date." Don't be surprised if your date makes one hell of a hasty exit after that.
5. Follow up.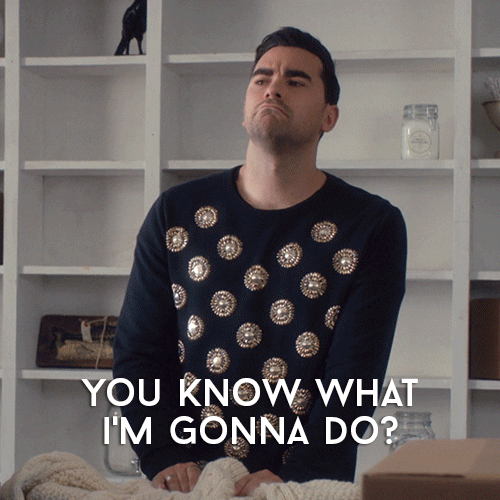 Giphy
If you think the date went well then make sure they know you had a good time. If the feeling is mutual then your date will appreciate the nice message, and if they didn't feel the same way then you've given them an opportunity to tell you they're not interested. This really isn't a hard thing to do, and both parties tend to benefit from it, so don't be lazy and just send the text like the mature dater you are.
Follow Swoon on Instagram.