There are many things that characterize the University of Florida (UF). Whether it be cheering on the Gators on Saturdays in the Ben Hill Griffin Stadium with 90,000 other fans, seeing Dennis riding his bicycle on University Avenue or spending late at nights in Library West, there are many things that define the University of Florida. Here are the ABC's to see what it is like to be a Florida Gator.
Albert and Alberta
Albert and Alberta are the official UF mascots. They are American alligators, which are commonly found throughout the state of Florida. Albert and Alberta can be found at every UF sporting event doing the gator chomp.
Bite Squad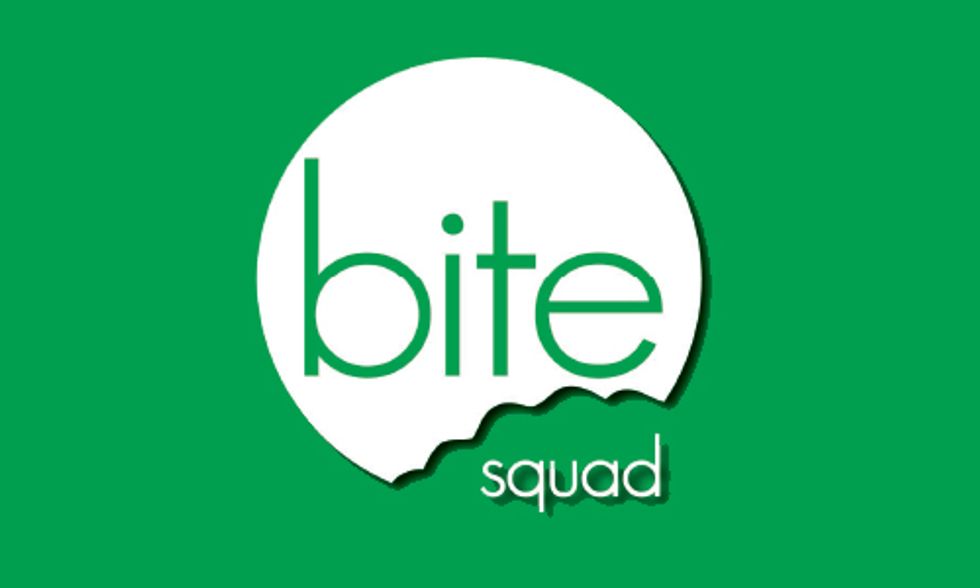 Bite Squad makes ordering in food much easier. Rather than making endless phone calls, looking through menus, and trying to navigate through a restaurant's website, Bite Squad created an easy, fast and affordable way to order food to be delivered.
Century Tower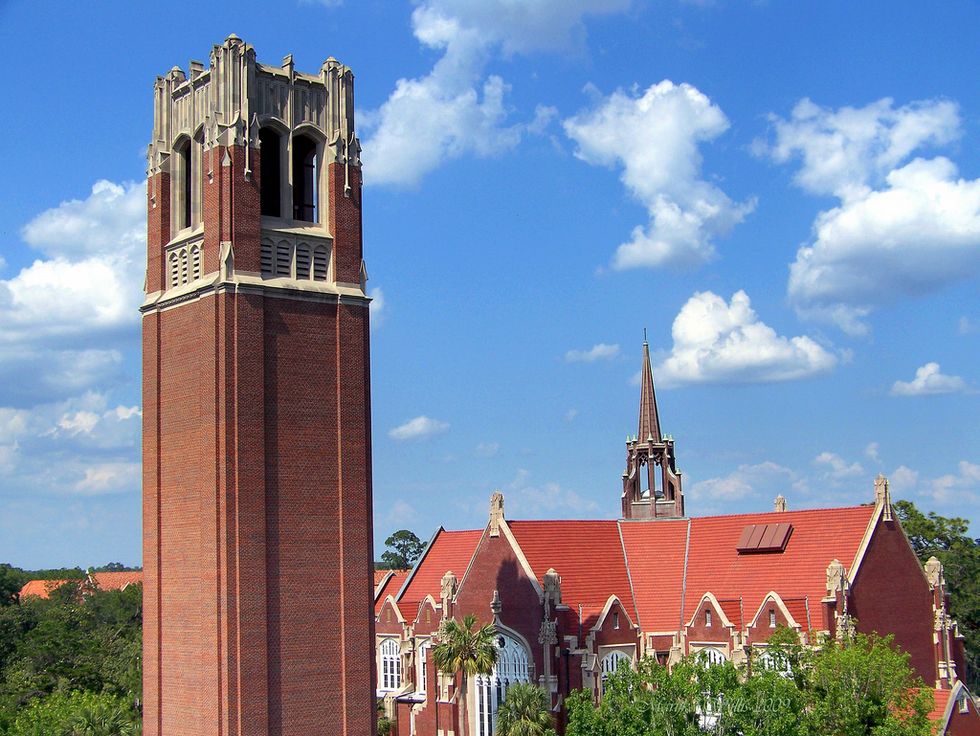 Century Tower is a 157-foot-tall carillon tower in the center of UF's campus. Created in 1953, it serves as a memorial for students and alumni who fought in World War I and World War II.
Dennis Kane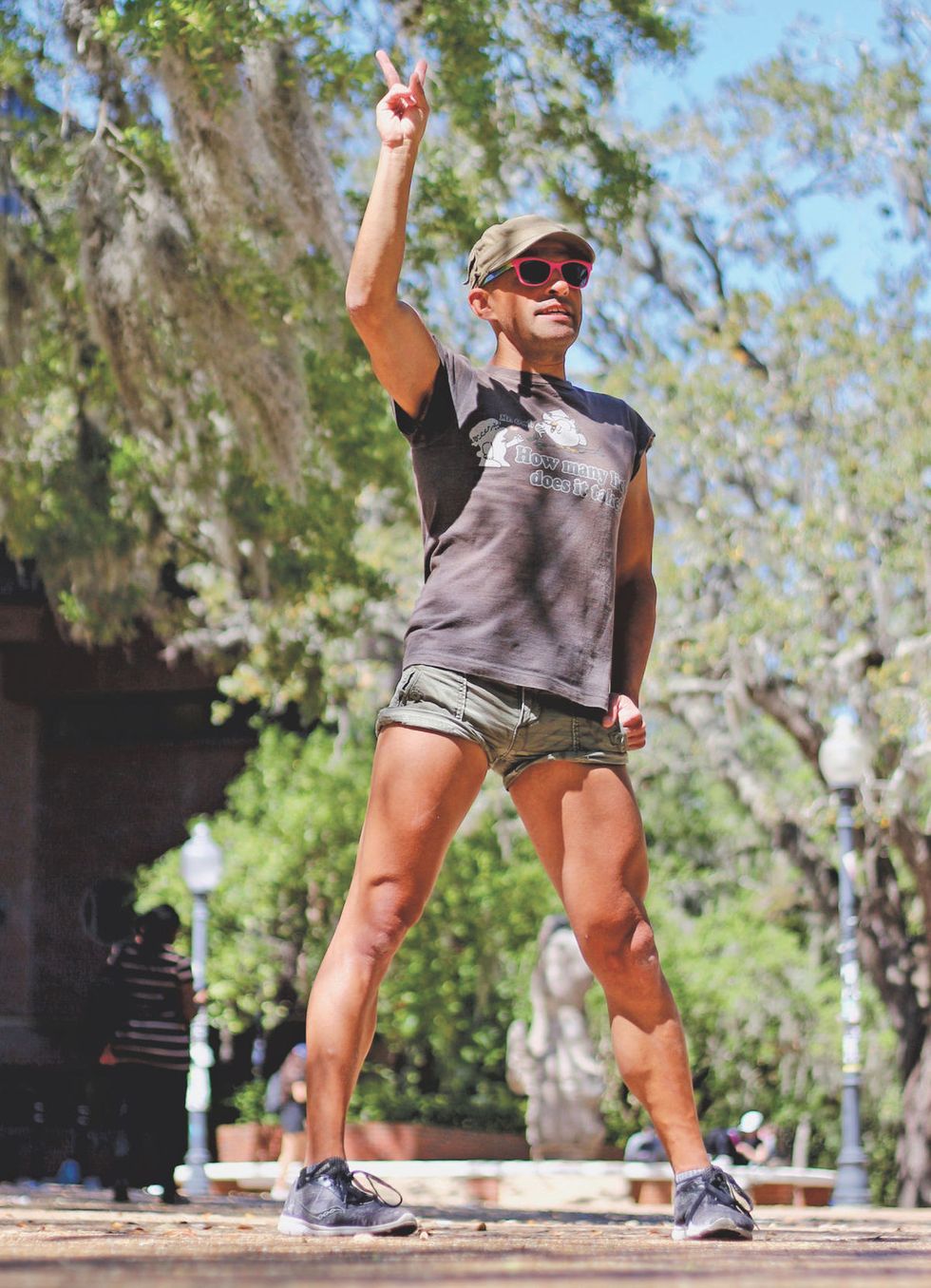 Dennis Kane, also referred to as the Turlington Dancer, is known for his messages of peace and love and wearing especially short shorts. Currently, he is banned from campus, but do not fret, he is on University Avenue every day. If you go to UF, you know Dennis.
Eating Downtown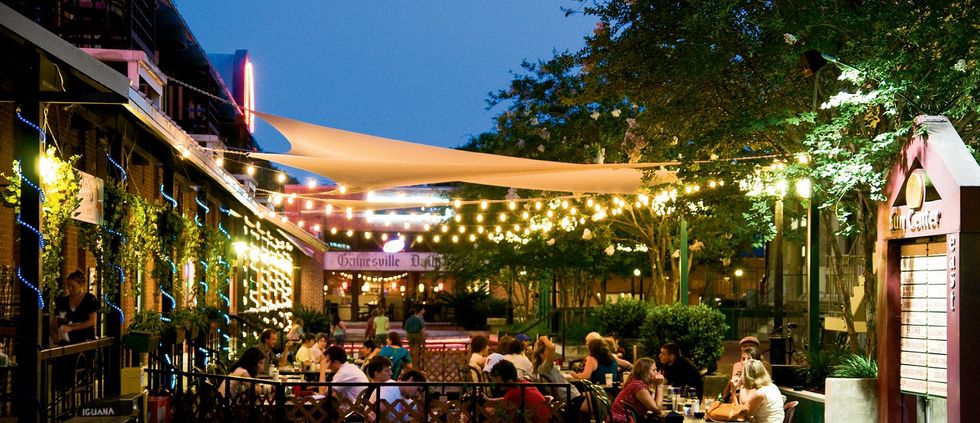 If you are looking for a fancier dinner, Downtown Gainesville is the place to go. The Top, Dragonfly, Boca Fiesta and Amelia's are a few of the many great restaurants downtown.
Fat Daddy's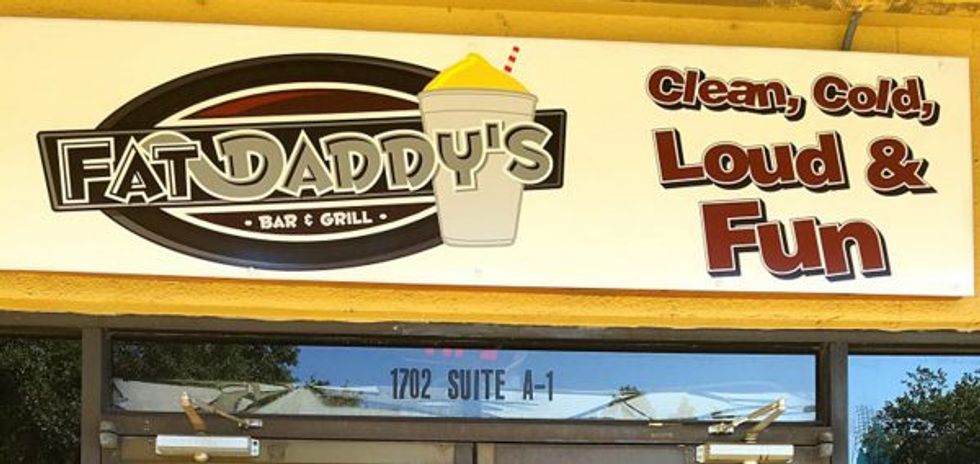 Definitely not clean or cold, but definitely loud and fun.
Gainesville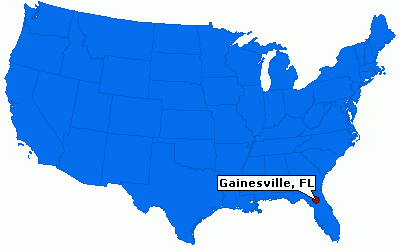 Gainesville is where UF's campus is located. It is in Alachua County, a city in northern Florida.
Hub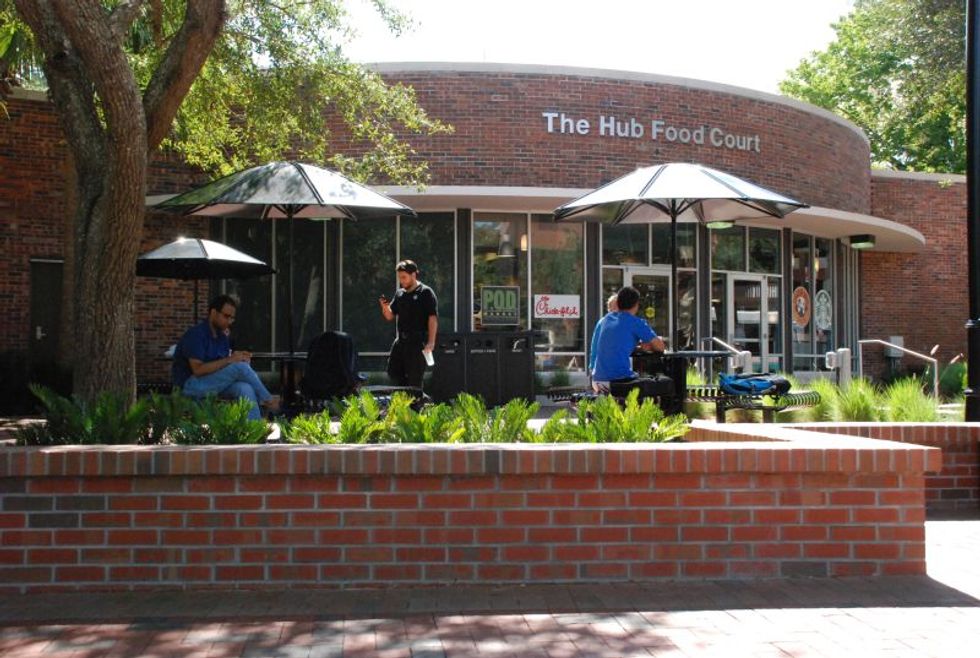 Formerly the UF Bookstore, the Hub is now the home to various computer and video conferencing equipment, Starbucks, Chick-Fil-A, a wireless internet area, and study rooms. It recently underwent a $10.8 million renovation to add those amenities.
It's Great to be a Florida Gator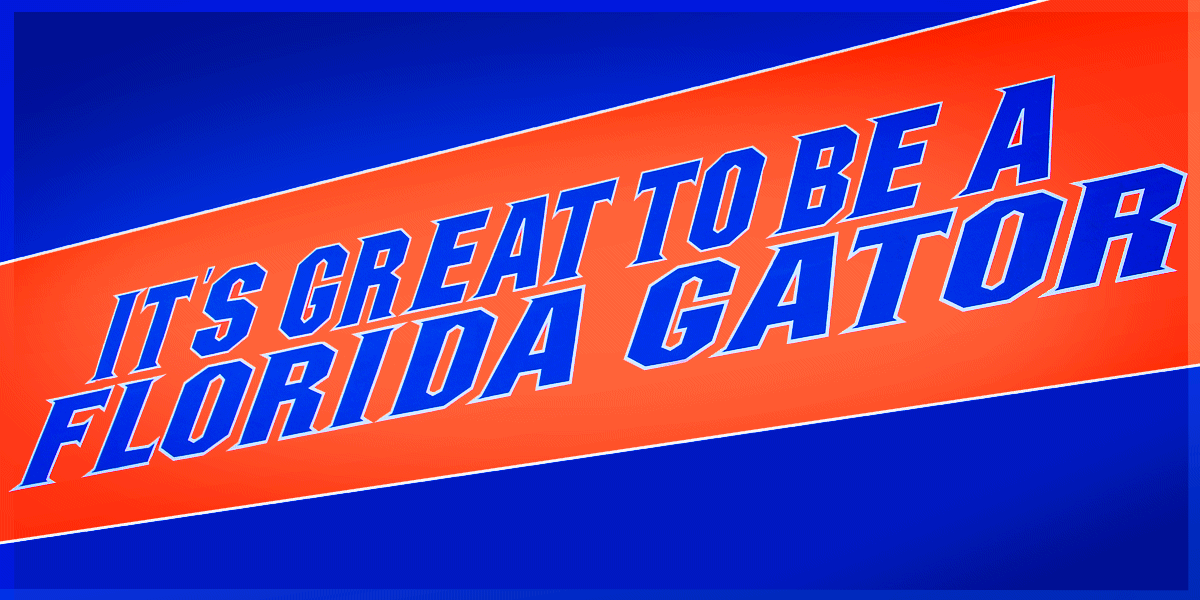 This quote is one that is thrown around a lot on campus, but it is completely true. It really is great to be a Florida Gator!
J. Wayne Reitz Union
Home to the campus bookstore, meeting rooms, auditoriums, a hotel, an arcade, a huge food court and many resource centers, Reitz Union is a great facility on UF's campus.
Kent Fuchs

Kent Fuchs is the current and 12th President of UF. He is always walking around campus with a smile and taking pictures with students.
Library West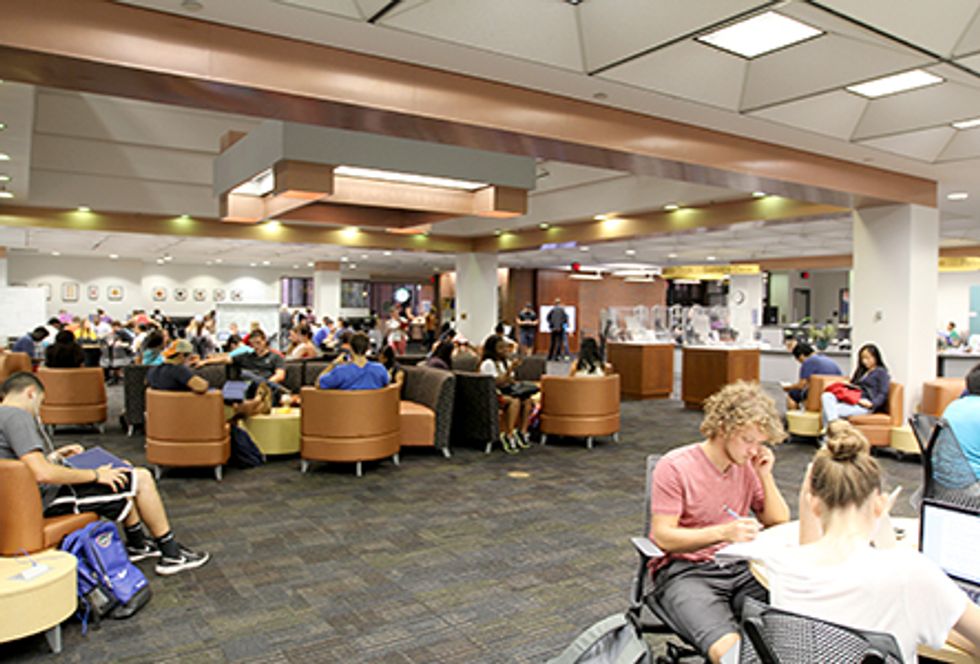 Library West is the major library at UF. Students spend countless nights studying for exams, writing papers, and completing assignments in this library.
Mopeds
The UF campus is 2,000 acres, so many students rely on moped scooters to get around.
Newell Hall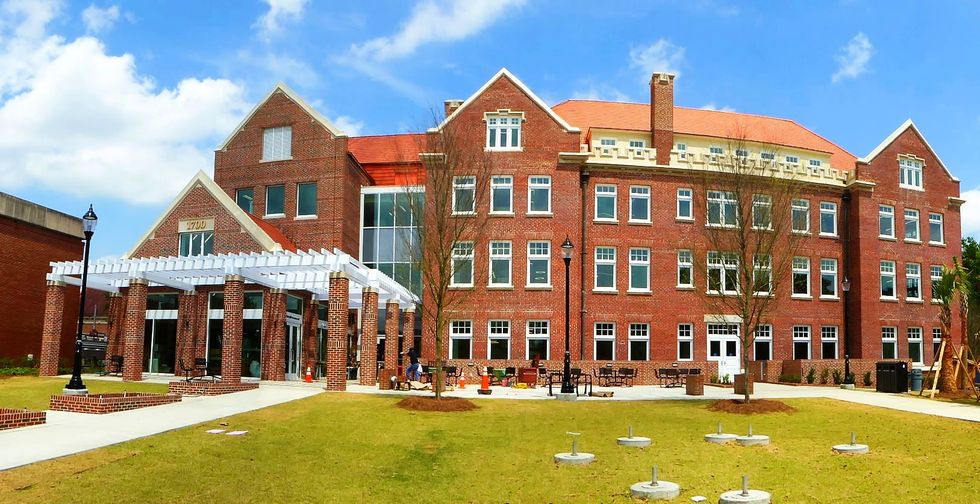 Home to Au Bon Pain and a huge study facility, Newell Hall provides a 24/7 active learning environment with high-tech collaborative study spaces.
O'Connell Center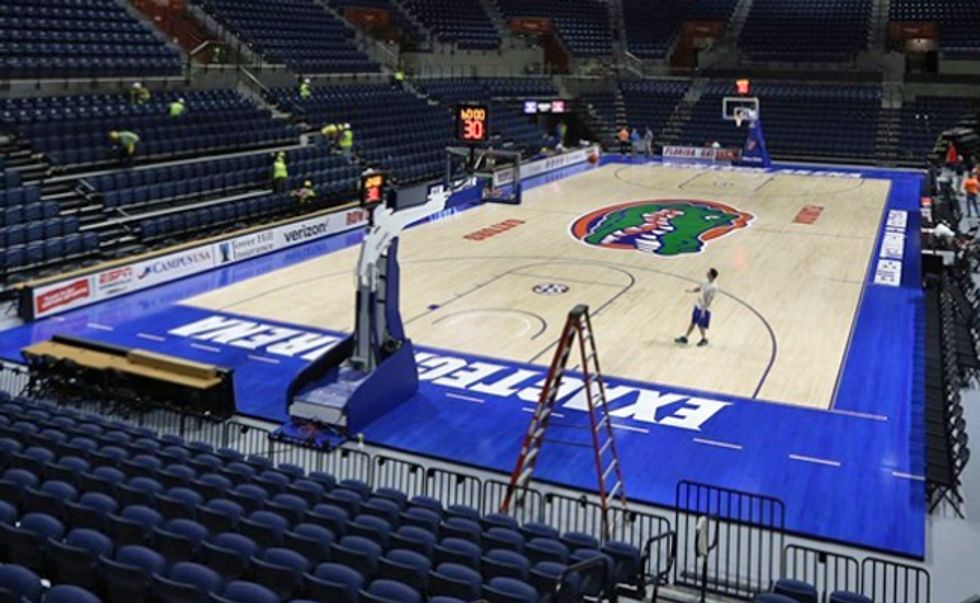 Seating more than 10,000 people, the Stephen O'Connell Center is a multi-purpose arena at UF. Volleyball games, basketball games, career fairs, and concerts are held in this recently renovated arena.
Pokey Sticks/ Pizza by the Slice
Gumby's pokey sticks and Leonardo's Pizza by the Slice are the best late night snacks after a night out.
Quarterback Tim Tebow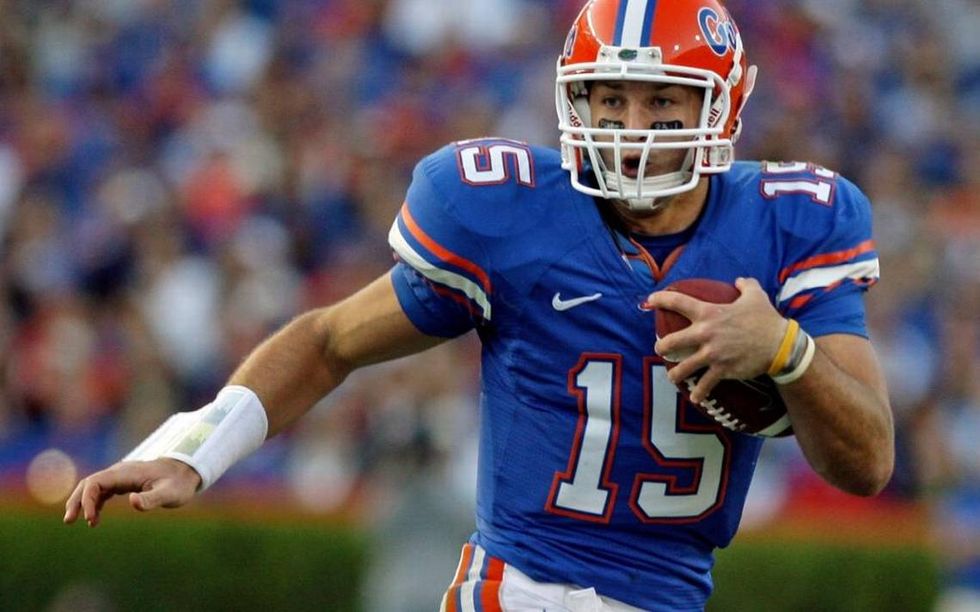 With two SEC championships and two national championships, Heisman Trophy winner Tim Tebow led the Gators to much success during his time at UF. Every Gator fan has a special place in their heart for #15.
Right over left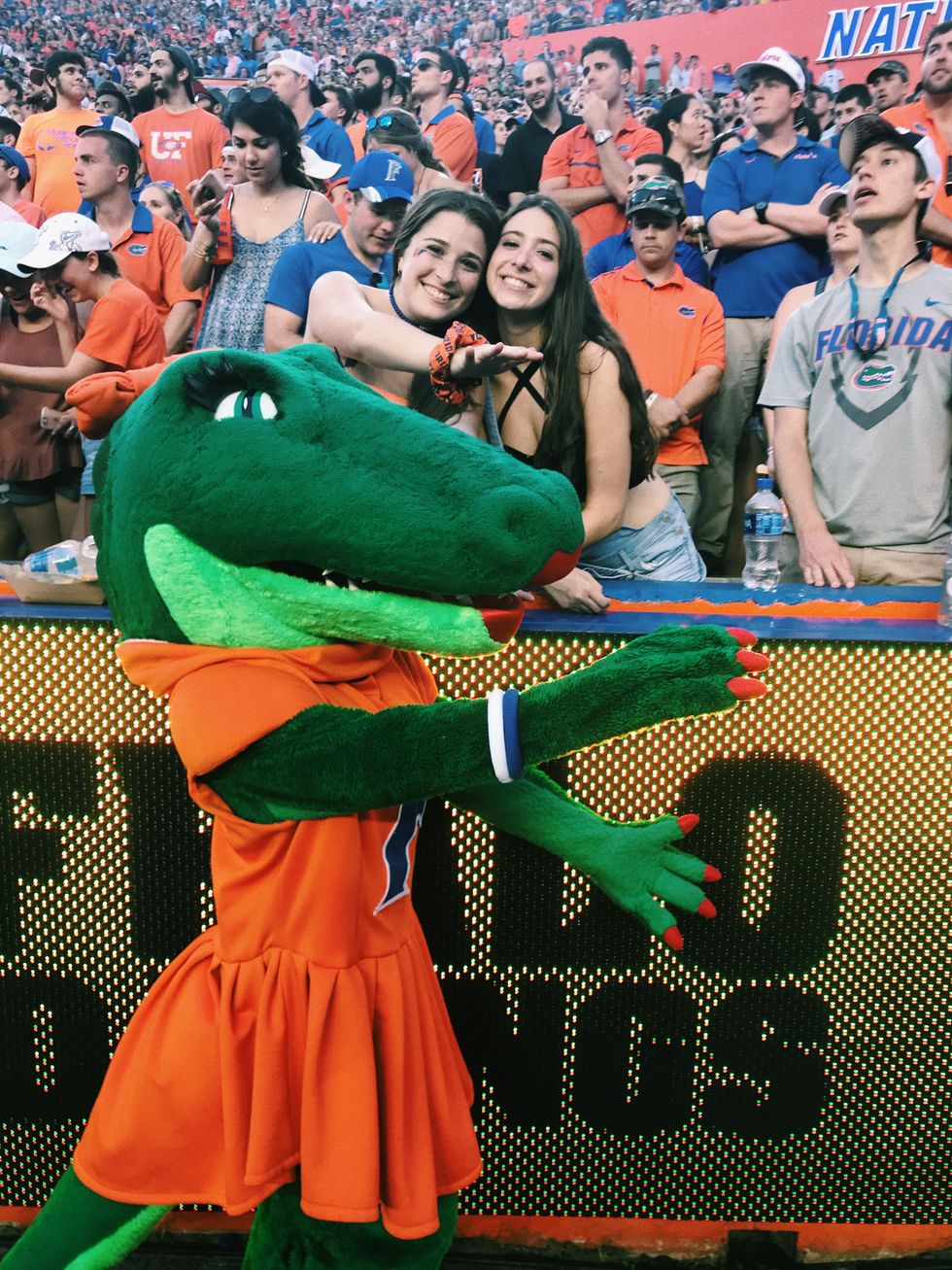 Right arm over left, arms locked at the elbow. That is the only way to do the gator chomp, or else you may get some dirty looks.
Smokin' Notes/ Study Edge/ Skoolers
Study Edge, Skoolers and Smokin' Notes make studying for exams viable. They provide study guides, practice tests and extra assistance for students. 10/10 highly recommend for all.
Turlington
Turlington Plaza is the heart of UF's campus. Every day, you will find all sorts of campus organizations with a table here, giving out information on events, causes, and ways you can get involved on campus. It is one of the two free speech zones on campus.
Ufl.edu
This is the university's portal that provides access to EVERYTHING. Learn it, love it and take advantage of it.
Venmo

This mobile payment app makes it so much easier to forget your wallet at home. Venmo allows for the easy transfer of money, and it makes paying your friends back an easy process.
What is the Good Life?
What is the Good Life? Well, luckily for UF students, you are required to take this class, so you will find out soon. Maybe Siddhartha or Antigone will help you figure out what a good life is.

X-tra large coffees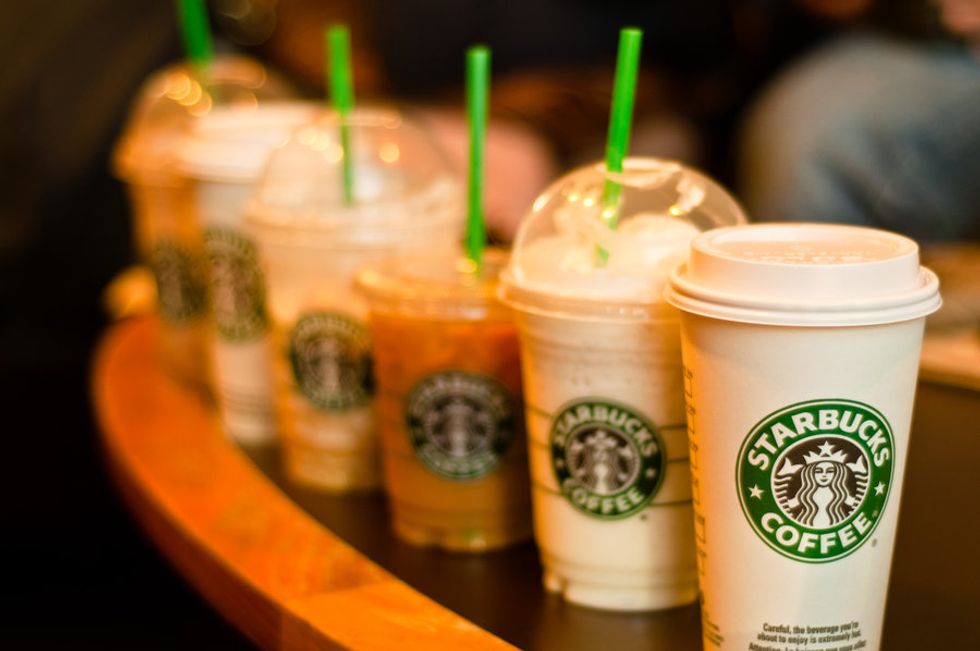 If you are not a coffee drinker, that will quickly change. My Venti iced coffee with French Vanilla and half and half milk keeps me going every day.
Yelling in the Swamp

Saturdays during the fall semester are categorized by tailgates, orange and blue attire, and football games in Ben Hill Griffin Stadium, also known as the Swamp. The Swamp is one of the loudest stadiums in the country, and it gives the Gators a great home field advantage.
Zzz…
Sleep is for the weak in college. That is all.