Though "Small Business Saturday" has already passed, there are currently more than 28 billion small businesses in operation around the world that you should try to support any time that you can! Over 63 percent of new jobs available are coming from small businesses. In a lot of cities, however, small businesses are being overlooked. Only about half of these small businesses will last longer than five years. Personally, I feel that is an awfully high percentage, and in a lot of cases those businesses are actually some of the best. Without actually owning a small business yourself, it's nearly impossible to imagine all of the hard work and dedication some of these people have put into trying to make their small business successful. A lot of times, these business owners go out of their way to put their shops, bakeries and so fourth in places that aren't necessarily "ideal" for business. Most do this out of love for their area and have hopes of giving something back to that community.
A lot of people argue that some small business prices tend to be higher than larger companies. Though in some cases this may be true, I'd like you to consider this:
Customer service coming from smaller businesses tend to be more personalized and friendly. In my experience, encounters with employees of small businesses tend to be more positive. They are more willing to make sure that you are completely satisfied with whatever you are receiving. They genuinely appreciate your business and are interested in making your visit as positive and enjoyable as possible.
Most small businesses offer something very different from larger businesses. For example, a smaller coffee shop offering unique flavors that you probably aren't going to find elsewhere.
Take into consideration larger businesses that started off as "small", such as Ben & Jerry's. At one point they were very overlooked. Now, Ben & Jerry's ice cream is everywhere. Could you imagine being able to say that you had some kind of part in making a small business owner's dreams become reality?
So here are a few small businesses not enough people know about:
1. YO Donuts.
Don't get me wrong I love and appreciate Dunkin Donuts just as much as the next person, but hear me out on this: those donuts are frozen. Ah, heartbreaking, yes I know, but it's true. Most larger donut shops have to ship in frozen donuts. YO Donuts, being a small business is able to hand make the donuts daily. They are never frozen, and they are fantastic.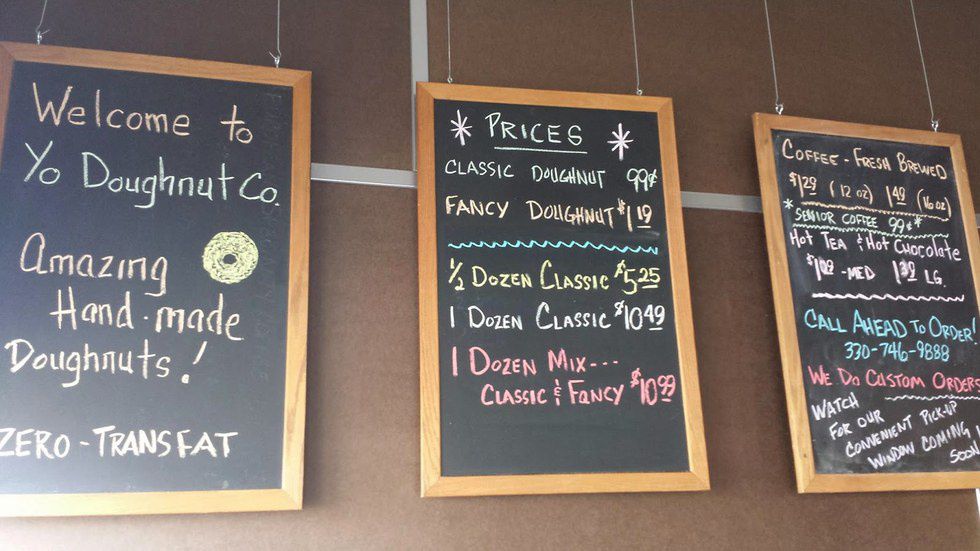 2. Geo's Music.
Vinyl records are entirely too underappreciated in my opinion. If you are as big as a music junkie as me, you will definitely appreciate my next cool find. Geo's Music is a really awesome record store on the second floor of a bar in Youngstown, the Draught House. They have the largest selection of LP's there, and can special order just about anything you want. A lot of the music is ordered from independent record labels so there is a lot of very hard to find music there!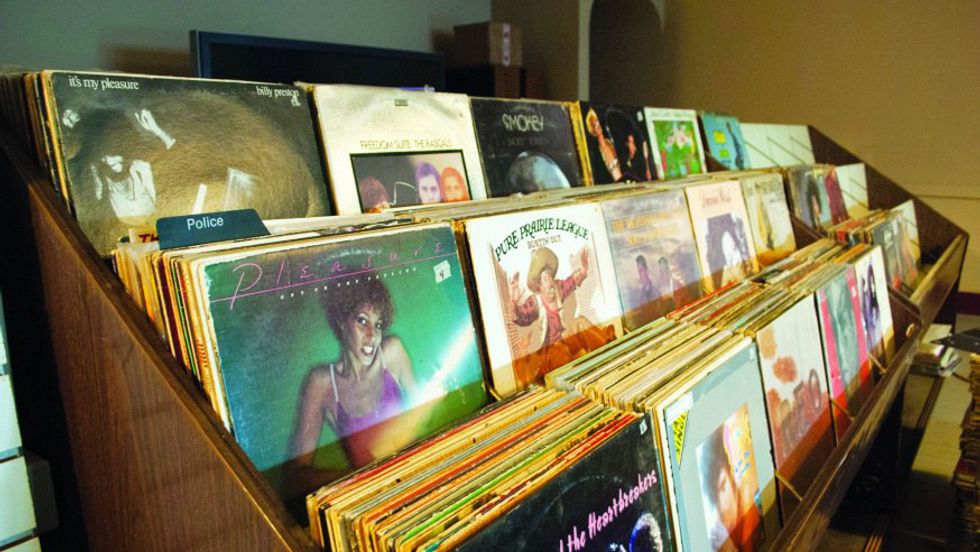 3. Suzie's Dogs And Drafts.
Suzie's is located in downtown Youngstown and features artisan dogs, customizable tater tots and craft beer. Not only is this a small business, I'm fairly positive there is nothing else like Suzie's. Upon entering Suzie's, you'll find yourself overwhelmed by all of the topping selections for both the hotdogs and the tater tots. As if that isn't enough, there is also a large list of craft beers. They always host tons of cool events and are open until midnight Mondays - Wednesdays, and then until 4 a.m. Thursdays - Saturdays, need I say more?
4. Sports Wold.
I do not care what age you are, if you go to Sports World you will have fun. They have everything from batting cages to go-carts, to putt-putt, to an arcade. Though this place seems kind of small, there is a ton to do and it's ideal for basically anyone in this area looking for something fun to do. Though it's a blast to do as a group, it's also pretty fun to go with just another person too.
(Keep in mind that they are seasonal though)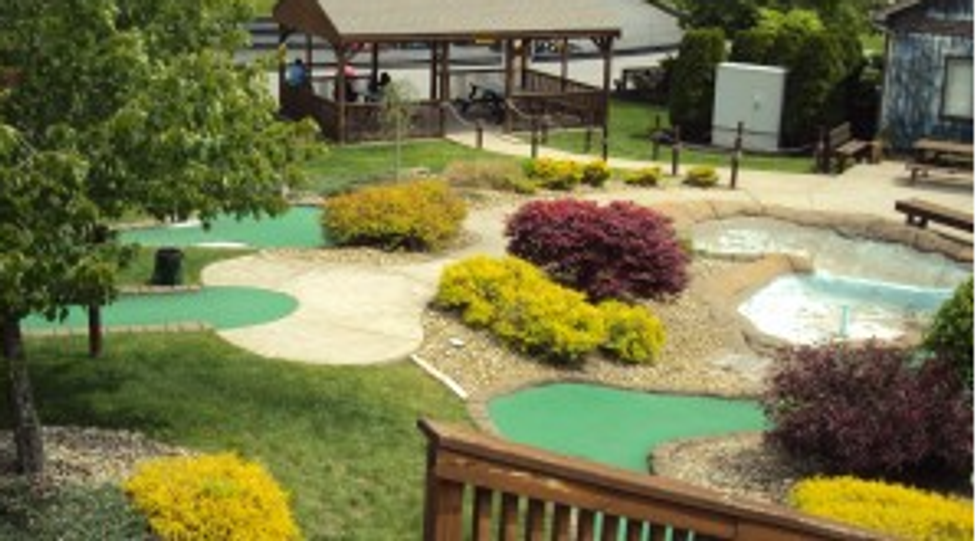 5. One Hot Cookie.
This place is all that you have ever wanted in life and probably a bit more. The first one started out in downtown Youngstown, not far from YSU campus. It features a ridiculous amount of cookies, both "specialty" and "traditional" as well as brownies. You can even go about customizing your own cookie or brownie, with nearly any topping you could possibly think of. They also have really cool flavors of ice cream to go along with your cookie or brownie! They have extended hours and stay open until around 2 a.m. on Friday's and Saturday's which is awesome.