So here we have this legendary woman, killing it at the age of 33, but here we also have society doing what it does best: hating. Every single time this powerhouse of a woman has another success under her very big belt of wins, sexist and racist comments make their way toward her.

Moreover, people jump on the fact that she is overly masculine. Honestly, you may be saying that she's manly, but in my mind you're just implying that she's better than every guy out there. But, don't just take my word for it. Check out the stats:
- She has one twenty-one Grand Slam matches. Just three short of the most of all time. And that, too, was accomplished by a woman.
- She has won 28 consecutive Grand Slam matches.
- She will be the first woman in over two decades to bid for winning all the slams in one year come this U.S. Open.
- She has won eight Grand Slam titles since hitting the age of 30—the age that many people think is one of doom for tennis players. This is also more than any other woman.
These stats scream talent and longevity. However, they don't even begin to cover the artistry and dominant style of play Serena has on the courts. Take a look at the internal stats of her matches—serve speed, winners, unforced errors—and try to say you need more convincing.
Even I may not be Serena's biggest fan, but respect is given where respect is due. Her accomplishments cannot be downplayed, let alone ignored. They call Roger Federer the G.O.A.T. (Greatest Of All Time), and they say Novak Djokovic is the best in the game at the moment (which as a biased fangirl, I must say he is). However, even if a woman has a different style of playing tennis, and even if a woman plays a best two out of three sets, there is no denying the amazing feats women are accomplishing in tennis, least of all Serena Williams.
So, why the hate? Because she's a woman? Because she's just too good? Anyone else's guess is just as good mine. However, we must not fuel the fire of media and society by dampening this woman's success. She has set records that may never be broken. She is on the way to breaking records that we thought would never be broken. The jokes about the aggressive style of play, the emotions on court, and the masculinity are all nonsense topics to speak about.
Her aggressive style of play is what makes her one of the best players of all time in tennis. The emotions she displays on court are just a sign of the passion behind what she loves to do (kick ass). And the masculinity... well I'll leave J.K. Rowling's tweet her for you to figure that part out.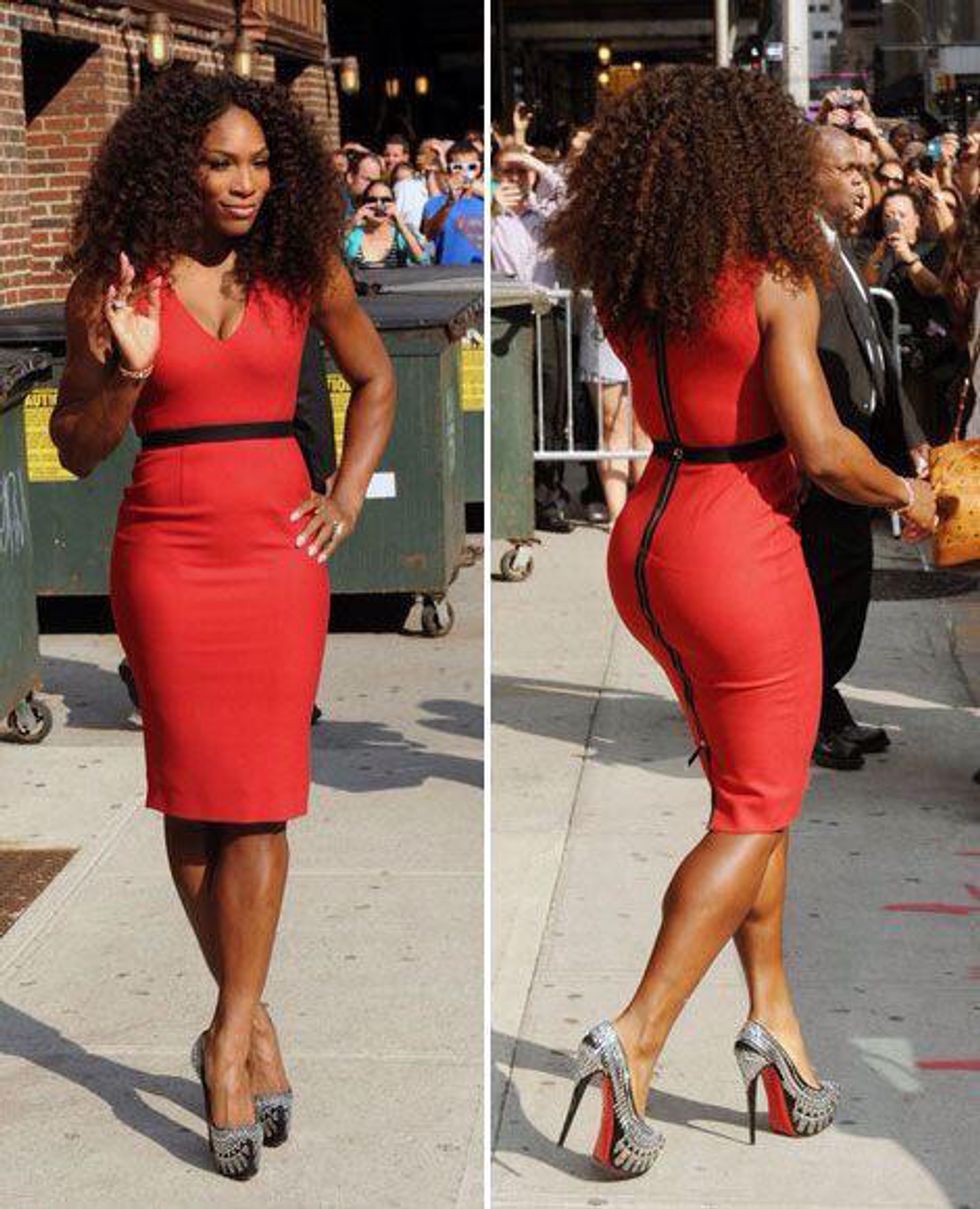 Keep killin' it, Serena.