The 2016 Presidential Election has been full of ups and downs. With the various questionable actions done by both candidates, this election has been able to create lots of material for entertainment, including comedy. Even though "Saturday Night Live" just started their 42nd season in October, the show was already ready to take on the political material and recruited cast member Kate McKinnon to portray Democratic Candidate Hillary Clinton and called in actor and record holder for the most "Saturday Night Live" episodes hosted, Alec Baldwin to impersonate Republican Candidate Donald Trump. "Saturday Night Live" has always been able to shine when satirizing politics, from impersonating presidents to poking fun at the political system. Since the 2008 Election, "SNL" has been able to gather lots of material from political news, from Sarah Palin, to the return of former presidents. Here are some of the memorable political moments, including impersonations of presidents and candidates.
1. Will Ferrell as President George W. Bush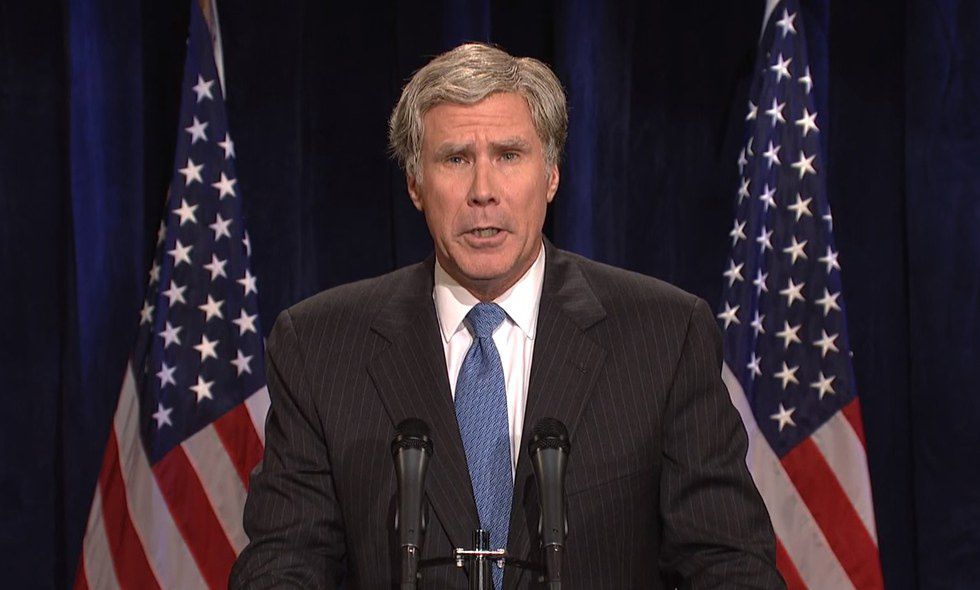 "SNL" alum Will Ferrell got his start on the series in the late 1990s, and throughout the early 2000s, he became a household name with his impression of President George W. Bush. Ferrell's most recent appearance on the show featured his impression of Bush as he critiqued the candidates that the Republican Party had to offer during the 2016 election.
2. Palin Rap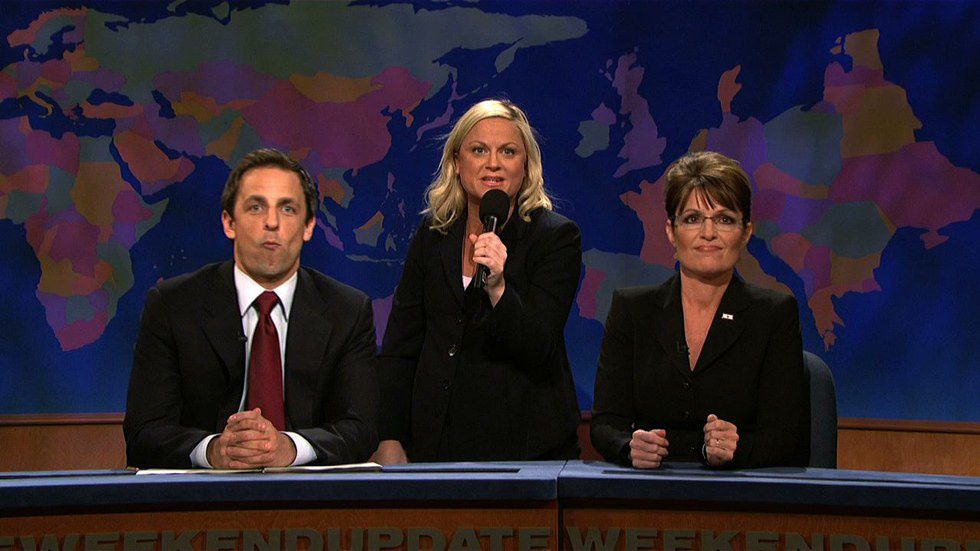 During the 2008 Election, Vice Presidential Candidate Sarah Palin made few visits to "SNL," whether it was appearing as her self or an appearance in the form of Tina Fey. In 2008, Palin stopped by the Weekend Update desk and after skipping out on commenting on the campaign, Palin hands over the skit to Amy Poehler who treats the audience to a rap about the McCain/Palin campaign.
3. Kate McKinnon as Hillary Clinton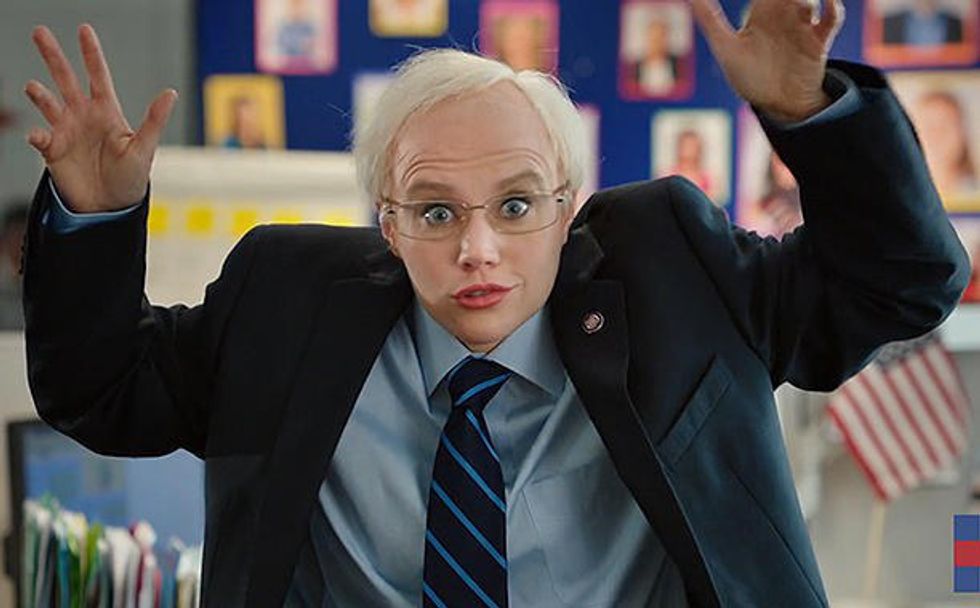 Current "SNL" cast member Kate McKinnon has shown a gift for impressions, whether it is impersonating Justin Bieber or Ellen DeGeneres. At the moment, she is the cast member who is tasked with impersonating presidential candidate Hillary Clinton. McKinnon adds humor and a fun attitude to the events where they would not be typically seen during a presidential campaign. In this sketch, she tries to appeal to young supports who have been following Bernie Sanders.
4. Denver Debate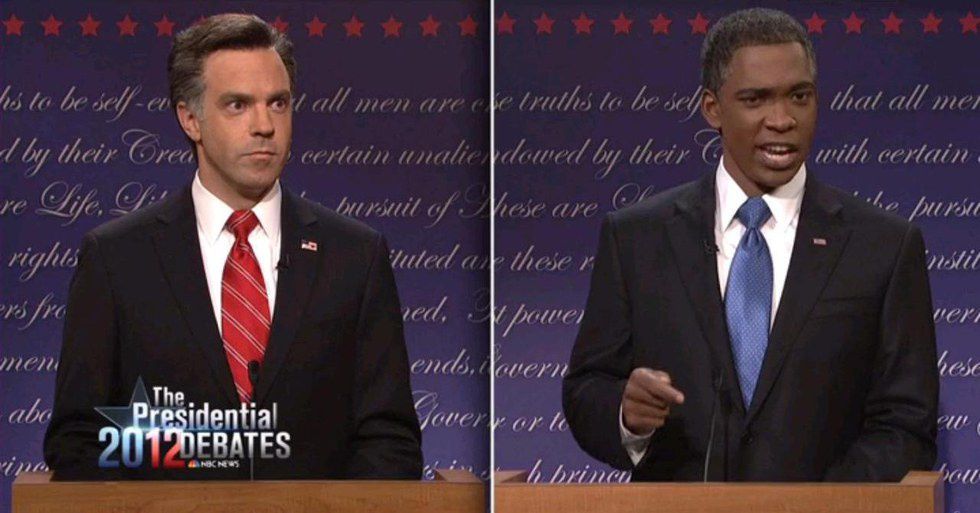 During President Obama's terms in the White House, two cast members, Jay Pharaoh and Fred Armisen got the chance to impersonate the president. Both Armisen and Pharaoh have said their goodbyes to the show, but knowing the history of "SNL," there is always a chance that the former cast members will make an appearance. Pharaoh began his impression of the president during the 2012 Election campaign. In this sketch, President Obama is distracted during the first presidential debate after forgetting his wedding anniversary.
5. Bern Your Enthusiasm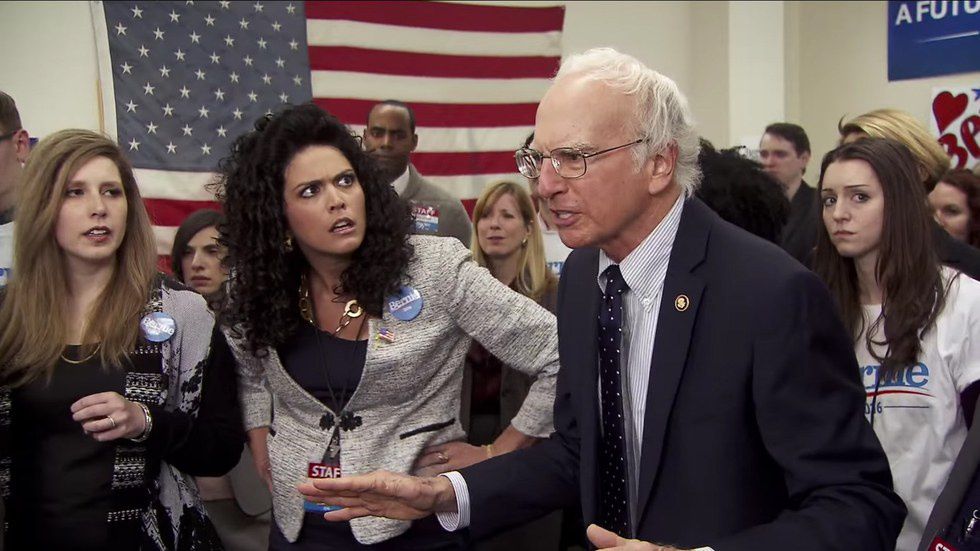 For the role of Bernie Sanders, "SNL" recruited Seinfeld co-creator and writer Larry David. Larry David, who is known for his curmudgeonly behavior, adds dash of pessimism to his Sanders impression, which is humorously contradictory to the personality of the Vermont senator. In the "Bern Your Enthusiasm" sketch, "SNL" takes a note from David's other television series "Curb Your Enthusiasm" to create this humorous piece.
6. The Rock Obama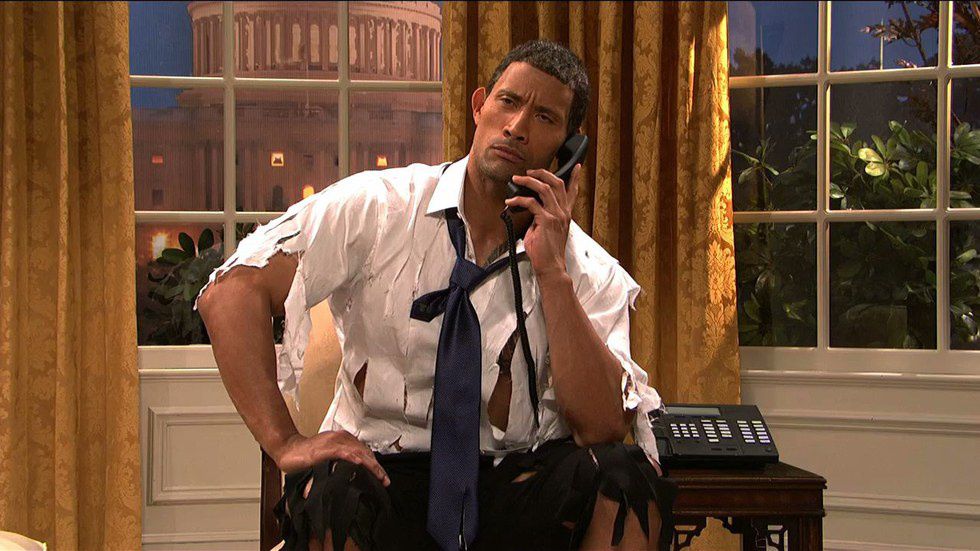 In a 2009 episode hosted by Dwayne "The Rock" Johnson, Armisen's Obama gets angry during a meeting with a group of senators and transforms into "The Rock Obama."
7. Sarah Palin and Hillary Clinton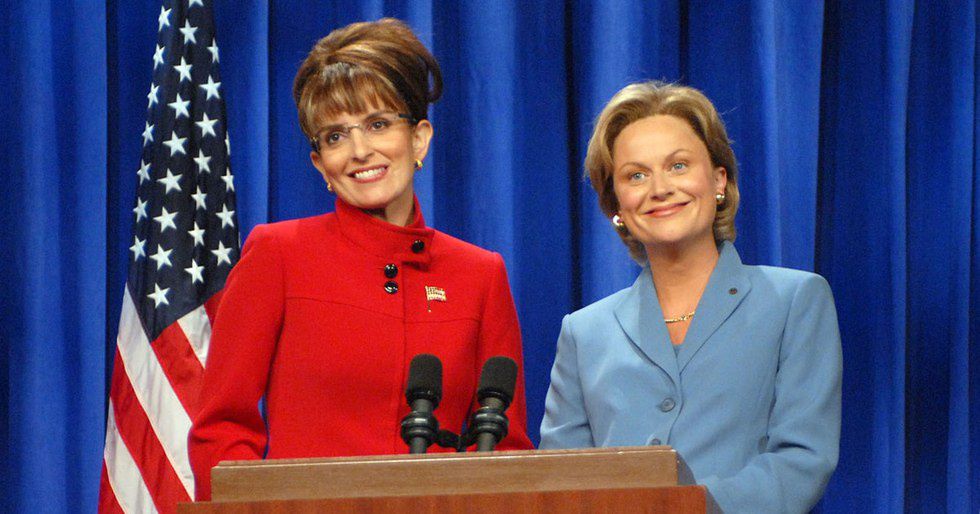 In this 2008 sketch, Amy Poehler and Tina Fey take on the roles of Hillary Clinton and Sarah Palin in a bi-partisan address to the nation. In this sketch, the differences between McKinnon and Poehler's Clinton impressions are apparent. McKinnon plays Clinton as a confident and collected candidate who is trying to relate to voters, while Poehler portrays the presidential nominee as someone who is determined and desperate to win.
8. The Clinton's Halloween Party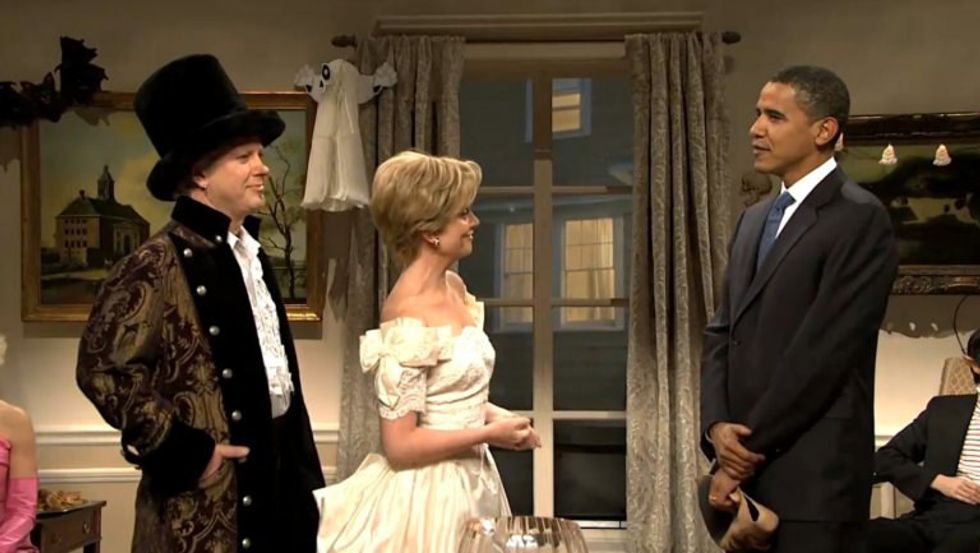 While running for president the first time, Barack Obama made an appearance on "SNL" as himself. In this sketch, the Democratic nominees stopped by the Clinton's house for a costumed Halloween party.
9. Donald Trump vs Hillary Clinton: First Debate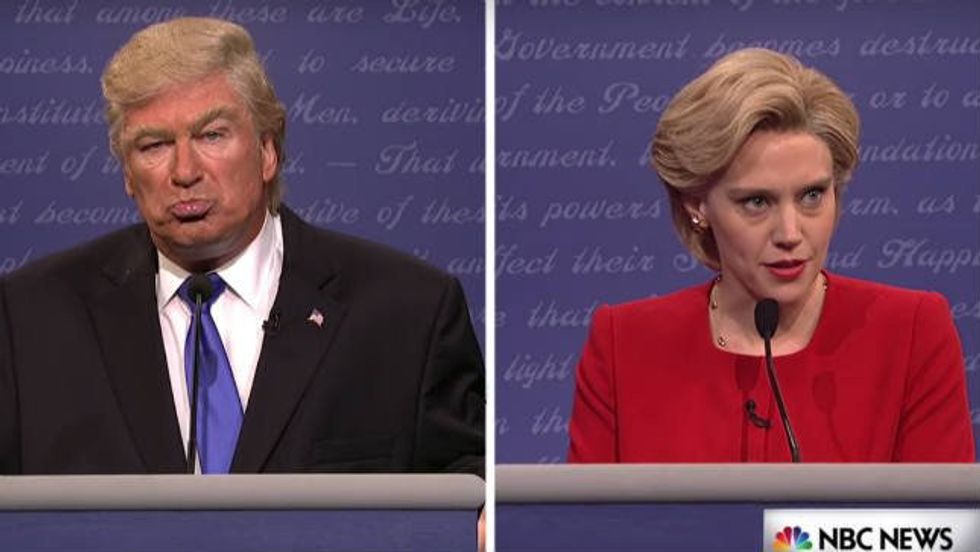 In this sketch, Alec Baldwin makes his first appearance as Donald Trump in a sketch about the first presidential debate. Baldwin has been able to impress fans of "SNL" and of politics with his nearly spot on interpretation of Trump's voice and mannerisms.

10. Mitt Romney Claims to Be Interested in Things He Isn't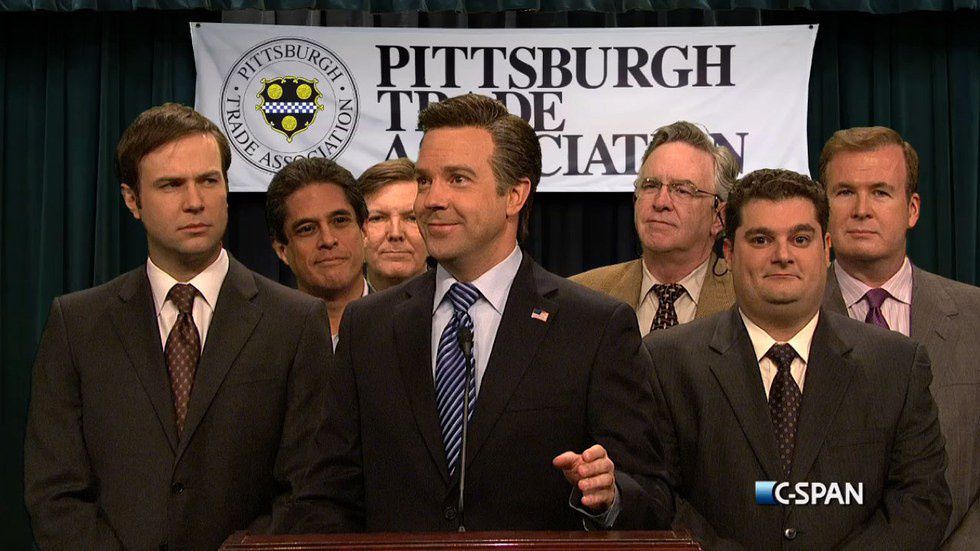 In this opening sketch, Jason Sudeikis reprises his role as presidential nominee Mitt Romney as he claims to be interested in different topics to appeal to the voting public. Sudeikis' deadpan delivery sells the impression and adds an extra layer of personality to Romney's persona.
Over the years, "Saturday Night Live" has produced many humorous sketches about politics and politicians. As the 2016 Presidential Election continues, and as the political climates continue to change, "Saturday Night Live" will be a constant force in American society.