I've been under something of a Halloween curse since I started school in New Orleans. Each year, someone from my hometown has visited me for the Hallo-weekend, and each visit has been a complete and utter, friendship-terminating disaster. So when two of my best friends from high school wanted to come for the Saints vs. Seahawks game this past Sunday, October 30th, I could only hope that the "third time's a charm" rule would apply.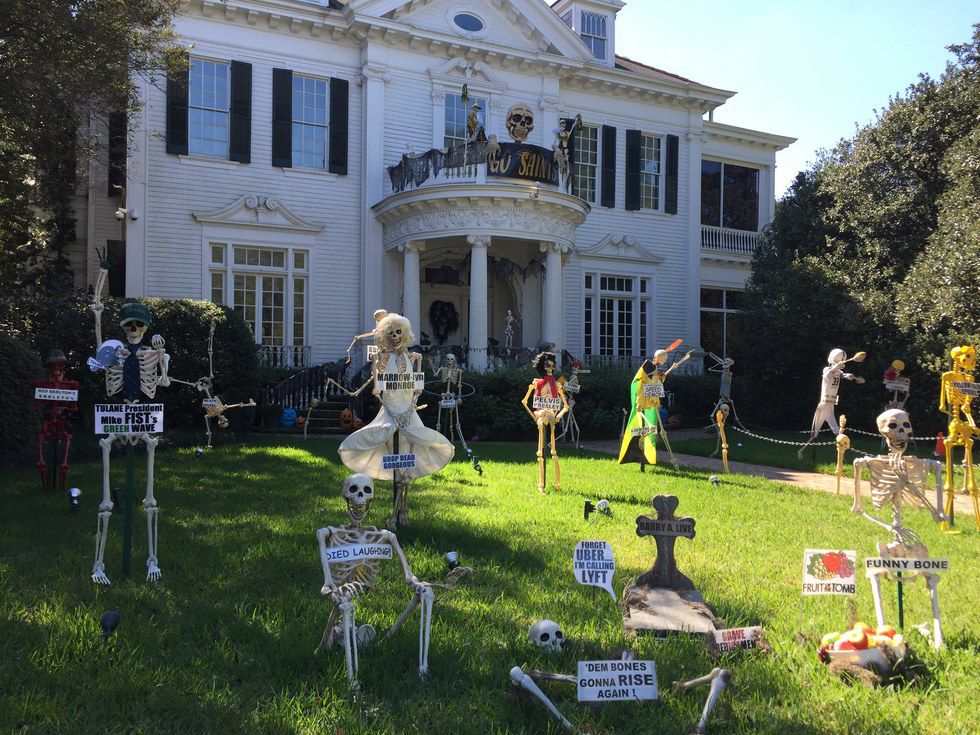 My friends - whom I will refer to as D and AT, a happy accident and not an intentional Saints pun - arrived Saturday afternoon in time to grab dinner and explore the French Quarter, and Sunday morning we enjoyed a perfect pregame brunch at Waffles on Maple before heading out to catch the St. Charles streetcar. It was a beautiful fall morning, and as we passed by the famous skeleton decorations adorning the lovely houses of the Garden District, we could feel the breeze rushing in through the open windows. (Seriously, the puns are just making themselves here.) Although the Seahawks were predicted to win, we arrived at Champions Square and were instantly swept up in a tangible current of excitement. Fans were decked out in black and gold as far as the eye could see, and many were dressed in Halloween attire, too.
"Why are they in costumes?" D asked, forgetting what day it was.
"Well, first, it's New Orleans," said AT. "Second, it's Halloween."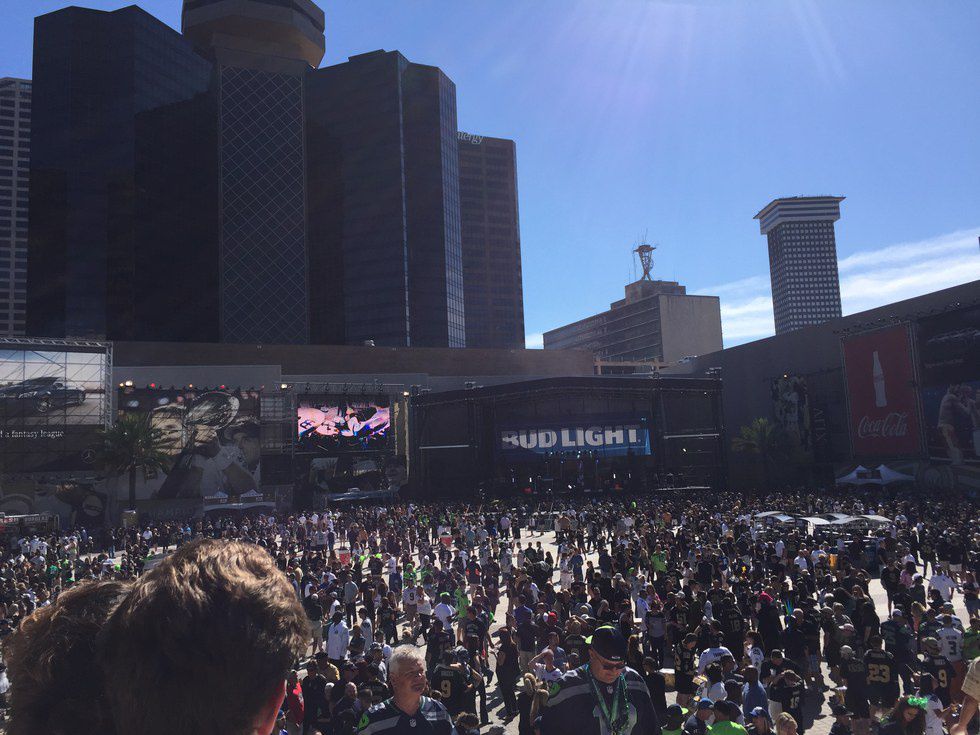 It's certainly worth noting that this was both my first professional football game and my first time inside the legendary Superdome. Nothing could've prepared me for the enormity of it. Here was this place that I'd grown up hearing about, that calls to mind images of hurricane Katrina and massive celebrity concerts and emotional football victories, that I drive past every time I come into or out of the city, a presence that can be felt from all over New Orleans - but stepping inside it is like stepping into another world. The size of the space and the crowd are difficult to wrap your head around, and from up high, the field almost doesn't look real. But soon it was time for kickoff, and things were about to get very real, indeed.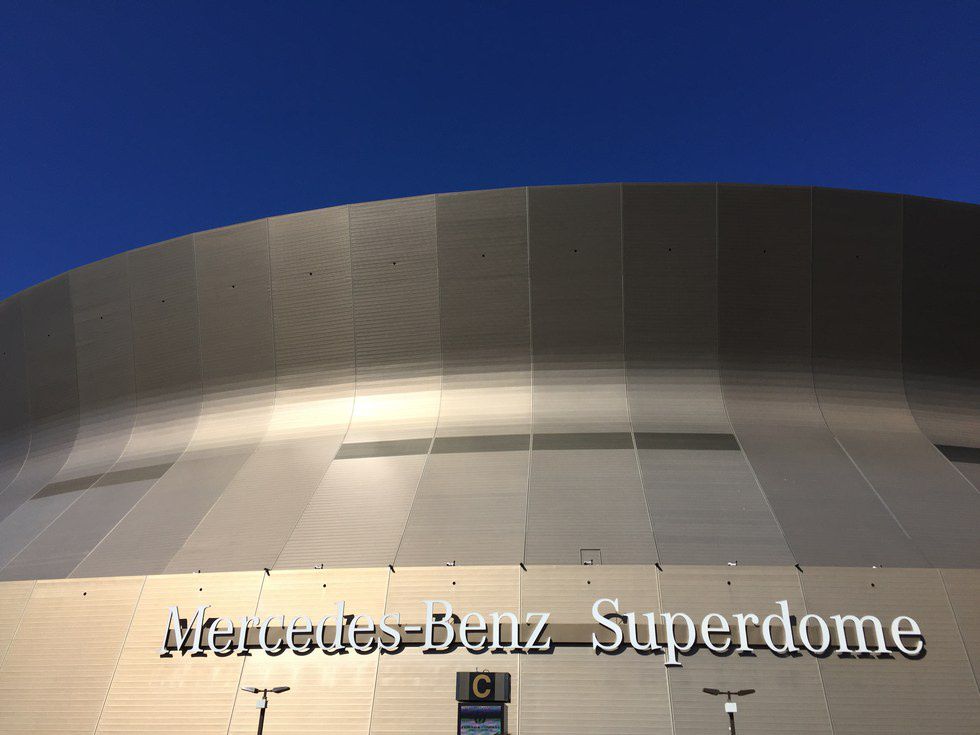 The first quarter seemed to fly by, and it saw the Seahawks on top with a touchdown following an unfortunate fumble by Mark Ingram. It also, incidentally, saw us soaked with some ice-cold water spilled by fans a few seats back. But just as my ponytail was drying in the second quarter, things began to look up. With two field goals by rookie kicker Will Lutz bringing the score up to 6-14, a brilliant interception by linebacker Nate Stupar marked a major turning point for the Saints. Riding that momentum, Drew Brees was able to leap over a pile of defenders to secure a touchdown that sent the Saints into halftime only one point behind the Seahawks.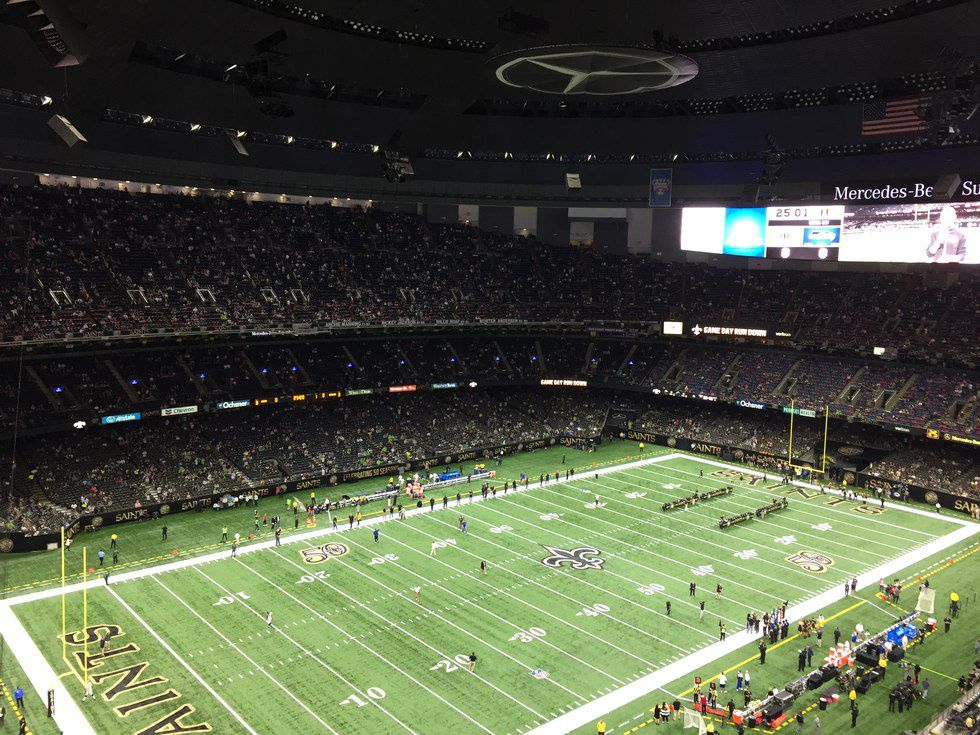 Although the Saints had hit their stride, a lead continued to elude them in the third quarter, with each team adding an additional field goal. The tension could be felt all throughout the packed stadium as the final quarter commenced, and a touchdown pass from Brees to Brandin Cooks was finally able to pull the Saints ahead. But with a score of 25-20 and the Seahawks on offense, it was hardly safe to relax. As the clock ran out, however, the Saints' defense was able to hold them off, and we could finally jump up from the edge of our seats to celebrate.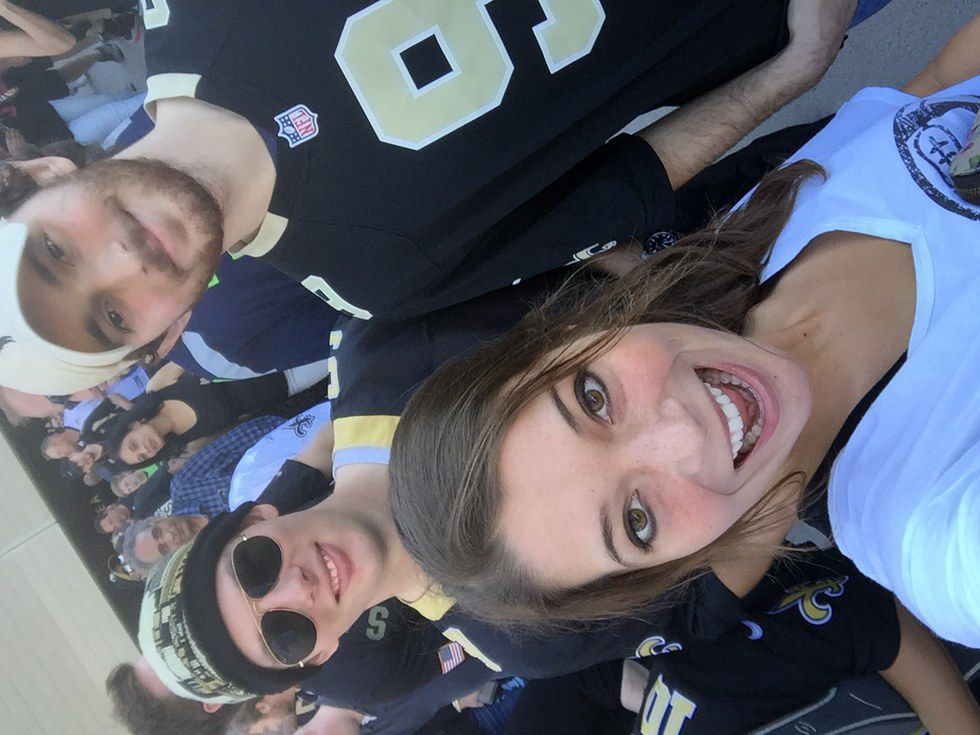 It wasn't until we were on the streetcar ride back, remarking how we couldn't have picked a more exciting game, that it hit me: the curse had been lifted. Perhaps it was thanks to the power of an underdog victory, or perhaps it was the unique magic of the Superdome, where so many people can come together to share a deeply New Orleanian experience. Perhaps it was the spirit of the city itself, or perhaps it was the spirit of the kind of friendship that has survived awkward, brace-faced years and college distance alike. Whatever the reasons, I finally had a truly epic NOLA-ween, and I think that deserves a "Who Dat."