Who is the "best guy" in the NFL? Ask that question a year ago and the answer was simple: Peyton Manning. No matter what team you rooted for, Peyton Manning was idolized by all football fans. I'm sure the same can be said today for some, but it's a lot more difficult. Since the beginning of 2016, Peyton Manning's integrity has been questioned on multiple accounts.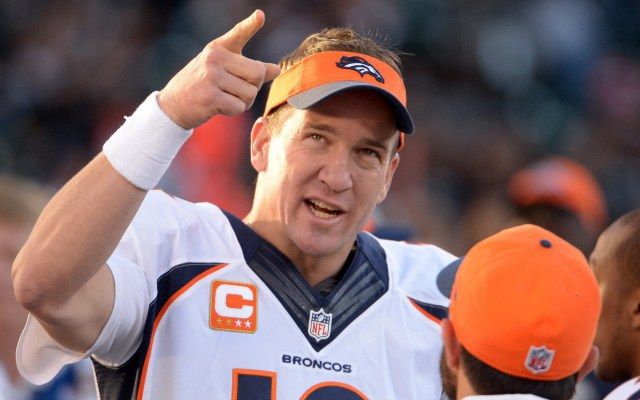 Shortly after Christmas, Al Jazeera America reported that Peyton Manning had received HGH in 2011 from an Indiana anti-aging clinic. The source's name was Charlie Sly, and he accused multiple professional athletes of receiving steroids from the clinic. All players denied the allegations, and shortly after the accusations were published, Sly recanted his allegations about Manning, who had maintained his innocence throughout. Peyton claimed that he planned to sue the news network (which would soon shut down).
Even though Sly recanted the Manning allegation, it seems as though he was pressured, maybe even threatened, to do so. The initial accusation claimed that the steroids were mailed to Manning's house under his wife's name. Peyton has never denied this. In fact, it seems as though he's more or less acknowledged that this was true.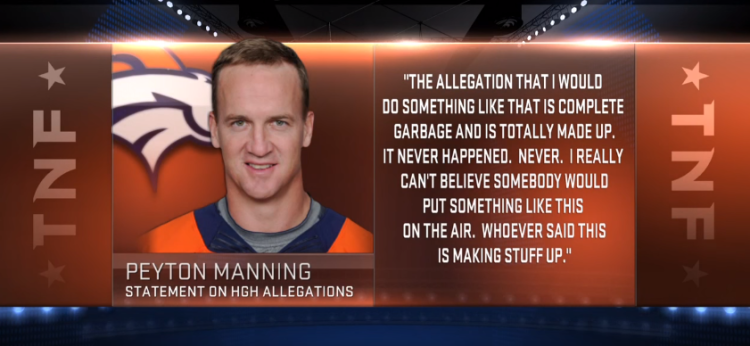 The national new media never covered this story as if Manning was guilty. From he start, Peyton was assumed innocent. After the story broke, Peyton returned to the field and "helped" his team win a Super Bowl, in what is expected to be his last season.
After the Super Bowl, a new set of allegations reached the surface. Peyton Manning was mentioned in a civil suit against the University of Tennessee, Manning's alma matter, that claims that the school had a hostile sexual environment that essentially allowed its athletes to go unscathed no matter what they did.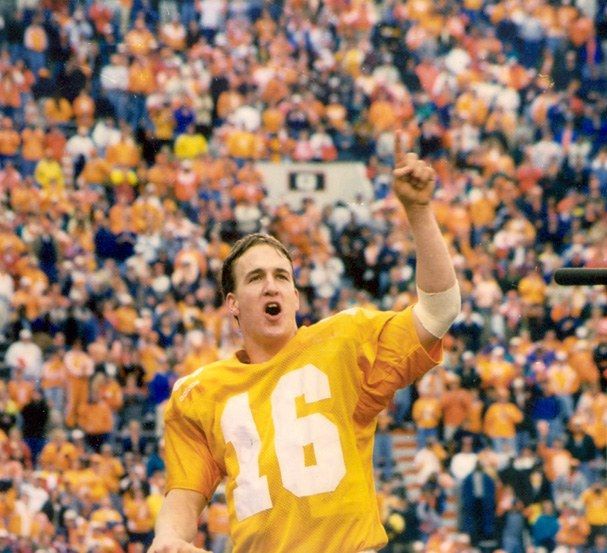 Manning is mentioned in regards to an incident that occurred when he was playing for the school. The accuser is a respected woman throughout both the sports and medical realms. Her name is Dr. Jamie Naughright, and according to the documents, she claims she was continuously sexually harassed and bullied throughout her time at UT. In 1994, an incident with Manning occurred. Below is a direct quote from the court documents:
"On Feb. 29 of that year, Naughright, at that point the university's director of health and wellness, was in a training room, examining what she thought might be a possible stress fracture in Manning's foot. At 6 feet, 5 inches, his feet dangled off the edge of the table. Manning allegedly then proceeded to scoot down the training table while Naughright examined his foot. At that point, she said, he forcefully maneuvered his naked testicles and rectum directly on her face with his penis on top of her head. Shocked, disgusted and offended, Naughright pushed Manning away, removing her head out from under him (see pages 14-15). Within hours, she reported the incident to the Sexual Assault Crisis Center in Knoxville"

The school attempted to cover up the incident by claiming that Manning was attempting to "moon" a teammate (Malcolm Saxon), and the doctor just happened to move her head toward Manning's pelvic region. Unfortunately for both Manning and UT, Saxon denied that this was in fact true. Saxon, as a result for coming forward, lost his student-athlete eligibility.
Manning and Naughtright reached a confidentiality agreement in 1998. Both parties agreed to never discuss the incident again. This was until 2001 when Peyton and his father co-wrote a book together, and directly mentioned the incident. Father and son completely spun the story, and made Naugthright seem both unprofessional and extremely foul-mouthed. Additionally, they turned the story to erase any wrongdoing by Peyton. Under oath, the book's ghostwriter claimed that Archie Manning fed him negative stories about Naughtright. It seems as though Peyton either lied to his father about what occurred, or both Archie and Peyton worked together to smear the reputation of Naughtright.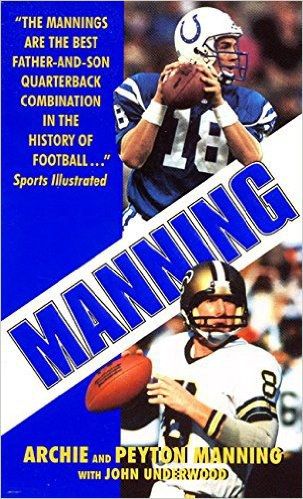 Finally, this story is being brought into the spotlight, and it will be interesting to see how Manning publicly responds, if at all, to the allegations. It remains to be seen how this will turn out, but one thing can be said for sure: Peyton Manning is not the man we thought he was.
Cover Image Credit: Denver Post