I absolutely love the slogan for the 2017 Kansas City Royals season.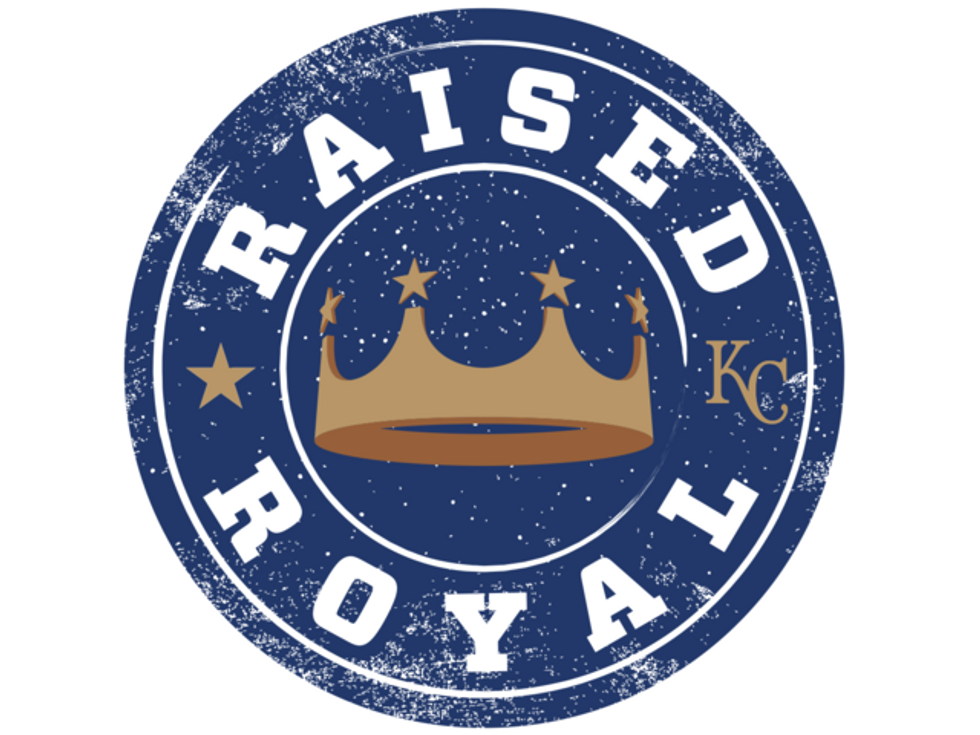 #RaisedRoyal pays tribute to those of us that have been there through it all. Those of us who grew up absolutely despising talk radio, except for the man himself, Denny Matthews. (Seriously, his voice is like being wrapped in a warm towel coming straight out of the dryer. He is the Vin Scully of the Midwest)

For the games we couldn't attend, we would tune in to listen to Denny Matthews paint us a picture of the game so vivid it felt like you were there.

#RaisedRoyal pays tribute to those of us that remember when the local radio stations used to play their own remix of Bad Day by Daniel Powter.

Instead of 'So you had a bad day' it was,

'So you had a bad game..'

Yes. We were that bad.

I used to spend my days leading up to summer anxiously awaiting our annual 'family trips to the K'. Longing to hear the rip of the bat against the ball as cheers echo throughout the, mostly filled stadiums.

(There were some tough years in the past, HyVee tickets used to be practically free just trying to bring people in.)

As it got closer and closer to baseball season you could almost taste the frozen lemonade and hear the lemonade guy in your head.. You know who I'm talking about.

"LEMONADE LEMONADE LEMOOONNNADDDEEEE!"

I miss him.

No matter how bad we were during our off years, the games were always still so fun. Listening to Denny Matthews on the radio made you wish you were there. Our boys in blue still found ways to make the games exciting. There is never a boring moment in Kauffman stadium. Surrounded by our boys in blue, fans screaming till their faces turn blue, all this excitement happening in a sea so beautifully blue the ocean would be jealous.

As a new mom making her way through her twenties, I think I finally understand just how important the Royals have been throughout my life.

So many memories throughout my childhood years, my awkward years, my teenage years and my first adult years have to do with cheering the Royals on to victory or sulking in the sadness and anger of a tough loss. (Yes, I still hate the Giants. No I'm not over game 7.)

My first athlete crushes were on Mike Sweeney and Joe Randa. But then Hosmer came along and stole my heart. I'm sorry, but he's quite the catch. LOL. (No seriously Eric, my dugout or yours?)

My family both immediate and extended, would try to make it to as many games as we could. My Grandpa and Grammy even made it to a few games and what a blessing that was. In fact, my Grandpa was the one who told me,

"There is nothing better than cold beer and baseball."

And every game we made it to, I would beg my mom for cotton candy; and 90% of the time she said no.

My closet has always been 80% Royals gear.

Our Summer's always revolved around the Royals, and I'd love nothing more than to share those same experiences with my son and for him to create his own memories.

So he can be #RaisedRoyal just as I was.

So he can be shown on the jumbotron as many times as I have.

Seriously, my cousin and I have made it on the jumbotron dancing like fools more times than I can accurately remember. But being their surrounded by great family, fans and even better music... (Friends in Low Places, anyone?) made those moments some of the happiest moments of my life so far.

As Kansas Citians I think there for a while we were all kind of bracing ourselves to be the next Chicago Cubs and go 108 years without a World Series win. Which would've meant most of us would've gone our whole lives without seeing a post season.

But our boys in blue put in the blood, sweat and tears to give us two post seasons back to back.

Two World Series back to back. We made it to game 7 in 2014 and then went on to WIN the 2015 World Series?! Sometimes it still feels like a dream.

When I went to Game 4 of the Royals vs Orioles American League Championship, that definitely felt like a dream. To be there with my Papa, the one who taught me the beauty of baseball, and see our boys clinch the World Series; it still feels unreal.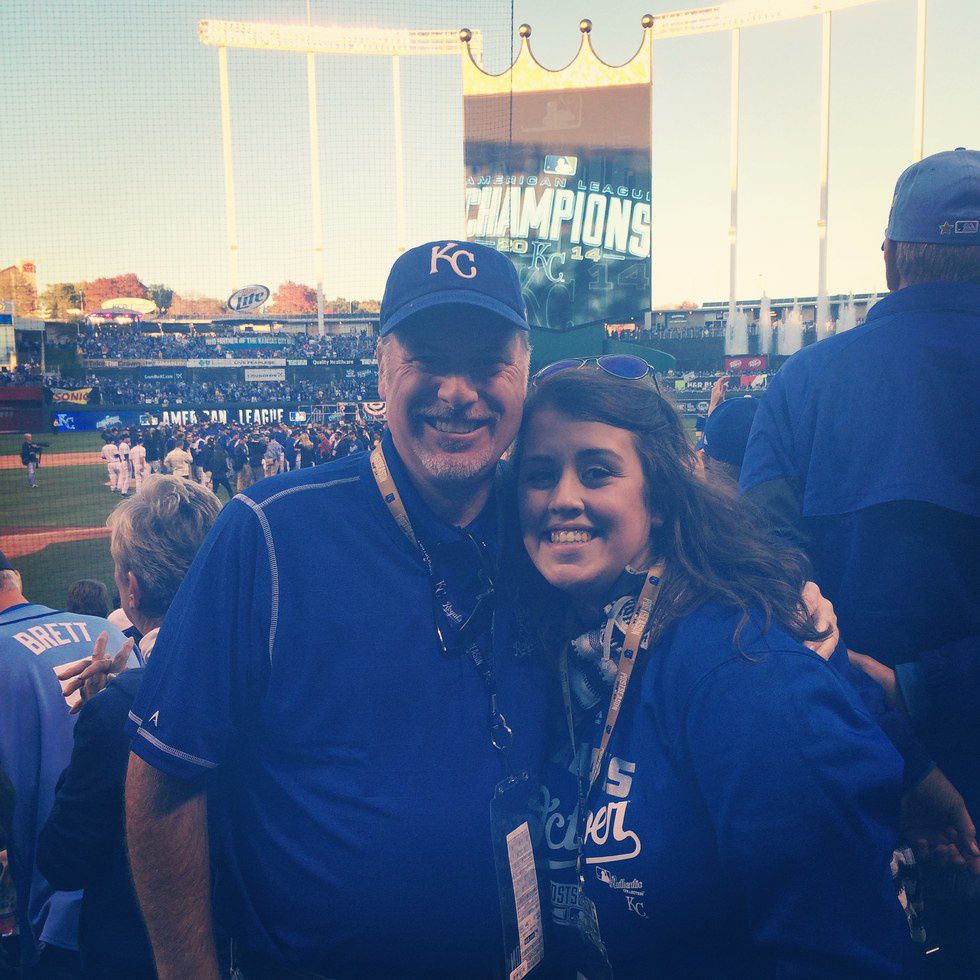 The 2014 and 2015 Royals brought a whole new magic to KC. They brought us the blue October KC had been longing for. They gave us memories we will never forget.

They brought us together as a community.

A community gathered to rally around our boys in blue as they went for the crown. There was a magic in the air throughout all of KC during the postseasons that were unforgettable.

We've lost a few of those key players to other teams, and we've lost our Ace to the big man upstairs, but for those of us #RaisedRoyal, they will forever hold a special place in our hearts.

I could write about the Royals and all of the emotions they've brought me throughout my life forever, but those reasons are just a few of many why I was #RaisedRoyal and why I will be raising my son Royal!

In other news.....

Is it Opening Day yet?!