College is a time of great change and adjustment. You learn how to take of care yourself, properly grocery shop, manage your money, and balance the many different things that you have going on in your life. I call this adulting. Adulting is a mix of challenging, fun, and downright terrifying. You learn a lot in these four years.
As a senior in college, there's been a lot of mini-milestones that I've reached in my adult life thus far and a lot of them correlate to certain purchases I've made. Here are nine things that prove to others that you may be getting this adulting thing under control.
1. A well-stocked medicine cabinet
Slowly but surely, I've been building up my first aid and general wellness supplies. One roommate needs a band-aid? I got you. Another needs some Sudafed? Got your back, Jack. If being well-prepared for any illness or ailment doesn't make you feel like a mom, then I don't know what will.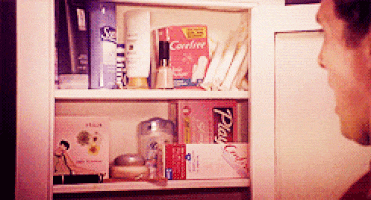 2. Things to make your place smell nice
From where I'm sitting at my desk, I can see three candles, air freshening spray, and a reed diffuser. And don't even get me started on the hoard of candles my roommates and I have going downstairs. Taking the extra step to make your house or apartment smell pleasant is a great step into adulthood.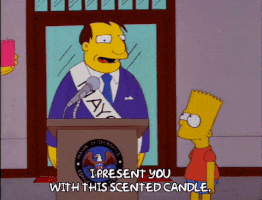 3. High-end make-up
I live for the make-up sections at Target or Walgreens, but there is something about venturing over to the high-end side of Ulta and actually being able to purchase an item or two that makes you feel like you have your life together. Sure, I'm not rolling in enough cash to fill my make-up collection with Makeup Forever and Tarte and Benefit, but being able to buy a very nice product every once in a while to add to the collection makes me feel like I'm doing things right.
4. Gift-wrapping supplies
My favorite part of Christmas has always been breaking out the mega-tub of wrapping paper and gift tags that my mom has accumulated over the years. Now that I live on my own, I get to start creating my own-mega-tub. I have a bag in my closet filled with small gift bags and tissue paper and ribbon and two rolls of wrapping paper. It's not a mega-tub, but we've got time for that.
5. Christmas presents
Last week, I got a text from my mom that read "You have *insert cousin's name here* for Secret Santa. $25 limit." That text shook me to the core. I have to be responsible for my own Secret Santa contributions now?! I guess that's what happens when you live away from home and pay rent and take care of yourself, but it was still a bit of a reality check that I am no longer the child I still somewhat believe I am.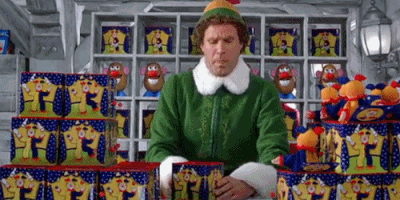 6. Small appliances
I technically didn't buy this, it had been sitting in the garage since my parents got married, but I own a four-cup coffee maker and that makes me feel like a grown-up. I've also been considering purchasing a really cool breakfast sandwich maker to make my mornings easier. The small appliance section at Target has slowly become my favorite aisle.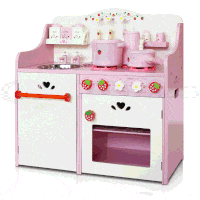 7. Essential oils
Again, I received these as a present, but I have several roller balls of essential oils for different uses and they make me feel more in balance and like I have my life together. Also, being able to verbalize my emotions and needs based on what oil I think I need to use has been very empowering. Yay natural healing!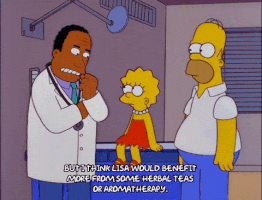 8. Vitamins
On those days that you can't be bothered to cook breakfast so you eat chips and salsa instead, vitamins fill that nutritional void. My mom also suggested I start taking fish oil, probiotics, and natural enzymes, and while I was hesitant at first, these horse pills that have now become a part of my daily routine have been helping! It feels good to invest in your health and well-being. (If you don't feel that vitamins are an investment, stroll through the supplement section at Sprouts).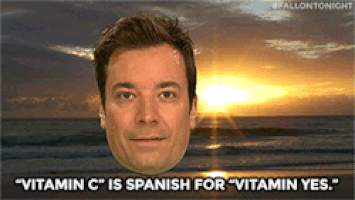 9. Thank you notes
The Target dollar section almost always has 8-packs of thank you notes and I usually grab a few every time I remember to look for them. The mark of a respectable adult is sending hand-written thank you cards, plus I write them a lot for my leadership position in my sorority, so it helps to always have a few stock-piled.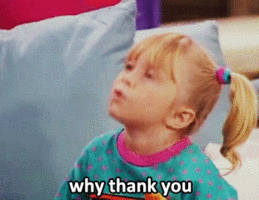 Learning to be an adult can be a frustrating time. But maybe if you pick up an extra bottle of Tylenol or lavender spray next time you're at Target, you might feel like you're doing a little better than you did before.
Gif credit: giphy.com