I'm in the middle of my third year of being a student athlete and I will admit that right now it's tough. Our workouts are harder, practices are longer, and school is throwing every assignment and project it can at me. Sometimes I wonder how I keep my composer. When looking at being a student athlete it all seems so cool and you don't really think about how it's going to be. I've thought a little bit about it and my personally experiences and have come up with a pros and cons list.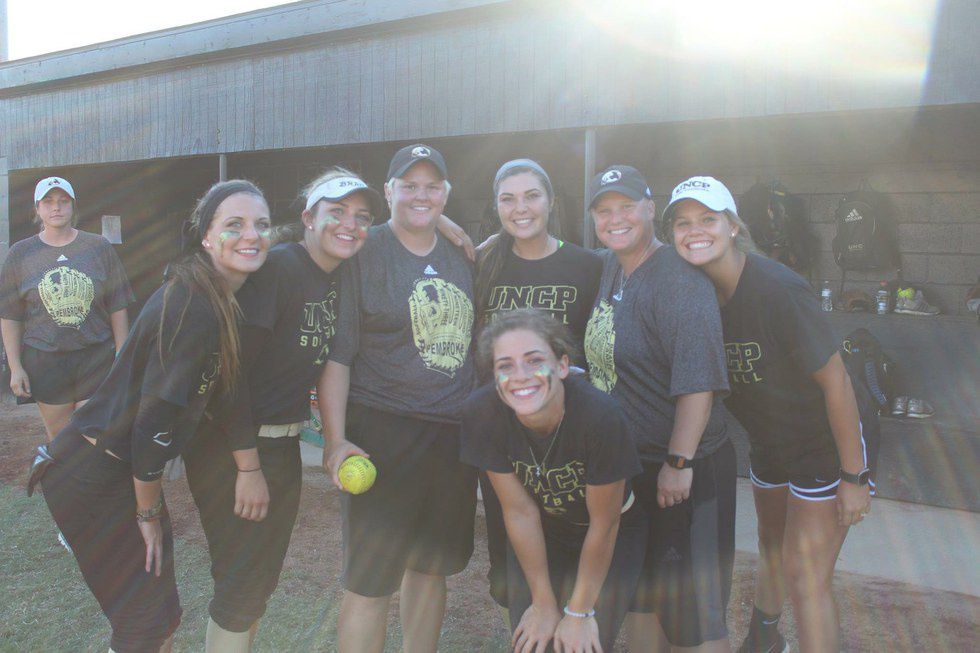 Pros:
Rewarding:
You get to play the sport you love in college. It's what you've worked for your whole life.

You get to play the game you love:
I feel there's no explanation needed here.

If you're lucky like me, your teammates are like your family:
I can't explain how blessed I am to have a team that cares for each other like mine does. We have each others back no matter what. On and off the field.

Won't gain freshmen 15:
Hello, workouts! You have to really try if you gain weight.

Keeps you focused:
Having limited time makes you really focus on what's important and get your work done.

Lasting memories:
I will never forget the people I played with, the people that have left an everlasting impact on me.

Teaches you to be goal oriented:
If you want to play, you work at it.
If you want the good grades, you work at it. WORK FOR WHAT YOU WANT.

You learn to take three naps a day:
When you have workouts at 5:30am then don't have class until 9:00am, take a nap. When you get out of class at 1pm and don't practice until 2:30pm, take a nap. Get done with practice early, take a nap. Sunday is your off day, SLEEP FOREVER.

Cons:
Early morning workouts:
It never gets easier.
Juggling school and a sport:
It does get easier, just takes the time figuring out what works for you.


Trying to have a social life with school and a sport:
You're just too tired sometimes to even pick up the phone. I think that's why athletes are friends with athletes because they understand.

Never looking nice for class:
Again, you're way too tired for that.

Always being sore
Those workouts will get ya and that class on the third floor.... ughh.

Having those days where you feel like your sport is a job.
This is just one of those things that happen. You have a day that feels like it's too much and you can't handle itWhen you're having a day like that, take a deep breath and remember why you started.

There's always pros and cons to everything you do in life. What I can say from my list I've made is that all the pros outweigh the cons. If they didn't I wouldn't play softball anymore. Yes, waking up at 5:30am to workout sucks but once you step on that field and you're winning with your team, it's an indescribable feeling. Playing a sport has taught me a lot of hard lessons, introduced me to some of my best friends and I will forever thank the sport I play for that. It's something that I can never repay.