The 2016 Summer Olympics are finally happening. Other than incredible competition and a sense of unity and pride for each country what do we get from the Olympics? With the Olympics happening you can expect to see a ton of hilarious facial expression made by the athletes. So here are the top 10 faces (so far) made by athletes at the 2016 Rio Olympics.
1. Barbora Balazova (Table Tennis Player From Slovakia)
Look out!
2. Alexandra Wenk (Swimmer From Germany)
So refreshing.
3. Joana Palacios (Weightlifter From Argentina)
There goes the hair.
4. Long Qingquan (Weightlifter From China)
Ermahgurdddd
5. Hugo Calderano (Table Tennis Player From Brasil)
So. Stoked.
6. Sun Yang (Chinese Swimmer)
Just one more lap.
7. Manueli Tulo (Weightlifter From Fiji)
I dropped it!
8. Teofimo Andres Lopez Rivera (Boxer From Honduras)
Such glove. So tasty.
9. Robert Tvorogal (Gymnast From Lithuania)
Must. Flex. While. Running. Even. Flex. Face.
10. Michael Phelps (Swimmer From The United States)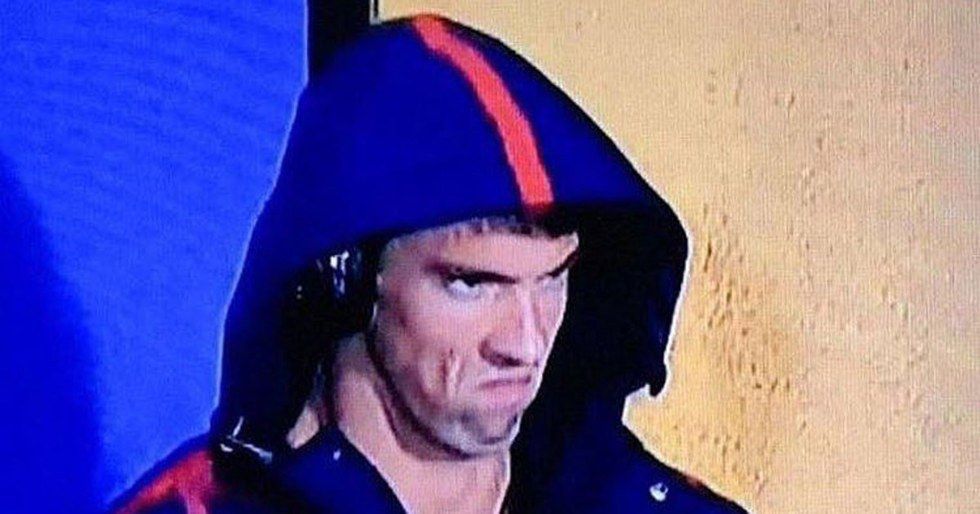 When your mom makes you get out of the pool...