Due to unfortunate circumstances, the American political system has passed away in 2016 after a long and hard battle with idiotic politicians. It was 240 years old; may it rest in peace.
The American political system was born with the writing of the Declaration of Independence in 1776 by Thomas Jefferson on the east coast of what would become the United States of America, in Philadelphia, Pennsylvania. Though officially established in 1776, American politics truly always had a place in the hearts of the colonial men and women who ran the local governments and the later Continental Congresses. Strengthened through the writings of both the Articles of Confederation and then, ultimately, the Constitution in 1787 by James Madison, by 1800, American politics seemed unstoppable.

However, the life of American politics was never easy. There was always debate among the people, so much so that eventually, political parties were developed, led by Thomas Jefferson and Alexander Hamilton. The early life of American politics, though tumultuous through the formation of parties, proved to be some of its healthiest years. For a growing political system, debate is healthy. Unintelligent debate was a recent sickness that brought American politics to its knees, sickening it beyond any imaginable repair.
Political parties developed and changed over time, yet for most of American politics' life they held a certain respect for each other. Before the 20th century, more often than not, compromises between parties could be reached and debate remained helpful; democracy still existed in full swing. Through the toughest questions and political battles, like the abolition of slavery and the subsequent fights for civil rights following it, even through the Civil War, American politics remained in tact. Though not perfect, minimal progress had been made.
Towards the 20th century, however, an illness in American politics developed: a certain dishonesty that existed more than ever before, as well as corruption and, frankly, greed for both power and money among the most powerful politicians.
[rebelmouse-proxy-image https://media.rbl.ms/image?u=%2Ffiles%2F2016%2F10%2F24%2F636128738913049289-149126072_Boss_Tweed_money_1871_dbloc.gif&ho=https%3A%2F%2Faz616578.vo.msecnd.net&s=97&h=d0e45433ad1587e8cd2d2e9440386372ae75826072303cb20814a399df69bfad&size=980x&c=1323812019 crop_info="%7B%22image%22%3A%20%22https%3A//media.rbl.ms/image%3Fu%3D%252Ffiles%252F2016%252F10%252F24%252F636128738913049289-149126072_Boss_Tweed_money_1871_dbloc.gif%26ho%3Dhttps%253A%252F%252Faz616578.vo.msecnd.net%26s%3D97%26h%3Dd0e45433ad1587e8cd2d2e9440386372ae75826072303cb20814a399df69bfad%26size%3D980x%26c%3D1323812019%22%7D" expand=1]
From this illness grew a number of other health problems in the political system, leading to a series of both political and economic problems that seemed to separate the people more than bring them together--parties worked against each other for their own gains instead of working together to bring about compromise like they had been originally intended for. Democracy, whose legitimacy derives from the consent of the governed, seemed to weaken.
In the end of its days, it was the unintelligent debates of corrupt political leaders that brought the American political system to its end. In the 2016 election, the utter ridiculousness and idiocy of the Presidential debates, on top of the corruption and audacity on both candidates' parts, killed American politics for everything that it was, leaving something new and entirely different in its wake. American politics became a vote for the lesser of evils, rather than a vote of confidence for a single candidate.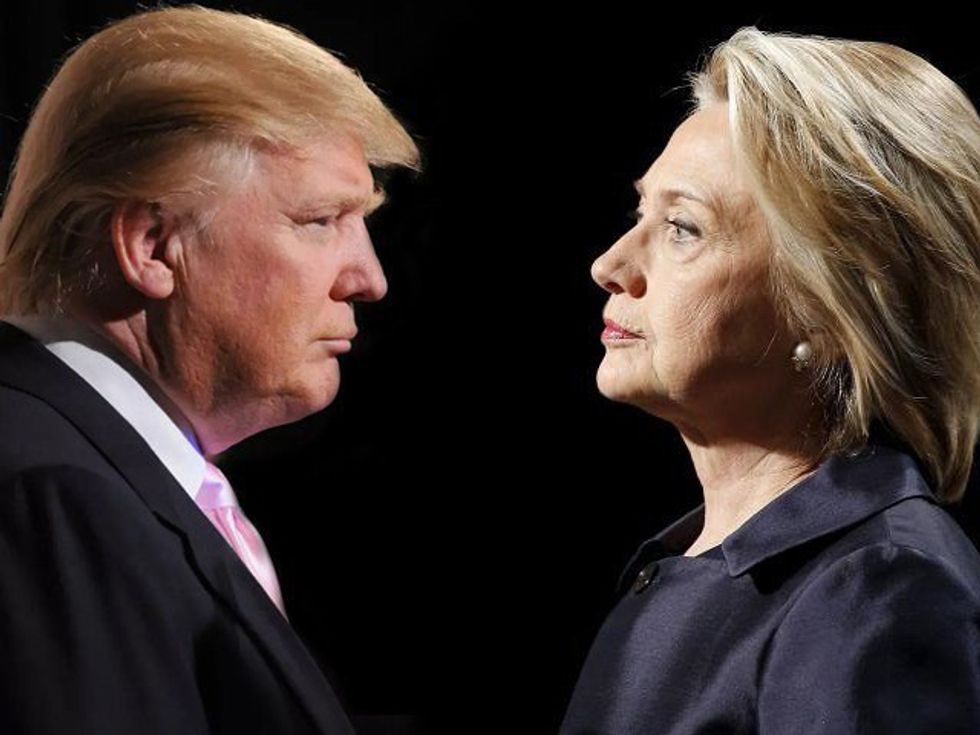 At this time, no one knows if more serious thought by the American people would have saved the American political system. It is impossible to say if it was the United States' destiny for its political system to fall into complete disrepair, or if the people truly had something to do with it-- it is a democracy, after all...
A service will be held nationwide Wednesday, November 9th. In lieu of flowers, please make donations to all of your neighbors. We're all gonna need it.