When it comes to the best rivalries in sports; people think of Muhammad Ali/Joe Frazier, Micky Ward/Arturo Gatti, and Spike Lee/Reggie Miller. But when it comes to the UFC; people think of Daniel Cormier/Jon Jones and Ronda Rousey/Misha Tate. While we may never see Jones/Cormier 3 and it may take a while for Rousey/Tate 3, there is another rivalry already beginning. That being "The Notorious" Conor McGregor and Nate Diaz.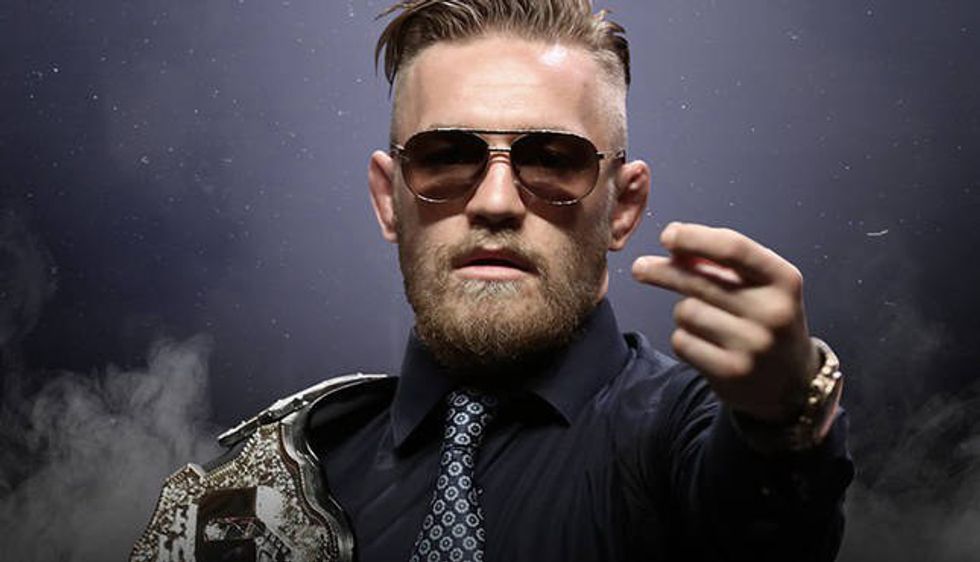 Conor McGregor is a fighter who made his debut in the UFC in April of 2013. McGregor would later become the UFC Featherweight Champion at UFC 189 against Chad Mendez. McGregor is also ranked number 4 for pound for pound fighter in the UFC. Currently, McGregor has a record of 20-3 with only one loss in his UFC career. The loss being to Nate Diaz.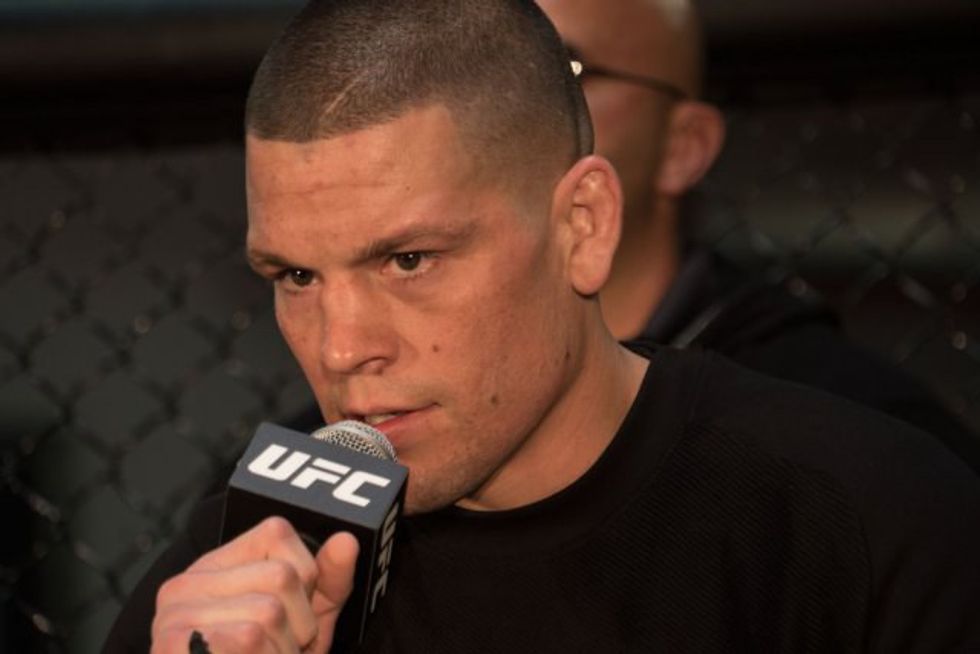 Nate Diaz is a fighter out who made his debut in September of 2007. Diaz is currently ranked number 4 in the UFC Lightweight division. Diaz has a record of 19-11, with his recent loss being to McGregor.
McGregor and Diaz are the definition of deceive fighters. People either love them or hate them. People hate McGregor, because of his cocky attitude and he normally will throw insults at his opponents during press conferences. People hate Diaz, because he taunts his opponents in the ring and has a cocky attitude.
On a personal level, I love McGregor and strongly dislike Diaz. Whether you love them or hate them, McGregor and Diaz are two of the best fighters in the UFC today. While people may hate their attitude, both show it in the octagon whenever they fight. With that being said, Diaz and McGregor and Diaz are essentially the same person.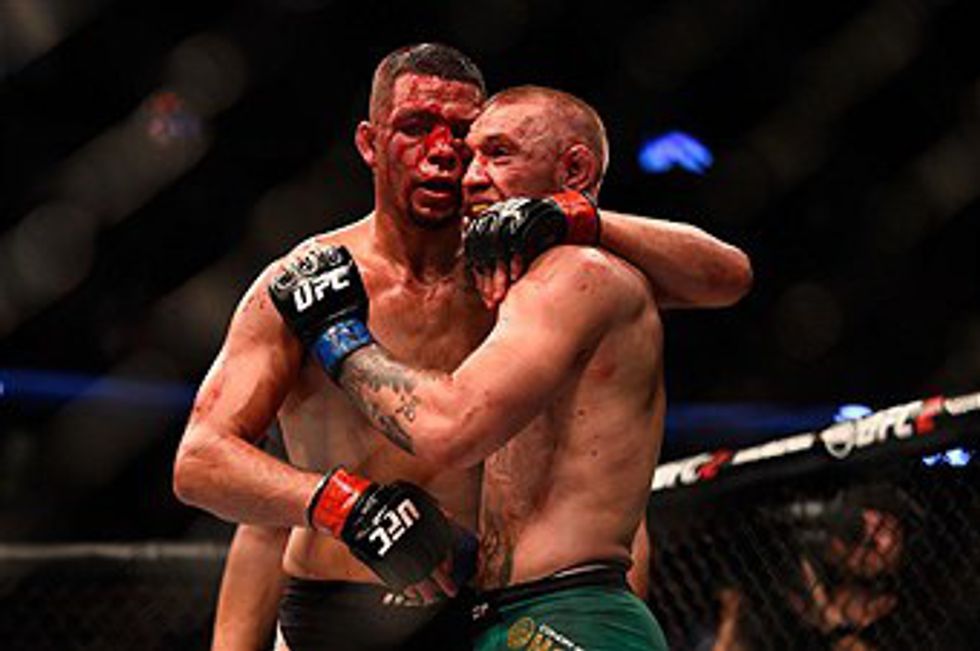 How did this rivalry start exactly?
I am uncertain of when exactly they started insulting each other. One may point to the Go Big UFC Press Conference, where McGregor threw insults at Donald Cerrone, who is in the same division as Diaz.
While I do agree, but I think the tipping point was UFC on Fox on December 19, 2015. Diaz called out McGregor and wanted to fight.
Three months later, both men finally got to fight each other at UFC 196. UFC 196 was the first of two fights between these two, as well as the first time McGregor lost in the UFC. After the fight, McGregor took to Twitter and said he was retiring. To which Dana White, the president of the UFC, said no he wasn't and he is still under contract.
And on August 20, 2016, McGregor Diaz fought again. After a week of throwing water bottles and starting to fight at their weigh in, it was time to fight after a night of knockouts.
McGregor beat Diaz by unanimous decision for the main event of that evening. McGregor knocked Diaz down three times within the first two rounds. To which, Diaz said McGregor should have knocked when he the chance. Diaz also claimed that he didn't feel well and that's why he couldn't train as much for the fight.
Well, if both Diaz and McGregor really want this fight, why isn't happening sooner rather than later?
While there will be a trilogy for Diaz and McGregor, Dana White said it won't be happening anytime soon. After UFC 202, White stated that McGregor either needs to give up his title as the Featherweight champion or go back down and defend his title.
What should happen next for McGregor and Diaz?
For McGregor, he should go back down and defend his title. As for Diaz, he should try and become the UFC Lightweight division. So when they fight again, Diaz and McGregor can escalate their rivalry to a new level. Diaz/McGregor 3 is more likely to happen than Cormier/Jones 3 and Tate/Rousey 3.
Knowing that he could make a lot of money, Dana White will put all three trilogies on the same card. For now, enjoy the start of a great rivalry starting to begin.