Napping is truly one of my favorite pastimes. I frequently think about it, and I love it just as much as eating or spending time with friends. It's an invaluable experience that is highly underrated. There are actually many successful people who have set aside time for napping in their daily lives: Leonardo da Vinci, Albert Einstein, Thomas Edison, John F. Kennedy, Winston Churchill, and Ronald Reagan all took 20 minute naps every day. The right amount of nap can actually wake you up and renew your energy and prevent heart disease. As long as you're not napping in class (which, on an unrelated note, I sometimes do), I'd say napping is a positive thing that does not mean you're lazy. You know napping is consuming your life when you can agree with the following statements.
1. You stay up late knowing that you'll be able to nap the next day so it's not a big deal.
Staying up late becomes a regular thing, because you know that you'll be able to make up your sleep with a nap between classes tomorrow.
2. Plan your day around napping.
Breaks in between classes are reserved for naps.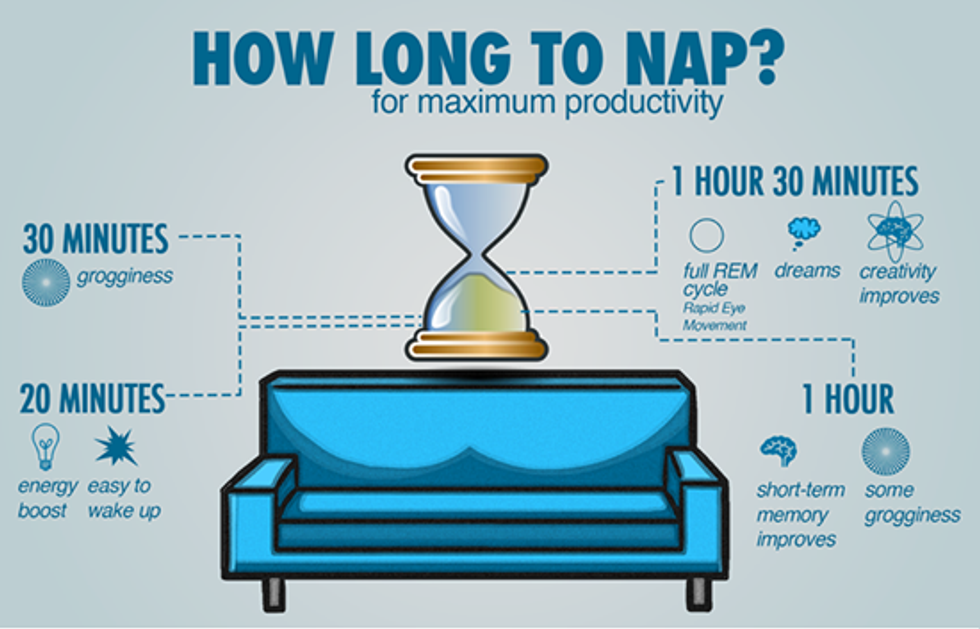 3. You skip meals to nap and eat on-the-go.
Eating lunch or dinner with friends sometimes takes a back burner to your nap, so you just don't go and stay in your bed instead.
4. Your bed is your favorite place on the whole campus.
No place beats your own bedroom. The number of naps you take there is almost equal to the amount of actually sleeping there.
5. Your friends have gotten used to you showing up five minutes late cause you had to take a nap.
No excuses needed anymore.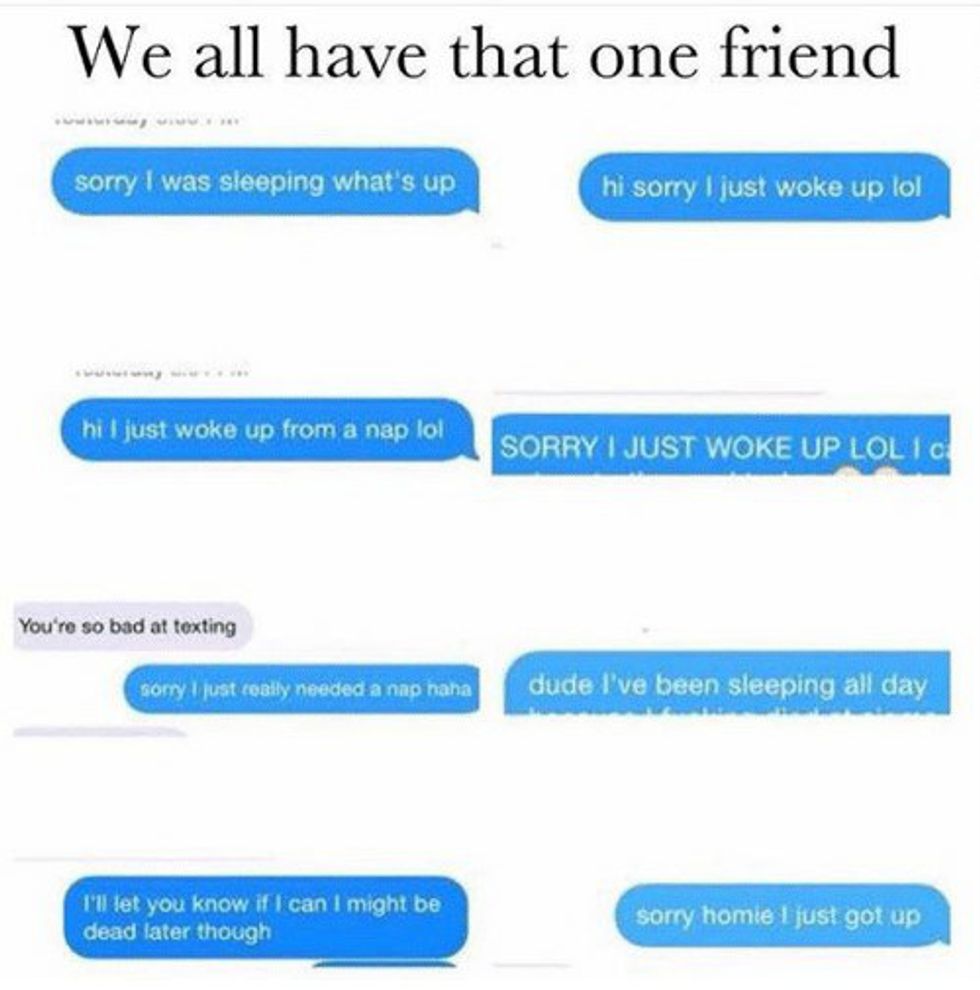 6. I rarely watch Netflix. I'd just rather be sleeping.
Netflix is great, and watching shows can be totally fun, but I spend more time binge napping than binge watching.
7. You worry if you'll be able to make it a full day in a real world job if you don't have breaks to take naps.
But it's probably fine, you can take one on your lunch break at work.
8. You set very specific alarm times.
11:58 am and 1:12 pm are actual alarm times I have set on my phone. Every minute counts. And you also set multiples just in case you snooze through them.
9. When you don't get your nap in for the day, you feel like you missed a commitment with a friend.
Napping is a daily commitment and when you don't, you feel a little guilty but also surprised with yourself.
10. Napping is almost a point of pride.
The amount of naps you take is getting outrageous—but no shame.
11. Napping forever.
You will never see yourself growing out of this habit, and it is a dearly beloved aspect of your day.
Friends, thank you for understanding that napping is a part of my life, and not judging me too hard when I text you a couple minutes, or even hours later, apologizing that I missed your invitation because I was asleep. By napping, I'm taking care of myself, and indulging my tired side so that when I do hang out with you, it's quality time and I can be my best and most well-rested self.