All my 18 years of wisdom and thorough experience has led me to believe this: life is like super hard.
This first hit me when I got my period at 11 years old. I didn't really get it. Before I received the infamous curse of womanhood I thought my period would make me feel feminine and womanly and proud. The rude awakening that I actually had to still participate in normal day-to-day activities while menstruating really hurt my feelings. I think I expected some kind of ceremonious time where I would be able to lay in my bed and watch movies while someone placed a straw into my frowning mouth, letting me sip Dr. Pepper and eat an entire bag of Hershey's kisses in peace. I still had to go to church the day when I discovered my 'present', and that was also the day that I was informed that women were the ONLY sex that were put through this monthly torture. I spent the day glaring at my male peers (but only in my head of course, I was still expected to smile and wave as my gut WAS LITERALLY EXPLODING INTO A FIREY INFERNO OF ANGUISH). My period was a slap in the face. A knife to my ovaries. A lesson in how the world works. The unfairness of humanity and existence.
At 11, I was forced to come to the conclusion (with the help of "The Body Book for Girls") that life was really hard. That made me so angry! I insisted that everything in life be equal; my blood boiled when something was unfair. I wanted my life to be exactly as I believed it should be. I was like that for a while, until recently, when I was eventually able to accept that life wasn't fair.
When my senior year was pretty crap because of my recently diagnosed illnesses, I was angry for a long time-angry at my body for not working like everyone else's and angry at the world for not going through what I was going through. I remember the moment that it kind of dawned on me that bad things happen sometimes, and it's okay. It was a weird 'one-with-the-world' kind of experience that just made me feel some type of peace about my situation.
So, my all knowing 18 year old self decided some things that I believe about life.
I believe that life is hard. I believe that things happen for a reason, and that reason might be because life is hard. I believe that horrible things happen to people who don't deserve horrible things. I believe that trials are supposed to happen to everyone. I believe that those trails may not be equally as hard for everyone.
Unfortunately, sometimes life is really hard for some people all the time. Some people's lives are way harder than others. Although it is not super helpful to compare your problems to others, it did help me to realize that I didn't have it that bad.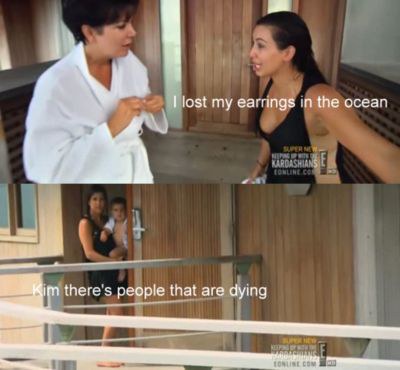 Something that really helped me accept my trials was remembering that God was on my side. I know that my Heavenly Father will NEVER leave me.
Like, ever.
Even though my periods still suck.