1. You have a favorite spot on campus where you study all the time. Whether its Starbucks on Thayer Street, the 13th floor of the SciLi, the Absolute Quiet room in the Rock, or the Reading Room in the John Hay Library, this campus is full of amazing places to get your work done.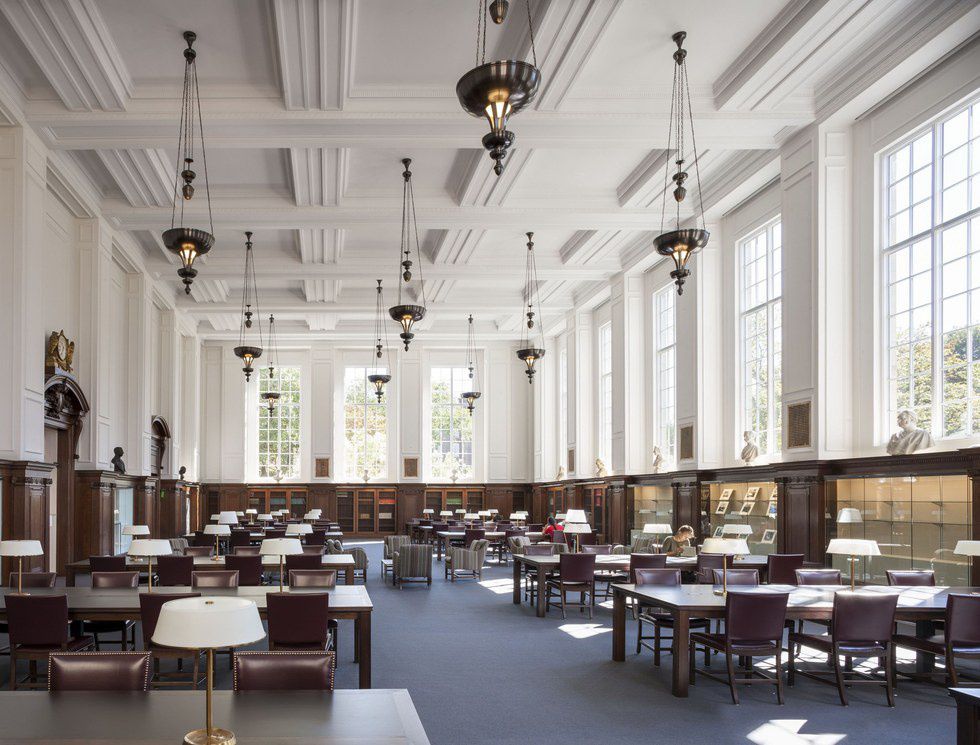 2. You spend far too much money on Thayer Street. With Starbucks, Chipotle, Teavana, Urban Outfitters, Johnny Rocket's, Ben and Jerry's, and numerous food joints and boutiques less than 5 minutes away from the Main Green, it's easy to bust your wallet quite quickly.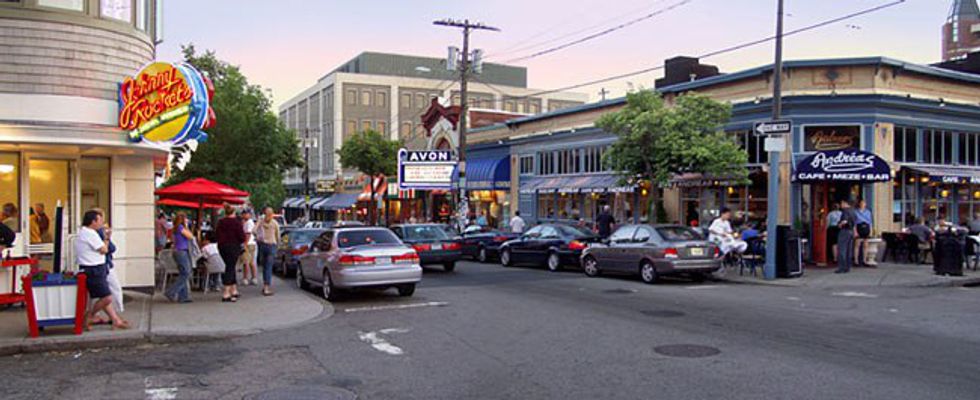 3. You tell yourself it's time to go to bed when you receive Brown Morning Mail. Every day at 1 a.m., Brown students receive an email that highlights all of the activities and events that are happening that day. For many students, this means it's time to hit the hay.
4. Your sleep schedule is atrocious, especially around midterms and finals (so, that makes most of the semester). Even though sleep is obviously important, many Brown students sacrifice it for studying an extra hour. This leads to being tired all the time and becoming reliant on caffeine (see number 5).
5. You rely on coffee. Before college, I never drank coffee, but now I have to have it every day. So much for sticking to that goal.
6. The only time you wake up anytime before 8 a.m. is to pre-register for classes next semester. Because many classes are capped, people try to get on cab (the site where we register for classes) right when pre-registration beings. No matter how fast you are, though, it seems like the system ends up crashing (not always, though!) and you don't get into all the classes you want.
7. You don't fret when you see someone who identifies with the opposite gender in only a towel. Yep, most bathrooms at Brown are gender neutral. While some may find this strange, it allows people to not feel constrained to identify with a particular gender. Furthermore, it has really helped me bond with others on my floor. 1 a.m. conversations in the bathroom are the best!

[rebelmouse-proxy-image https://media.rbl.ms/image?u=%2Ffiles%2F2016%2F12%2F09%2F636169004899058534-1560201523_shocked.gif&ho=https%3A%2F%2Faz616578.vo.msecnd.net&s=604&h=5025a554260f61960d57a11dd0948003982ce2a829b74805dcd9dfd9bbff1ff5&size=980x&c=2338695710 crop_info="%7B%22image%22%3A%20%22https%3A//media.rbl.ms/image%3Fu%3D%252Ffiles%252F2016%252F12%252F09%252F636169004899058534-1560201523_shocked.gif%26ho%3Dhttps%253A%252F%252Faz616578.vo.msecnd.net%26s%3D604%26h%3D5025a554260f61960d57a11dd0948003982ce2a829b74805dcd9dfd9bbff1ff5%26size%3D980x%26c%3D2338695710%22%7D" expand=1]
8. You choose your words very carefully when talking about race, sexuality, gender etc. Since Brown is so diverse, it can be very easy to offend someone when discussing these topics. However, this diversity is one of the most unique aspects of Brown and I am grateful for it every day.

9. You know how to both work hard and play hard. Brown students obviously take their work very seriously, but when the weekend arrives Brown students know how to have fun. On any weekend night (not as much during reading period and finals), you can find fun things to do: from concerts and shows, to large parties, to intimate gatherings.
10. You won't be judged for staying in on Friday night. Even though Brown students like to go out, no one will judge you if you want to catch up on homework or sleep on a Friday night.
11. You see Brown EMS outside of your dorm multiple times every weekend night. Sometimes students have a little too much fun.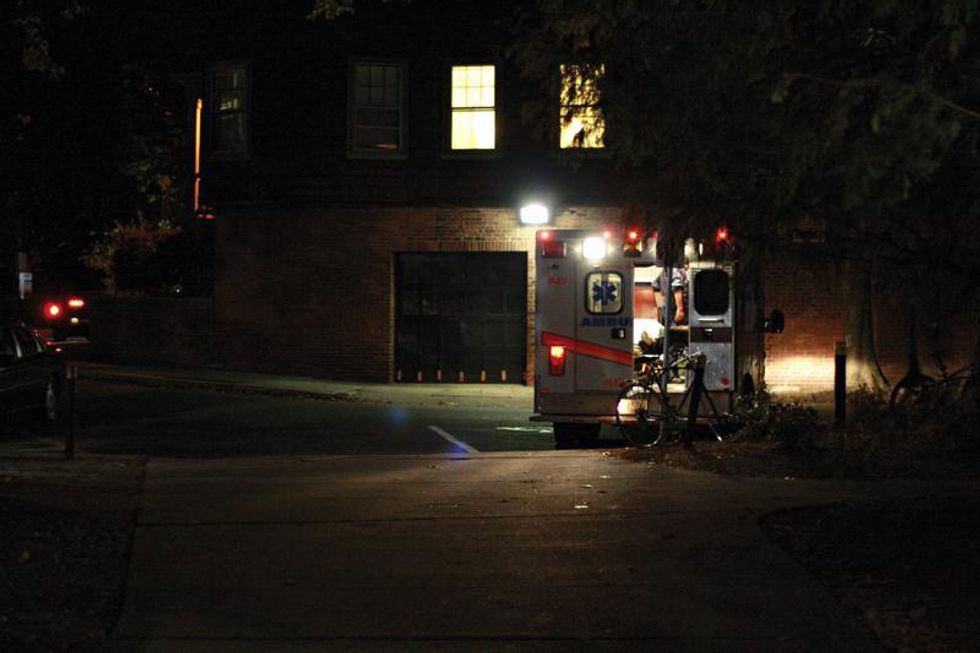 12. Your nose has gotten used to the smell of weed. Yep, the rumors about many people at Brown smoking pot a lot are true to some extent. Still, this by no means dominates social life here.

13. You are superstitious. Brown Students have certain superstitions, relating to the Van Wickle Gates and the Pembroke Seal. The Van Wickle Gates are on the side of campus closest to Downtown Providence. All Brown students walk through them night before their first day of classes during their first year at Brown and walk out through the gates into the real world on graduation day. However, if students walk through the gates during a time besides graduation or convocation, according to superstition, they will be cursed. On the other side of campus, there is a seal on a certain set of steps that superstition says if stepped on will lead to girls getting pregnant and guys not graduating.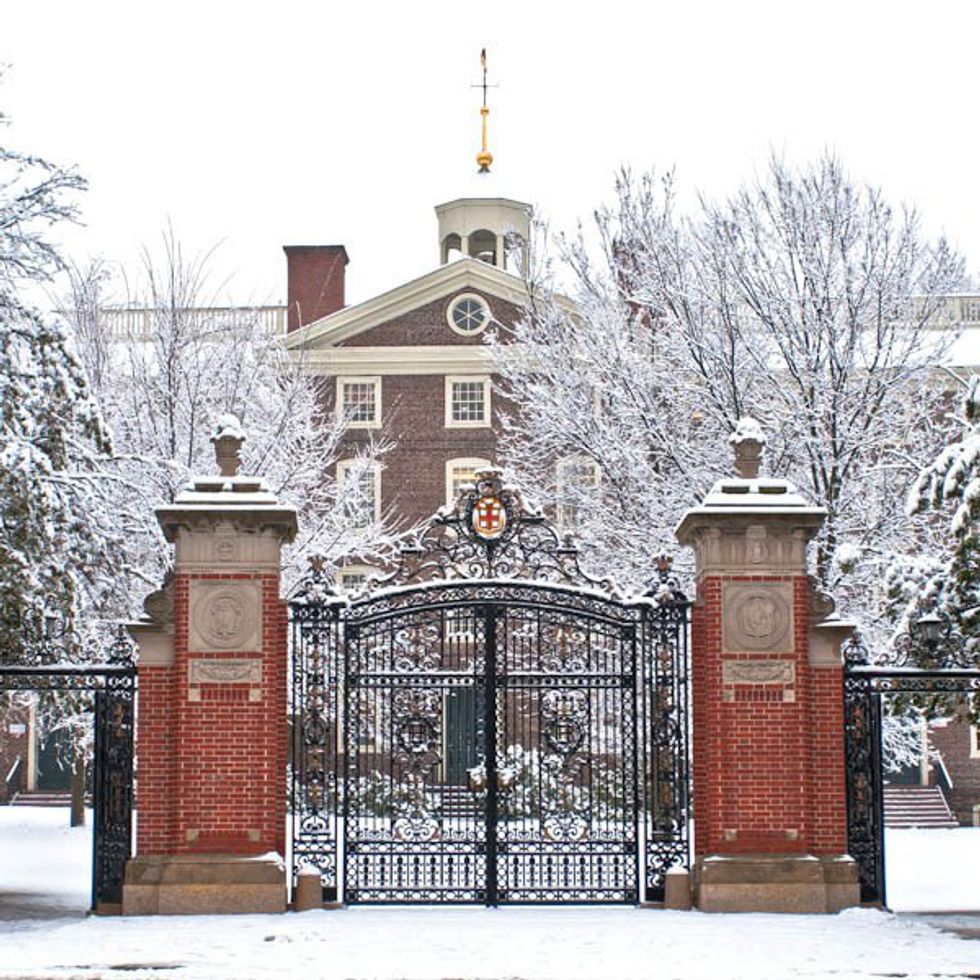 14. You are politically involved. Many Brown students are devoted to activism and commit themselves to the causes they are most passionate about, including politics. Campus exploded with protests following election results this year.

15. You walk across campus every day and realize you have the privilege of attending the best university (I guess I'm a little biased) out there. Every single day, I realize just how amazing Brown is. I am forever grateful for the opportunity that I have been given to come here and I plan to make the most of my four years on College Hill.