I might have recently finished my freshman year of college, but this week, I'd like to remember not just my high school days, but my middle school glory days. I grew up in a relatively low-income city and spent 13 years in a school district that somehow didn't fund the arts or sciences. Fundraising wasn't optional - regardless of whether it was for a music competition, a science club or even a sports team - it was mandatory. It was the only way any on-campus group could hope to stay together, or even for some classes to continue teaching with hands-on lessons.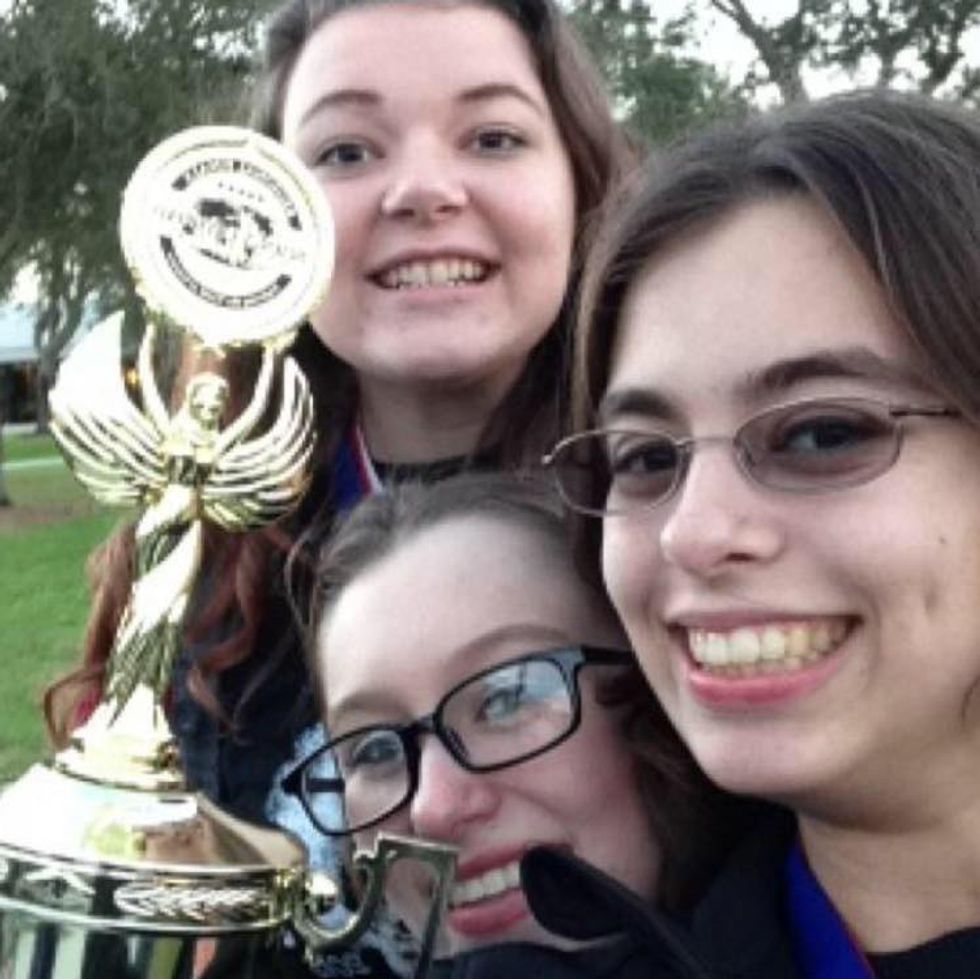 With an educational background full of of budget cuts, sacrifices and compromises, it still takes me by surprise when my college not only offers an outstanding education, but can also fund extracurriculars and activities purely for fun. Middle school feels like a lifetime ago, and I have undeniably grown up since then. But what might be a little less obvious, at least until recently, is that my alma mater has grown up, too.
I was on the original Science Olympiad team at Galaxy Middle School. I was the nerdy sixth grader the science teachers targeted for the team before it had even been created. And from the very first year - where our rookie coaches didn't know any more about Science Olympiad than the students did - we set our goals high. Not regionals high. Not states high. Nationals high, complete with a concrete reward for reaching our goal: a sofa. The team was a family, so why not make the classroom feel a little more like home?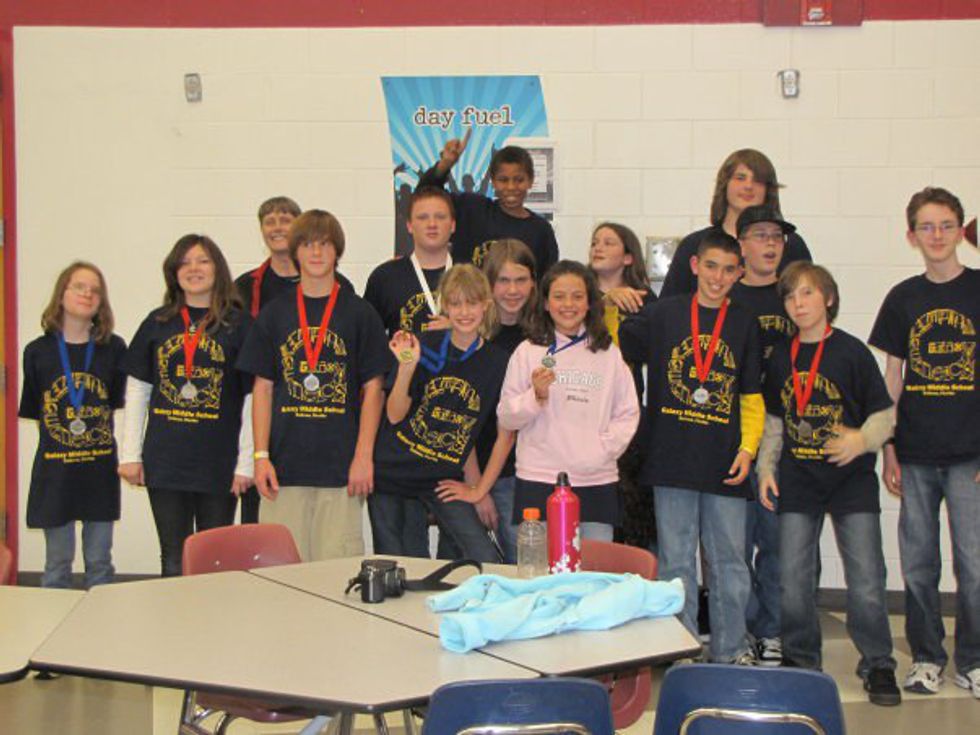 And of course, we didn't meet our goal. Not the first year. Not the second year. Not even the third year. But we had a goal, and we moved closer to it each year. Sure enough, we reached our goal and made it to the national tournament. Seventh time's the charm, right? And the team is getting the couch you promised us, right? I know that was seven years ago and everyone you made the promise to has graduated high school by now, but a promise is a promise.
The school's Science Olympiad team has grown from 15 nervous children to over 60 confident and brilliant young minds. Today, I'd like to publicly thank the teachers and staff that have spent seven years creating this family. I am so so so proud of my middle school and all that they've done. It isn't easy to go from a fledgling team to a nationally ranked team, but they've done it, despite all the pressure they've faced.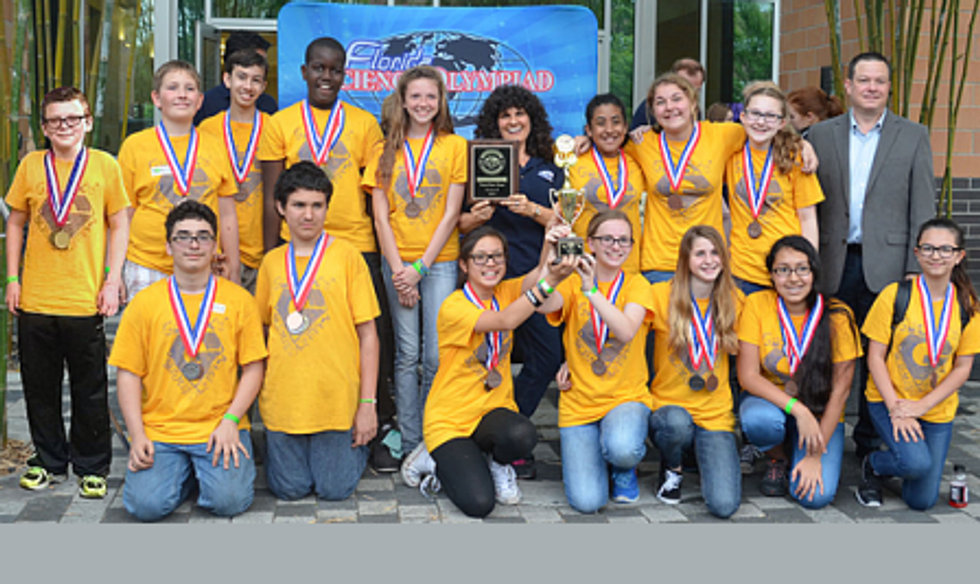 This past weekend, Galaxy Middle got their well-deserved 2 minutes and 42 seconds of fame (watch the awards ceremony here, and see the spirit awards presented at 2:44:00). They won the Science Olympiad National Tournament Spirit Award, and I could not think of any higher praise for a group that's pushed themselves to the limit, and are finally getting some serious recognition after a lifetime of hearing the word "no."
At the end of the day, the medals and trophies don't matter (but who doesn't like shiny things?). These kids have a passion for science, education and experimentation, and that can't be taught in the same way knowledge can. These kids learned from the very best role models and the most dedicated teachers.
And from where I stand - at a school where private school, preparatory academies and boarding school were the norm for many of my classmates - I've struggled to embrace my public school background. But this year, Galaxy Middle School has made me proud, and I am eternally grateful to the teachers, coaches and families in Volusia County that continue to support creativity and the pursuit of knowledge. I'll let the parents and coaches have the title of "number one fan," but I think I'm a close second.