When Kobe Bryant retired from basketball at the end of last season, all I could do was watch as so many of my friends mourned the departure of their childhood idol. I was relieved that I wasn't the one mourning, but knew that my time would come soon. I just didn't think it would come this soon.
"Kevin Garnett announces retirement after 21 seasons." When this notification popped up on my phone two Fridays ago, I was in shock. At first, I thought it was a joke. Several articles later, I finally had to accept that the man who made basketball fun for me was no longer playing.
Garnett's impact on the game was great. An illustrious prospect out of high school, Garnett opted to skip college and declare for the 1995 NBA Draft. He was selected fifth overall by the Minnesota Timberwolves, making him the first player drafted out of high school in nearly 20 years. In the 21 following seasons, "The Big Ticket" established himself as one of the most dominant forces in all of basketball. He won the NBA Most Valuable Player Award in 2004 while with the Timberwolves, and achieved his lifelong dream of becoming an NBA champion when he won it all with the Boston Celtics in 2008. Garnett completes his career, which also included a short stint with the Brooklyn Nets, among the NBA's all-time leaders in field goals made, rebounds, steals and blocked shots.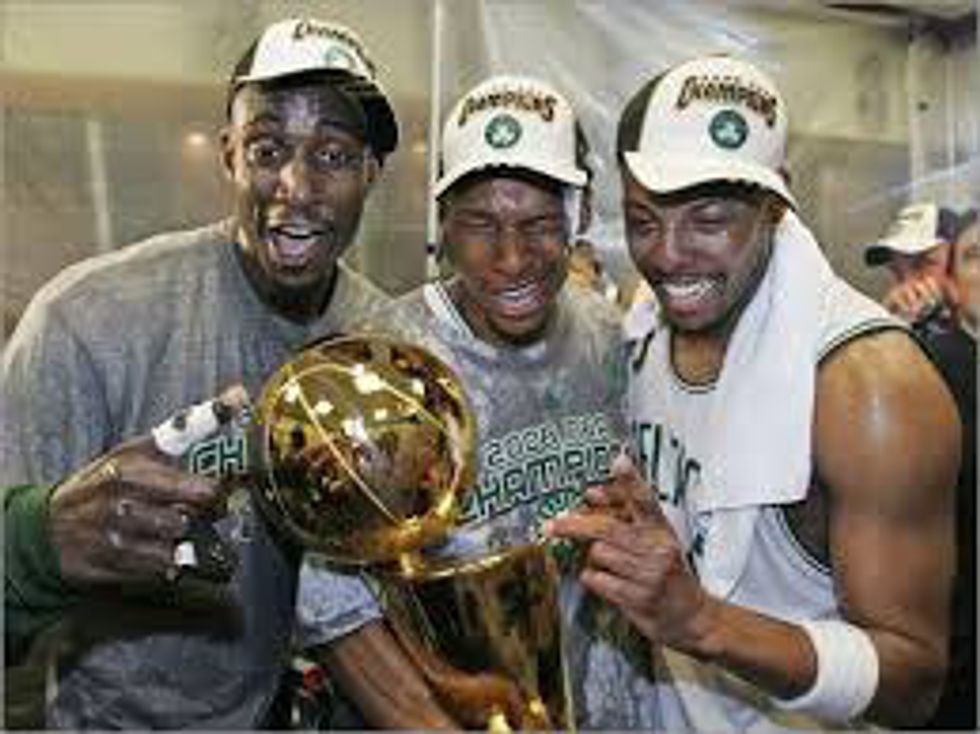 Ask anyone who knew Kevin Garnett the basketball player and they will tell you that there was so much more to him than his accolades. Garnett was a tremendous leader who brought a passion and energy to the game that few had ever seen. This made him the perfect role model for eight year-old me, a lanky kid who was not very skilled and only first starting to get a feel for the game.
What I marveled most about Garnett was that he played every game like it was his last. Even if he wasn't making shots, he made his presence felt by soaring for every rebound and diving for every loose ball. If not for Garnett and his ferocious style of play, I don't know that I would have been able to play high school basketball. He convinced me to mold myself into a player who focused on winning and did whatever it took to help his team win, qualities that proved helpful as I played against some of New York City's best.
Garnett also taught me to enjoy the game and have fun playing. The ultimate trash talker, Garnett relished every opportunity to get in the opposition's head. At the beginning of games, Garnett would bash his skull against the base of the hoop and yell at himself. During games, he would hype up his teammates and throw jabs at his opponents. All of it was one big mind game, a game within a game you could say. It was Garnett's way of having fun, and he had a lot of fun over the years. I was not nearly as vocal a player, but Garnett's enthusiasm still serves as a constant reminder that basketball is just a game and something that should be enjoyed every time it is played.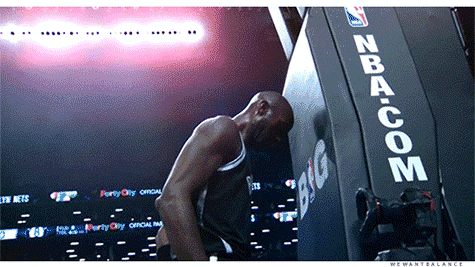 Now that Garnett has hung up his jersey for good, who is a boy to look to for inspiration? My playing days are long gone, but my love and passion for the game will never die. As someone who aspires to work in basketball long term, I am always looking for players to learn from. Thankfully, Garnett made sure his legacy would continue by rejoining the Timberwolves at the tail end of his career and mentoring then rookie Karl-Anthony Towns. Towns is this generation's Garnett, and I am excited to watch him grow as a player and a person.
So what's next for KG? He has expressed interest in both coaching and owning a team, so it looks like he is keeping his options open. No matter what he does, I am sure he will find new ways to leave his mark on the game.
For now, all I can say is thank you. Thank you, Kevin Garnett, for all the memories good and bad. Thank you for staying true to yourself, your teams, and your fans. And thank you for being such an inspiration and showing a kid how to carry himself both on and off the court.