Retired baseballer Jose Canseco's Twitter account is a goldmine, overlooked by many but home to dozens upon dozens of bewildering and hilarious dispatches from his enigmatic psyche. Among his favorite topics are the "sandsquatch," his ex-wife, and the various beings of the supernatural. I compiled a number of my favorite tweets.
1-2.



3-5.




6.


7.


8.
I don't even know what the fuck is going on here.


9.


10. In which Jose patronizes Jack Nicholson


11-16. In which Jose patronizes Elon Musk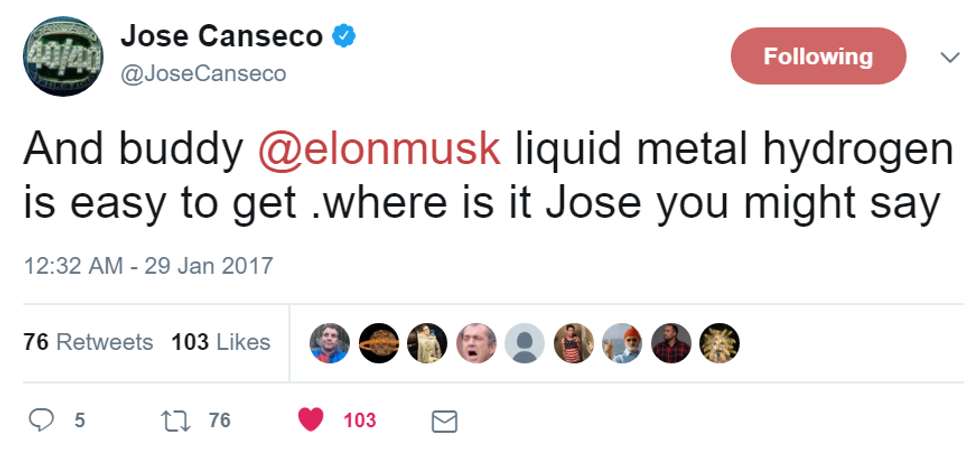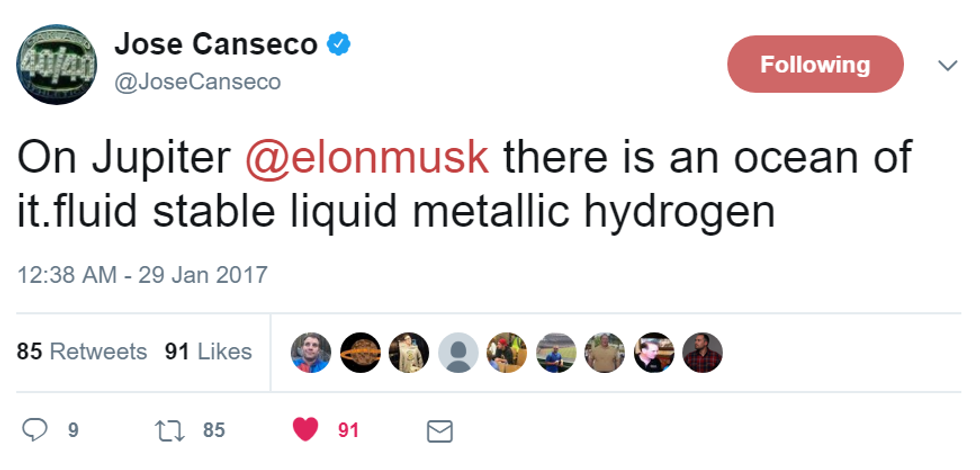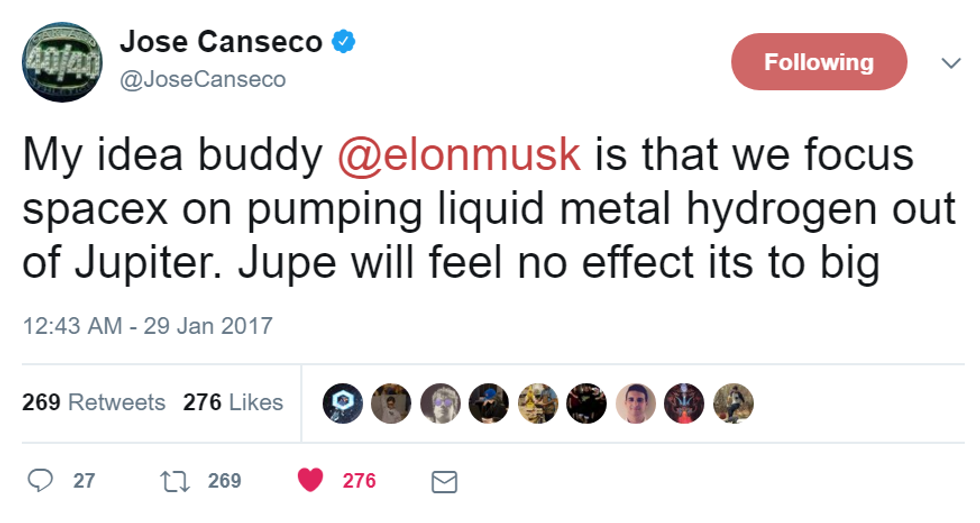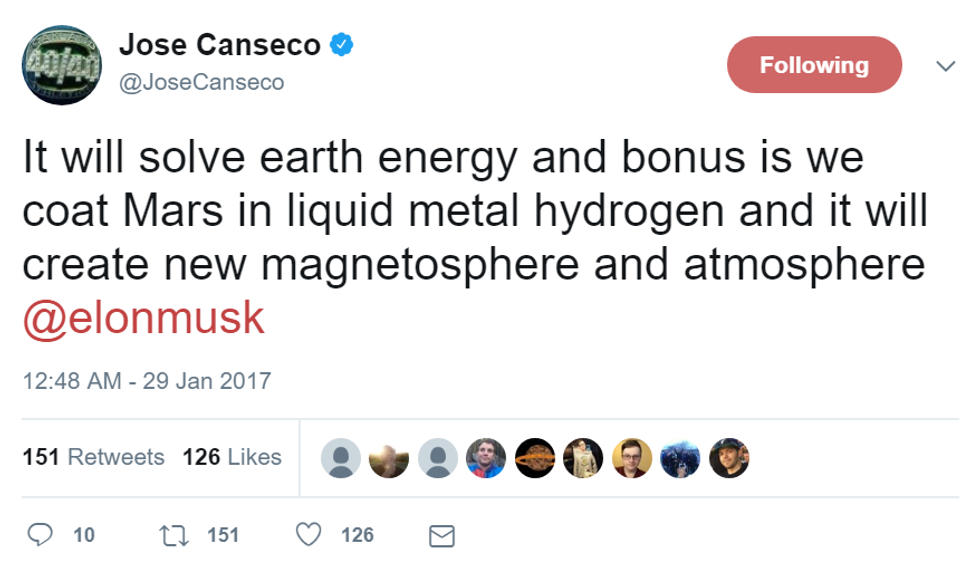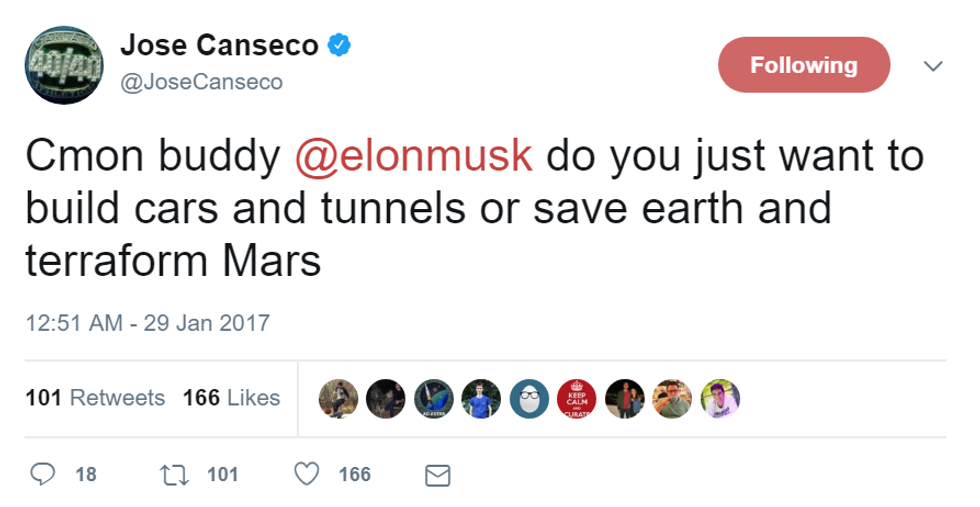 17.


18. In which Jose channels Dril




19.


20.
21.


22.



23.


24-26.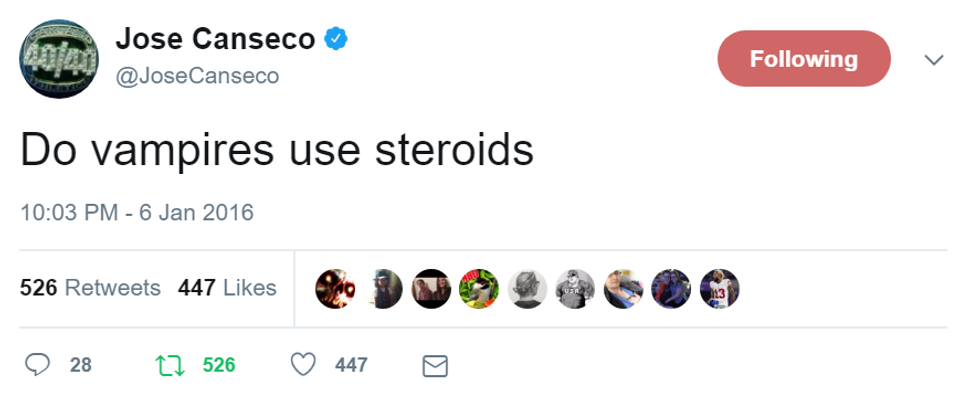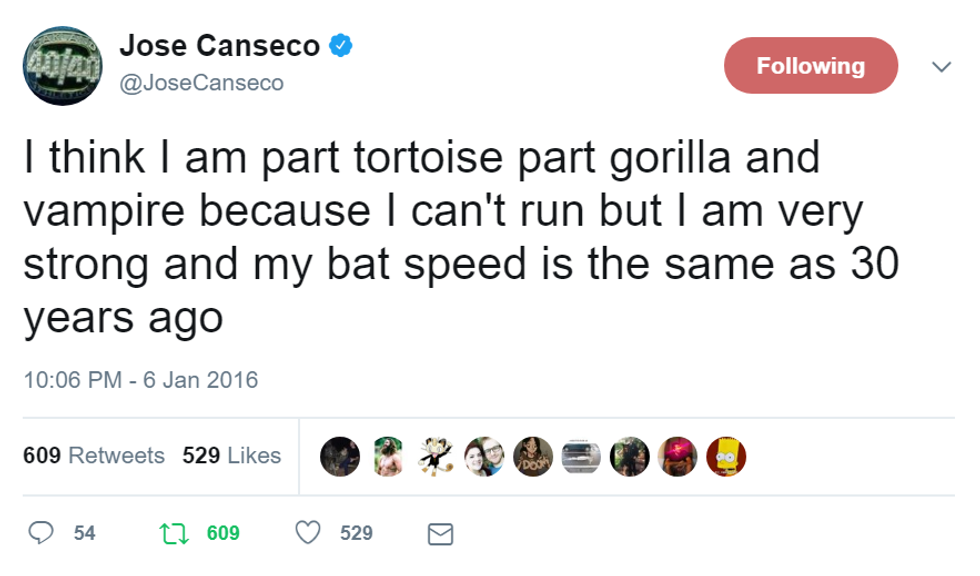 These last three are my personal favorites.


27-29.