INSIDE THE MIND OF AN INTROVERT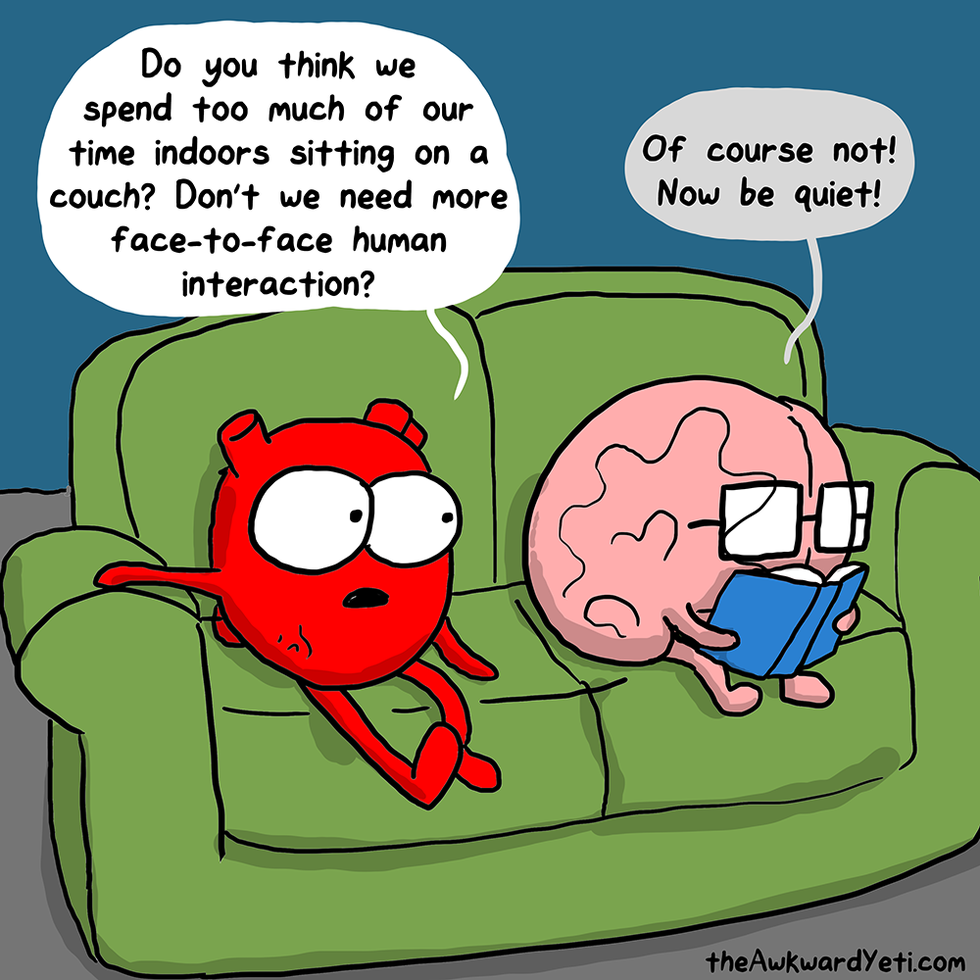 I suppose when people hear the word introvert they automatically think shy, quiet, a pushover, or non-social. I know because those are the first things I used to think of when I thought of the word.
See, always seeing it in horoscopes, or online quizzes should not have made it official for me, but seeing those things when I was younger did. More often than not my descriptions would claim I was less likely to speak out, and less social than others. When I would get my result, and I would automatically be like "yeah, that's me." And then the small rush of embarrassment would run through me and I would want to deny it, because no one wants to be considered that.
And I think it stems back to how as a society, we praise extroverts. We make them model citizens of what we expect ideal people should be, both in media and real world. In movies and tv shows, we envy the ease with which the protagonists make long-term friendships with random strangers that eventually take them through endless explorations and adventures of the world or city. In schools, more extroverted individuals are given credit for talking out loud in class, and gaining the attention of the instructors because of their willingness to speak out their opinions. They seem brave and intelligent, and everyone wants to be friends with them. Who wouldn't want to be them?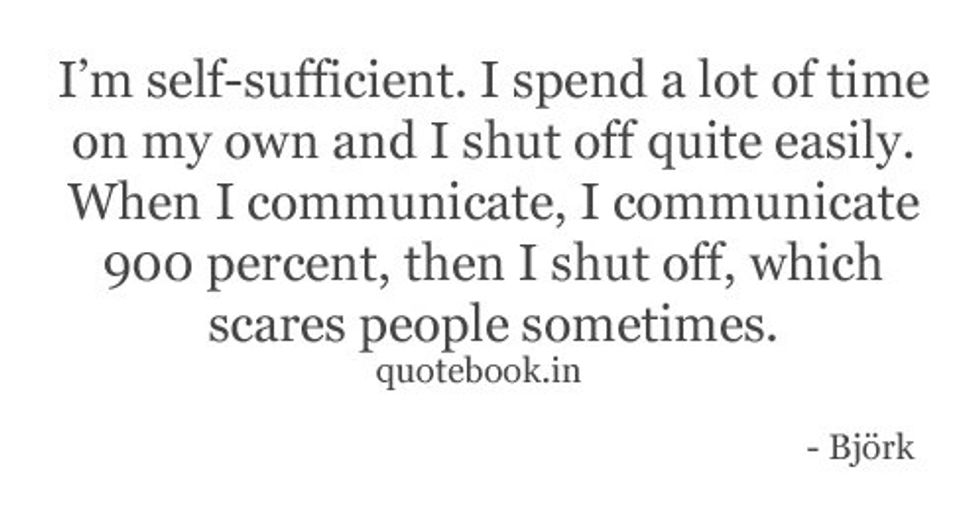 But, introverts can be just as model worthy, just less of a show. In my case, it was not until I took a personality test for career choices at my university the beginning of my freshman year, that I felt a breakthrough in my insecurity for my introverted personality. The person reviewing it told me that introversion does not equate to shyness, and quietness, and for some reason that is when it clicked for me. I love talking but when it's about something I like, and with someone I like. I am not eager to voice things out loud in class, but that does not mean that I do not have the answers. Time after time, I would watch others repeat the same answer I had in my head, but out loud. Even through elementary school my reports would constantly be versions of "she does her work very well, but she doesn't talk much in class." I always remember how bothersome that would be, because I always felt that my efforts were never enough, and even though I had the top grades, I needed to be as loud as the others to be recognized as a good student. But as time passed, I realized that being an introvert did not make you any better or worse than an extrovert, and I came to realize that it's up to an individual to decide who they want to be, not what a quiz or a teacher tells them is best.
The major difference I would say between introverts and extroverts, would be that we gain our energy in different manners and with certain people. While a night out at a party with others may seem fun and enjoyable, the mere thought of hours of interaction with strangers and people I am not really close to mentally drains me. It is when I am around people that I have built genuine, strong ties with that I find myself less drained and more energized. I may seem quiet, but I am attentive and always analyzing situations and people. I get bored being by myself for too long, and do not necessarily enjoy long hours of silence and solitude. I like enjoying the world as much as any other person would. I also have a voice for getting what I want when I know it's right. And out of all those things I realized that day, I think the last point was the strongest epiphany for me.
It's important to not let the expectations of others bring you down, or make you change drastically to fit their needs. Words like shy or quiet should not have the negative connotation people give them, if you choose not to think of it as negative as well. The key to getting over things like that is to become comfortable with who you are, and reminding ourselves that what others may deem weaknesses, we simply must view them as our strengths.