Lebron James just helped end the 52-year championship drought in Cleveland by defeating a historically good Golden State Warriors club. He averaged 29.7 points, 8.9 assists, 11.3 rebounds, 2.3 blocks and 2.6 steals per game in the Finals, the first player ever to lead both teams in all those categories in a playoff series. These statistics, along with his three championships and four MVP awards, have Lebron in the conversation for the greatest NBA player of all time.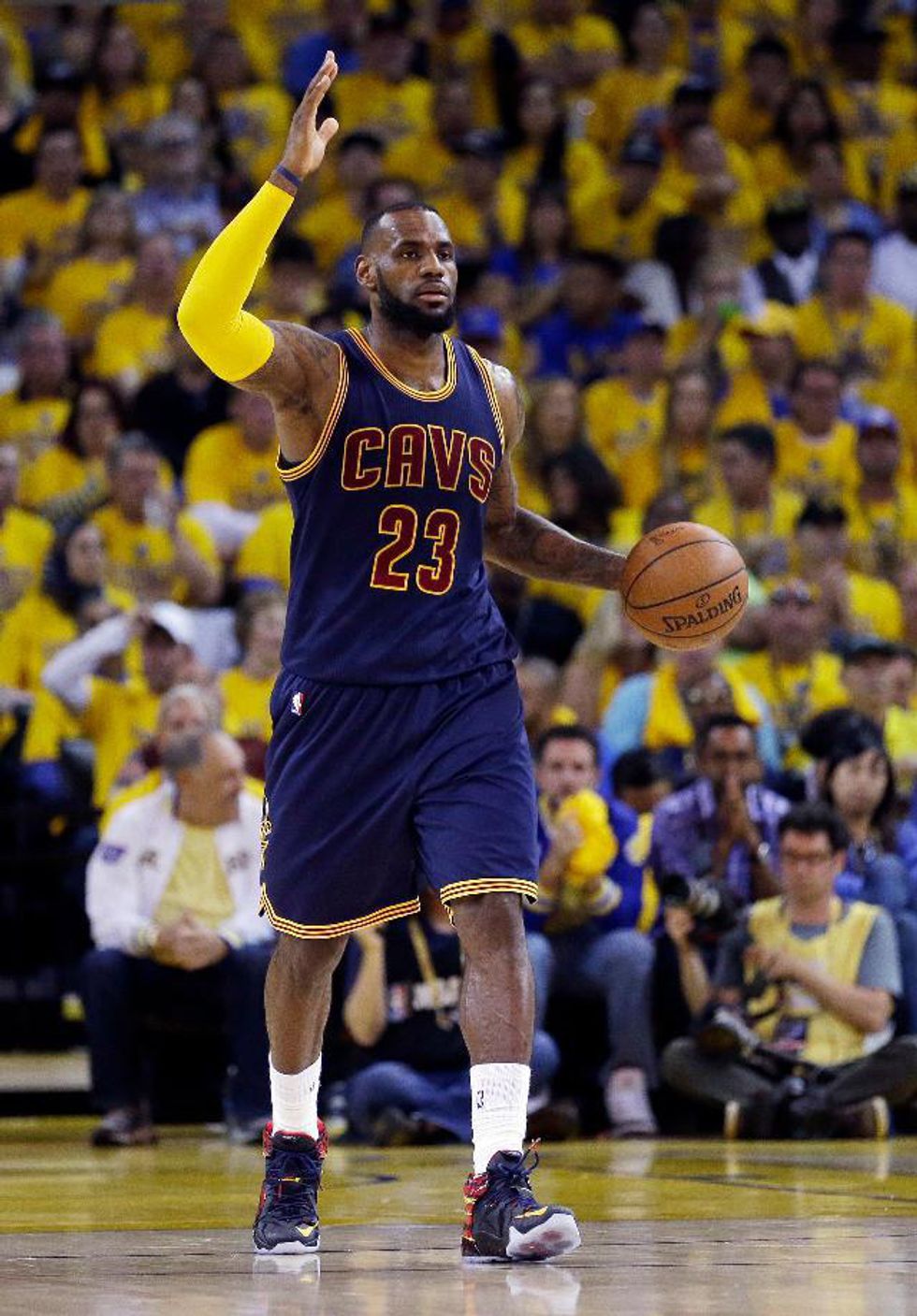 However, none of these numbers on the court compare to one off the court: 26.7 percent.
That is the poverty rate of Akron, Ohio, almost twice the national percentage according to the United States Census Bureau. Lebron was a part of that statistic growing up. Born to a 16-year-old mother, Lebron eventually had to move in with his coach as his mother could not find a stable housing situation for the two of them; the years before, they moved from neighborhood to neighborhood, crashing with friends and family in some of the shadiest areas of Akron. He was a part of a group that doesn't make it out of the inner city and often doesn't make it at all, born to a single mother in crippling poverty.
The only thing life ever gave Lebron was his height. Everything else, he had to work for, putting on pounds of muscle and perfecting his game all while avoiding the cold lure of the streets. Lebron's play was so exceptional during his years at St. Vincent–St. Mary High School that ESPN started airing his high school games and his school had to move his games to a larger arena to fit the fanfare created by the media attention. He declared for the draft as soon as he could and was drafted by the Cleveland Cavaliers, a team that played less than 40 miles from his home. The rest is history as Lebron was deemed, The Chosen One, and after controversially taking his talents to South Beach, delivered a championship to a city that badly needed one.
Lebron is a champion, a millionaire and a businessman, on top of the world right now and possibly is the face of American sports. The most important thing about his career, though, is his role as a philanthropist.
James has given back to his community by donating to charities such as the Boys & Girls Club of America, Children's Defense Fund, and ONEXONE. He is also a huge contributor to the NBA Cares initiative. Not one to forget where he comes from, Lebron and his foundation have promised around 1,000 inner-city children full rides to the University of Akron if they stick with his free mentoring program. Further, he has used his massive platform to combat social issues like Donald Sterling's racist comments in 2014, the War in Darfur and the controversial deaths of Trayvon Martin and Eric Garner. Regardless of how one feels about these issues, it is admirable that an athlete would take a stance when it is much easier (and less controversial) to simply ignore such polarizing issues.
On the court, James' humility shows. Lebron is an all-around player, rendering opposing teams useless when he is at his best as he can pass the ball as well as he can shoot it. Though he often plays a huge role in his team's wins, he never takes on too much credit. During post-game new conferences, James always gives credit to his teammates and coaching staff, never taking for granted the spotlight that is always on him and his actions.
Before the confetti started to fall in Cleveland (and when it was not that evident that the Cavaliers would have reason to celebrate as they were down 3-1), Lebron answered a question about how he and his coach had quickly become close friends and why both were simply excited to have the chance to compete at a high level:
"Being from a single-parent household, being from an inner-city community, being a statistic that you weren't supposed to make it out and there's no way you're going to make it out ... You're going to be another one of those African-American kids, and we both made it out from tough situations growing up, and people just saying there's no way you can do it."

Lebron's reach goes well beyond basketball and, though he has played several different roles on the court (hero, villain, G.O.A.T and goat), it is those roles off the court that I respect the most: philanthropist, leader and role model.
Though I am not an athletic prodigy, I look to Lebron James' life for inspiration. His work ethic and humility are virtues we can all look to, no matter what goals we have set for ourselves. Those that are in the same situation growing up as he, can look to Lebron and see that there is a way out of the statistic if one sets his or her mind to it.
Lebron has silenced critics and doubters without developing too large of an ego to give back to his community, and it is that which makes Lebron James a true champion.