Every two years, the summer and winter Olympic games spark our souls with excitement, pride and the feeling that we are utterly inadequate compared to these athletes. Somewhat ironically, the symptoms of Olympic Fever are yelling/cheering at television screens, wearing your 4th of July outfits again to be #patriotic and, opposite to every one of the athletes there, sitting on our behinds for countless hours. That's why I put together how we can work out like Olympians, but without needing all the talent and dedication.
Swimming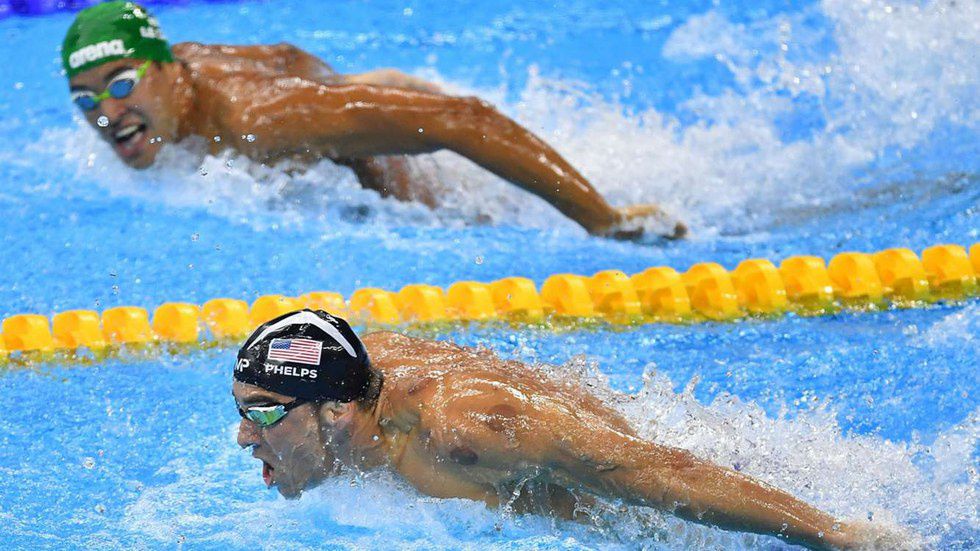 It's clear that none of us can compare to Phelps or Ledecky when it comes to swimming, but why not humor yourself this summer and get out of the kiddy pool (which is really an excuse to stay cool while tanning) and jump into the lap lanes? Not only is swimming an amazing cardio exercise, but is also considered a low-impact sport, meaning you can utilize swimming to contrast HIIT workouts or running, according to Health magazine.
So how do you swim like an Olympian? First, unless you are already a swimmer, acknowledge you'll be pretty rough at first. Set realistic goals of 1 or 2 laps without stopping and without looking like a flapping fish caught on a hook. Then, work on increasing speed or length without losing your stroke. It also helps to learn the rules of the water, such as #stayinginyourlane, something even the Olympians haven't mastered (cough le Clos cough). Make sure you stay on the right side of the lane and come back on the other so there's no run ins with other swimmers. For more tips from Health, click here.
Soccer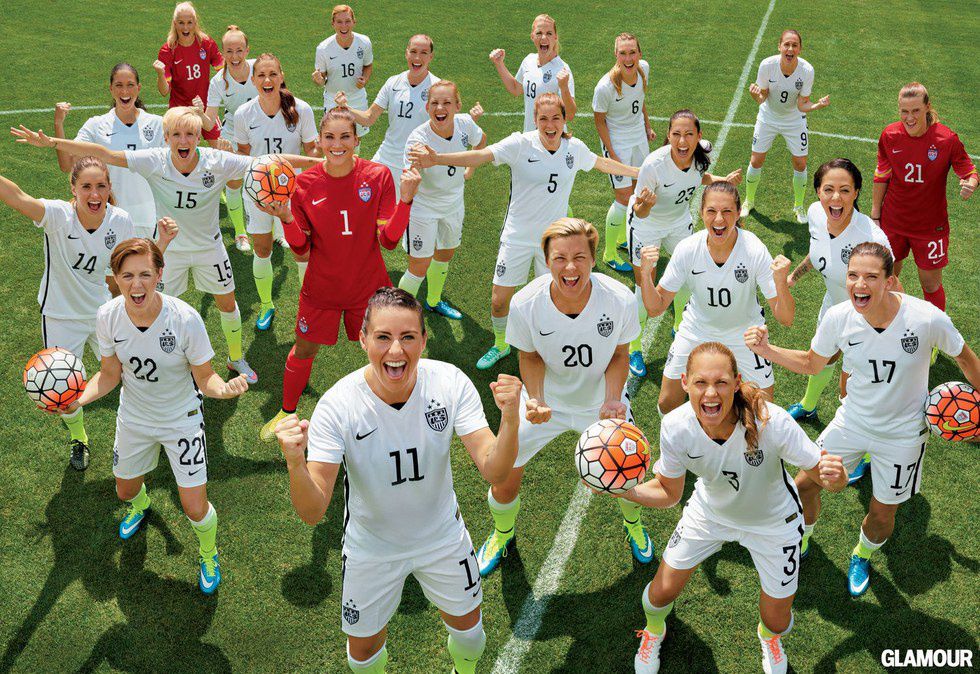 Seeing as the U.S. still hasn't caught on to the Most. Popular. Sport. In. the. World. Yet, take this time where people are finally watching Men's and Women's soccer to brush up on your futbol skills. Head out to an open grass field and start kicking the ball around, just don't run into little kids' practices while doing it. If you need some soccer motivation, here's what Ali Krieger of the U.S. Women's National Team competing in Rio had to say, "You have to put yourself in uncomfortable situations—not just as a player but as a person. Take risks and don't be afraid to fail. That's where we learn to better ourselves. It's the only way to grow." So take that risk and hop onto the field, your cardio routine will thank you.
Beach Volleyball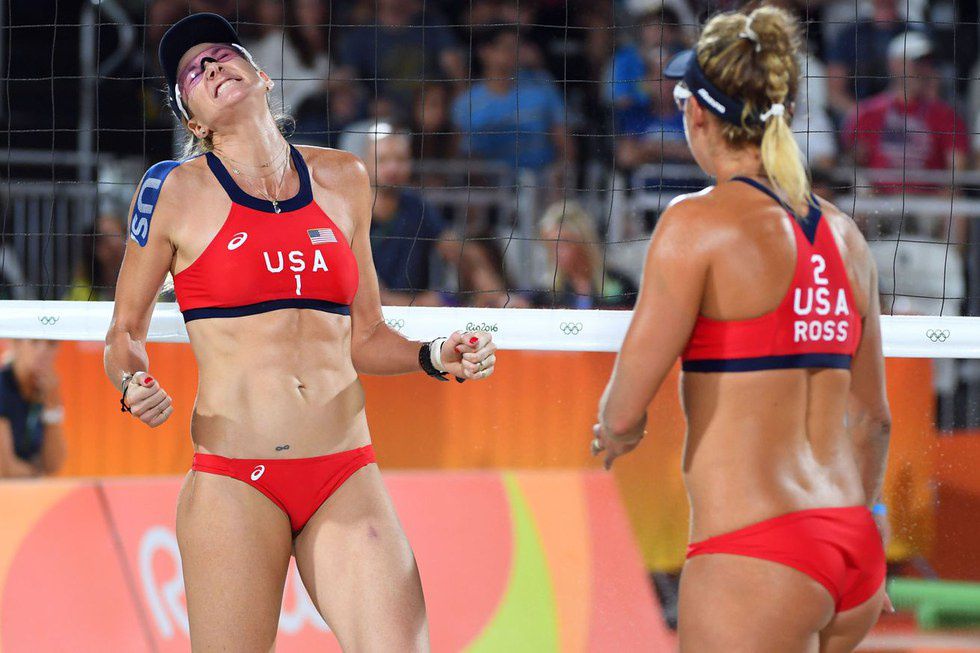 Living in the land of 10,000 lakes gives Minnesotans a great perk in getting beachy workouts based on all of the shoreline we are #blessed with. Whether it's going to an actual beach and setting up a net, or hitting up restaurants like Maynard's in Excelsior who host team beach volleyball events, there are plenty of places to act like Kerri Walsh Jennings and April Ross this summer.
Looking for an actual workout from these Olympians? According to DailyBurn.com, April Ross puts in work sand practicing 2.5 hours per day, six days a week, then she'll do a weightlifting session which lasts another 2.5 hours, four times a week. Since the rest of us are....I don't know human, DailyBurn recommends doing a 10-minute sand run and stretch, then HIIT training featuring burpees, mountain climbers, and sprints. Find the full workout here.
Track and Field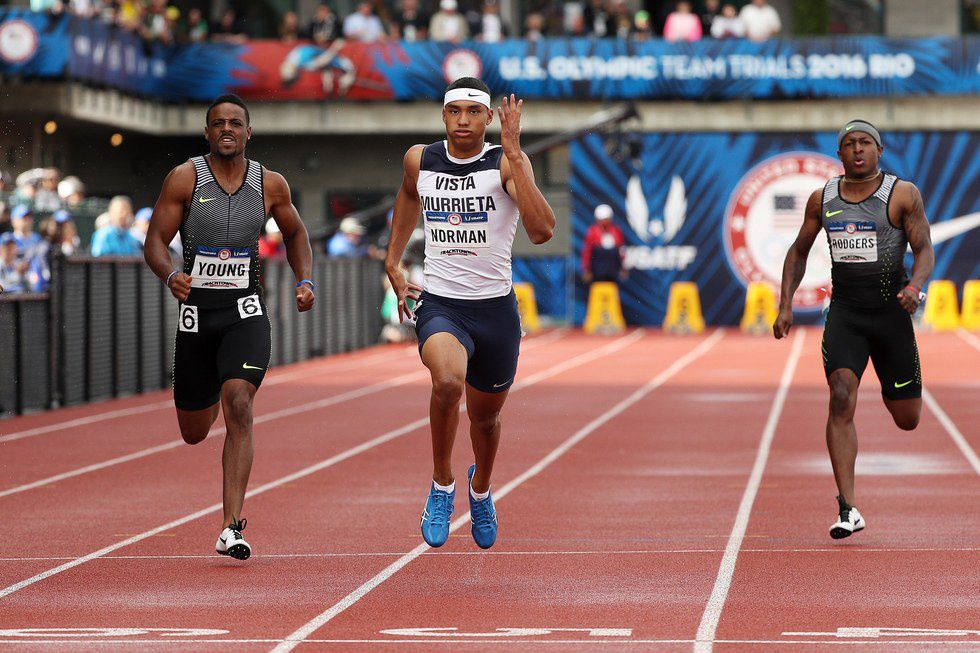 The simplest transition into workouts we normally do but definitely not the easiest is Track and Field. This cornerstone of the Olympic events boasts some of the most exciting races of the games, making us want to Usain *Bolt* into the gym. Due to the fact that not all of us can reach an actual track, take a cue from the athletes and go outside, yes, even if it's hot and humid. Marathon runner Desi Linden literally trained at 89 degree heat with 75% humidity to prepare her body for running at the Games, so the least you could do is take a few laps in the summer sun. More of an indoor runner? That's fine, just make sure to extend how long you are running as a treadmill doesn't factor in outdoor obstacles unless you program it in. See what else Olympic runners do to get to the top of their game here.
Gymnastics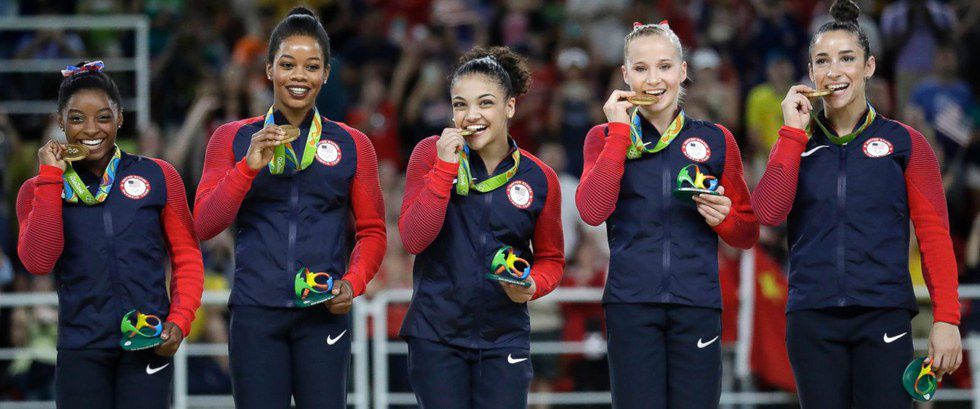 Coming from a girl who literally cant even do a cartwheel, the Final Five (aka the Women's Gymnastics team) is nothing less than jaw-dropping. Because in no world will I be able to do "The Biles," I thought, what easy workout will have me feeling like an Olympian, minus the leotard? I landed on a trip to SkyZone or really any other trampoline room place. Not only is the atmosphere focused on fun so you don't feel like you're working out, the high bounce of the trampoline will give you Biles-like height when you have no actual skill, how lovely. Not only will you feel a lot more relaxed than the Final Five, but you can have fun and get your blood pumping while doing it.
Hopefully these tips and tricks will have you feeling like an Olympian in no time. Go Team USA!