American Football is a huge part of our culture. Baseball is America's pastime. Soccer is the number one sport in the world. What about hockey?

Living in the South, fall just means football season to most people. But, if you are a hockey fan, it means the start of hockey with NHL preseason and regular season starting in October. The sport itself is underrated in the South and across the country in general. Colleges down here have football teams that bring in millions of dollars and might have a relatively new club hockey team that is lucky to have a handful of people go to a game.
Hockey is such a unique sport and should be appreciated. The sport has sprouted various ways and styles of playing. Ice hockey is the obvious one, where players skate on ice and use sticks and a puck. Skating skills are the foundation to playing ice hockey, which makes it even harder to play. However, there is also field hockey (played on grass using special hockey sticks and a ball), inline hockey (using incline skates rather than ice skates), knee hockey (using mini sticks and small ball while on your knees), street hockey (played on the road or driveway using a ball instead of a puck), air hockey (played indoors with a special puck on an air-cushion table), and so on. With so many variations following similar rules, it seems odd that hockey is not very popular across the country. In the North, it is a main sport and most children grow up playing. For example, this is a picture from the Minnesota State High School tournament. High school! Over 10,000 fans went to see high school students play, which shows how important hockey is to northern culture. Why can't southern hockey be this popular?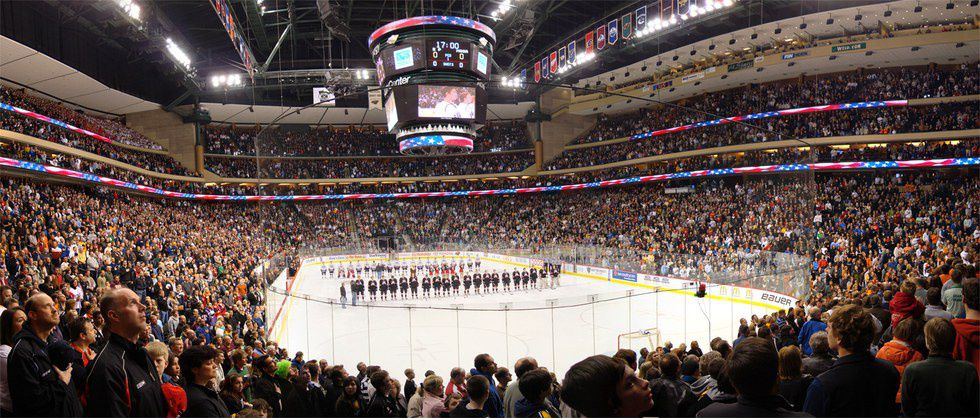 Some colleges in the south have small club hockey teams. Most people don't even know that there is a hockey team at Mississippi State. The closest ice rink to MSU is over an hour away in Tupelo, Mississippi. Over 60,000 fans come to each Mississippi State football game, while only a small fraction of that many people will come to the entire Mississippi State hockey team's season. Because southern collegiate hockey teams are club sports, they are forced to do a ton of fundraising to fund the team on their own, which makes it even harder for them. The under-appreciation of hockey leads to these collegiate teams having to market themselves and promote the sport in general in order to keep the team. It seems unfair that having a hockey team is so much harder when it's in the South. The sport is so underrated and isn't seen on the same level as more popular sports like football.
Hockey in the south lacks on the amateur level and the professional level. In the NHL, only five of the thirty teams are located in the South—the Dallas Stars, Nashville Predators, Florida Panthers, Tampa Bay Lightning, and Carolina Hurricanes. There used to be a team in Atlanta - the Thrashers (founded in 1997, but started playing in the 1999 season), but in 2011, due to lack of popularity, the team was sold to a Canadian group and became the Winnipeg Jets. That was the second attempt of Atlanta housing an NHL team; the first was the Atlanta Flames (started in 1972) who were sold and became the Calgary Flames in 1980. Looking at this map of the NHL teams, it is obvious that hockey is extremely popular in the northeastern part of America.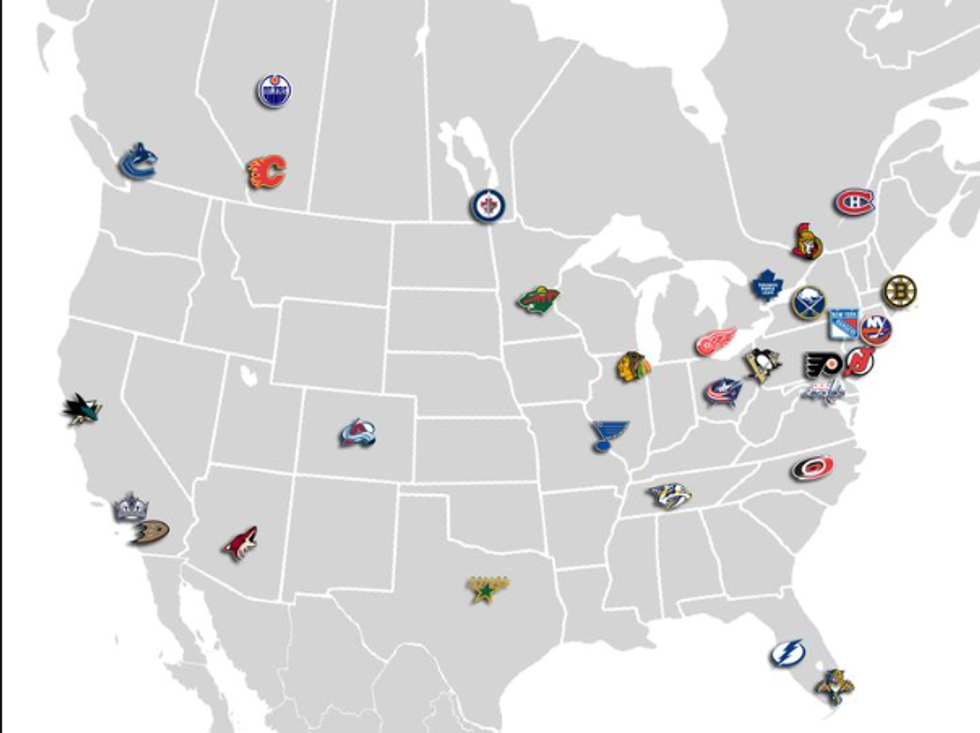 Hockey is hard to sell in this area, but these teams have successful fan bases, which means that there is potential for the sport in the South just due to passionate fans. For example, in Chicago, there is an NHL and an NFL team - Blackhawks and Bears, both are successful and popular, so why can't southern cities have that too? Unless you live in a hockey city or close to one, you don't get to experience all that is hockey. Geographic location should not prevent a sport from growing. The lack of ice hockey rinks here hinders the growth of hockey, but overall, hockey's popularity is increasing, but it has a long way to go to catch up with other sports like football and baseball.