Citizens! Its time for another historical article! Ready for an adventure?

Well this time I'll go to a few different eras and places to talk about historical people and events i'd love to see and parttake in.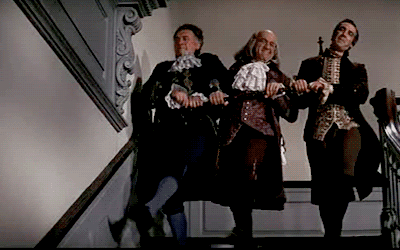 1. All the Founding Fathers
Well I'm aware Jefferson wasn't much for guests.. and John Adams and Hamilton will probably love to start a debate with me over something random. Edward Rutledge can probably carry on a good conversation. I'd love to meet my own ancestor Peter Slater who was involved in the Boston Tea Party as well. There were so many interesting personalities from the founding fathers whom we made "larger than life" but i'd love to meet them as humans, enjoy their quirks and grab a coffee.
2. Robespierre, Saint-Just, Desmoulins, and Danton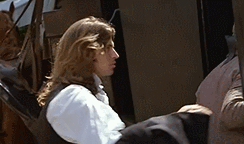 Yes, send me right into the heart of the French Revolution. This topic has been so Hollywoodized (see Misunderstandings from the Most Dramatized Revolution article of mine) and these personalities so villainized in the anglophone world. I'd love to meet up before the Reign of Terror. I really would enjoy discussing Robespierre's writings with him and seeing why he arrived at certain conclusions, i'd love to get a coffee with Saint-Just, and read some of Desmoulins' articles and share my own articles with him.
I'd probably even take a trip to Versailles and hang out with Marie Antoinette and Louis XVI for a day to get their side.. although as a phrygian cap wearing republican I'm not sure how long that would last..
3. Taduesz Kosciuszko
Cool guy from Poland who was involved in 3 different revolutions. We would talk cultures, and in 5 different languages- it would be so much fun! I'd love to hear his insights on my culture since he was in my country during Saratoga. He also woke up every morning at 4am to read the Bible, so maybe we'd have a Bible discussion?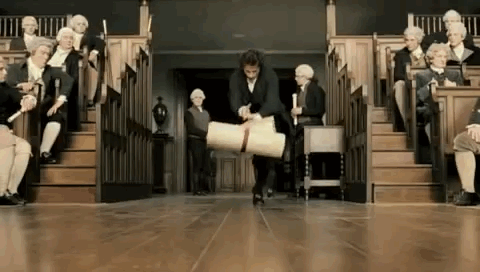 4. William Wilberforce and the Clapham Circle
I'd love to be part of their deep discussions, about human rights and ending the slave trade. I love Wilberforce's determination and would enjoy meeting his friends- Barbara, the Thorntons, Pitt, Clarkson, etc as well. He was always told he couldn't do it, but with persistance he did and made the world a better place.
5. Emilia Plater
Cool Polish noblewoman who helped lead a revolt against the Russian Empire's occupiers.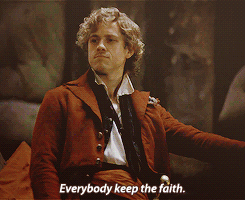 6. Charles Jeanne
my historical hero! All of his life he was an idealistic believer in liberty, and the republic. He was involved in the 1830 revolution and the 1832 rebellion. See "Why My Favorite is a Little Known French Revolutionary" for more information. He had deep convictions, and alot of passion and energy. I'd love to talk with him, get coffee and find out more about the June Rebellion since its not often talked about except in Les Miserables.
7. Jean Moulin

uniting socialists, communists, libertarians, conservatives, republicans and everybody else against the Nazis. Can't be that hard right?? Seriously, i'd love to find out more about the French Resistance negotiations.
8. Lech Wałęsa
Well actually I have talked with him! Emailed him that is. Really cool modern historical figure. Led the largest peaceful protest movement in history, and is the main reason for the fall of the Soviet Union. He is an interesting character, and I loved reading his autobiographies. He actually is one of the reasons I learned Polish, and is one of the inspirations for the character Lech Wałzyński from The Insurrectionists.
---
Do you have any historical or famous people who are your main inspirations? would you want to meet them?