Struggling to recover after finals? Dealing with shitty stuff in your life right now? Just wanting to feel a bit of happiness in your exhausted existentially despondent soul?
We all know dopamine is a neurotransmitter that helps us feel good. We all know what boosts dopamine: exercise, eat well, get human touch, etc. But what if you don't have the time to go for that one-hour run, the ability to cuddle or make love to a significant other, or the desire to bake a delicious meal?
Fear not, there are significantly easier ways to experience pleasure on even your saddest days—all in five minutes or less.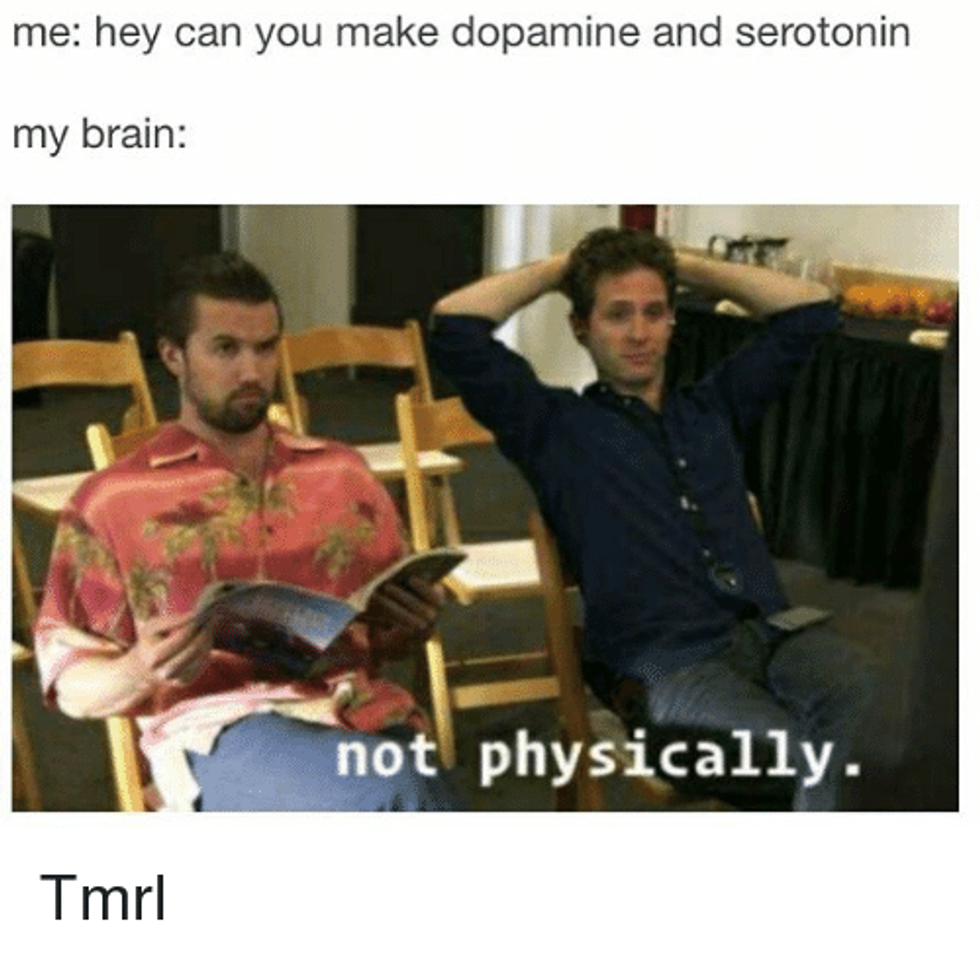 Even in our most overwhelmed, busiest states, we all can carve out five minutes. When things are falling apart around you, try spending those five minutes on something that will give you a quick boost and help you power through.