In the two years I have been at JMU, their range of gluten-free options has increased exponentially. However, there are still some problems.
There are two categories of gluten-free foods. Foods that are naturally gluten-free, such as fruits and vegetables, and things that are made gluten-free, such as gluten-free bread. JMU has grown a lot in the last two years, supplying more of the made gluten-free options. There are still some kinks in the system.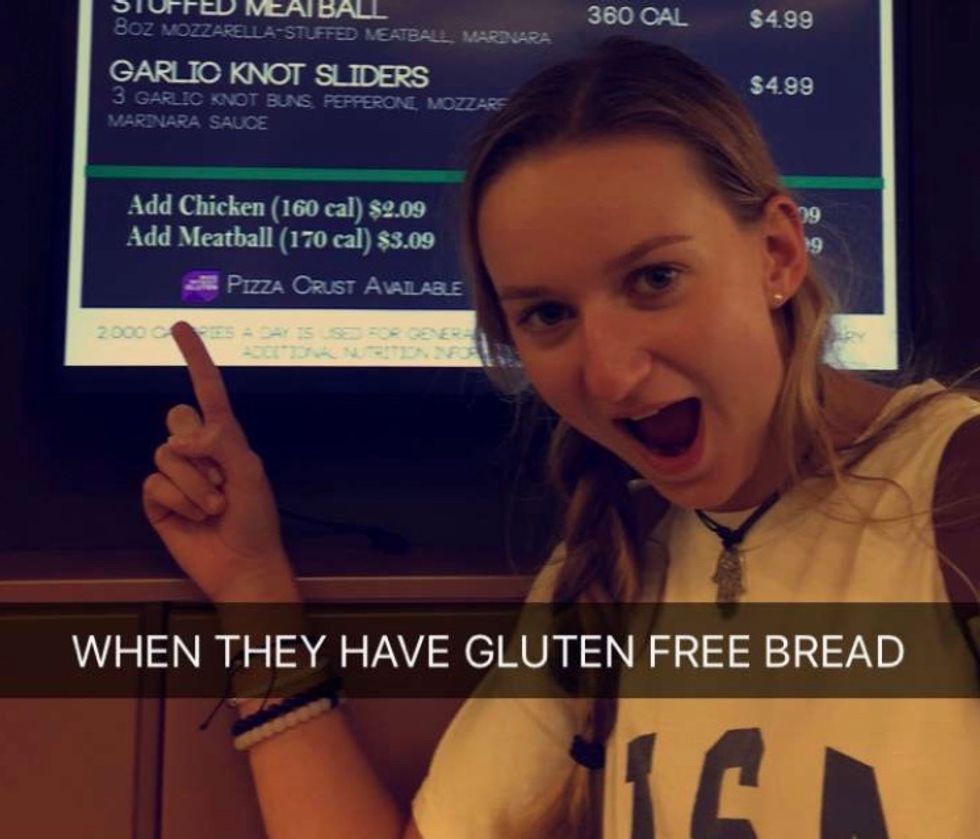 Finding out Bistro has Gluten-Free Pizza available Callie Wixon
The Worry-Free Zone at D-Hall is a great resource. There is a complete gluten-free, peanut-free range of options. However, in order to gain access to this room, I had to email Food Services, create an appointment in my already busy class and work schedule to receive a tour of D-Hall, and prove with a doctor's note that I cannot have gluten. The appointment took around a week to make, so for the first 2 weeks of the fall semester, my options on main campus were extremely limited. Lastly, while this might seem obvious, this resource is only available on main campus. There were plenty of weekends I swiped into E-Hall due to proximity and was unable to eat anything but a banana for breakfast or had to re-punch for food at Festival.
For someone whose Maps App put her most visited location as the area between HBS, SSC, and Miller Hall, I eat most of my meals at Bistro. On days I worked a 6-hour shift, my boss was kind enough to let me have a small lunch break where I would run to Bistro for lunch and bring it back. The problem I encountered most often was that gluten-free foods are not as readily available. Pasta can take around 20-30 minutes to make. Sometimes my friends will have just finished eating their food when my buzzer starts going off. The second most common problem is an accidental non-gluten-free slip-up. One time my friend was kind enough to offer to punch for gluten-free pizza and deliver it to me. The receipt proved she asked for gluten-free pizza and, not being gluten-free herself, she did not know what a gluten-free pizza would look life. The pizza was accidentally vegan and I was unable to eat that night. Mistakes happen understandably. Allergy-related mistakes, however, are serious and those working at food stations need to be careful.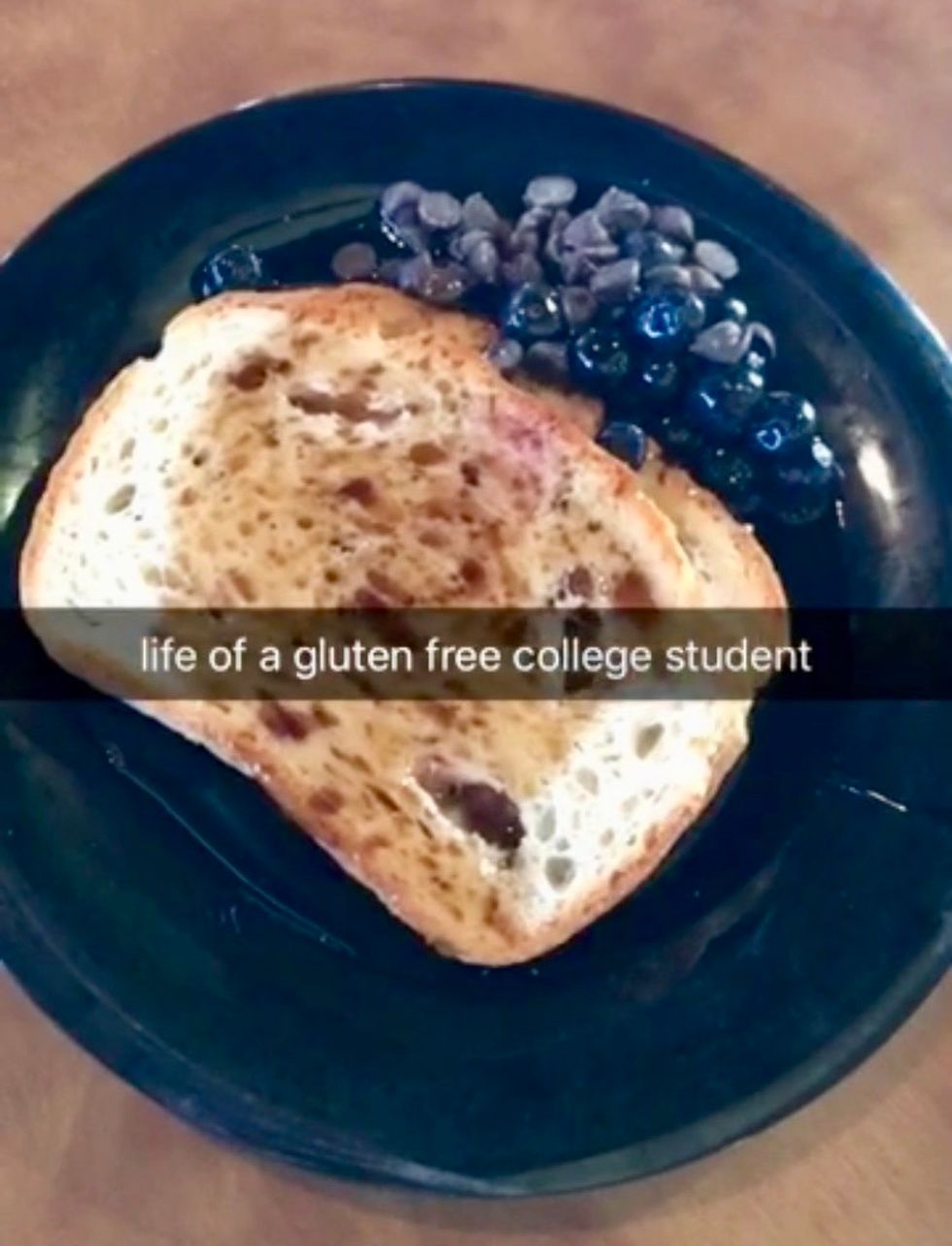 Breakfast one morning in E-Hall - I took a slice of gluten-free bread and covered it in syrup for makeshift waffles.Callie Wixon
I have been gluten-free long enough that I know how to support my own meals. I know what are reliable options and what is not, and that I always need to keep food on me because my meal is not guaranteed. JMU has improved greatly in the 2 years I have been taking undergrad classes. I am extremely grateful to go to a university that is willing to hear my comments and make eating on campus available to me, but there is always room for improvement.