Nashville is a great place packed full of lots of really cool smaller great places that all offer their own unique take on the city. If you're like me, though, and have a hard time ~planning ahead~, then this list is exactly what you need. I went around and got lost and tried all the coolest hidden gems in Nashville so you don't have to. Here are some of my faves.
1. Milk & Honey Nashville
Located in the Gulch, Milk & Honey is the coffee shop/cafe from my dreams. It's decorated perfectly for any cute insta story and y'all when I say their coffee is amazing I mean it. Try it. It's so worth it, and pretty easy to find, too! You can browse their menus here.
2. Frothy Monkey Coffee Shop
While we're on the topic of coffee shops, Frothy Monkey is a MUST try. Trust me, I've drunk A LOT of coffee in my lifetime, and theirs is up in the top 10 of the best. They have other good things too, but if you're a coffee person like me, this place is heaven, I promise. It's right off 12th Avenue and within walking distance of lots of other funky little shops.
3. Two Old Hippies
This is the coolest little shop you will ever go into. Tucked away in the Gulch, it's within walking distance of Milk & Honey, so stop by after you grab a coffee and browse. They have everything from handmade clothes to cool books to refrigerator magnets. This is one of my all time favorites and I know you'll love it too.
4. Baked on 8th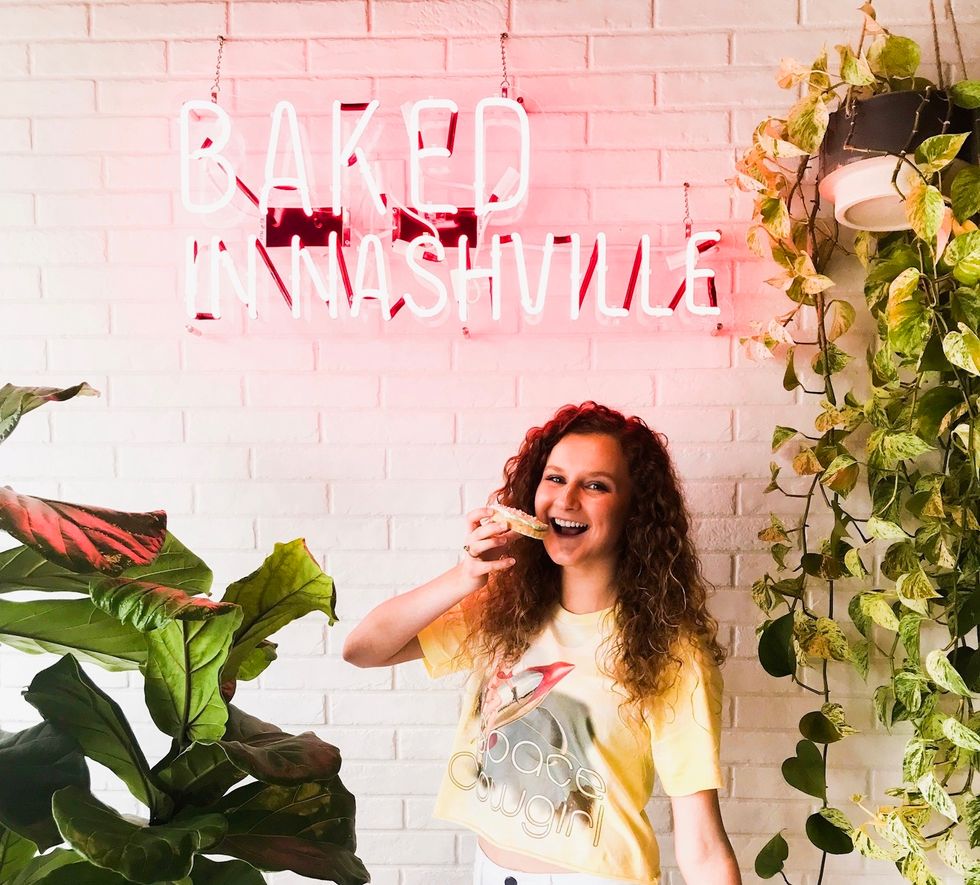 personal
I fell in love the second I saw the cute sign. Baked on 8th has a great atmosphere and even better little pastries, cookies, and cakes. Their cookies were so good it took every ounce of self-control I had to not go back and order 2 dozen. 12/10 would recommend if you're into Instagrammable locations and bomb sugar-filled desserts.
5. Burger Republic
I get it, you've gotta eat more than just cookies and coffee. As far as restaurants go, this place is home to the best burger I've ever eaten, plus the atmosphere is pretty laid back and great, and it's an awesome place to go and watch pretty much any sporting event happening anywhere relatively close to Nashville. Browse the menu so you can know exactly what to order before you even get there here.
6. Fido
In case you haven't noticed yet, I'm a HUGE fan of coffee shops and cafes. Fido was the most perfect little spot. It boasts about its gourmet coffee and great food, and rightfully so. It's also got the coolest funky vibe that makes you just want to sit and stay all day, and it's in a great location and decently close to Vanderbilt.
7. Go see some murals
Nashville is FULL of these bad boys. I know y'all have all seen the countless pictures of those people with big butterfly wings. Well, there's more and they're all around the city and on the side of pretty much every building. It's cliche, but tbh it's also kind of a must do while you're there.
8. Walk around Centennial Park and the Parthenon
This is a really nice place to visit if you're looking to spend a couple of hours away from the concrete of the city, and the Parthenon is a full-scale replica of the one in Greece.
9. Ride one of those little scooters around and explore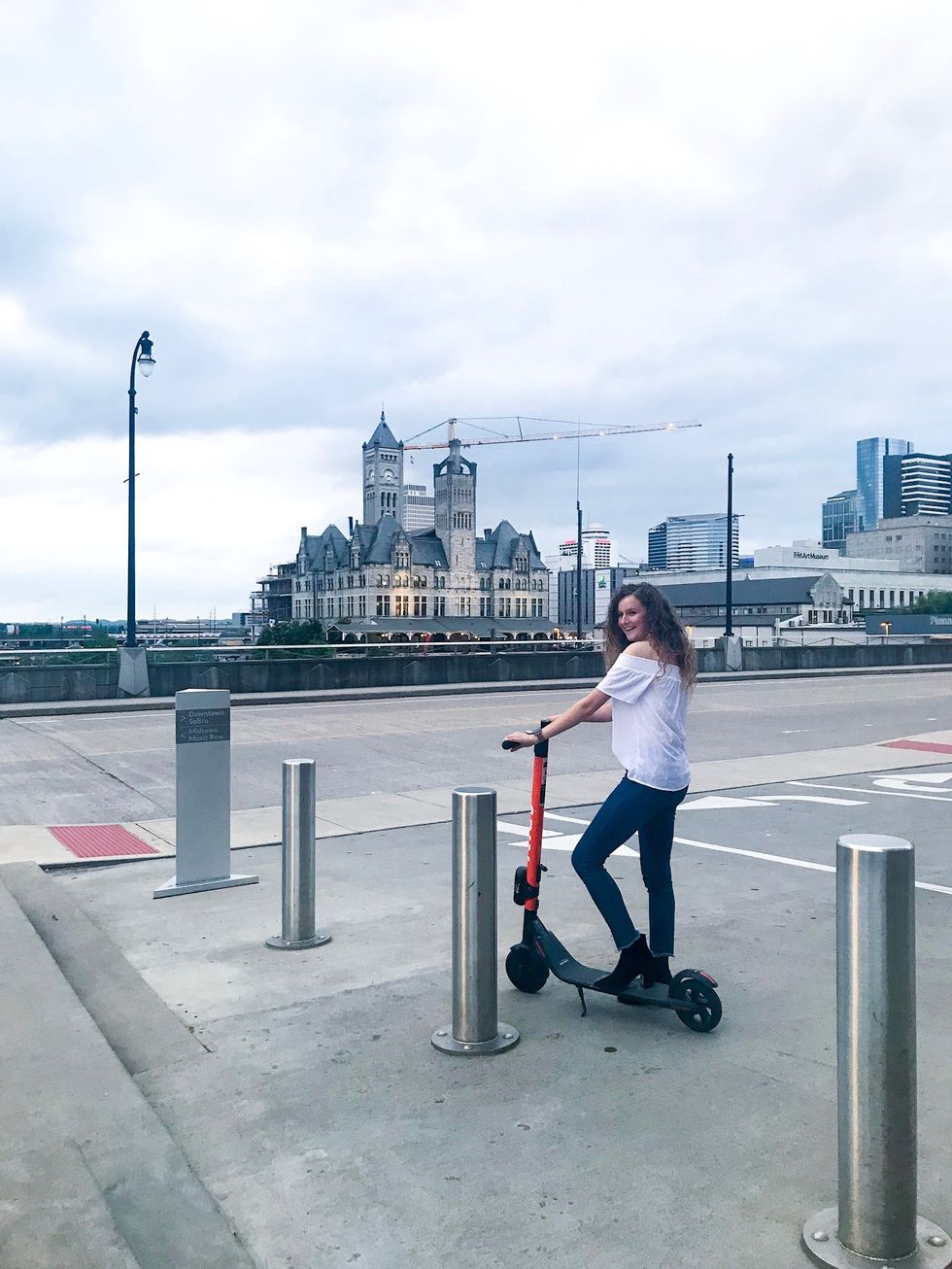 personal
I'm not gonna lie to y'all. I did not ride the scooters. They seem kind of dangerous and I know without a doubt that if I tried to get on one it would not end well for me, the scooter, or anyone within a 3-mile radius. With that being said, though, I did see a lot of people riding them and it looked pretty fun, plus it's a great way to see the city without walking too much. So if you just want to explore, hop on one of these bad boys and pray.
Nashville is a great city full of tons of tourist attractions and amazing musical history, but if you find yourself stuck with nothing to do for a couple of hours before your next walking tour, you're sure to find something on this list that you'll love. So, you're welcome.