We're in the apocalypse. We're stuck at home, we're doing a lot of activities, and we need entertainment.
If you look at my article on unexpected activities, I mention having one-woman dance parties as the number six activity, and I even list some of the songs and albums I've been enjoying while quarantined. One of the albums I mentioned that I've been listening to is Future Nostalgia, by pop queen Dua Lipa.
This album's back must hurt because it is carrying the pop industry on it. Especially since Gaga delayed her album release. It's a mix of disco and throwback beats, hence the name "Nostalgia," and incredible hooks and verses.
Here is the official ranking of the 11 tracks on "Future Nostalgia."
1. "Don't Start Now"
It's rare that a pop artist's lead single is actually the best song on the album. I love you, but take note Taylor Swift. Due Lipa knew what she was doing by releasing this first. The disco inspired beat is infectious and the lyrics are both catchy and empowering. Think of it as "New Rules Part 2," or "New Rules 5-8." I dare you not to dance and sing along when this song comes on. I was a bit of a casual fan of hers beforehand, but this song turned me into a full on stan. What are Dua stans even called?
2. "Levitating"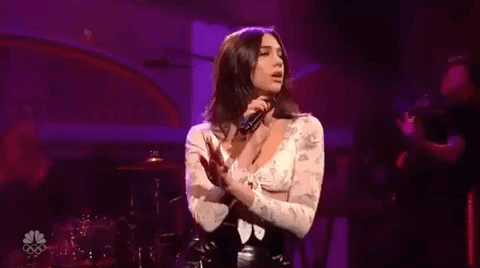 Giphy
This better be a single. There's a lyric video, so there's no reason it shouldn't be. According to Apple Music's editor's notes, Dua Lipa says this was the first song she wrote when she "had everyone on board with the concept of the album." And I am so glad she did, because it feels like the perfect example of the album's theme. She describes this song as "Austin Powers, Blondie, and Daft Punk," which is scarily spot on.
3. "Future Nostalgia"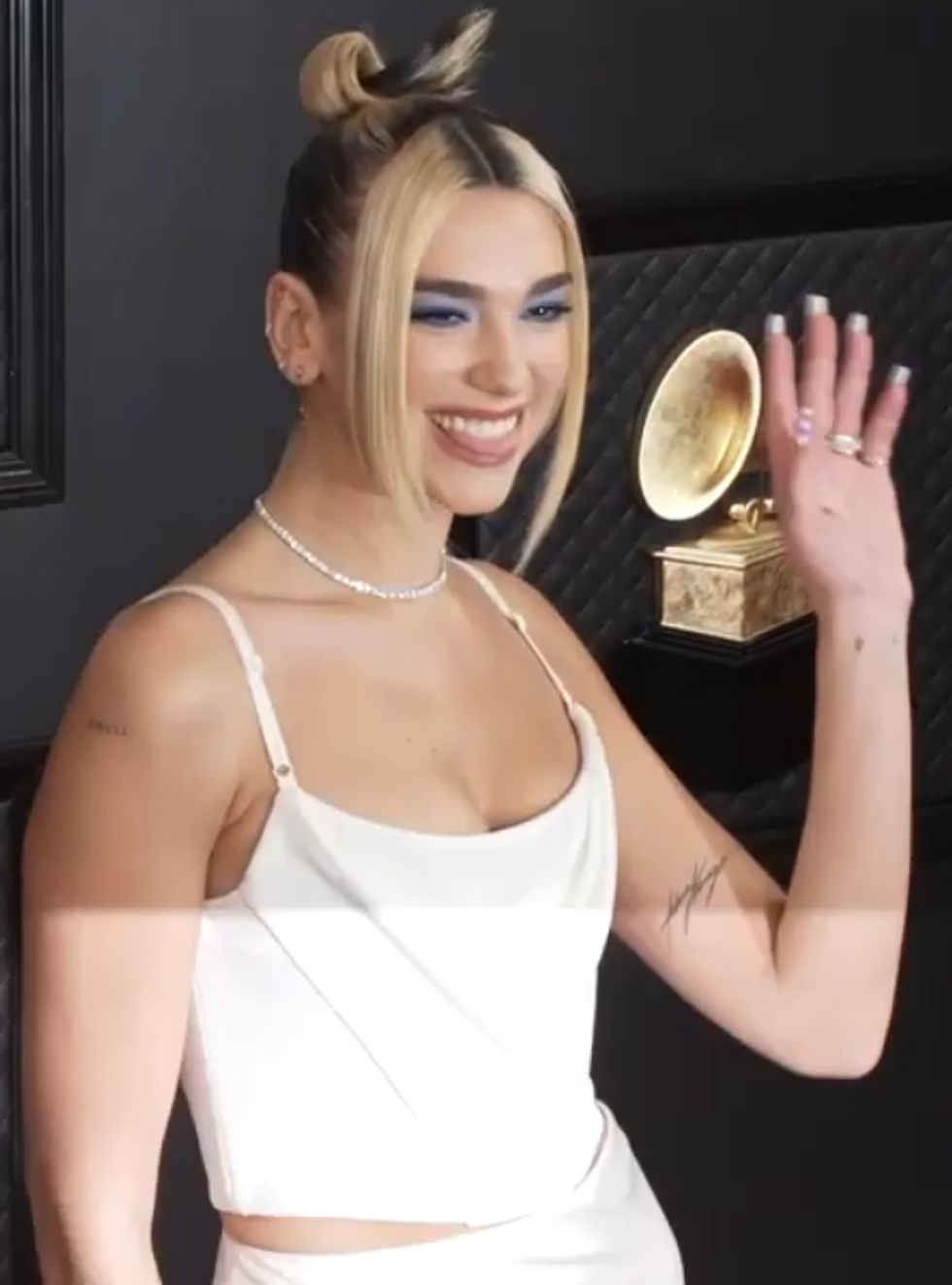 This is both the title track, and the first song on the album, and it is an incredible opener. The song is the best example of the album's name and vibe. It's simultaneously futuristic, the vocoder helps, and nostalgic with the throwback rap cadence. The line "I know you ain't used to a female alpha," is probably the single best lyric on this album. It's so true, and kind of depressing.
4. "Hallucinate"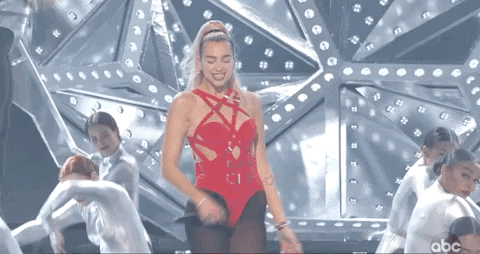 Giphy
Underrated! Why is no one talking about how this song is a jam, a bop, and anything else the kids say? It's danceable, sexy, incredible lyrically, and amazing all around! Hoping this review results in a few more stans of this song.
5. "Physical"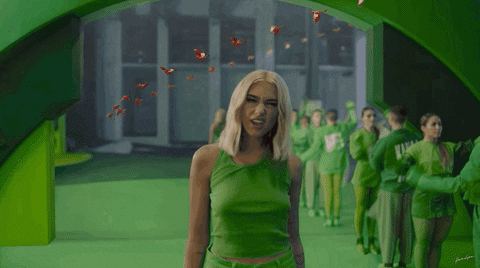 Giphy
Watch out Olivia Newton John, there's a new workout song called "Physical" in town. There's even a workout video to this song. Dua Lipa made great decisions for what songs to release as singles, because this is a perfect follow up to "Don't Start Now."
6. "Cool"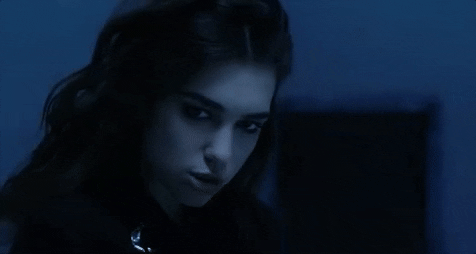 Giphy
Dua Lipa is mostly known for her up-tempo pop songs that get played in drag bars. But girl can kill a ballad as well, and "Cool" proves it. This honest to god almost made me cry. It captures that relatable feeling of freaking out around someone you care about.
7. "Break My Heart"
This is my least favorite of the three singles so far, but it is still a strong song. It perfectly captures the feeling of being unsure in a relationship, and provides quarantine advice, lol.
8. "Love Again"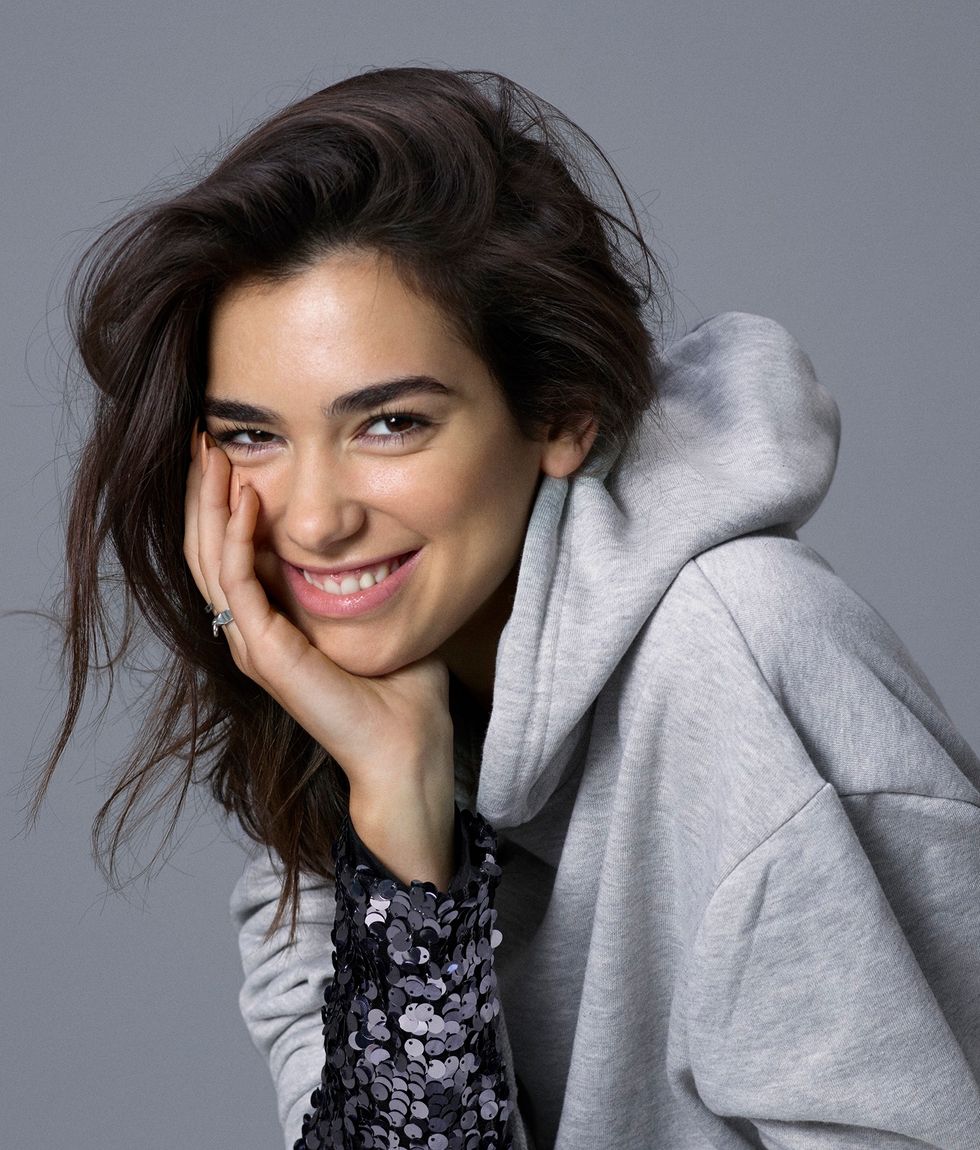 First of all, Pentatonix, make a mash-up with this song and your song of the same name, because they'd sound amazing together. If not Pentatonix, then someone do it, it's not like you have anything better to do. This song is great, and manages to make an old-school cell ringtone sound cool. It reminds me of one of the songs that was in the animated DIC show, Trollz. Not the movie with Anna Kendrick and Justin Timberlake, the one on CBS. God, I loved that show.
9. "Boys Will Be Boys"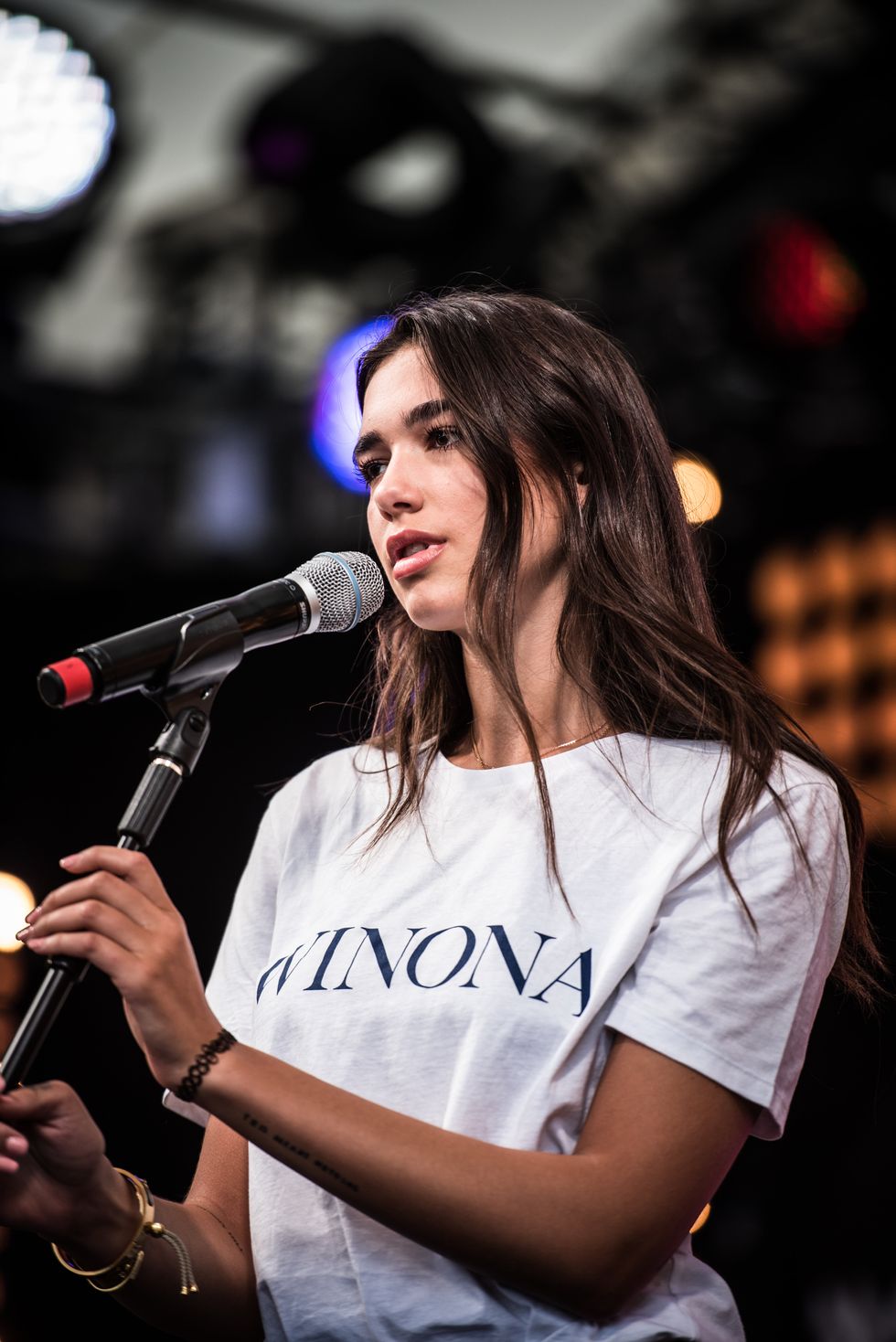 I wanted to like this a lot more than I actually do. It has grown on me a lot since the last listen, but unfortunately not enough to overtake others. There are some great lyrics in this, particularly "boys will be boys, but girls will be women." Very reminiscent of my favorite song off of Taylor Swift's Lover album, "Miss Americana And The Heartbreak Prince." Side note, I need Taylor and Dua to officially become friends. They both performed at that Amazon event last July and at the 2019 AMAs, there's no reason they shouldn't already be close. Plus, they both know the Hadids. Gigi, please plan something with your brother's girlfriend and your best friend.
10. "Good In Bed"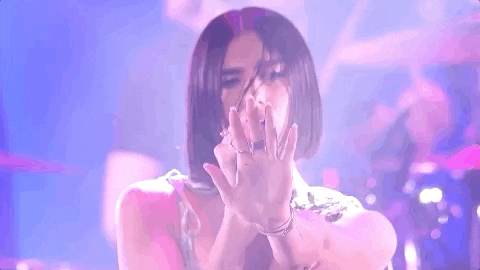 Giphy
This is a breather track, but a really great breather track. It's a catchy mid-tempo pop song, which is really hard to do. Especially on an album with so many great up-tempo songs. Something about it reminds me of Taylor's "I Forgot That You Existed," the lyrics are saucy and teasing, and they will be stuck in your head for a while. Geez, there's a lot of Taylor in this article. Might as well link to some of my previous Taylor Odyssey articles.
11. "Pretty Please"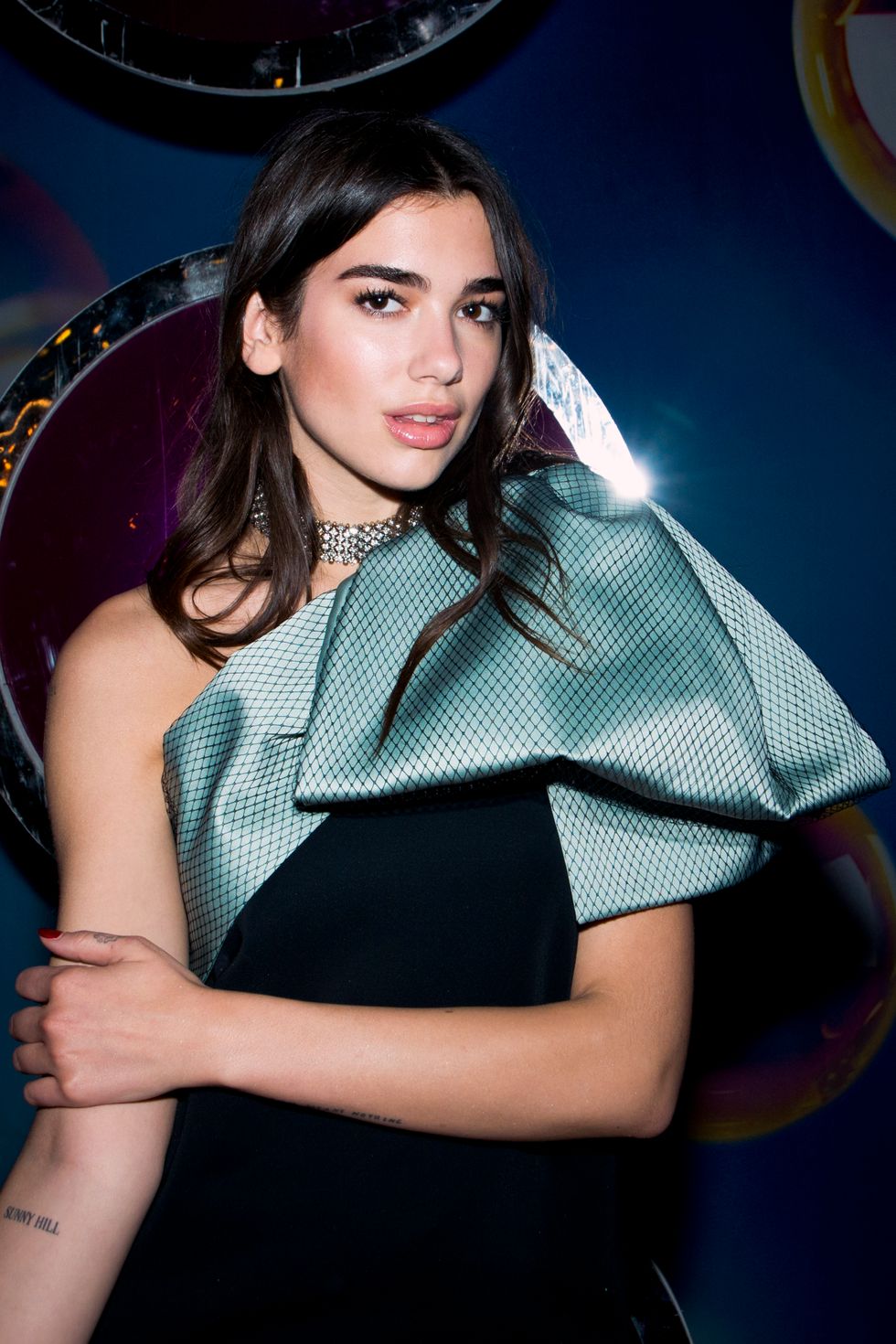 This is still a really good song, it just pales in comparison to the other great tracks. Dua Lipa called this a "breather track," and I understand why she felt the need to include it on the album, but I think "Good In Bed" is a way better example. The beat is great, but the lyrics just aren't as catchy as the other tracks. It doesn't help that the previous track is "Levitating," and the following one is "Hallucinate." This song just gets lost, and I think Dua should have saved it for another album.
Do you agree with me? What's your favorite song on "Future Nostalgia?"