When I visited China in May 2016, I was tempted to purchase Derrick Rose's Chicago Bulls Jersey. I was incredibly excited, but something was telling me not to do it. Instead, I purchased a Michael Jordan's Chicago Bulls and Stephen Curry's Golden State Basketball Jersey.
I am so glad I went with my gut.
In June 2016, Derrick Rose was traded from the Chicago Bulls to the New York Knicks.
I always knew Derrick Rose would eventually get traded to another basketball team (I actually claimed it in 2012), and 4 years later, it is now becoming a reality.
But why?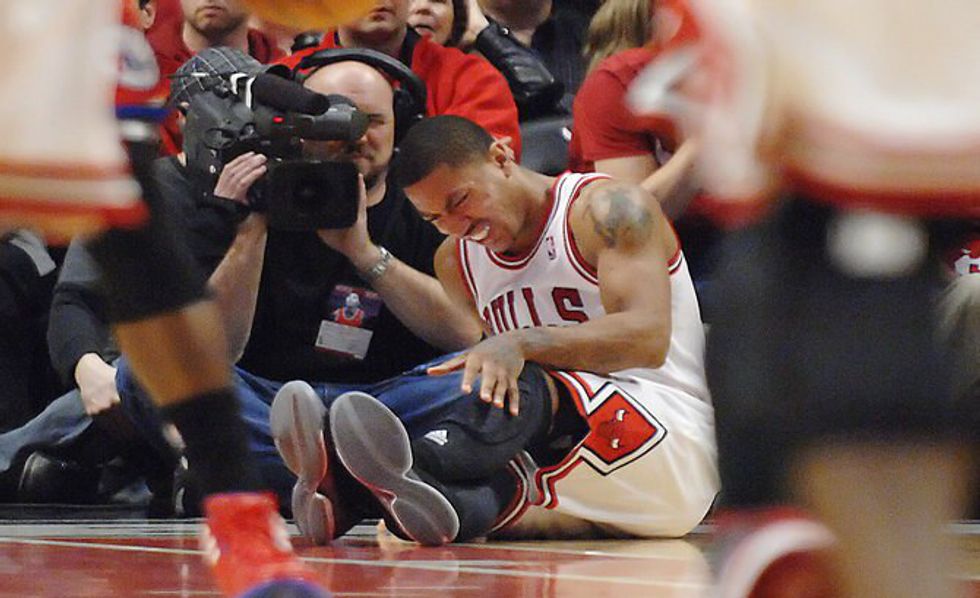 Derrick Rose has a supreme basketball skill as a NBA point guard that no one else in the NBA has, but he does not know how to execute it effectively without hurting himself.
In his entire career, he has been injured 17 times. Because of these injuries, the owners and fans of the Chicago Bulls were not willing to invest any more money into an injured player. On top of that, he was an injured Superstar player on the team who was one the major keys to the teams success. After Derrick Rose was severely injured in 2013, they had difficulty making it to the NBA playoffs. Thus, making the NBA Finals far out of reach for the team.
Chicago ran out of the superb resources to be able to keep Rose at a superstar level in professional basketball. However, New York was willing to invest in a superstar team and were ready to put extreme measures into rebuilding Derrick Rose back to being the best point guard in the Eastern Conference.
[rebelmouse-proxy-image https://media.rbl.ms/image?u=%2Ffiles%2F2016%2F06%2F30%2F636029249521035195-405111850_D-Rose.gif&ho=https%3A%2F%2Faz616578.vo.msecnd.net&s=256&h=93f244a40f55dbba62a4f8ae286a13784d0034f8f2946a858d75eb30c210b924&size=980x&c=785618345 crop_info="%7B%22image%22%3A%20%22https%3A//media.rbl.ms/image%3Fu%3D%252Ffiles%252F2016%252F06%252F30%252F636029249521035195-405111850_D-Rose.gif%26ho%3Dhttps%253A%252F%252Faz616578.vo.msecnd.net%26s%3D256%26h%3D93f244a40f55dbba62a4f8ae286a13784d0034f8f2946a858d75eb30c210b924%26size%3D980x%26c%3D785618345%22%7D" expand=1]
Because of that, I am not surprised that Derrick Rose is no longer with the Bulls, I knew it was coming sooner or later. But the real question is, What's next?
Derrick Rose will more than likely start for the Knicks in the upcoming season. At this very moment he is going through extreme training with physical therapists and his new coaches to help prepare the New York Knicks to a successful season in 2016-2017.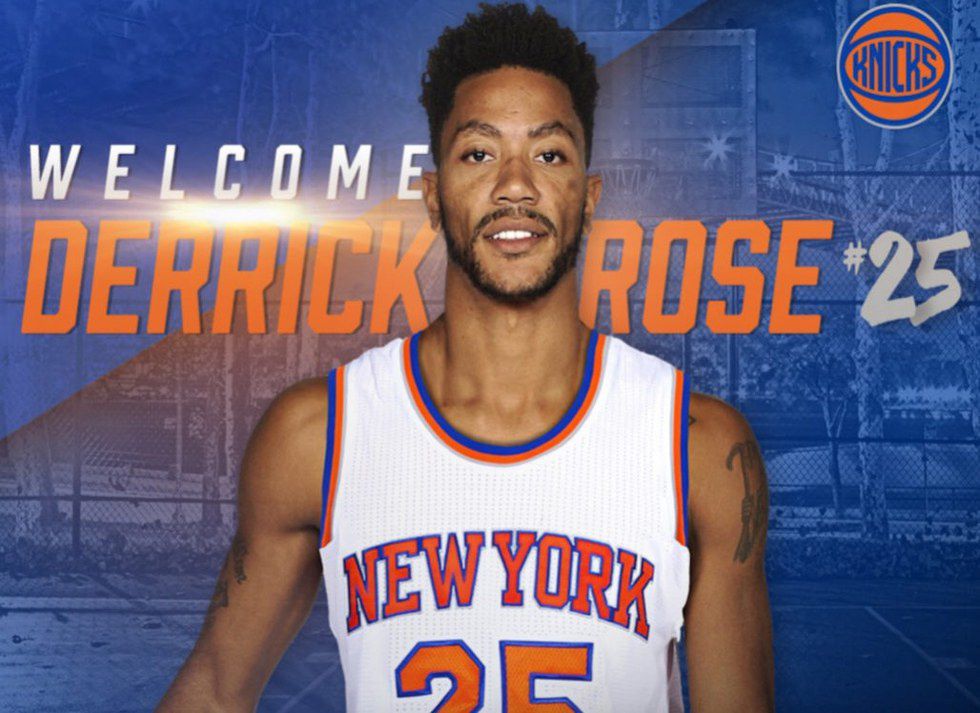 Lets just admit it, we all knew Carmelo Anthony could not carry the Knicks by himself. With Derrick Rose there to help, I am sure they will help bring the team to to the playoffs this next NBA season. After all, they now have one of the best point guards in the eastern conference and they are bound to get the best picks in the 2016 NBA Draft.