The Kansas City Chiefs are certainly playoff contenders in the 2018 NFL season and can possibly contend for Super Bowl LIII. They possess one of the most exciting offenses in recent memory, putting up astounding numbers in nearly every game. Their young quarterback Patrick Mahomes has established himself as a gunslinger with a vast array of weapons to throw to. However, they have a fatal flaw that could kill them in the long run. Their defense, particularly their secondary, has been one of the weakest in the NFL. This is evidenced by a large number of points they give up in games.
Despite currently boasting an 11-3 record and the AFC West lead, the Chiefs barely sit ahead of their division rival Los Angeles Chargers (also 11-3) via division tiebreaker. They are coming off of a last-second 29-28 loss to the Chargers largely thanks to their poor defense. Defensive coordinator Bob Sutton's scheme and play calling are simply not working, as their secondary easily surrenders big gains by the opposing team.
There is another factor that plays into this.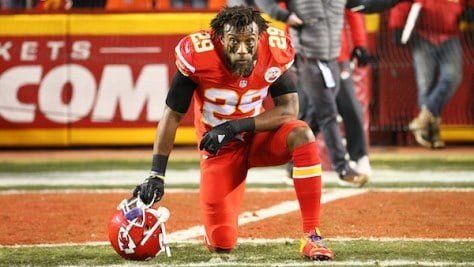 Star safety Eric Berry has been sidelined for most of this season, including the second half of their loss to the Chargers due to a heel injury. Without Berry, Kansas City's secondary is putrid, to say the least. It is concerning that the veteran defensive back has not been able to stay healthy for the past two years, and this may continue to hinder them defensively. There is no telling how much longer he will see the field, and the Chiefs must capitalize on their opportunities for a Super Bowl before their window of contention closes.
Kansas City cut star running back Kareem Hunt due to a domestic violence incident, but the team's running game still manages to function with Spencer Ware and Charcandrick West. It is their defense that poses a threat to their chances of a championship this season. The Chiefs must rectify this issue quickly before it ruins them. They must either hope that Berry returns and stays consistently healthy, or coach their players to execute better.