One of my favorite activities as a kid was convincing my parents to let me stay up late so I could go outside and look at the stars. I remember my parents pointing out the different constellations and my brother and I insisting, "Oh, that one looks like a pan!" or, "Wow, that looks just like a spoon!"
Unfortunately, this beloved tradition of mine may be unavailable to future generations. According to recent studies, one-third of the world cannot see the Milky Way at night due to light pollution. What even is "light pollution?"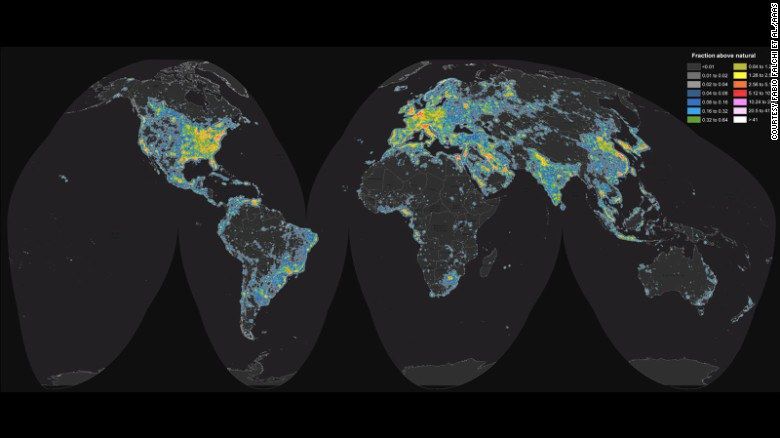 Light pollution robs us of a chance to experience the wonder of a natural night sky.
Made to illuminate cities, artificial lights can create a sort of fog in the sky. This fog, known as light pollution, obscures our view of the stars at night. Once only cities had light pollution, but as suburbs and rural zones introduce more and more artificial lighting, they also generate more fog. This prevents us from seeing a truly dark night sky and explains why one-third of the world cannot see the Milky Way.
With light pollution, many people not only lose sight of a natural dark sky but also experience health problems. Artificial light can disrupt the sleep cycle by creating more cortisol and less melatonin hormones, keeping people awake at night.
It has been stated often that you should not look at a bright screen such as your phone or laptop before going to sleep because it will keep you awake. What if this same advice applied to larger light sources, such as street lamps or bright street signs?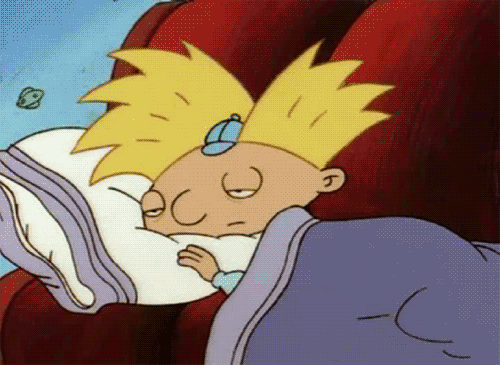 What does this invasion of artificial light mean for our future generations?
I hope more people start talking about this. As a teacher, I want my students to be able to go outside at night and look up at those same constellations I saw as a kid. I want them to experience the same wonder and as I did and to use their imaginations in the classroom. But if they cannot see the Milky Way because of light pollution, then how will they learn about the stars?
A few places in the world remain untouched by artificial light, but others are so dominated by artificial light people cannot adapt to true darkness. Singapore is one of those countries that "lives under skies so bright that the eye cannot fully dark-adapt to night vision… This means people living in the country never have the chance to experience true darkness."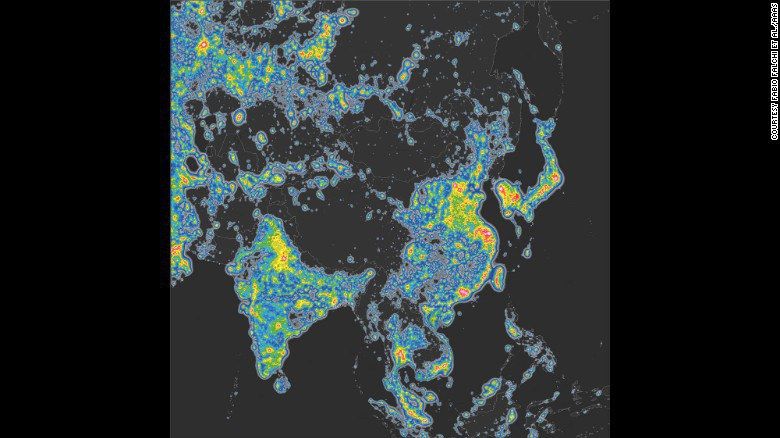 Artificial light is harmful to our health, but it is also harmful to our culture. Already one-third of the world cannot see the Milky Way, and it is clear we need to learn more about light pollution and how to stop it. At the least, we should control it so our future generations can see constellations and stars in the naturally dark sky we loved as children.