Imagine Friday morning before a big game. You wake up before your first class, put on your customary orange t-shirt for #BOF, and head out the door to discover that the sun is shining, the sky is clear, and a crisp, cool wind cuts the 65-degree temperature to create what can only be described as perfect fall day. On your way to class, you notice some of the scenery our campus has to offer, such as the Pedestrian Bridge overlooking Neyland Stadium or Ayres Hall standing tall as a beacon shining bright to all past, present, and future Vols. Just when you start to think that this is shaping up to the be the perfect Friday, you are reminded- often loudly and unapologetically- of the construction on Cumberland Avenue. Or Phillip Fulmer Drive. Or Volunteer Boulevard. Or, as any student at the University of Tennessee can attest, really anywhere you wish that there wasn't construction.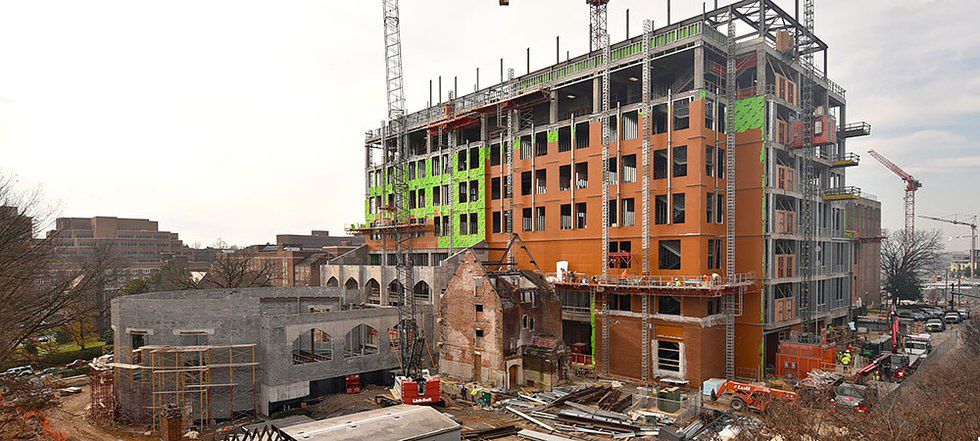 We've all been there right? We've all accidentally turned onto Cumberland on our way across campus. (I only say "accidentally" because nobody who lives here would do such a thing on purpose.) We've all been annoyed by the sound of jackhammers and drills while attempting to enjoy a meal in the amphitheater outside of the Alumni Memorial Building, just across the street from the new Student Union. If you live in Presidential Court, you know what it's like to be woken up at 6:00am on your only day to sleep in by those same noises; and, if you live in Fraternity Park, you know the struggle of passing three closed entrances, walking all the way to one end or the other of the Row and making a giant circle around Volunteer Boulevard just to get to the gym, which is right across the street. Seriously, I can see it from my front door. And don't even get us started on the state of the roads around here! My point is, it has affected all of us in one way or another, and I can't tell you how many times I've heard this sentence: "I hate all of this damn construction; I can't wait until they finish (insert project here)." But, how many times have we stopped and appreciated all of the good things that come out of these projects? Not enough.
In honor of being in the early stages of a twenty-five year construction plan on the campus of the University of Tennessee, let's stop and take some time to appreciate how beautiful our campus really is, and consider the fact that none of it would be possible without a little of bit of construction here and there. Here's a few of the beauties that wouldn't exist without the grievances accompanied with construction on campus.
1. New Student Union
The new Student Union is one of the most recent completed projects on campus. Some of us remember when this staple of the campus didn't exist at all, which means we definitely remember what it looked like during the construction stages. Featuring six floors, four of which most of use heavily on a daily basis, the new Union casts a shadow on the site of the old Union (literally and figuratively), which pales in comparison to the services this new building has to offer and the number of students it can accommodate, although only the first phase is completed. The two dining floors combined seat over 1,100 students- twice the capacity of the old building. It offers six different dining options, a bookstore, and the largest Volshop on campus can be found within these walls, and this is only the first phase. Some of the newer students may take this place for granted, but those of us who frequented the old Student Union know what it looked, sounded, and smelled like during the construction period. Even if you're not a fan of the amenities this building has to offer, take a look at how amazing it looks from the outside.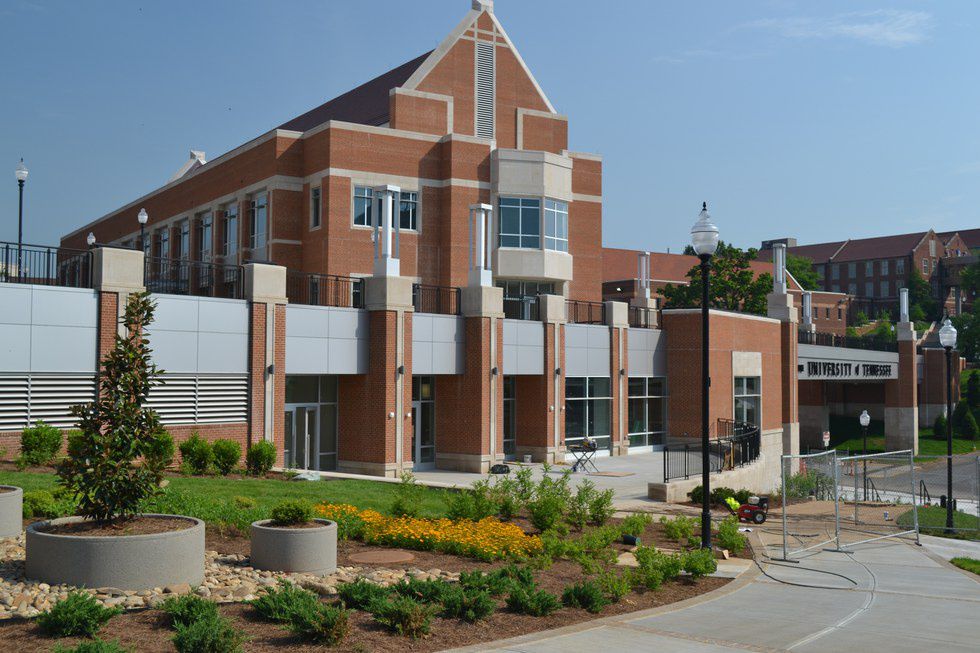 Speaking for myself, I think it was well worth it.

2. Pedestrian Bridge
Wait, you mean this wasn't always there? HOW IN THE WORLD did anybody get around campus? Luckily for me, I never had to experience life as a full-time student without this life-saver available to help me get from my dorm to The Hill, but can you imagine how annoying it must have been to pass this construction site every day? Many current students don't have to imagine; they lived it.
"Everybody had to come up with completely different routes to get around campus. It took forever to get anywhere."
- Alan Robson, 2nd-year UT graduate student
Even Alan admitted that it was completely worth the hassle, mentioning that he used to be "covered in sweat" walking up and down the giant hill that the bridge bypasses. With all of the benefits this structure provides for UT students every day, it's easy to take for granted how awesome it looks.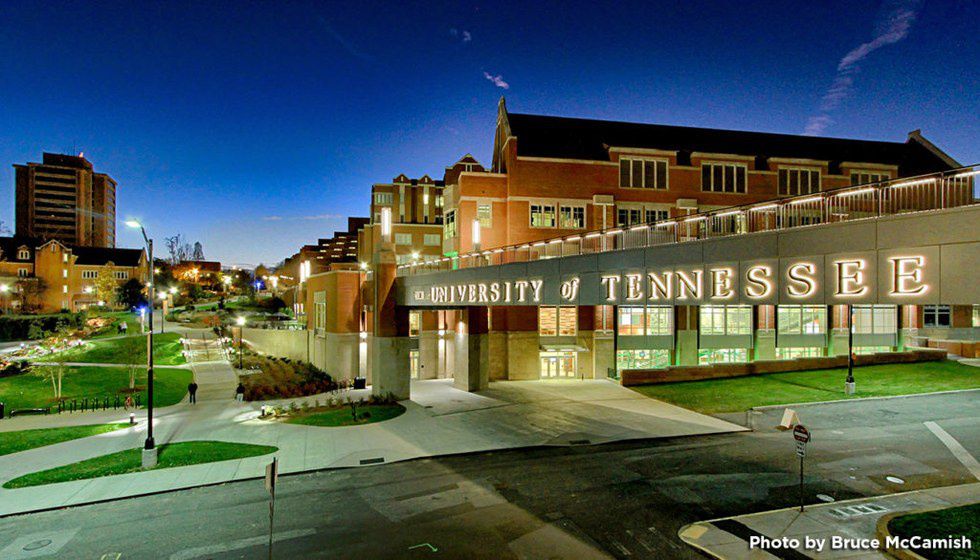 Breathtaking, huh?

3. Neyland Renovations
Long-time Vol fans may remember their first visit to Neyland as a child. If any of these visits occurred in the early 2000s, you may remember Neyland looking a little different than it does today. Though it was able to fit significantly more people (the record is 109,061), it was decidedly less esthetic from the outside and the inside. The renovation of the iconic "Neyland Stadium" block letters at the west entrance, the addition of the box seats, and the improvement of the east side inner concourse all happened between the years 2004-2005. Imagine how annoying that would have been! For a little bit of historical context, Phillip Fulmer was still the head coach, we had just beaten Florida for the last time in what would be 11 years, and we were less than one year removed from the record capacity at Neyland, which I mentioned was 109,061 against Florida in 2004. In other words, there were a lot of people showing up to these games. Smack dab in the middle of extensive renovations. Luckily, we attend the school after these renovations took place, and are able to enjoy the beauty of Neyland Stadium in all of its beautiful glory.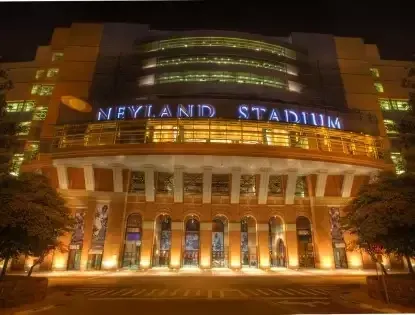 Thank goodness it looks even better than it did in 2004
My overall point is this: yes, construction can be very annoying at times, and I'm just as guilty as anybody else is of incessantly complaining about the issues it causes on a day-to-day basis, but our campus wouldn't be nearly as beautiful or as functional as it is today if it wasn't for these changes. So, next time you're woken up by the loud noises of jackhammers, or you have to adjust your route to avoid a road that randomly closed with apparently no warning whatsoever, remember this article, and remember this one thing–our campus is a beautiful place, and that simply didn't happen overnight.