After Colin Kaepernick was named the face of a Nike advertisement, all hell broke loose. The player has become affiliated with either disrespecting the troops or standing up against the oppression of people of color, depending on who you ask.
The controversial ad showed a close up picture of Kaepernick with the phrase, "Believe in something. Even if it means sacrificing everything."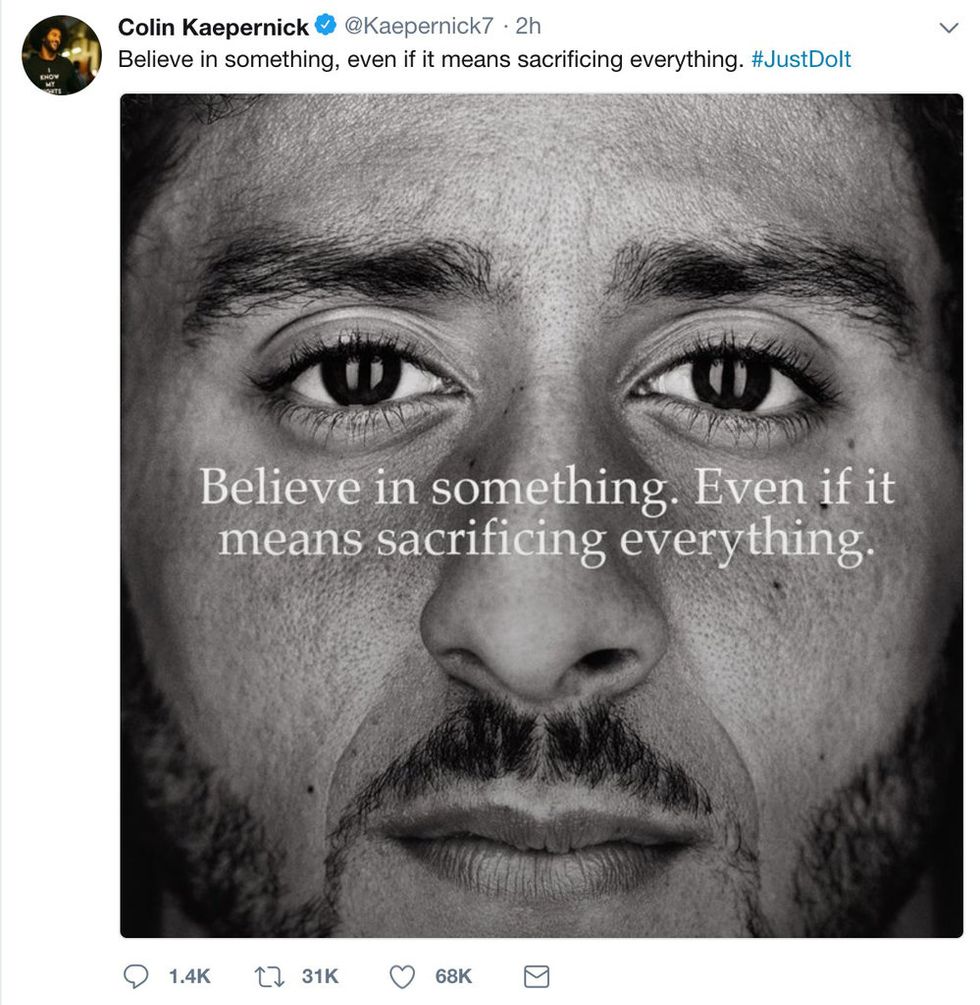 https://www.nytimes.com/2018/09/03/sports/kaeperni...
Outrage. Your blatantly homophobic, racist Uncle Jack who calls liberals "libtards" is out here setting his shoes on fire while they're still on his feet. People are cutting the Nike symbol off of the tops of their socks.
They seem to think they're making some sort of statement, but they fail to realize that it's both stupid and ineffective.
You're damaging your own property. You're hardly harming Nike at all because you have already bought the shoes, given them your money, and allowed them to profit off of you.
Setting fire to your own shoes does not harm the company's sales or give the middle finger to corporate like you seem to think it does.
Other Twitter users have started to call out the hypocrisy of those protesting, claiming that they suddenly care about what the company stands for because it affects their patriotism.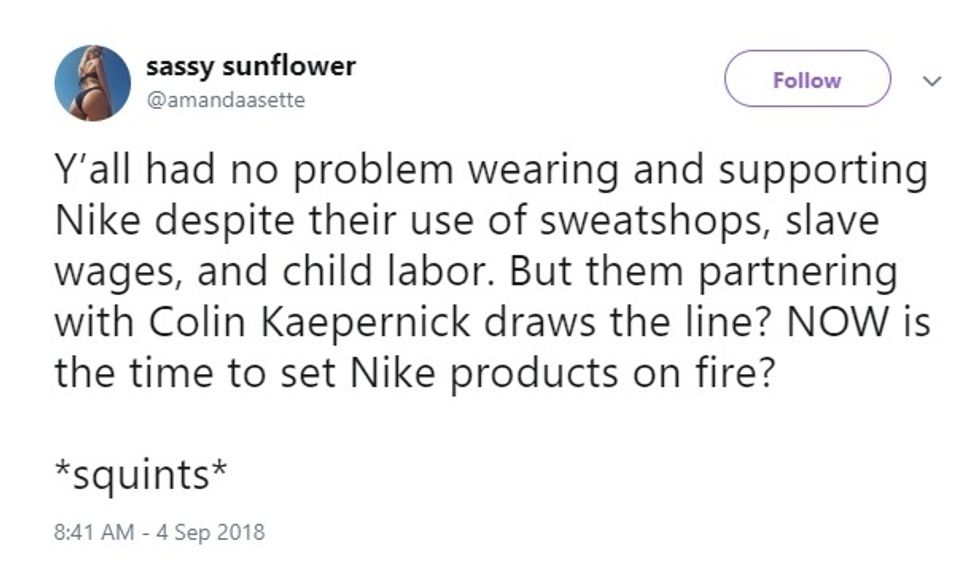 https://twitter.com/amandaasette/status/1036957314...

https://twitter.com/AinsleyBBrown/status/103682653...
If you're planning on burning your Nikes, you should probably burn your Converse, Under Armour, Puma, and Adidas while you're at it.
Nike owns Converse, the face of Under Armour cut off Trump, Puma made Kapernick-supporting Jay-Z a brand ambassador and rappers on Adidas' payroll support Kaepernick's cause. You can't pick and choose, so what are you going to wear now?
It's one thing to disagree with a cause. If you want to boycott something, don't damage the property you already have because that essentially does nothing. Instead, don't buy from them again. Don't buy from any branch of their company. That will actually affect sales and demonstrate your cause. If you're going to burn your shoes, maybe take them off first.