I get it. You're probably thinking, "Depression? Over baseball? It's still going on!" Not Brewers baseball.
I am one who is very dedicated to the Brewers, especially after the last two seasons they had. I do have to admit, I lost interest in them for a little while, but thank you, Christian Yelich, for sparking that up again. Now, I'm not saying that I'm a fan of the Brewers entirely for Christian Yelich; Sure he's our MVP and whatnot, but there are AMAZING athletes on that 40 man roster that I truly do appreciate and love. LHP (Left-hand pitcher) Brent Suter? Love him. Loves saving the turtles, loves using reusable water bottles, loves recycling, he's basically a perfect human. Ryan Braun? Legendary; Ryan Braun Forever. Lorenzo Cain? Worthy of all the gold gloves.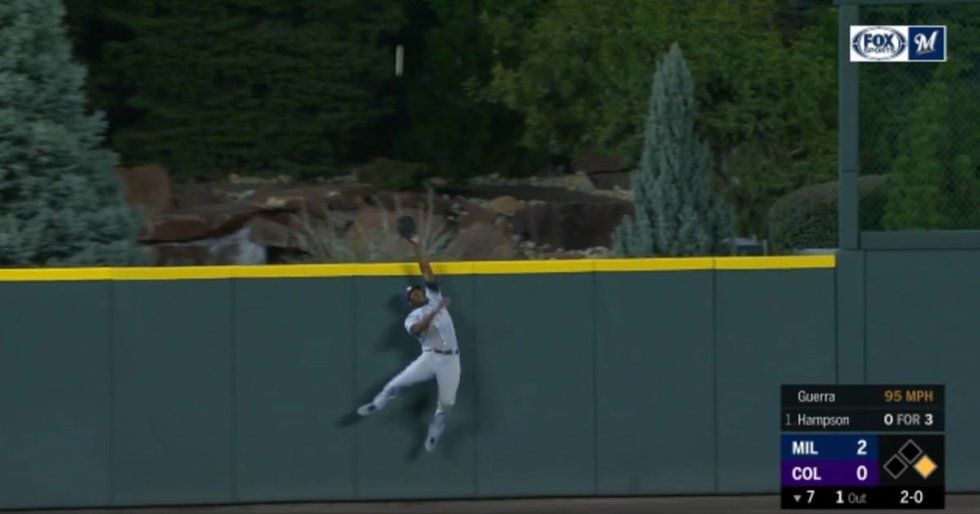 Brewers' Lorenzo Cain makes amazing catch, then does it again (VIDEO) www.foxsports.com
After the tough, heartbreaking loss against the Washington Nationals on October 1st, the Brewers season came to a close, making it to the postseason in back-to-back appearances for the first time in 31 years. They were ridden with injuries, downfalls, anything you can think of, Brewers probably dealt with, (But not roids and don't come at me with "bRAun DiD StERoIdS!!1?1//1", it's old and I'm tired).

From losing Corey Knebel for the entire season, Brandon Woodruff for a good couple of months, Brent Suter for the last half of 2018 and going into 2019, to losing our MVP just WEEKS before the postseason would begin. And if you're asking, yes, I was sad that we lost Yelich. Everyone thought our season would be over by then; No MVP? Nah, y'all are done. BUT, the Brewers showed everyone that even though their MVP was a cripple with a broken kneecap, that they could still come out on top and head into the postseason.
Christian Yelich BROKEN KNEECAP Season ending injury www.youtube.com
(Yes, I cry watching this every...single....time....)

Having one of the best records in baseball in the month of September (20-4), I was definitely confident that we were going to make it to the NLDS against the Dodgers, but we don't always get our way and thus, the sadness is starting to stab me in the chest and we are without baseball until March. I am anxious to see who we will bring back to the 40 man roster, who will leave, who will come, who will stay, all about the money and the need. Don't worry, we're not getting rid of Yelich, he's signed with us until 2022, and he said he wants to play here for as long as he can. We're good.
I don't know what the offseason will bring for us. All I know is that it's bringing back a strong Yeli, who is expected to be running around within the next month or so, and our bullpen is going to be working hard, figuring out rotations and we might see a huge change to our roster next season.
So, go Brewers, if anyone needs me? I will be sulking in my room until January for Brewers on Deck. The pain is too much.