Anyone who has seen Blackbear live before 2017 can tell you that the "Do Re Mi" Singer has definitely gone through a few phases.
The singer-songwriter, Matthew Musto, more commonly known as Blackbear to his millions of fans, is currently on his "Dead 2 The World" Tour with upcoming shows hopping around the U.S. until the end of August.
Many have seen a great difference in his performance style, and some might even say that it's even more dazzling than it was the first time they attended a show.
A fan since his debut album in 2015, 'Deadroses', says she couldn't help but notice a massive on-stage improvement since her first time seeing him perform.
"Blackbear's music became euphoric. He portrayed more energy than I had seen before. It was a truly memorable experience", says Megan Witte who attended Bear's Austin, Texas show on May 24.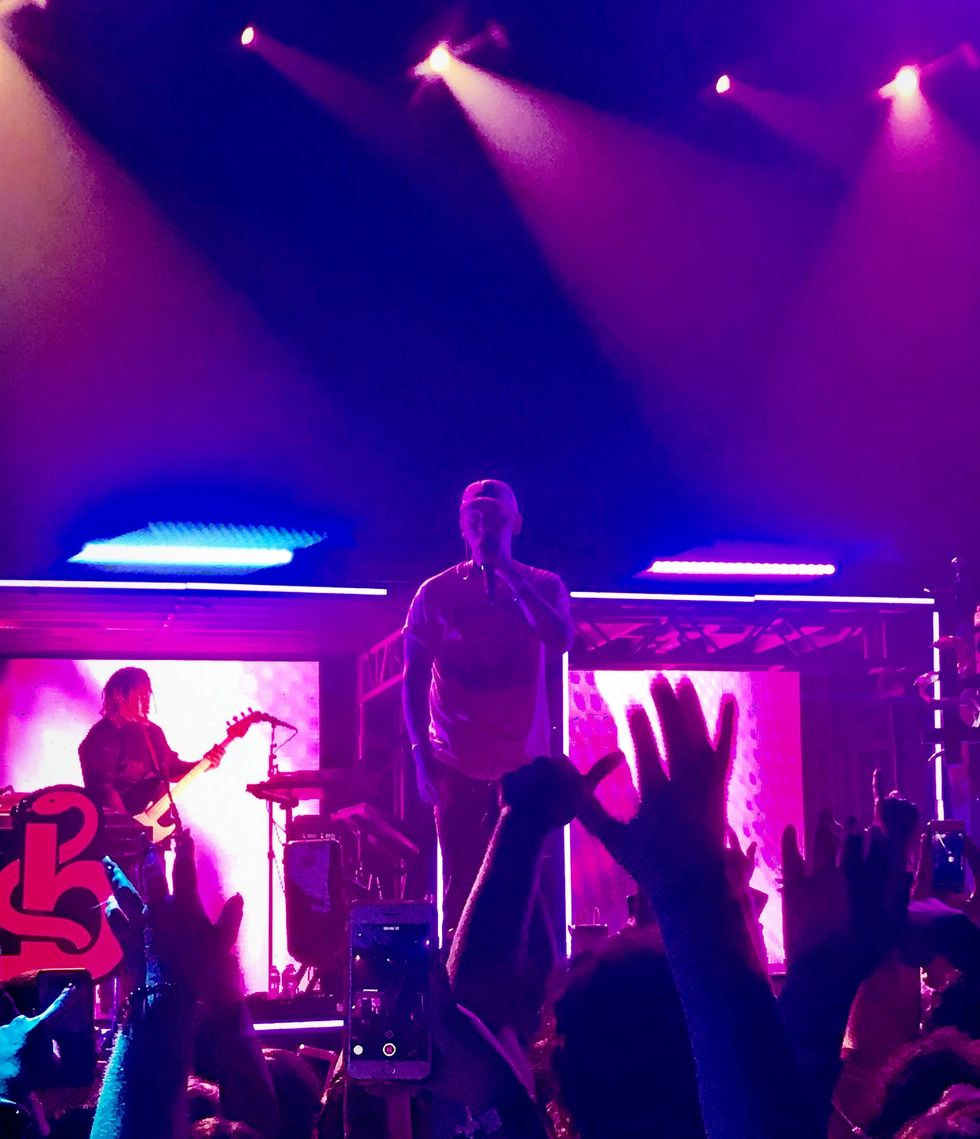 Fans went wild over Bear's lively performance in Austin, Texas. Photo by Amanda Marvin
For those who consider themselves OG fans of the rapper, it's safe to say that this man has completely revolutionized his stage appearances by including light shows, live electric guitars, visuals, and an energy greater than ever.

First-timers are equally as impressed, and some might even go as far as to say that the Blackbear's performance exceeded their expectations.
"It sounds better live, and I'm glad he performed more songs than I expected off of different albums," Cameron Henry mentioned as he waited for his Uber outside of Austin's ACL Live at the Moody Theater venue located downtown.
Haven't gotten the chance to see him yet? Find tickets and concert details here.