The market of smartwatches is booming: in the US, every sixth customer owns a wearable device and their popularity is increasing from year to year. Even though Wear OS hasn't been showing great sales numbers, losing the game to Apple and Fitbit, there are many ways in which Android-powered smartwatch can be helpful, especially when it comes to health and fitness.

In a 2018 survey, American users claimed fitness to be the crucial feature in a smartwatch: no wonder wearable applications for activity tracking and health monitoring are the most advanced. Fitness app development for wearable devices is definitely on the rise.
Fitness Tracking Applications
The native application for fitness is Google Fit. Basically, it offers a pedometer (Move Minutes) and a heart-rate monitor (Heart Points). Note that the latter won't work if you're using a smartwatch without a heart rate sensor (surprisingly, there are such). The advantage of Google Fit is that it's really simple in use and supports numerous integrations with popular fitness apps (for example, Endomondo, Noom, or Headspace). If you're looking for wider functionality, Google Fit doesn't have much to offer on top of basic measurements. But we can expect improvements in the near future: recently, Google announced that the wearable app will get a bigger focus.
Most popular running apps are compatible with Wear OS: Strava, Runkeeper, Runtastic and other apps with millions of users support a variety of wearables. With a smartwatch, you can enjoy not only accurate GPS tracking and safe running thanks to heart rate measurements but also integration with music streaming services and even the possibility to make phone calls without interrupting your training. Exergames like Zombies, Run! also support Wear OS.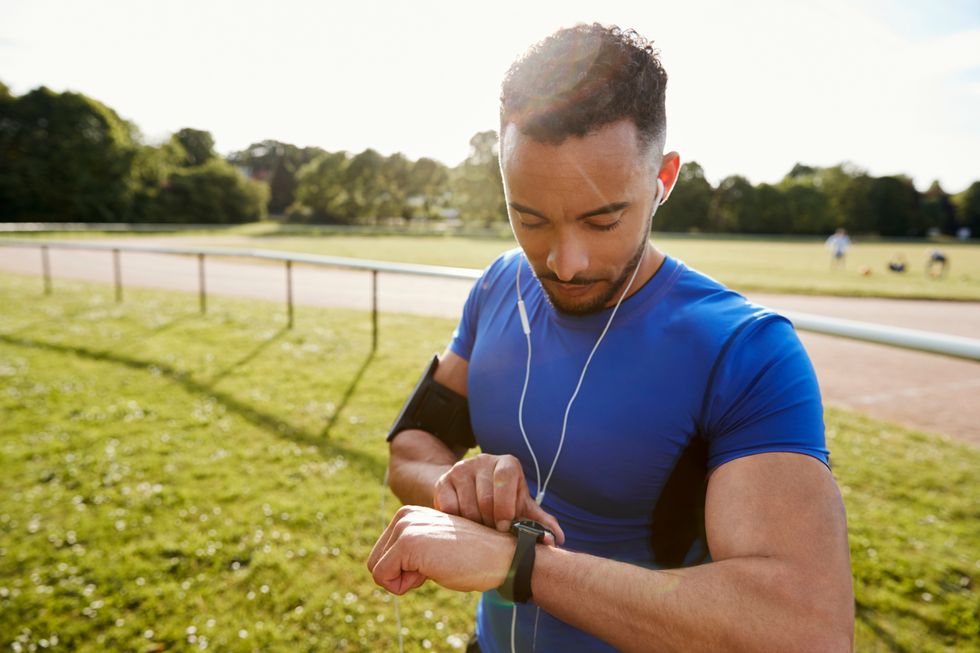 Let's take a closer look at one of the running apps you can use from the wrist, Nike+ Run Club. Nike branded app has been primarily available for iOS users, and there's even the Nike series of Apple Watch, but you can also install and explore the functionality of Nike+ Run Club on your Android smartwatch. To do so, join the Beta programme on Google Play.

All the data is synchronised between a phone and a wearable, while all tracking features and voiced guidance work the same on Wear OS as they do on a smartphone. Nike+ Run Club tracks your distance, duration of running sessions, and speed. While the wearable app shows the history of your run, you'll need a phone for having more detailed statistics of your performance.
Another tracking program popular among wearable owners is Ghostracer. When applications like Strava and Runkeeper weren't available on Wear OS, Ghostracer was commonly used for synchronising their data on a smartwatch. The Ghostracer app is great in its ability to integrate with other fitness services. Customisable screens and offline maps are available in a premium version.
Sleep and Nutrition
Tracking the quality of sleep is easier than ever with smartwatches. Sleep as Android offers several helpful features: it sets a smart alarm which adjusts to your sleep patterns; it records noise during your sleep; it detects snoring. The app also measures health vitals like heart rate and pulse. There's a battery optimisation mode but there are still complaints about poor battery life.
Sleep as Android detects if you're awake by measuring the heart rate and the light level. Using statistical analysis, the app detects your REM sleep phase and wakes you up during your ideal light sleep. For even more pleasant experience of falling asleep and waking up, Sleep as Android offers an integrated device called Sleep Mask which makes your sleep light-stimulated.
For maintaining a healthy lifestyle, being active and sleeping well aren't sufficient. Nutrition is a huge part of our wellbeing which can also be controlled with the help of wearable applications. Lifesum is among the most popular Wear OS-compatible solutions which identify food values and build meal plans. With Lifesum, you can track your calorie intake and get recommendations on how many are left for fulfilling the daily norm.
The app was developed with professional nutritionists on board and offers extensive insights on how certain foods and ingredients impact your health in a premium version. You can log meals, water intake, and exercises into the app.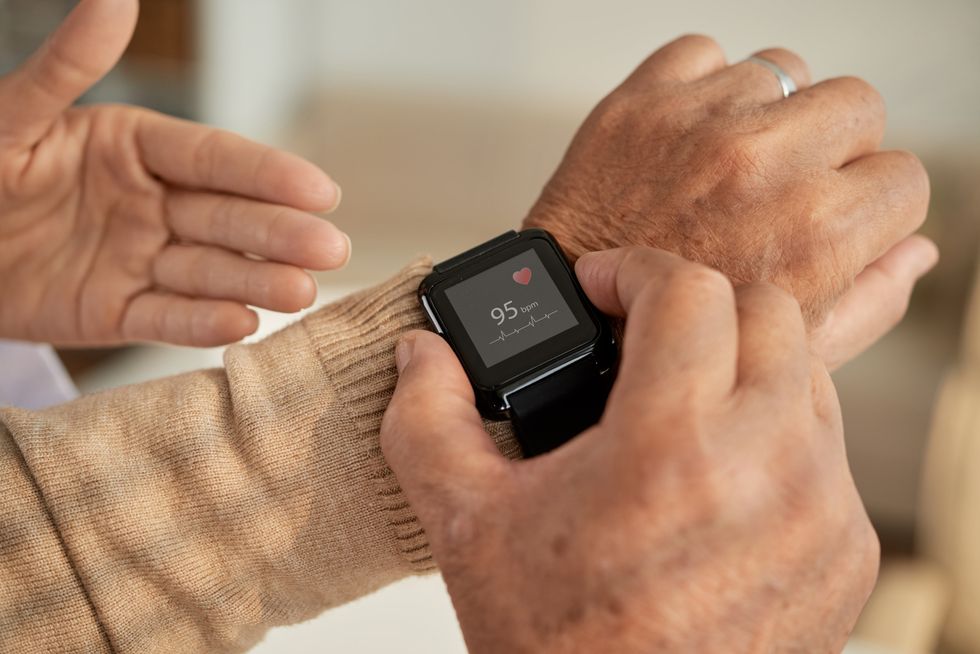 Medication Management and Sun Safety

There are much more functions of health apps apart from basic tracking and measurements. For instance, the pill reminder program Medisafe helps you manage your drug intake by setting notifications. You can add a so-called Medfriend in your account for a person who will also receive notifications about your meds. The schedule in Medisafe allows setting specific days or intervals. Notifications on a smartwatch appear in parallel with a smartphone.
There's a wearable app for calculating the UV Index and identifying the level of sun safety. UVI Mate gathers real-time data and suggests the best protection for you not to get sunburnt. It takes into account your type of skin and weather in your current location. The app also reminds about optimal vitamin D intake in a given time of the year.
Related Articles Around the Web