It has been four years since I was molested. My journey has been long and painful. I have gone through years of counseling, multiple suicide attempts, and long nights of crying. In the past four years I have learned a lot about what it means to be a victim, to heal, and to discover yourself. These are a few of the many things that I have learned.
I think that what I have learned from my own experience could be helpful for others going through the same situation, or trauma in general. I would like to explain what I have learned going through the healing process to try and help others who are healing from trauma.
1. Crying is OKAY. Crying is normal.
You can be strong and still cry. Crying is a very natural response to pain and loss. Being a victim of something that has had such a large impact on my life, it is only expected that I would have an emotional response. Even years later, I still cry over this. I cry because it happened. I cry because it damaged me. I cry because it stole something from me. I cry because it ruined my views of how sex should be handled.
Crying is your bodies natural emotional response. It does not mean that you are weak or unable to overcome. When it happened, I could not go a few hours without crying. It was a disaster. I went to school without telling anyone and was constantly excusing myself to go into the bathroom so no one would see. The first few days after the incident, it was hard not to cry.
Now that I am years out from it, it is getting easier. But I still do. I have triggers that bring me to tears. Or nightmares that cause me to lay in bed sobbing. It doesn't mean that I am not moving forward, or that I am not strong enough. It means that I am addressing my emotions. I lost someone close to me because of this incident and that incites a strong emotional reaction.
2. It doesn't stop hurting in a month... Or a year... Or two years... And that is okay.
It would be nice if the pain ceased after a few weeks. If after a short period of time everything went back to normal and life was the way that it was before. However, that is not the case. Like I said before, it has been four years since the incident occurred for me.
And it has not stopped hurting.
That does not mean that it hurts in the same way that it did on the first day. Or in the first year. I have learned to cope with the feeling of pain that comes on every now and again. One of the most important things that I have learned is to use a variety of coping skills. A coping skill is any activity that you can use to help in a stressful moment. Here are some options: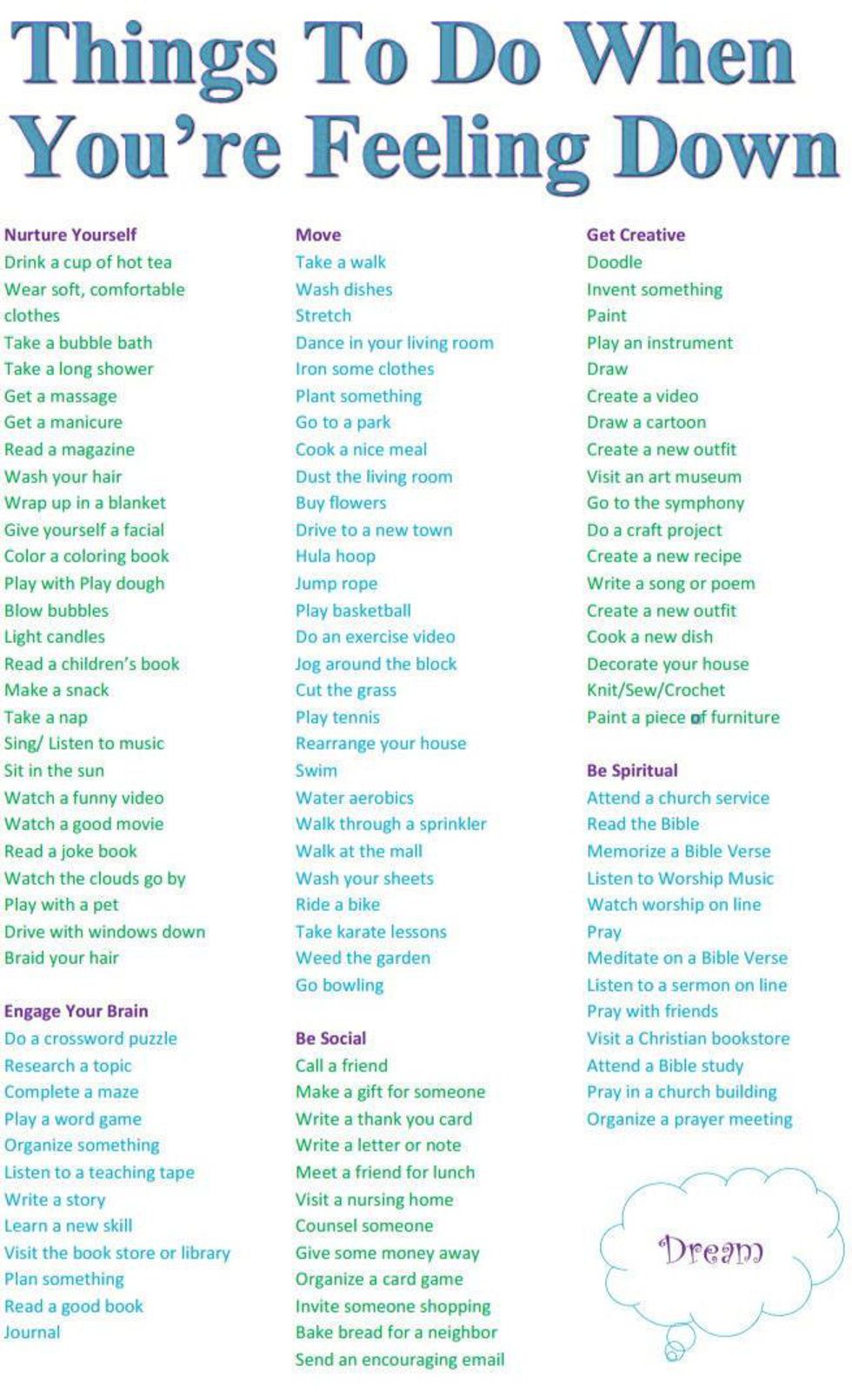 Some of my favorite coping skills include: listening to music, writing, drawing, using Pintrest or Tumblr, painting my nails, or online shopping. One of the most negative actions that I use is sleeping. Although sleeping can be a coping skill, sleeping is not necessarily a positive coping skill.
No matter how far out from the incident I move, I still have to exercise the use of coping skills. The pain does not disapear. It only gets easier to cope with.
3. This does not mean my body is dirty.
One of the challenges I faced after the incident was how I felt about my body. After being molested, it was hard to see past the fact that my body had been violated. If you have undergone the same violation, you may have dealt with the same feelings. It is hard to regain the feeling that you are beautiful after that your body has been through sexual assault.
Once someone has violated you, you tend to have a feeling that you are a little bit less of a person. The incident is a violation of not only sexuality, but of attractiveness. It led to a variety of times I acted out as I did not understand that I deserved better than what I was doing to myself.
It is important to understand that no matter what has happened to you, you are not dirty. Nothing that anyone has done to you has tainted the beauty of who you are.
4. I am not worthless.
This ties in with the previous point. No matter what anyone has done, there is nothing that can take away the worth from who you are. When the incident happened, I had a lot of negative feelings about myself. There was a lot of trouble having a positive outlook on my own life and body. I felt very negative towards myself.
It was important to come to the realization that that was not the case. That what had happened to me had no bearing on my worth.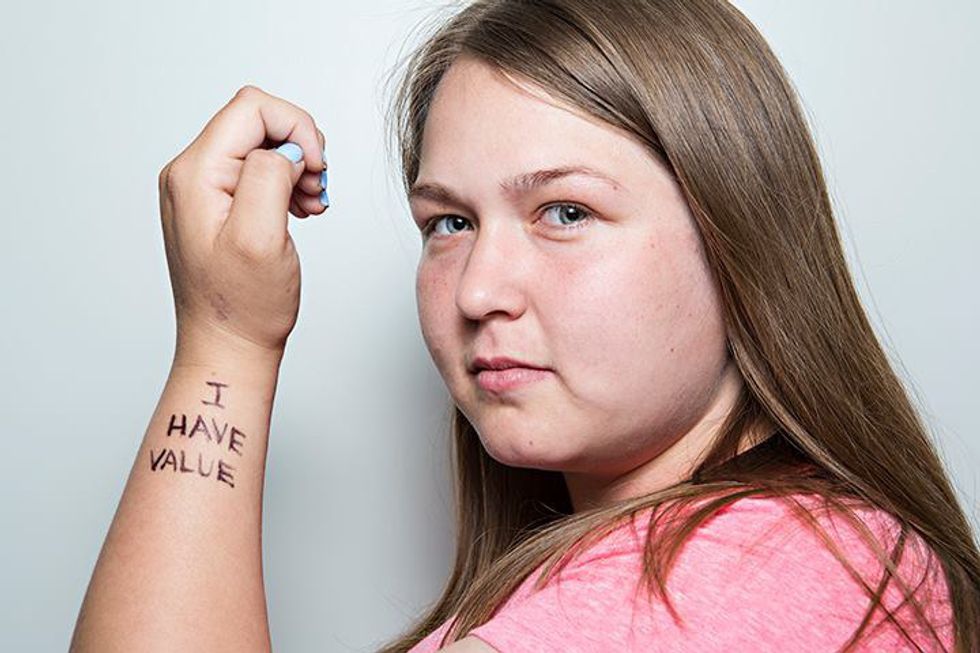 5. It was not my fault.
What happened to me has nothing to do with anything I did. When this happens to someone, they have done nothing wrong. There was nothing that I did to instigate the incident nor was there anything that I could have done to stop it from happening. I cannot take any blame for what happened or the consequences that came upon the perpetrator. It was his fault.
This is one of the harder things to grasp. In the beginning, I felt that it had to be my own fault for such a thing to happen to me. It is important to come to terms with the fact that it is the other person's fault. They chose to hurt you. They chose to do what they did. You did not make the decision.
6. Forgiving does not mean forgetting.
Forgiveness is a big deal in the Christian faith, which is a big part of my life. I knew that I would have to come to the point where I could say that I had forgiven him. But the old saying "forgive and forget" does not mean a thing. You never forget.
What happened to me is now a part of me. It defines who I am as a person and what I want to advocate for in the future. It has given me a perspective on women's rights that is unique to those who are victims. These are things that I do not want to lose.
To forgive is to let go of the anger and hard feelings that I have for him. To forgive is to let go, not to forget. I never have to forget what has happened to me.
8. Forgiving also does not mean speaking to him again.
When I do get to the point where I can say that I have forgiven him, it does not mean that I have to have a relationship with him again. This is something that confuses a lot of people who think that I should. I will not ever be at that point. No matter what our relationship was in the past, it is not there anymore.
Forgiveness is something that you do for yourself, not for the other person. I am forgiving him to help me move on, not to help him. I am not in debt to him.
9. I deserve a healthy relationship.
Just because another man hurt me, does not mean that I deserve to be hurt by every man. I used to think that because this one person hurt me, I deserved nothing more in life. It was what everyone would want from me. I was worth nothing more.
That has changed. With the help of strong women and a lot of work on myself, I realize that nothing one man has done to you makes it fair for you to continue to get hurt. I am finally at the point where I know that allowing myself to feel abused is not okay. That I deserve more. I deserve a happy and healthy relationship.
10. What happened to me does not define me.
This is the key to everything. It may be a defining factor in what I stand for in women's rights, but it does not define who I am.