Spring break is truly a God given gift: a week long break filled with perfect weather, no worries and relaxation before school slams students with reviews, tests, quiz and finals. Most people make the most of this week through international travel, hanging out with their friends at the beach or take massive road trips to cool destinations — all that we spend scrolling past on social media, still at home. If you aren't able to travel or live out the break listening to the ocean waves, there's no reason that the break can't still be as relaxing or entertaining. In fact, most of the vacations people do take during spring break are extremely expensive. Here are 13 alternative activities you can do that are just equally as fun, and definitely not as expensive.
---

1. Visit your local movie theater! ($12-14 / person)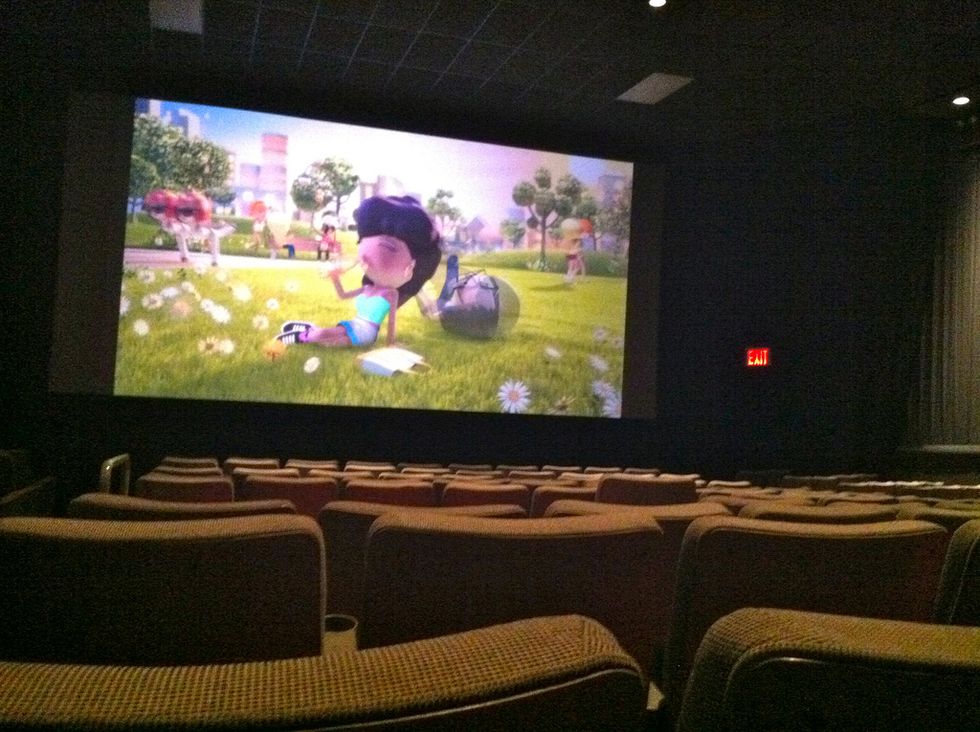 The movies are one of the best places to go to hang out with your friends or family members and keep entertained. This year is an amazing year to visit the theater, as we've already been hit with new releases such as the widely successful "Black Panther," as well as other releases such as "The Greatest Showman" and "Maze Runner: The Death Cure." You can visit and see these amazing movies, and plan ahead to visit other great releases this year, such as the long (long) awaited "Incredibles II" and others such as "Deadpool 2" and "Fantastic Beasts: The Crimes of Gridelwald."
2. Visit Centennial Olympic Park! (Depending on activity — FREE to about $13 / person)
Centennial Olympic Park is not just a park, but really the center of action in downtown Atlanta. If you're a music lover, visiting this park is meant for you as it is commonly the home for musical artists who sing live at the park. At noon, the park holds a free lunchtime concert that features a variety of music from local artists. On Wednesday evenings, the Southern Company Amphitheater preforms with a variety of jazz, soul and R&B music, with tickets selling for only five dollars at the box office.
The food around the park is also amazing, great for families and individuals looking to spend a day in the park. The park itself is also home to its fountain of rings that showcased the Olympic Rings symbol when Atlanta had been host to the games. Adults and children are free to play in the fountain that sprays water to music and lights up and are also free to view the fountain show that plays four times a day.
3. Go to a free concert or show! (FREE)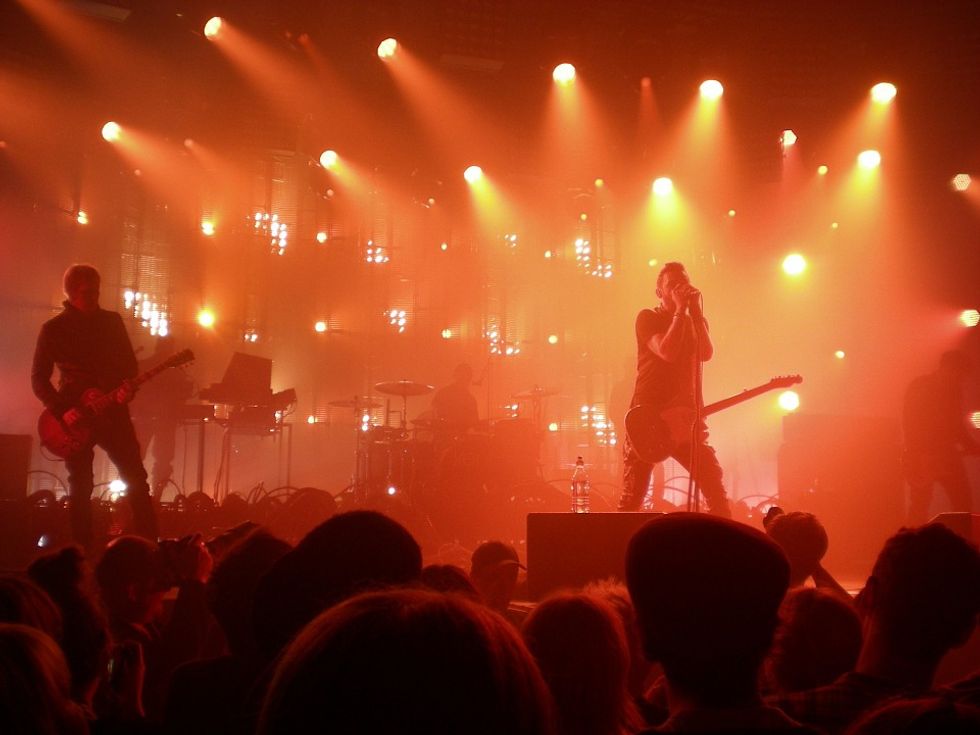 Along with Atlanta growing as a major utopia across the nation, it is also growing as a beacon to industry, specifically flim. Atlanta has been the home to many successful series such as "The Vampire Diaries," "Stranger Things," "The Hunger Games" series, "Ant-Man" and tons of other movies and TV shows. As a result, many opportunities are brought about for adults and children to see these productions take action through participation as extras on the film, or apart of live studio audiences needed for airing. You can find a way to participate or see your favorite film here.
4. Visit and climb Stone Mountain! ($20-25 / person)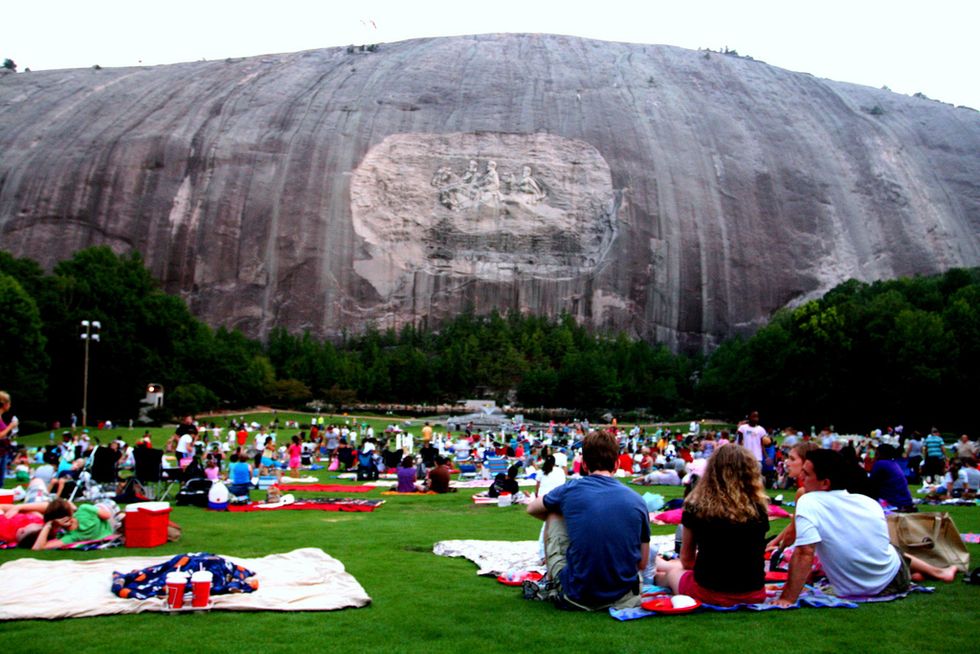 Especially for those who seek a change in their repetitive fitness routine, climbing Stone Mountain on their mountain trail is a great way to find exercise and experience the view of Atlanta from thousands of feet in the air. Stone Mountain is the world's largest exposed piece of granite and surrounded by a massive park visited by locals everyday. Inside the park, tons of activities are available to see and complete, such as the SkyHike, where you can fly through the treetops around the mountain, visiting the GeyserTowers or the 4-D theater.
SEE ALSO: 13 Must-Do Summer Activities Around Forsyth County, GA
5. Try a new restaurant! ($15-25 / person)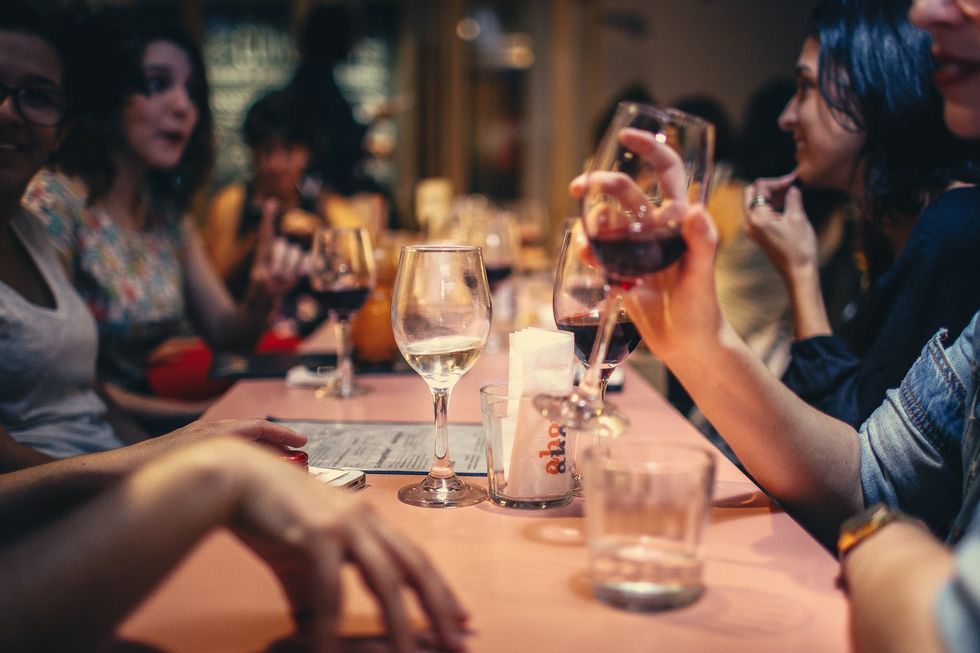 Atlanta is home to thousands of unique, and delicious restaurants to satisfy any craving. My favorite is "The Sundial," 73 feet above the Westin Hotel. This restaurant spins in a complete circle, giving guests a complete view of Atlanta during the day and night.
SEE ALSO: 4 Asian Restaurants For A Casual Night Out In Cumming, Georgia
6. Binge-watch a new series on Netflix! (FREE — $7)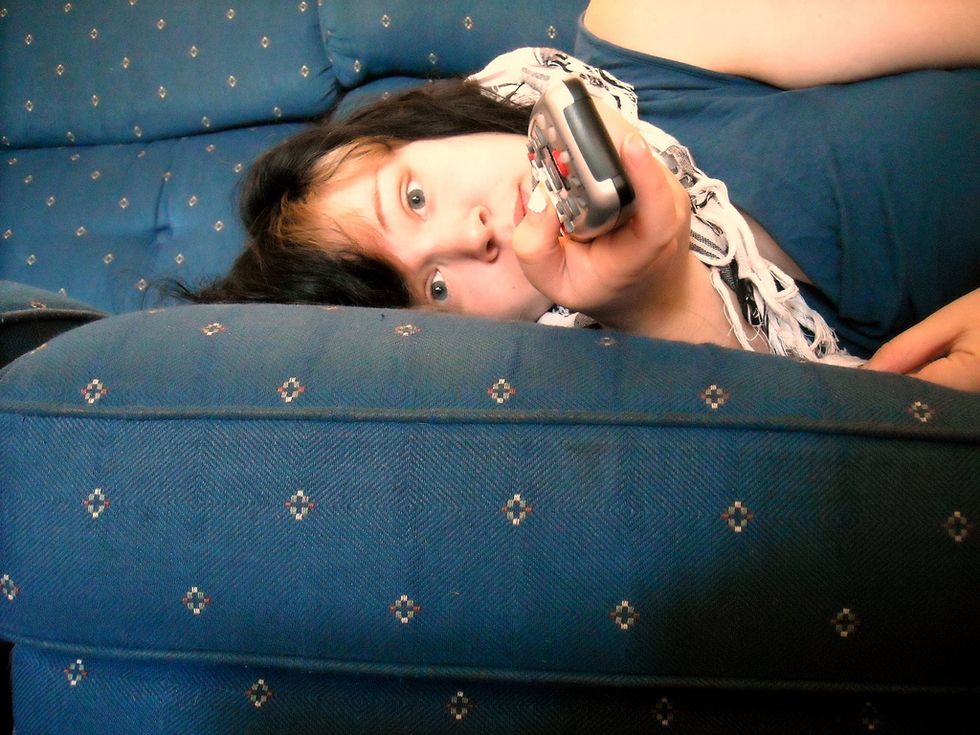 For those who choose to spend the break relaxing at home, a great way to spend your time is binge watching a new series on Netflix. My favorite include "White Collar," "Quantico" and "13 Reasons Why."
7. Have a sleepover movie-marathon with your best friends! (FREE)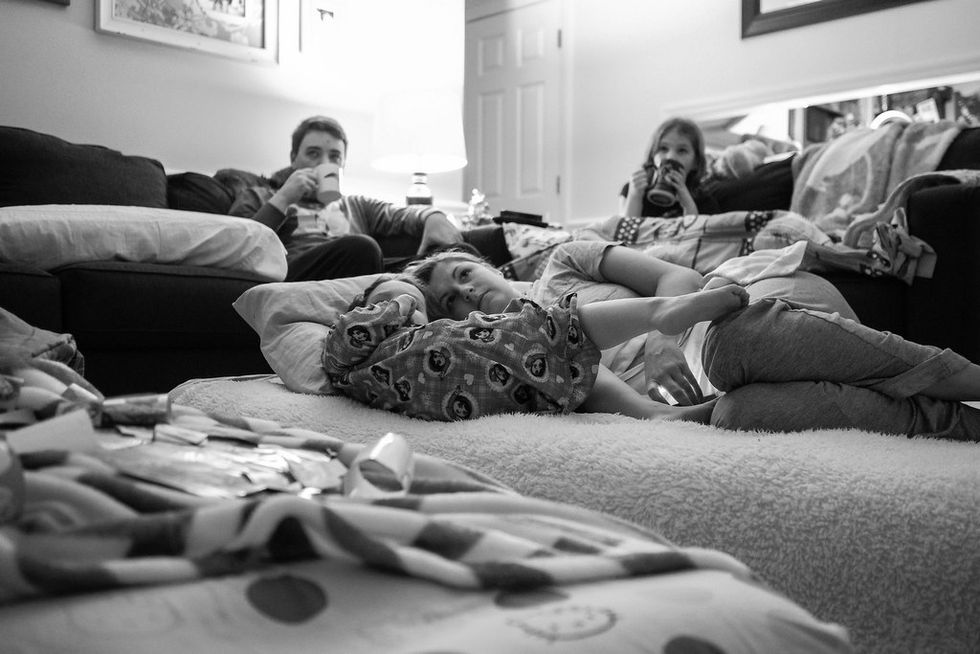 Another great activity to do at home or locally, planning a sleepover with your friends can be extremely fun and relaxing, as your able to kick back and be yourself. Renting movies from your local RedBox or simply bringing all of your favorite movies to the party can be fun which allows a marathon of your collected favorites. It's a night of laughter and overall, a great time spent.
8. Go camping! ($20-25 / person)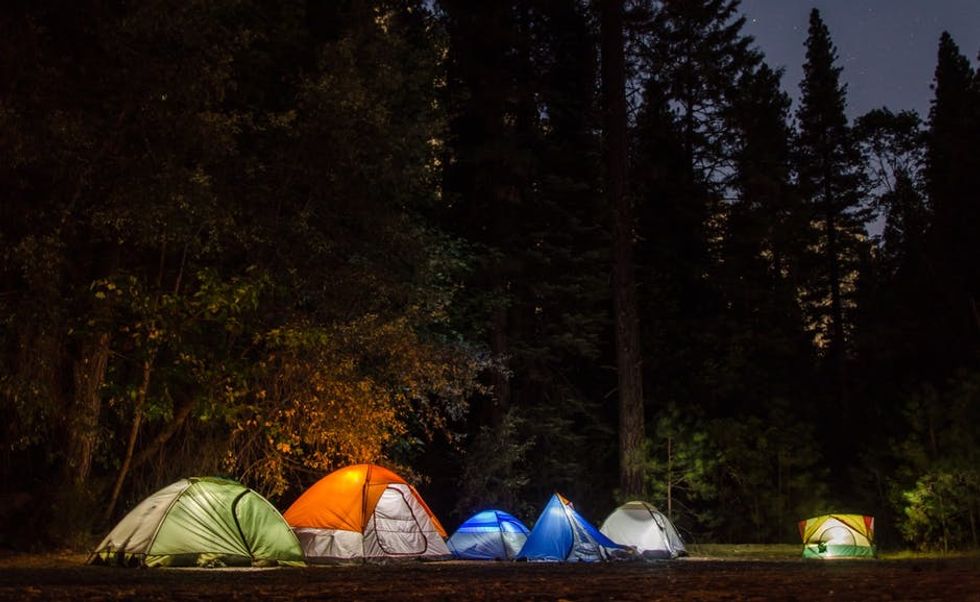 Being in Georgia, you see pine trees for miles as Georgia was once a dense forest. Forests still are widely populous, and a way to experience them differently can be from camping! Gathering your favorite friends and closest family members, enjoy a night or two camped under the stars in Georgia's forests and have fun building bonfires and going star gazing. Georgia's forests are home to many beautiful animals as well, such as deer and rabbits that can be a perfect photography moment for aspiring artists.
9. Hit the books. (FREE)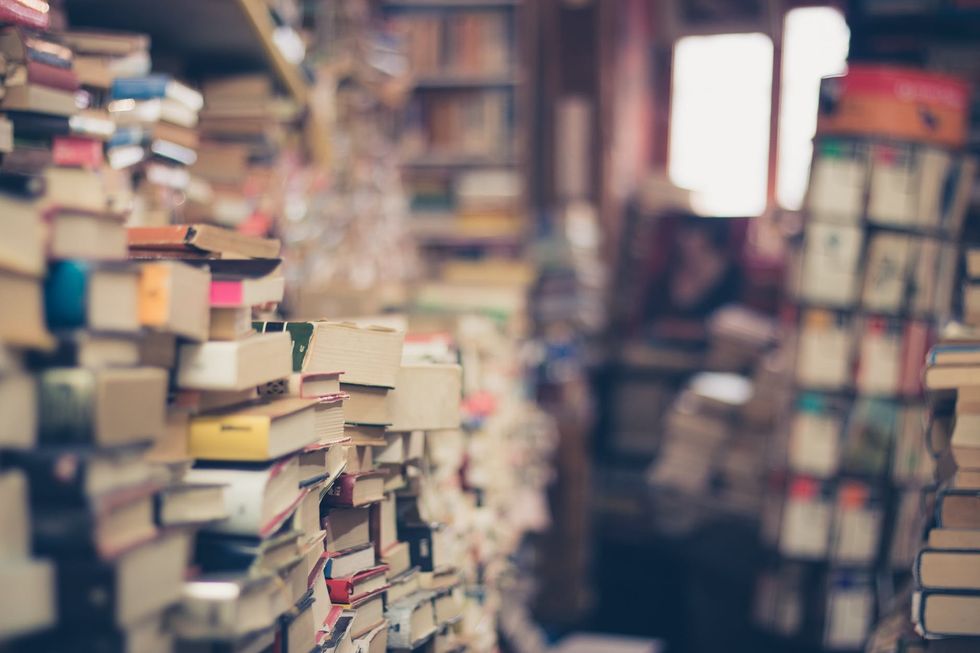 For the readers, finally having time to go to your local public library is a perfect spring break activity. Have fun gazing aisle to aisle thousands of best sellers and must-reads by authors with unique voices and an uncanny ability to recreate heart stopping moments. Drowning yourself in the classics can be an educational, reflective and entertaining time.
SEE ALSO: 5 Sci-Fi Novels That Will Feature On-Screen In 2018 And Bring All The Bookworms To The Yard
10. Have a photo shoot at the Beltline! (FREE)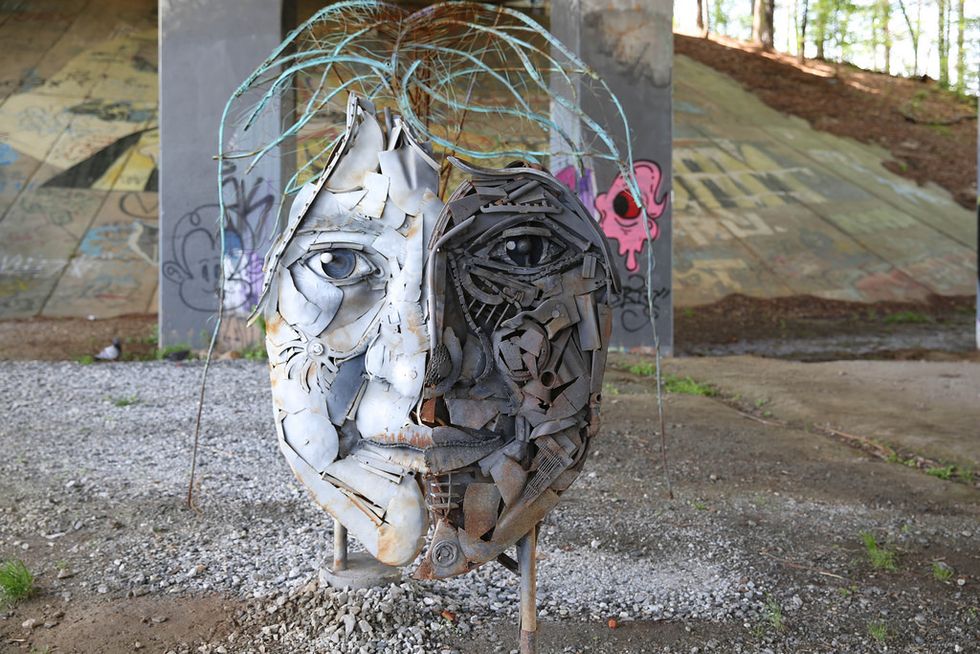 Atlanta's Beltline features 22 miles of unused railroad tracks and open green space that's perfect for the aesthetic photo shoot. It is also the home to "Art on the Beltline," the Southeast's largest temporary public art project, where tourists visit everyday to see artists from around the world showcase their work. Besides being picturesque, Atlanta's Beltline is also home to many parks that are encircled by restaurants, skate parks and gift shops; a perfect day for you, your family and your pet.
11. Enjoy a family game night! ($20-30 / person)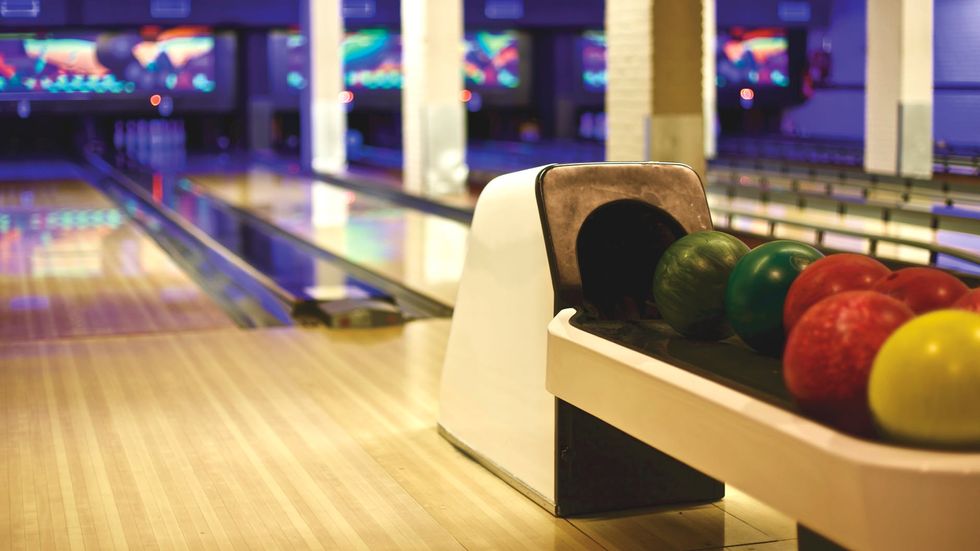 Many entertainment facilities such as "Main Event" and "Slingshot" provide entertainment for the entire family; allow the kids to have fun playing video games while the adults can engage in bowling or laser tag. Enjoying spending time and bonding with your family as you race each other in mini karts and battle in air hockey. At the end, the amount of credits earned from playing games can be added and redeemed for prizes!
12. Go river tubing! (FREE — $10/person)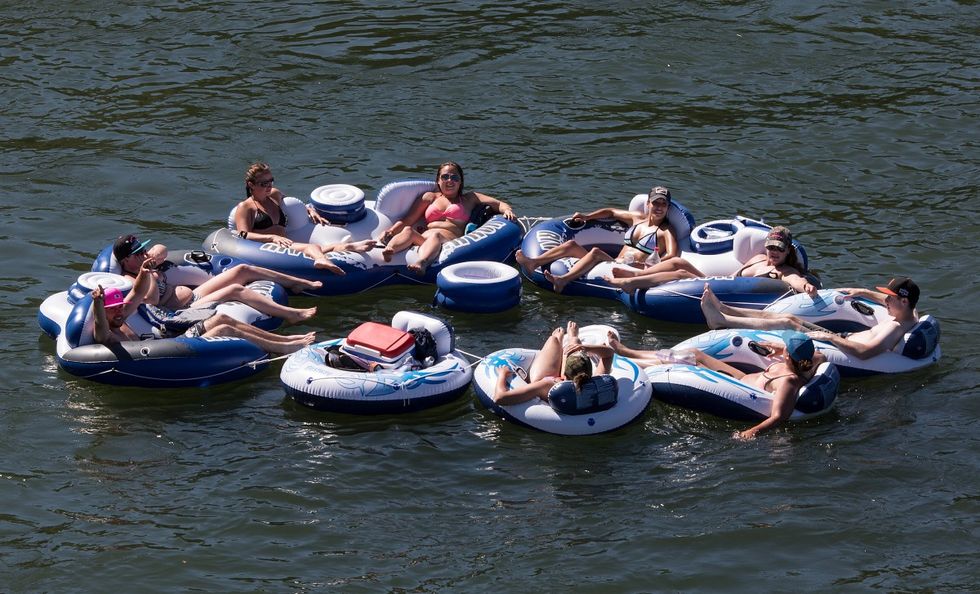 Within Georgia's thick forests lie rampant rivers that snake throughout Georgia's pine, and provide a perfect spot for people to go swimming and river tubing! Take a dive and explore Georgia's waters, while cooling off from the heat. Splash around with family members or friends, or float along the current in Georgia's natural lazy river, without the wait in line. A fun get together spot, swimming and river tubing provides a fun, cheap alternative to expensive water parks commonly visited during break.
13. Visit family! (FREE)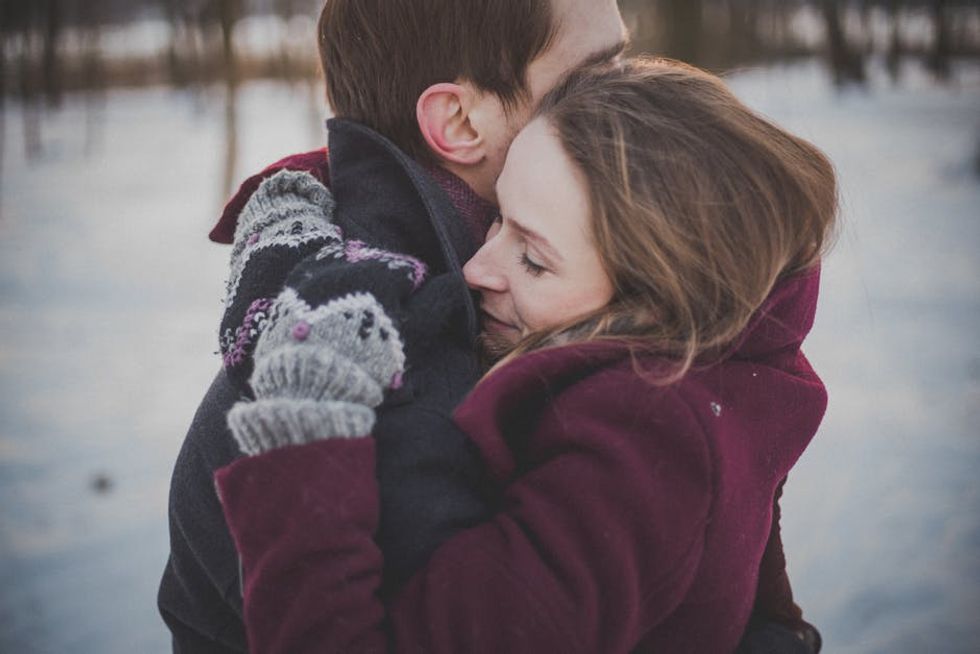 Nothing's a better way to spend your free time than visiting those you grew up around and love you. Finally having time to take the hour drive to visit grandma is a heart warming and long overdue gift, not only to the loved one but to you too. A way to reflect on time and the past, relax in the arms of your family and enjoy the visit while it lasts.