For many years, Northeastern was not a good school. A vice-provost at the time even described it as an "institution in turmoil." However, under the vision and leadership of President Richard Freeland (1996-2006), Northeastern slowly climbed the ranks, cracking top 100 in the U.S. News & World Report "Best Colleges" ranking in 2005, and securing its spot at #39 this year. Today, Northeastern is one of the most selective schools in the country, with an acceptance rate of 28%.
Because of its history as a lower-tier institution, Northeastern does not boast as many renowned alumni as other top institutions tend to have. However, not many people know about the group of successful alumni who call Northeastern alma mater.
Here's a list of 7 Northeastern alum you should know.
1. David Poile '70 - Nashville Predators GM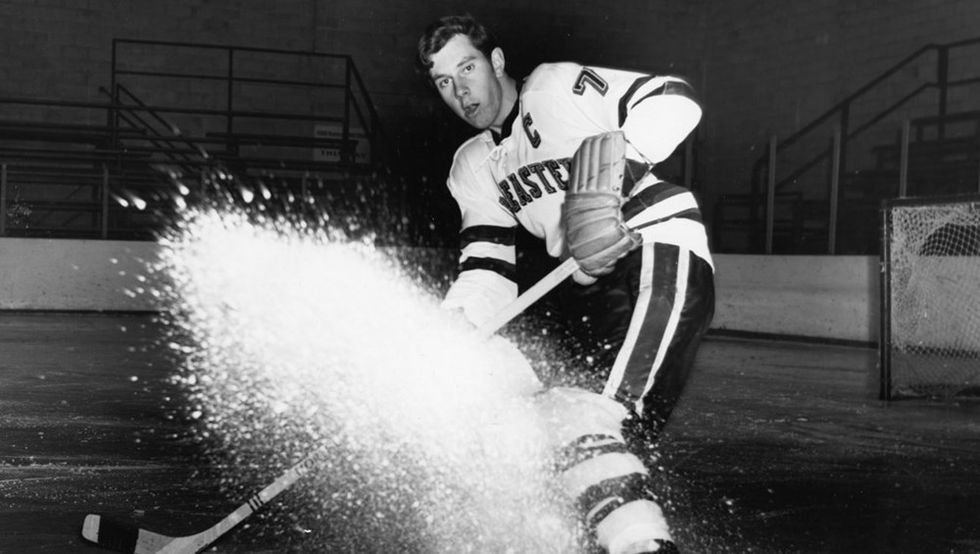 At Northeastern, Poile played three seasons of varsity hockey (1967 to 1970), where he tallied 82 goals and 36 assists. He also earned the team's Most Valuable Player distinction in two of his three seasons with the team and captained the team in his senior season. Poile still holds program's record for hat tricks with 11 and was inducted into the Northeastern Hall of Fame in 1987.
Poile currently serves as the President of Hockey Operations and General Manager of the NHL's Nashville Predators. He has been the team's only GM since its formation in 1998.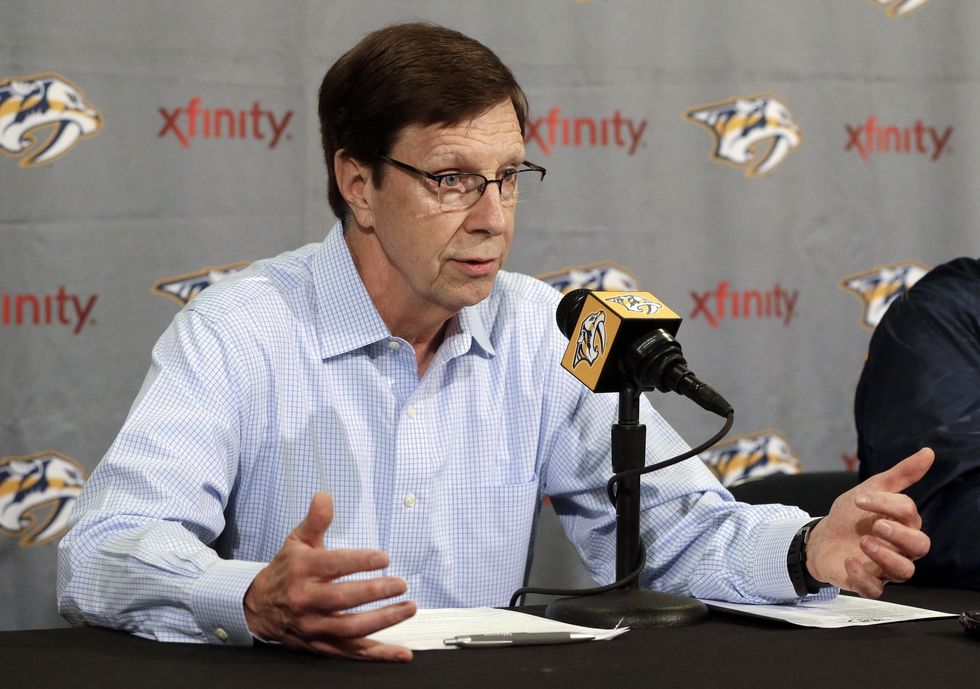 In 2001, he received the Lester Patrick Trophy to honor his contributions to the sport of hockey. This year, he was awarded the NHL General Manager of the Year Award. You can watch him accept his award here.
Under Poile, the Predators have been able to build a formidable team, with the likes of Mike Fisher and P.K. Subban. His ability propelled the Predators to their first Stanley Cup Final in club history. Most notably, Poile contributed by making two-franchise altering deals that led to the team's success. First when Poile dealt defenseman Seth Jones to the Columbus Blue Jackets in exchange for top centerman Ryan Johansen. And again when Poile traded Shea Weber to the Montreal Canadiens in exchange for All-Star defenseman P.K. Subban. Ultimately, the Predators fell to the Pittsburgh Penguins in Game 6. But it was still an incredible season for a relatively young team.
2. George D. Behrakis '57, H'98 - Inventor of Tylenol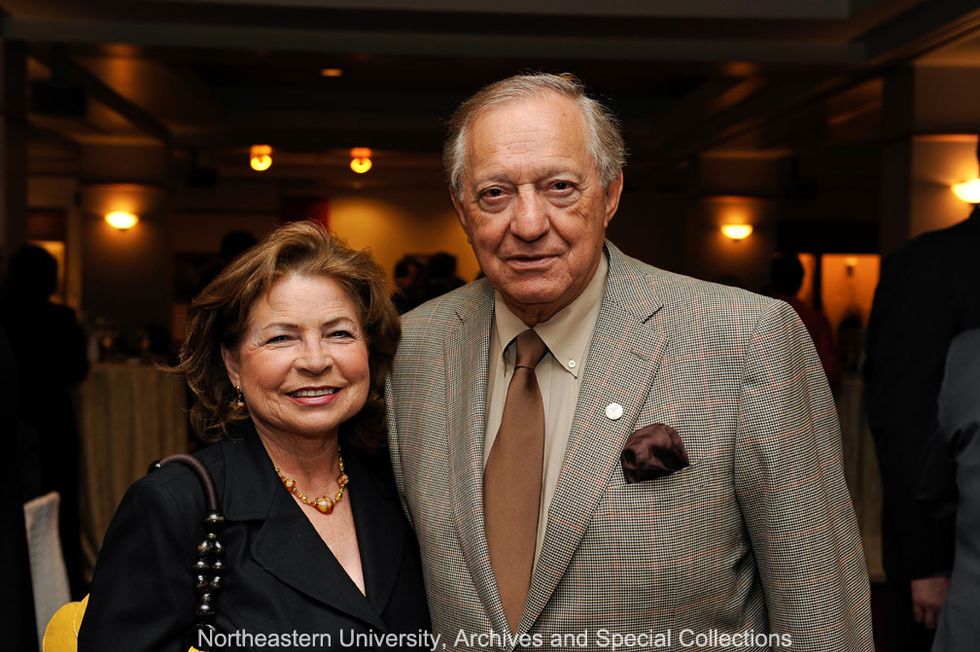 Behrakis is an established researcher and marketer of asthma and allergy products in the pharmaceutical industry. In 1959, Behrakis worked at Johnson and Johnson, where he and his team created Tylenol, which eventually became a household name.
He later founded Dooner Laboratories, which grew rapidly. Nine years later, he sold the company and started Muro Pharmaceuticals, which first worked on eye products and later moved on to asthma products. Behrakis led the company to its success before selling it in 1996.
After retiring from the pharmaceutical industry in 1998, Behrakis became a huge proponent of philanthropy. Along with his wife, Margo, he founded the Behrakis Foundation, where a majority of his philanthropic causes concentrated in the areas of Arts, Education, HealthCare, Hellenic Causes and the Eastern Orthodox Faith.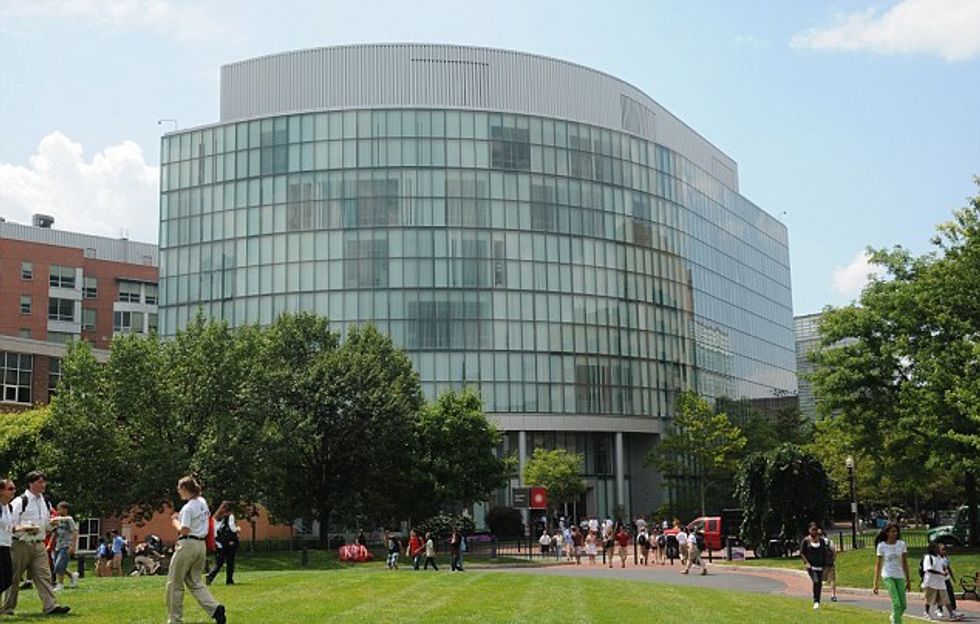 At Northeastern, he provided $1 million to endow the George D. Behrakis Chair in the Field of Targeted Pharmaceuticals (an endowed chair is a position permanently paid for with the revenue from an endowment fund specifically set up for that purpose) and pledged $6 million for the construction of a new health science building, later dedicated the George D. Behrakis Health Sciences Center.
For the School of Pharmacy's 50th anniversary, Behrakis also helped raise $1 million in pharmacy scholarship funds for Northeastern by pledging a dollar-for-dollar match to funds generated by other alumni and friends.
In 1998, Behrakis received an honorary degree from Northeastern. He is also a trustee at the school.
3. Wendy Williams '86 - Host of The Wendy Williams Show

[rebelmouse-proxy-image https://media.rbl.ms/image?u=%2Ffiles%2F2017%2F06%2F28%2F636342809379707940514334123_636342808956469380-554381991_636342743494569666-1678676066_wendy-williams-ratings-syndication.jpg%25253Fw%3D670%26h%3D377%26crop%3D1&ho=https%3A%2F%2Faz616578.vo.msecnd.net&s=937&h=3640b99c0ca31d60f2741b53e05a46a746f04e1adcb83bdb562156f58a0d3de3&size=980x&c=1658775850 crop_info="%7B%22image%22%3A%20%22https%3A//media.rbl.ms/image%3Fu%3D%252Ffiles%252F2017%252F06%252F28%252F636342809379707940514334123_636342808956469380-554381991_636342743494569666-1678676066_wendy-williams-ratings-syndication.jpg%2525253Fw%253D670%2526h%253D377%2526crop%253D1%26ho%3Dhttps%253A%252F%252Faz616578.vo.msecnd.net%26s%3D937%26h%3D3640b99c0ca31d60f2741b53e05a46a746f04e1adcb83bdb562156f58a0d3de3%26size%3D980x%26c%3D1658775850%22%7D" expand=1 original_size="1x1"]
Williams graduated from Northeastern's College of Arts and Sciences with a degree in communications. Since then she has gone on to be a television host, actress, author, fashion designer, and former radio personality.
She started out as a radio DJ and quickly gained her reputation as the "Queen of Dish" and "Shock Jockette." Her ease in asking provocative questions during interviews and outing celebrity secrets on air ignited her success.
Since 2008, she has also hosted her own talk show, The Wendy Williams Show, broadcast nationally Monday through Thursday. A differentiator that separates her show from many others is her heavier emphasis on stories about African-American entertainers than are covered on traditional entertainment programs. As a testament to William's success, her show has been nominated for four Daytime Emmy Awards and renewed through the 2019-20 season.
Apart from The Wendy Williams Show, Williams has also seen success in her writing, publishing 7 books, including her New York Times best-selling autobiography, The Wendy Williams Experience.
Never having been a great student, Williams admits, ""I think my GPA was, like, 2.0009." However, to this day, she is thankful for her communications professor, Carl Eastman, who "saw something" in her despite her poor academic performance. She recalls, "I said, 'Professor Eastman, help me. I'm gonna go out and do something so great that it's going to make the school proud... And he let me graduate."
4. Reggie Lewis '87 - Boston Celtics Forward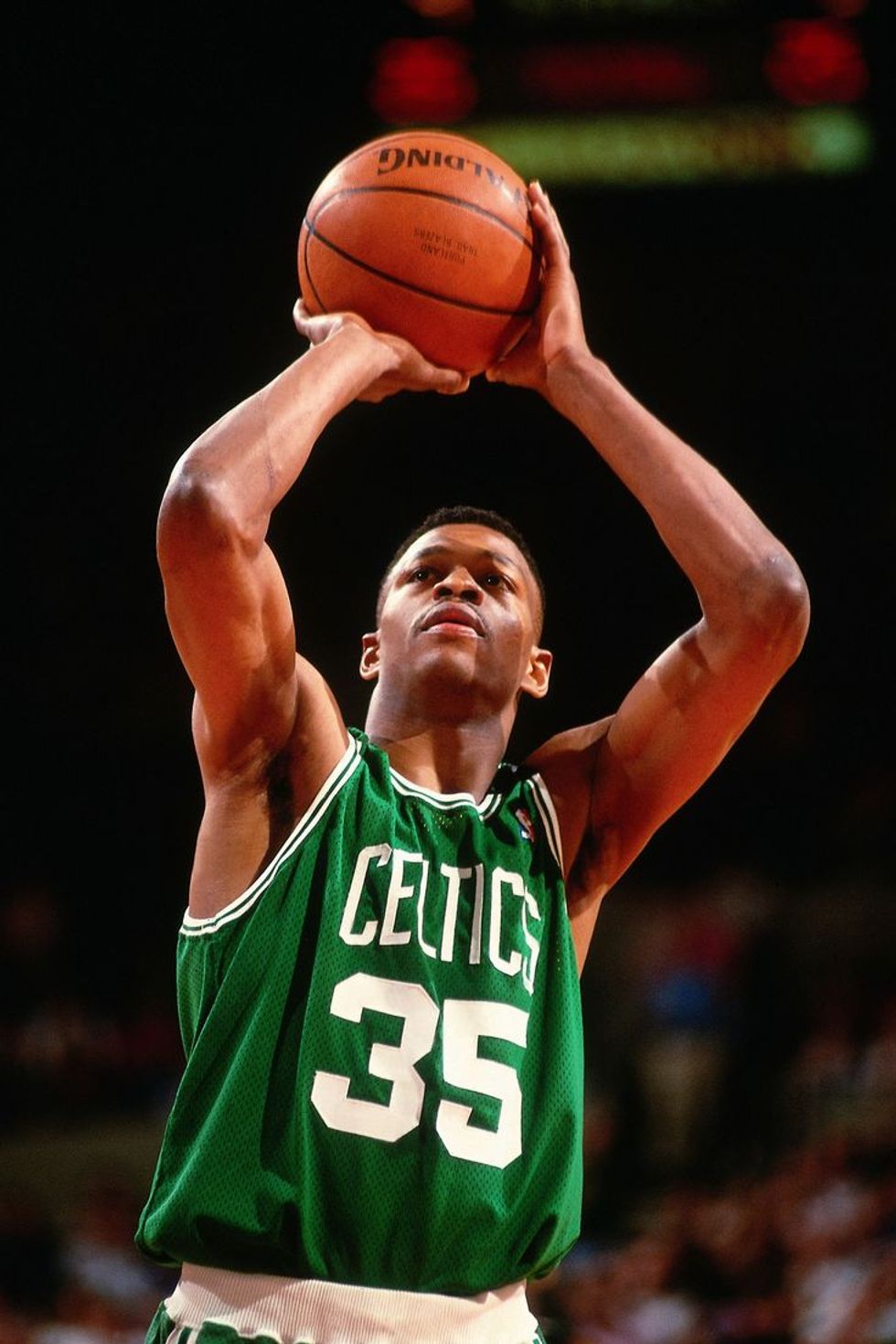 Reggie Lewis was drafted, 22nd overall, by the Boston Celtics in the first round of the 1987 NBA draft. This was largely a response to their aging star players, and the death of their 2nd overall pick in the 1986 draft, Len Bias.
Lewis did not see much playing time in his first season with the Celtics, averaging only 8.3 minutes per game. However, partly because of new coaching and Larry Bird's injury in the following season, Lewis saw more playing time, averaging over 30 minutes and scoring 18.5 points each game. In 1992, he was selected to the NBA All-Star Game.
However, tragedy struck in 1993 when Lewis was practicing at Brandeis University. He suffered sudden cardiac death on the basketball court, passing at only 27 years old. His cause of death was later attributed to hypertrophic cardiomyopathy, a structural heart defect and the most common cause of death in young athletes.
[rebelmouse-proxy-image https://media.rbl.ms/image?u=%2Ffiles%2F2017%2F06%2F28%2F6363427933089363341293468429_Reggie_Northeastern_excerpt_CSNNE1500kMP4_640x360_38316099700_original_original_crop_north.jpg%3F1380854866%26w%3D630%26h%3D420&ho=https%3A%2F%2Faz616578.vo.msecnd.net&s=674&h=393e4f3402d8f296ec2d852b6bbacad3f095d55c857dda53bf580085d9158fdd&size=980x&c=3128277303 crop_info="%7B%22image%22%3A%20%22https%3A//media.rbl.ms/image%3Fu%3D%252Ffiles%252F2017%252F06%252F28%252F6363427933089363341293468429_Reggie_Northeastern_excerpt_CSNNE1500kMP4_640x360_38316099700_original_original_crop_north.jpg%253F1380854866%2526w%253D630%2526h%253D420%26ho%3Dhttps%253A%252F%252Faz616578.vo.msecnd.net%26s%3D674%26h%3D393e4f3402d8f296ec2d852b6bbacad3f095d55c857dda53bf580085d9158fdd%26size%3D980x%26c%3D3128277303%22%7D" expand=1 original_size="1x1"]
At Northeastern, Lewis played four years of varsity basketball, scoring 2,709 points, still the all-time record at Northeastern and the most in New England collegiate history. Lewis led Huskies to win the Eastern College Athletic Conference-North in each of his four seasons and played in the NCAA Men's Basketball Tournament every year. He received the NAC Player of the Year honors three times and at the time, was ninth on the Division I career scoring list.
Although he accomplished a lot at Northeastern as an individual, what the team was able to accomplish with Lewis also deserves mention. The Huskies went 102-76 (72-6 in conference play) during the span of his career. His 1987 induction into the Northeastern Hall of Fame reads, "Husky fans had seen, quite simply, the greatest ever to wear the Red and Black."
Despite his early passing, his legacy still lives on. His #35 jersey was retired by the Boston Celtics and Northeastern Basketball. His jersey still hangs in Matthews Arena in tribute to him.
After his death, the Reggie Lewis Track and Athletic Center, which was partially funded by Lewis, was opened in Roxbury, Boston. It is now home to Northeastern's Track and Field team.
5. Biz Stone (attended) - Co-founder of Twitter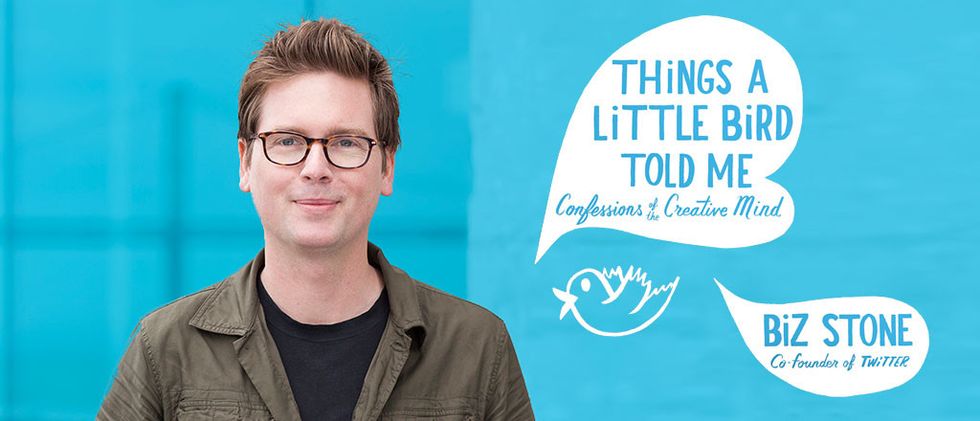 After graduating high school, Stone was awarded a community scholarship that sent him to Northeastern, where he studied writing. According to his LinkedIn, "The classes and professors were great but I didn't love the culture so I only studied [there] for one year. "
Following his year at Northeastern, Stone went on to study at UMass Boston, where he also stayed a year. He said, "I took a full four-year scholarship to this school but it didn't keep me there. I left after a year. "
After that, he dropped out of college for good, going to work for a couple of tech start-ups. Some of the projects he's worked on include Xanga and Blogger. But his most notable and successful project to date is Twitter. Now, Twitter is used by over 328 million active users and has changed the way people interact with celebrities, politicians, authors, friends, etc.
6. Larry Meyer '75 - CEO of Uniqlo USA
[rebelmouse-proxy-image https://media.rbl.ms/image?u=%2Ffiles%2F2017%2F06%2F28%2F636342850412712943244715632_Larry_Meyer.jpg%3F600x600&ho=https%3A%2F%2Faz616578.vo.msecnd.net&s=752&h=893972c2d2c1f08b1ea87edd37f54cc76200c5ce46aeca4924331312401deb13&size=980x&c=2732085157 crop_info="%7B%22image%22%3A%20%22https%3A//media.rbl.ms/image%3Fu%3D%252Ffiles%252F2017%252F06%252F28%252F636342850412712943244715632_Larry_Meyer.jpg%253F600x600%26ho%3Dhttps%253A%252F%252Faz616578.vo.msecnd.net%26s%3D752%26h%3D893972c2d2c1f08b1ea87edd37f54cc76200c5ce46aeca4924331312401deb13%26size%3D980x%26c%3D2732085157%22%7D" expand=1 original_size="1x1"]
Uniqlo, a fashion retailer from Japan, is taking the U.S. by storm. Under Meyer's leadership, the company has seen aggressive expansion in the U.S. with 48 stores in the U.S. including 6 in Massachusetts. You can find Uniqlo at Faneuil Hall, on Newbury Street, or at the Natick Mall.
Before Uniqlo, Meyer worked as the Executive Vice President and CFO of retail giant, Forever 21. According to Forbes, a huge contributor to Meyer's recruitment to Uniqlo was his "supply chain magic." Working with a fast-fashion brand like Forever 21, Meyer had to be "supply chain, operationally driven." Much of the brand's success is attributed to getting the product in front of customers fast. In hiring Meyer, Uniqlo hopes that he can deliver the same speediness that made brands like Forever 21, Zara, and H&M successful.
Meyer got a Bachelor of Science in Accounting and History from Northeastern. In 2014, Meyer came back to speak at Northeastern, as part of IDEA, Northeastern's student-led Venture Accelerator. There, he talked about the online retail industry and fielded questions about retail going mobile, speaking to the implications of innovations on online and brick and mortar stores.
7. Shawn Fanning (attended) - Founder of Napster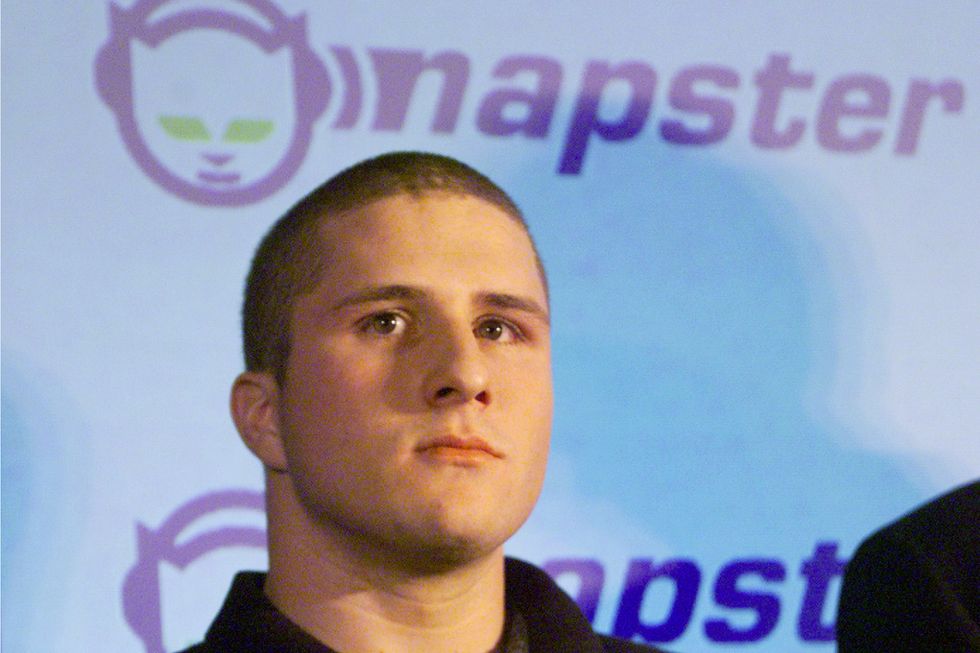 Fanning hijacked the music industry with his file-sharing service, Napster. The idea for Napster came to him while he was sitting in his dorm room at Northeastern, hanging out with some friends, listening to his roommate whine about dead MP3 links. This got him thinking, that there might be a way to access files without going through a website. With some coding knowledge he had acquired in high school, Fanning knew enough to think that such a program was possible.
He became engrossed in it. Fanning acknowledges, "I'm like that. Once I begin focusing on something, I'll just keep going until it's done. I cut off the outside world." That's when he decided to drop-out of Northeastern, telling his cousin, "I'm not going back to school."
His parents were very dissatisfied with the decision. His mom, Coleen Verrier, recalls, "When he didn't go back to school, it crushed me." They felt that he would regret the decision and that it would not amount to anything without a degree. However, he because of Fanning's persistence, his parents had no choice but to comply. "He explained he had these things he said were urgent, " said Verrier. This idea had taken over his life. He never went back to his dorm room, leaving everything but his computer behind.
---
With Northeastern consistently climbing in the rankings every year, I am confident that we will hear more about the great accomplishments of Northeastern's alumni.