Car Battery
5 Things That Drain Your Car Battery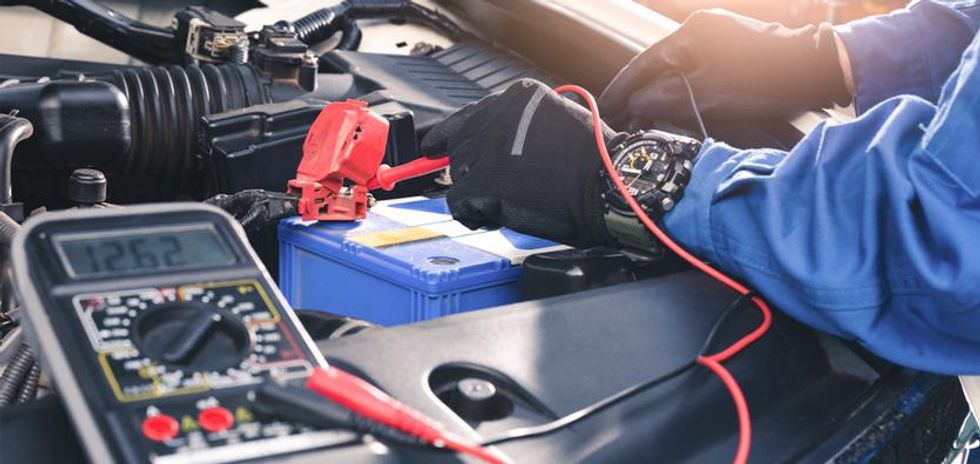 It is the worst when you head out to your vehicle and it does not start. Then you have to play detective to try and figure out why your car is not starting. A lot of the time, the reason is that your care battery is drained. The nice thing about this is that if you can get a jump start, you can be on your way. If you are puzzled as to why your car battery, here are a few things that can drain your car battery.
Headlights
The biggest culprit of a car battery being drained is typically the headlights being left on. If your headlights are not automatic, you may not remember to shut them off when you get out of the vehicle. Fortunately, all the new vehicles have headlights with timers but for vehicles that are older always ensure that your headlights are turned off.
Bad Battery Connection
There may be a problem with the battery connection. The terminals can either become loose or corroded over time. If you are having trouble with your battery, be sure that you take a look at your battery. Check to see if there is a solid connection to the battery, you may even want to just reconnect the battery to be sure. To prevent corrosion on your battery, clean your battery terminals periodically.
Extreme Weather
If your battery is older, it is susceptible to being affected by the weather. Especially if it is extremely cold or hot. The extreme temperatures may decrease its performance or might die completely. If you have a new battery, it should have more resistance to extreme temperatures so this should not be the culprit of your battery dying.
Bad Alternator
When your vehicle is on, it is the alternator that recharges the battery. If your alternator has gone bad, it will not recharge the battery and it will eventually just die. A strong indicator of it being your alternator is that you were just driving your car but it will not start now. Before you replace a battery because you think it is bad, be sure that it is not your alternator.
Excessive Short Drives
Your battery uses the most power in order to start your vehicle. If you take short drives consistently, it never allows your alternator to recharge your battery and make up for the power that was used in order to start your vehicle. If you find yourself in this situation, go for a longer drive to allow your battery to charge. Or leave you car running so the alternator can work though the vehicle is stationary.
Car Batteries Are Crucial
There are a lot of different reasons that you vehicle could not be working. Your head lights could have been left on, extreme weather, bad battery connection, a bad alternator, or drives that are too short. Regardless of the reason, your car cannot run without its battery. You will have to replace your car battery, get a jump and figure out what is draining your battery.