The day we've all been waiting for is right around the corner - Election Day. I'm sure the entire American population agrees that November 8th cannot come soon enough. 2016 has been quite a year and it's pretty reassuring to see that our presidential candidates have come down to a corrupt establishment politician and an offensive twitter-war-mongering billionaire. However, Trump and Hillary are not your only options. Of course your somewhat popular third party options are Gary Johnson, Jill Stein, and that suddenly relevant McMullin guy, but wait, there's more! Take a look at some unique third party candidates who you can write in on Tuesday,
1. Vermin Supreme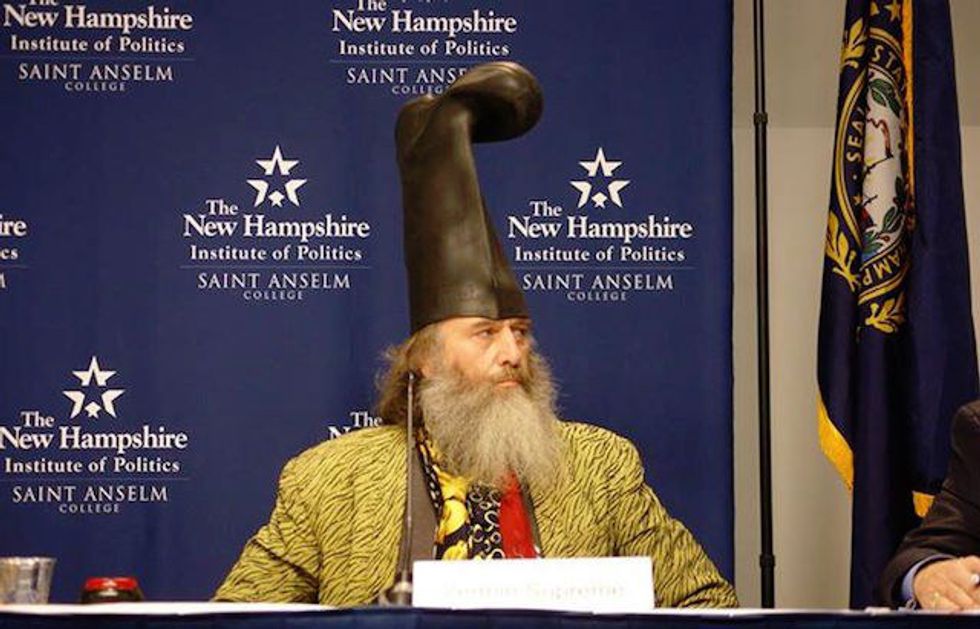 This guy's ambition is inspirational - he's ran for president each election since 2004 and this year, joined the race as a Libertarian candidate. Known for wearing a boot as a hat, Vermin Supreme vouches for zombie apocalypse preparation, time travel research, and a pony for all Americans. If that doesn't persuade you enough, he's also a self-proclaimed anarchist.
2. Jimmy McMillan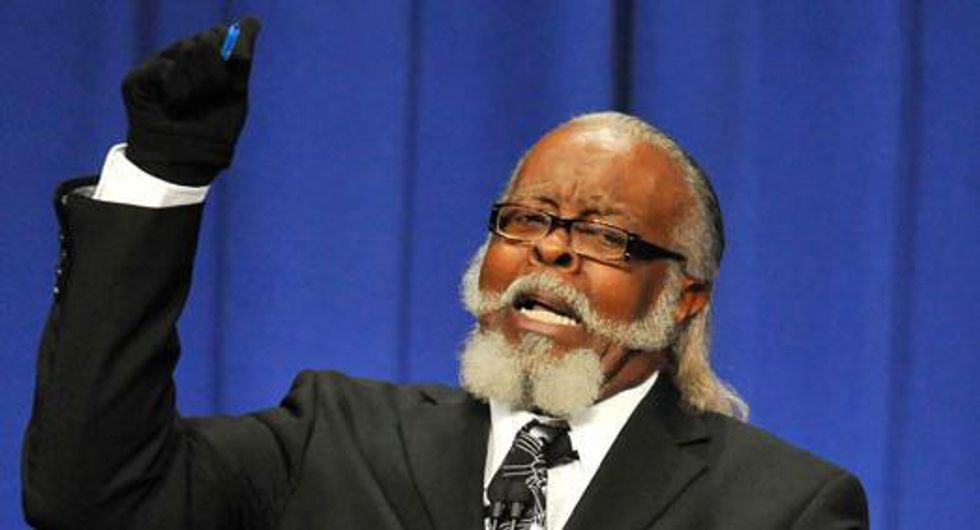 While he is the founder of the "Rent Is Too Damn High Party," Jimmy McMillian may be best known for Kenan Thompson's portrayal of him on Saturday Night Live. McMillan is another one with a passion for politics, running for offices ranging from mayor of New York City to president of the United States. He also is a former male stripper and Vietnam veteran.
3. John McAffe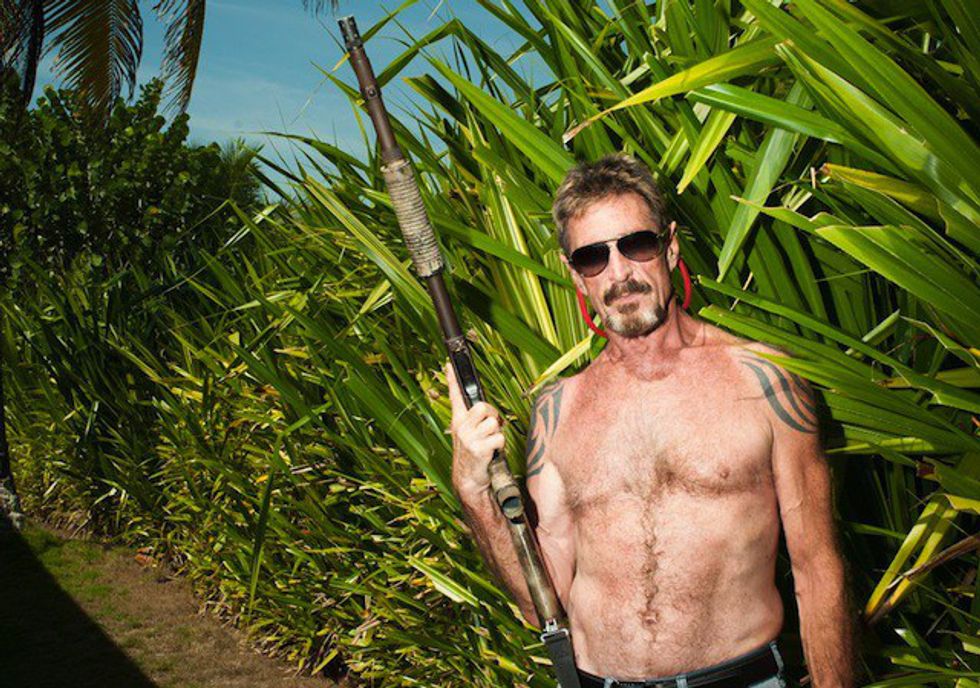 Yes, he's the same guy behind the McAffe anti-virus pop-up. He also does yoga, was questioned for murder in Belize, and ran as this year's Libertarian Party candidate, losing to Gary Johnson. He's also the subject of the "Showtime" documentary Gringo: The Dangerous Life of John McAffe about his Belizean murder scandal, although he claims it's lies.
4. Deez Nuts

You know America is a beautiful country when a 15-year-old from Iowa can nominate a meme for the presidency - and receive 9% of North Carolina's vote in a pre-election poll. Deez Nuts, running as an Independent, is also leading Jill Stein as of August 2016 and received celebrity endorsements from rappers Warren G and Ice-T.
5. Harambe

Harambe just might be the candidate we need - but do we deserve him? The beloved gorilla-turned-meme who was tragically shot dead on the 28th of May in the Cincinnati Zoo has become a popular write-in for the 2016 election. He too, is leading Jill Stein in national polls. Rumor has it that his running mate is Bantu, another fallen gorilla brother.