Bath, Body, and Self-Care

Thistle Farms is a residential program and sanctuary for women who are survivors of abuse, trafficking, addiction and trauma. Together, they make bath and body products for men and women (their tea tree mint body balm is my FAVORITE) as well as home good products, apparel, and special holiday sets. Give and gift from a good cause this year!
2. Firme Arte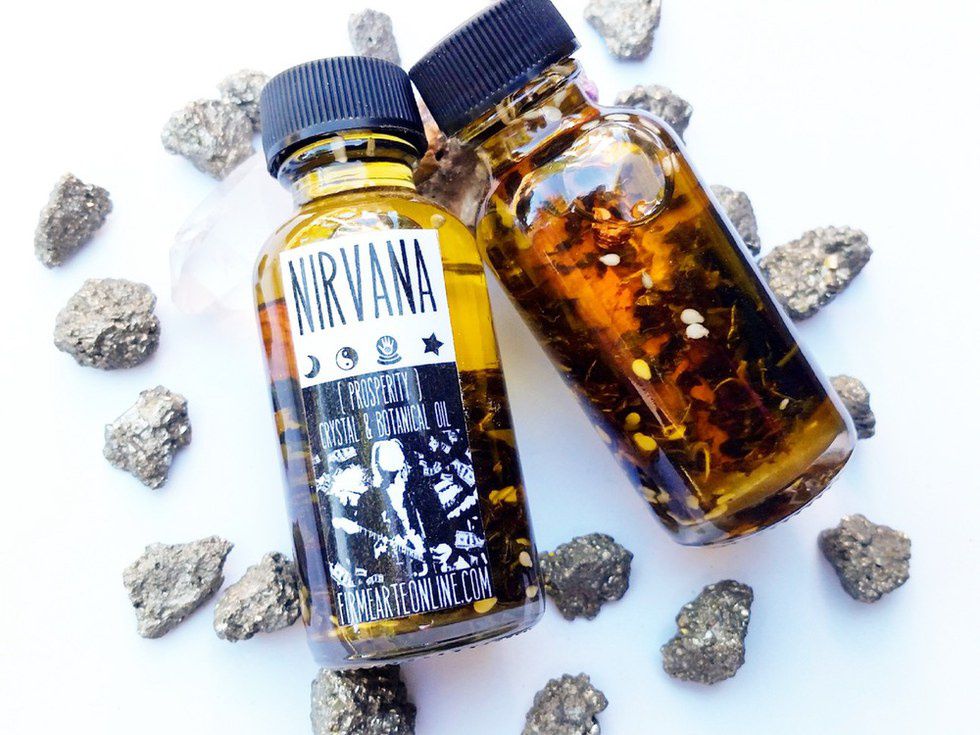 Firme Arte has a witchy selection of bath bombs, essential oils, face masks, crystals, herbal teas, and more. Their products are the perfect gift for relaxation and empowerment. Check out their site for holiday deals, including 10 percent off $25 orders!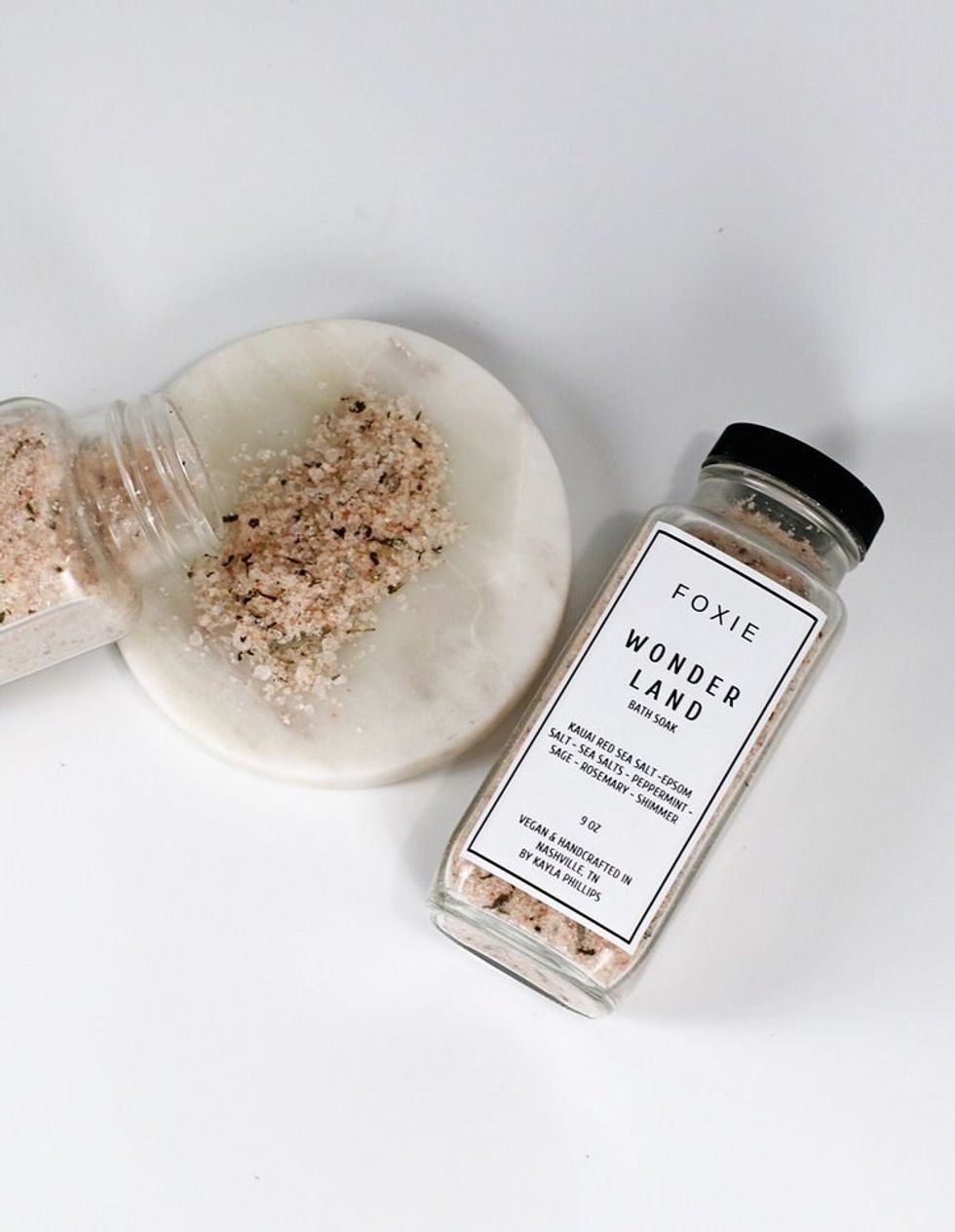 Foxie Cosmetics is a Woman of Color-owned business that specializes in vegan bath products, skincare and healthy hair. Their holiday products are a great addition to anyone's beauty/self-care routine. Foxie's variety of natural items is guaranteed to leave you feeling amazing!
4. Magnolia Makeup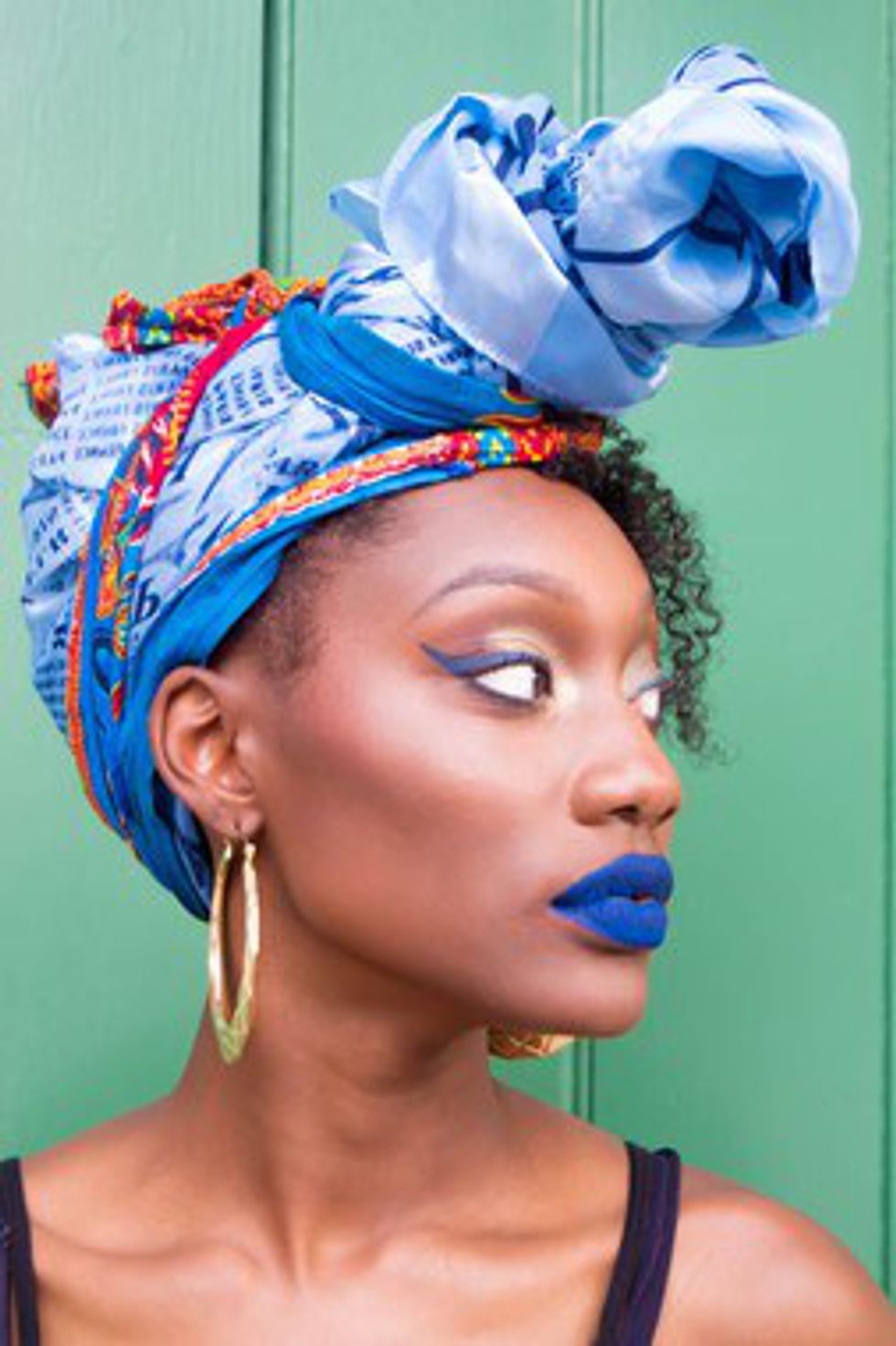 Magnolia Makeup consists of extremely pigmented eye shadows, gorgeous lip colors, and Black Girl Magic; what more could you want? Their "Eggplantish" matte lipstick is the color your MUA friend needs all year long.
5. Silver Market Co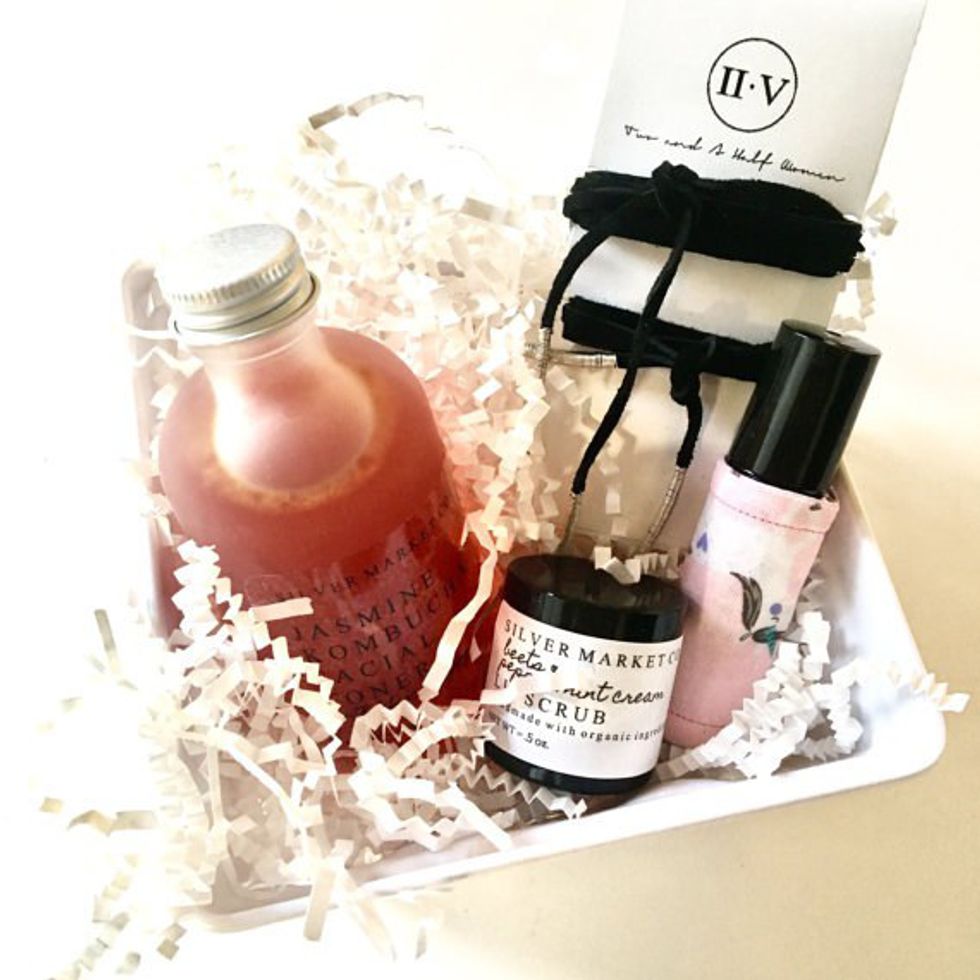 Woman owned and operated, Silver Market Co is about to become your new skincare obsession. From facial toners to bath bombs, their handmade products are super affordable (their kombucha and rose toner is under $10!) and perfect for cozy, winter days. Seasonal products such as Silver Market's Mulled Cider bath bomb and Cinnamon Honey soap bar will make delightful gifts. Also, follow Silver Market Co's instagram to win products monthly!
---
Art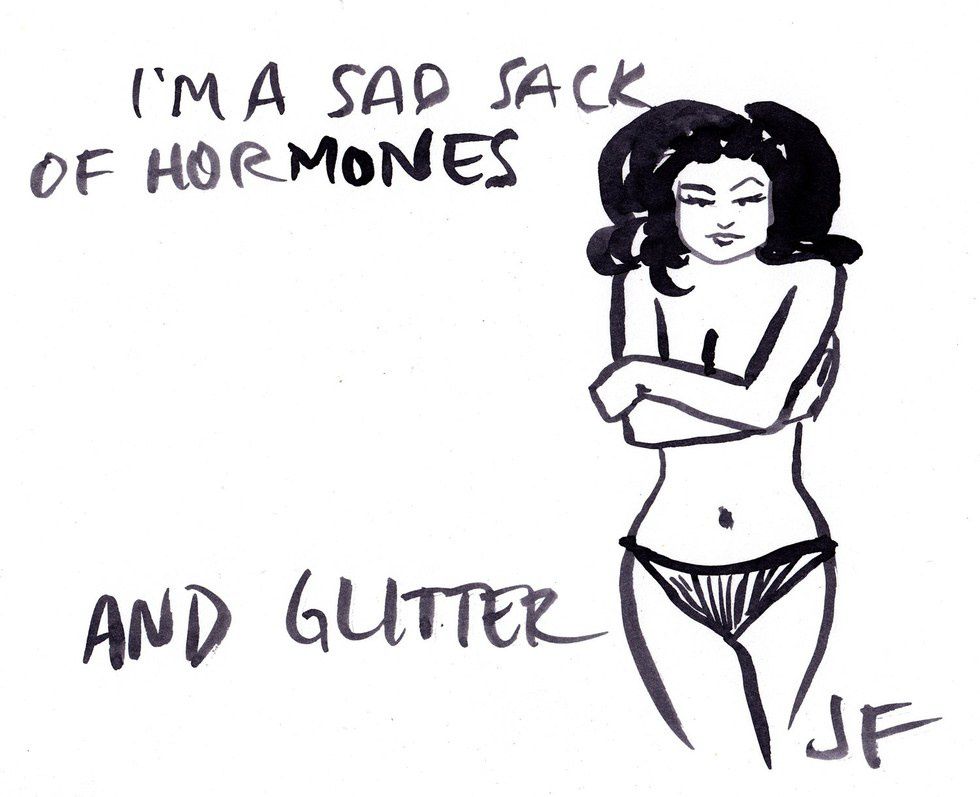 I absolutely love Jacq The Stripper — she is an unapologetic, sex-positive feminist who illustrates hilarious comics based on her real life experiences. Jacq's online store has a kickass mix of her art, apparel, and cute, sassy pins. Pre-order her new coffee-table book "Striptastic!" to give the coolest present... or just order it for yourself.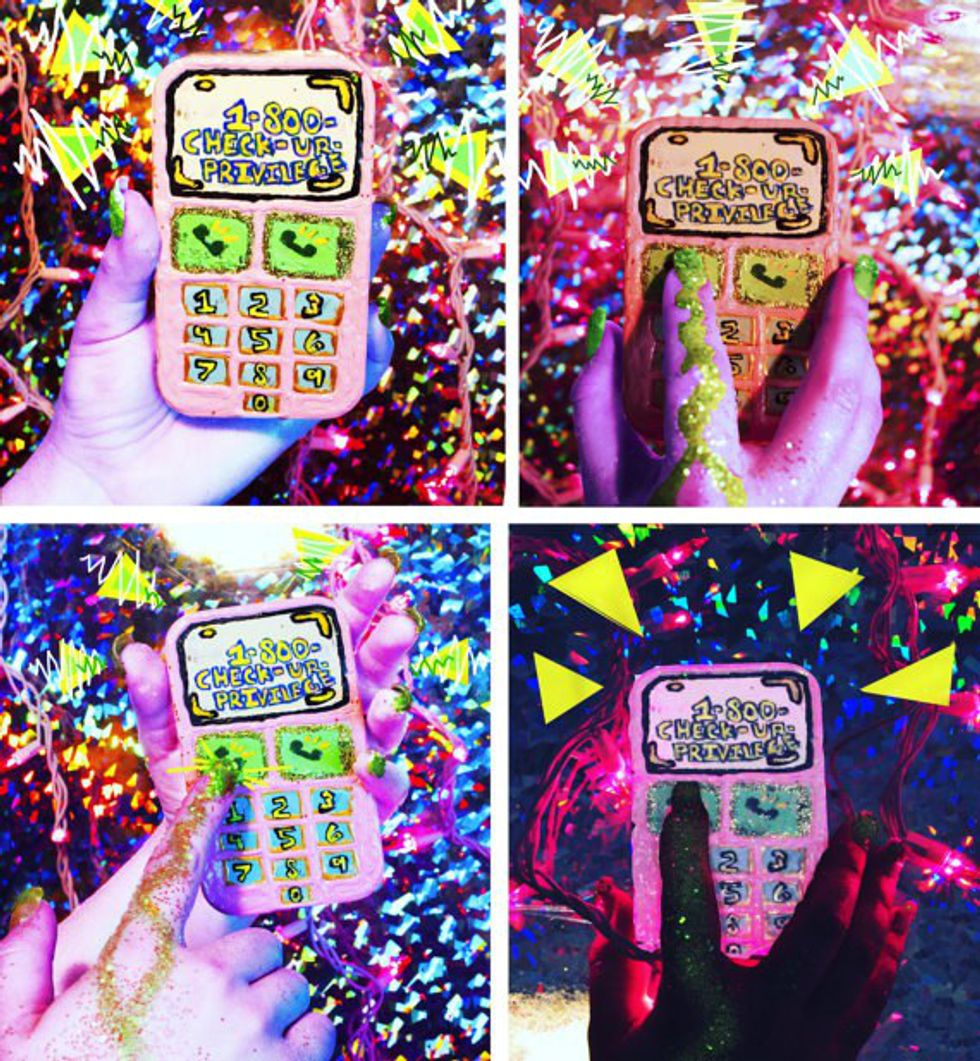 The Cira Shop has a beautiful collection of mixed media art, focused on social justice and body positivity. Buy their gorgeous art for your activist friend who needs a pop of color on their walls! Use "CIRACHEER20" at checkout for 20 percent OFF!
8. The Wildness Co

The Wildness Co creates detailed embroidery art for all environmental enthusiasts and nature lovers. Don't miss out on their holiday sale going on now!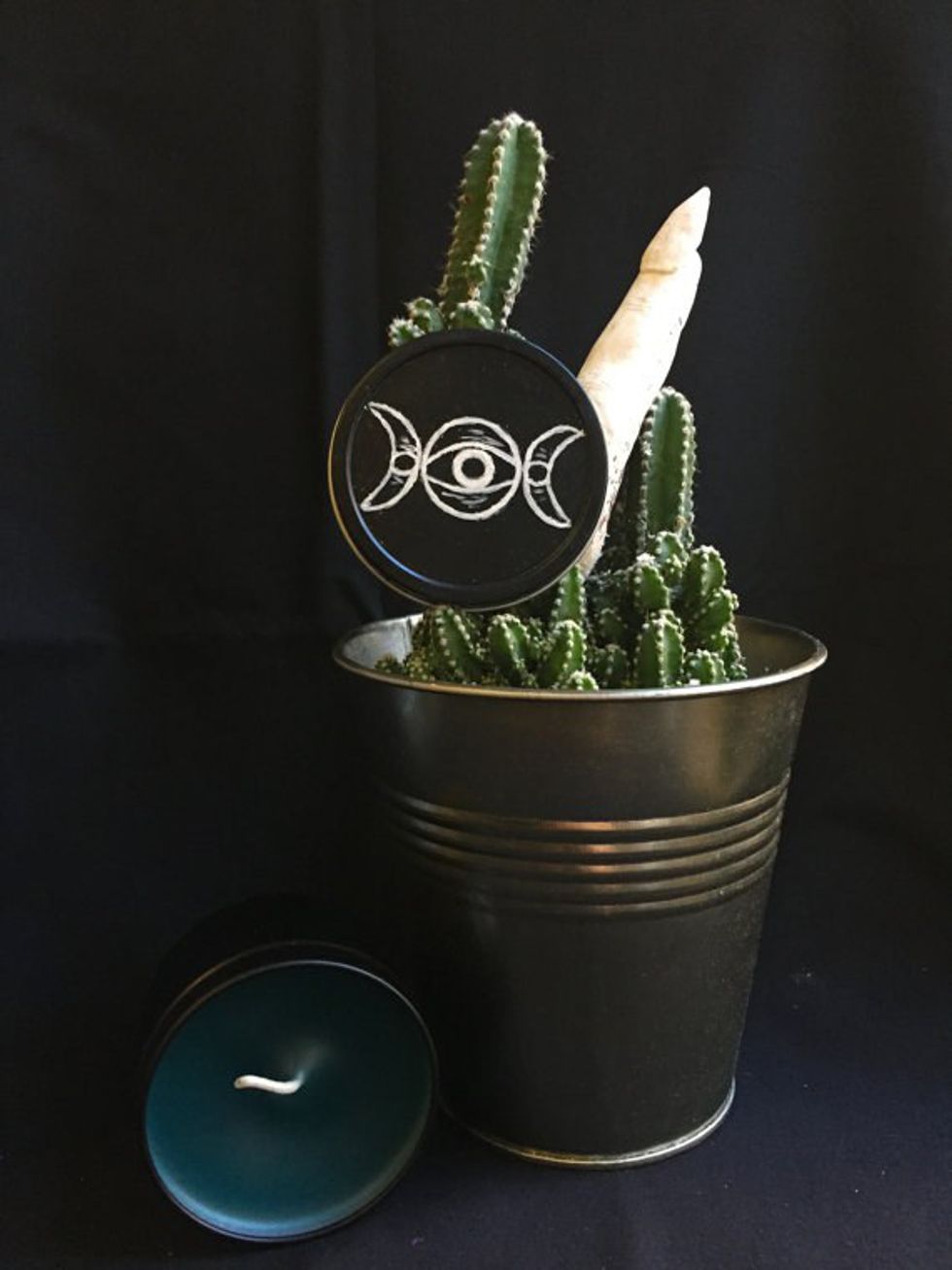 Burnouts' store has a selection of pins and hand painted candles made for your eclectic friend who celebrates 4/20 every day. STOCKING STUFFERS!
---
Subscription Boxes

10. Muse Monthly
Muse Monthly's subscription box makes snowy days even cozier- curl up with a hot cup of tea, new reading material, and more. Subscribe yourself or a loved one to an affordable monthly, 3-month, 6-month or 12-month plan!
11. Eighteen Feathers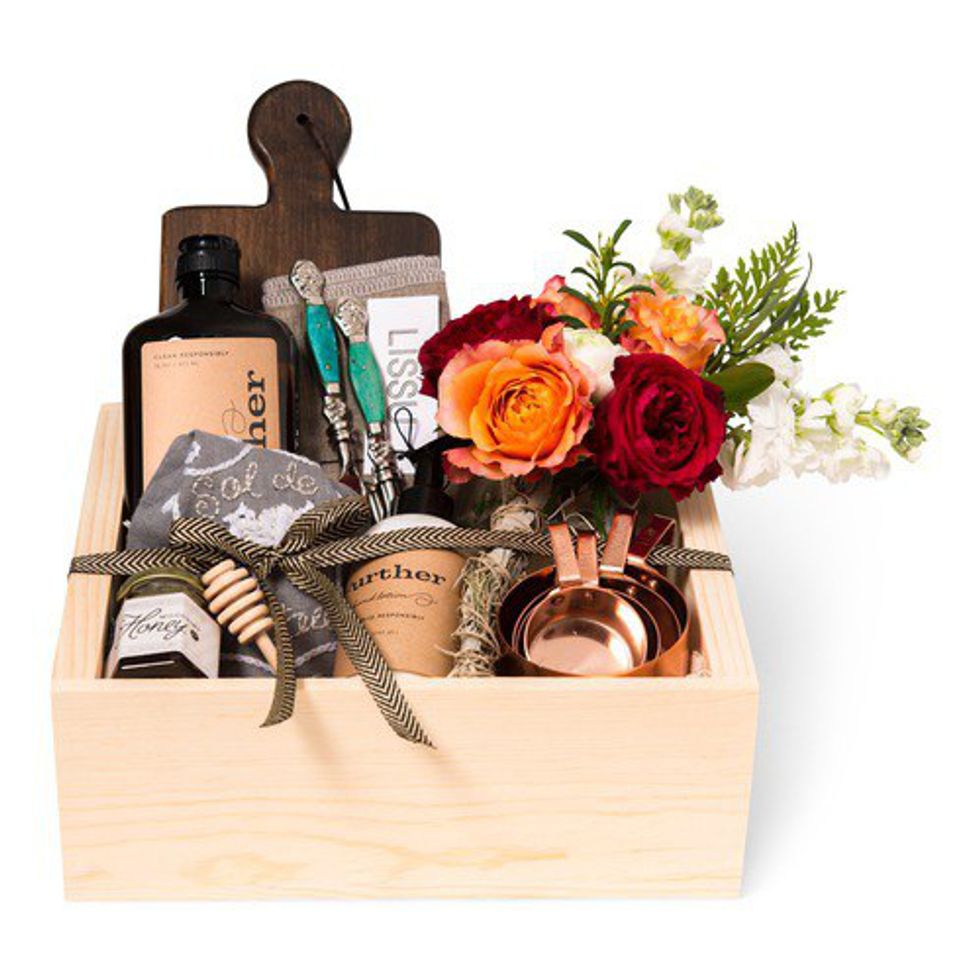 Alyssa of Eighteen Feathers beautifully curates personalized gift boxes for every occasion. Eighteen Feather's options include a Man Box, The Sweet Foodie, and more; she also specializes in custom orders. Mention this article or use the code "spreadinghappiness" for 15 percent OFF your order!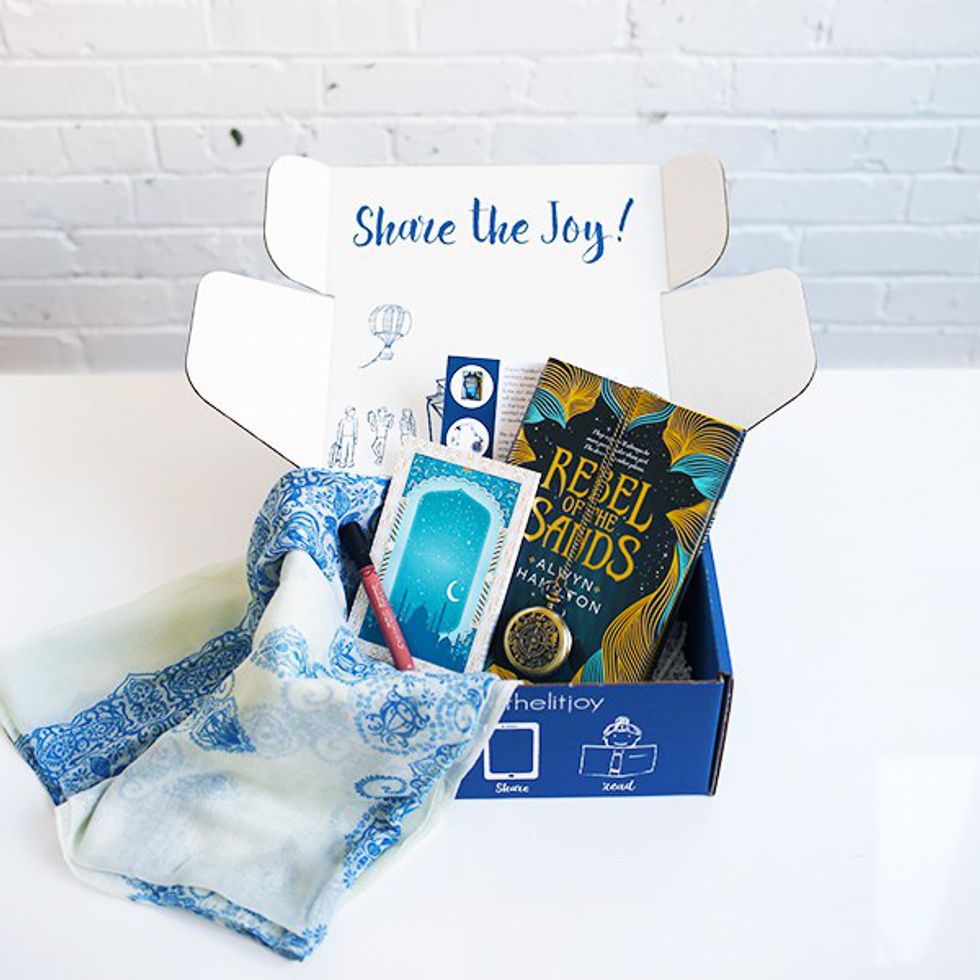 Lit Joy Crates are geared towards children ages 3 to 7, as well as a separate box for young adults, age 14 and up. They feature a variety of artisanal, bookish products that compliment the rotating theme of the monthly box. The all-in-one gift for the younger members of your family!
---
Jewelry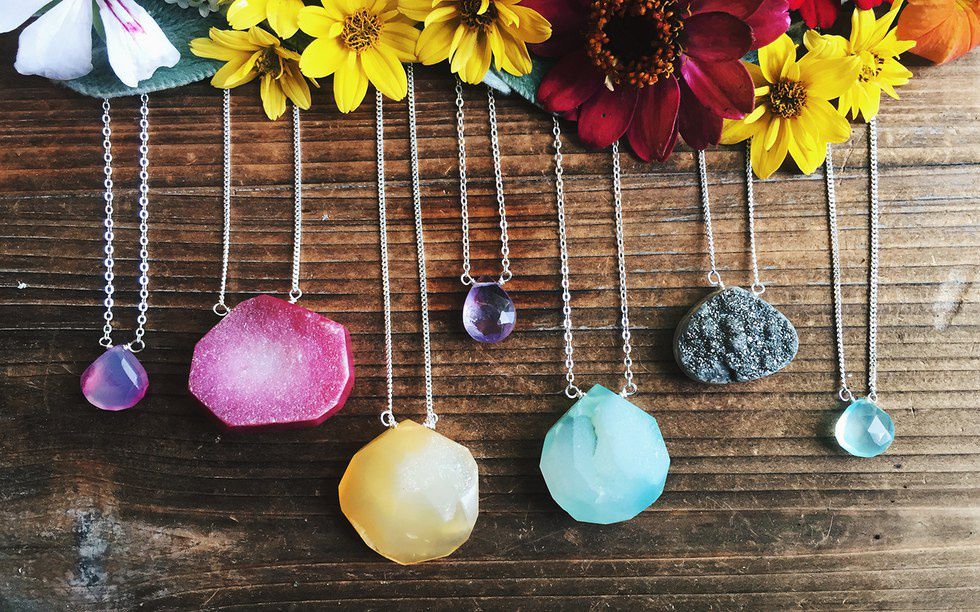 Salame's jewelry is simple, elegant, and classic. Visit their store and purchase a piece of elemental jewelry that goes with any minimalist's wardrobe.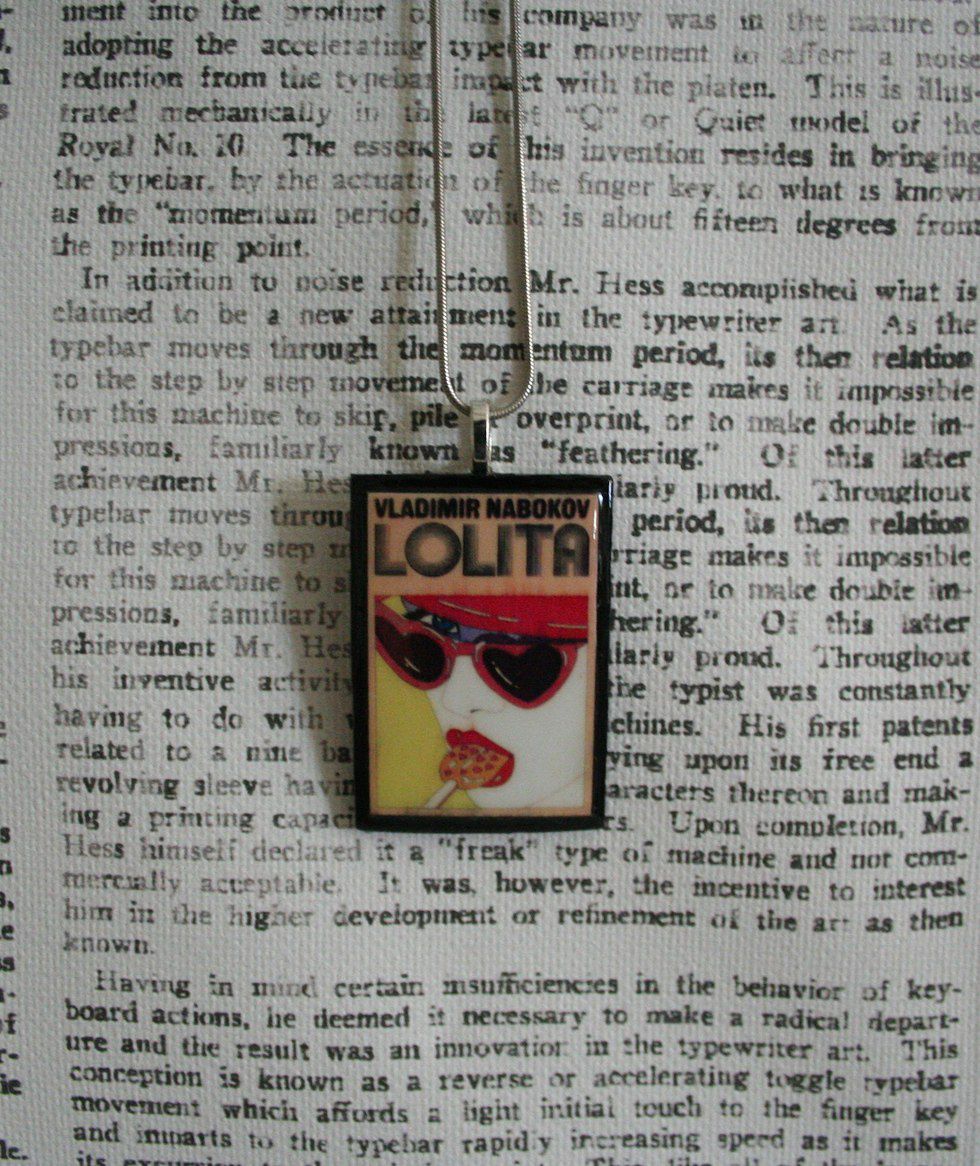 PaperTrail's hand-carved clay necklaces are the perfect gift for bookworms and classic literature snobs. Find a book or request a custom pendant on PaperTrail's online shop, and wear your favorite novel. Use the code "PAPERTRAILHOLIDAY" for 15 percent OFF your order!
---
Music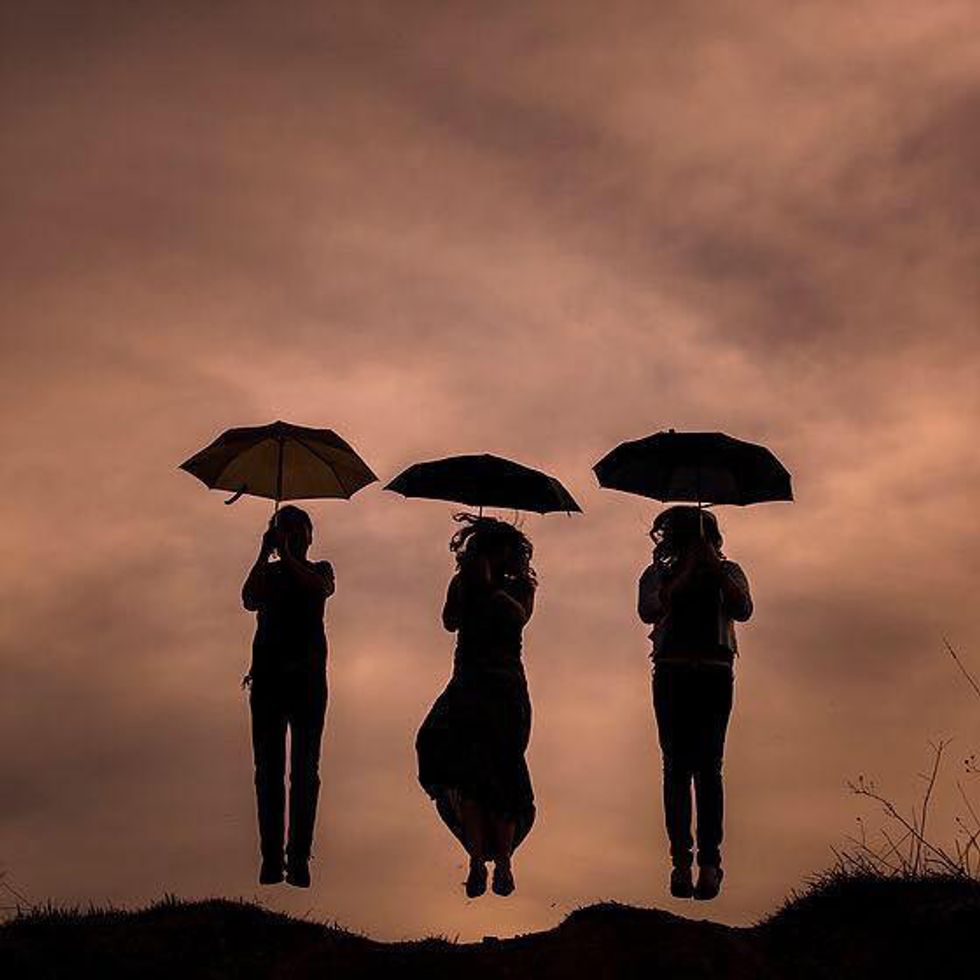 The Crew of The Half Moon can be best described as the grunge, indie, 90s-esque band every music lover needs to hear. Their new full-length album, "Blanket Fort Radio," was cut on vinyl and is a great addition to anyone's record collection.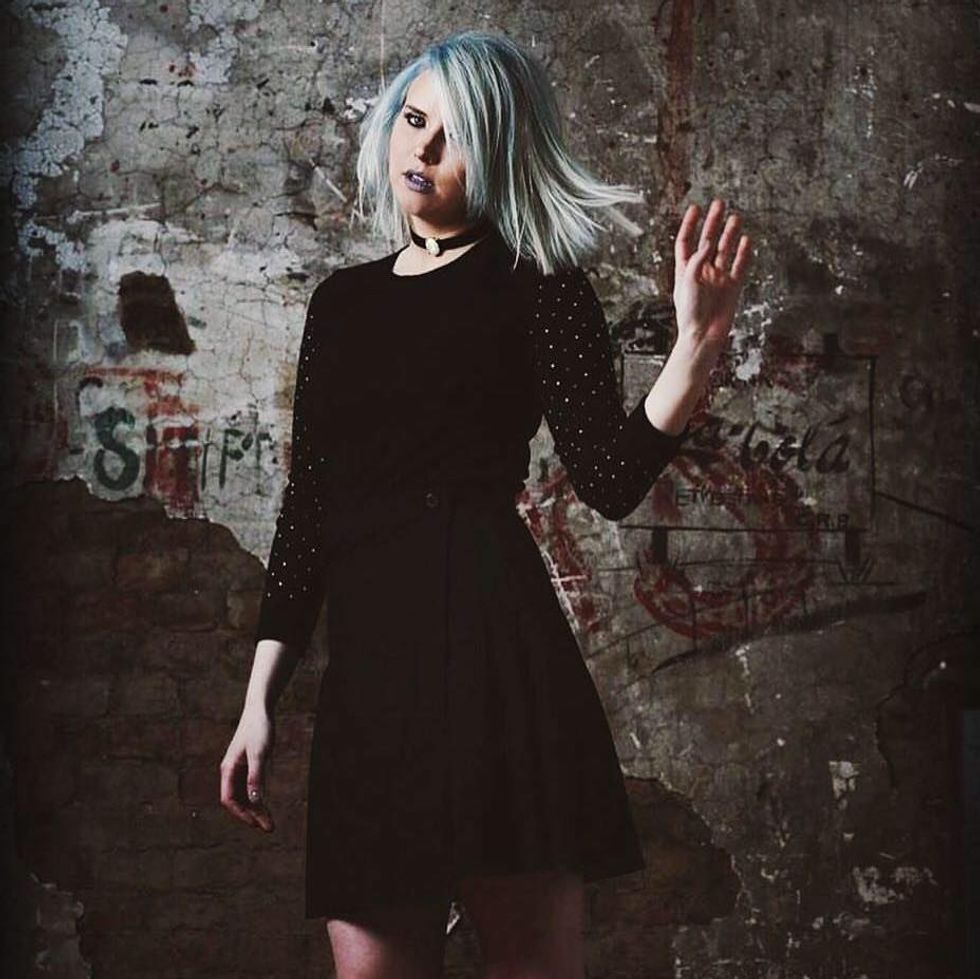 Lauren Strange is a Nashville-based songstress and self-proclaimed riot grrrl whose music has similar vibes as Veruca Salt, Garbage, and Ryan Adams. Her killer cover of "Zombie" (available digitally and as a CD) is an awesome present for anyone who loves The Cranberries and dancing without discretion.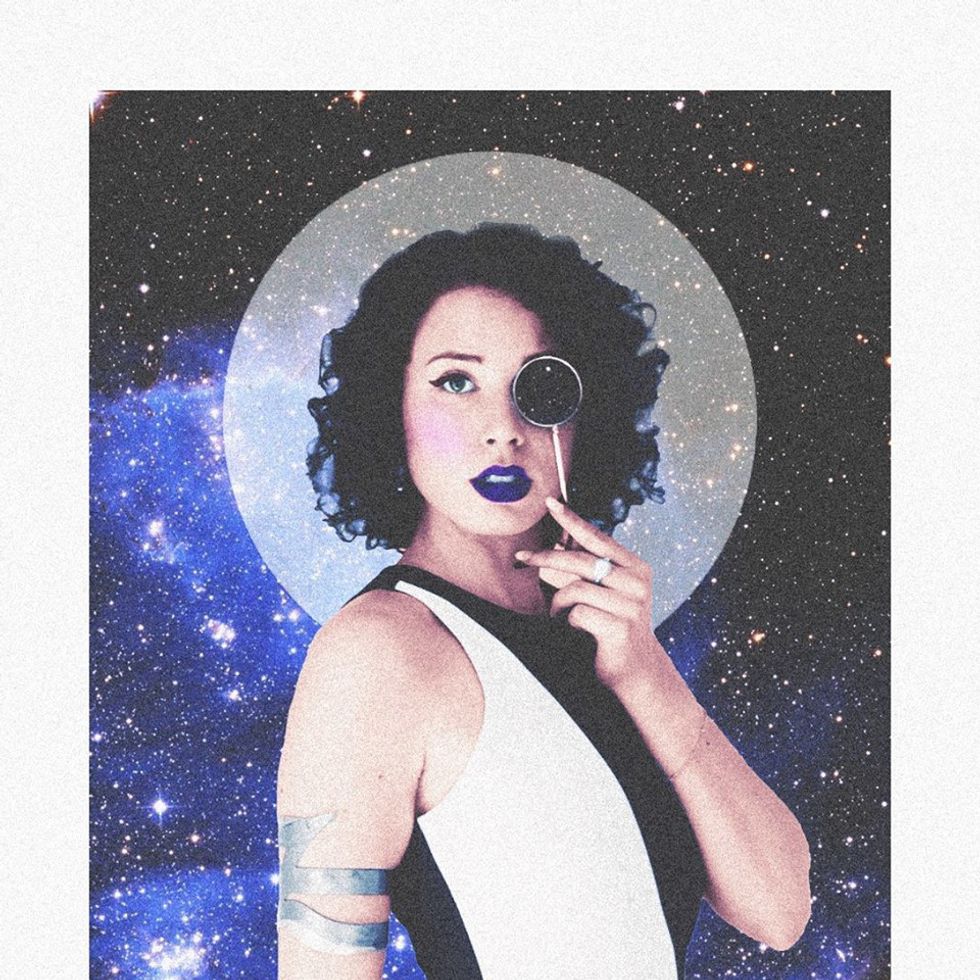 Zale's original music is an Americana/Pop/Jazz hybrid that was made for long road trips. Her songwriting has mass appeal, and her song "Boyfriend" is especially catchy. Purchase Zale's music for the friend who loves Elle King, The Black Keys, and the blues.
---
Artisanal Food


Good Mexican Girl is a gourmet, boutique bakery that specializes in tasty desserts, including vegan and gluten-free versions of classic confections. Their online store has a wide selection, including their popular "Throw Me A Wedding Shower" cookie to decadent chocolate truffles. Good Mexican Girl's cookie bundles are the perfect holiday treat for everyone with a sweet tooth- from now until December 11th, use the code "GMG5" for 25 percent OFF your entire order. From December 12th through December 18th, use the code "sendgifts" to receive FREE SHIPPING on orders $40 or less!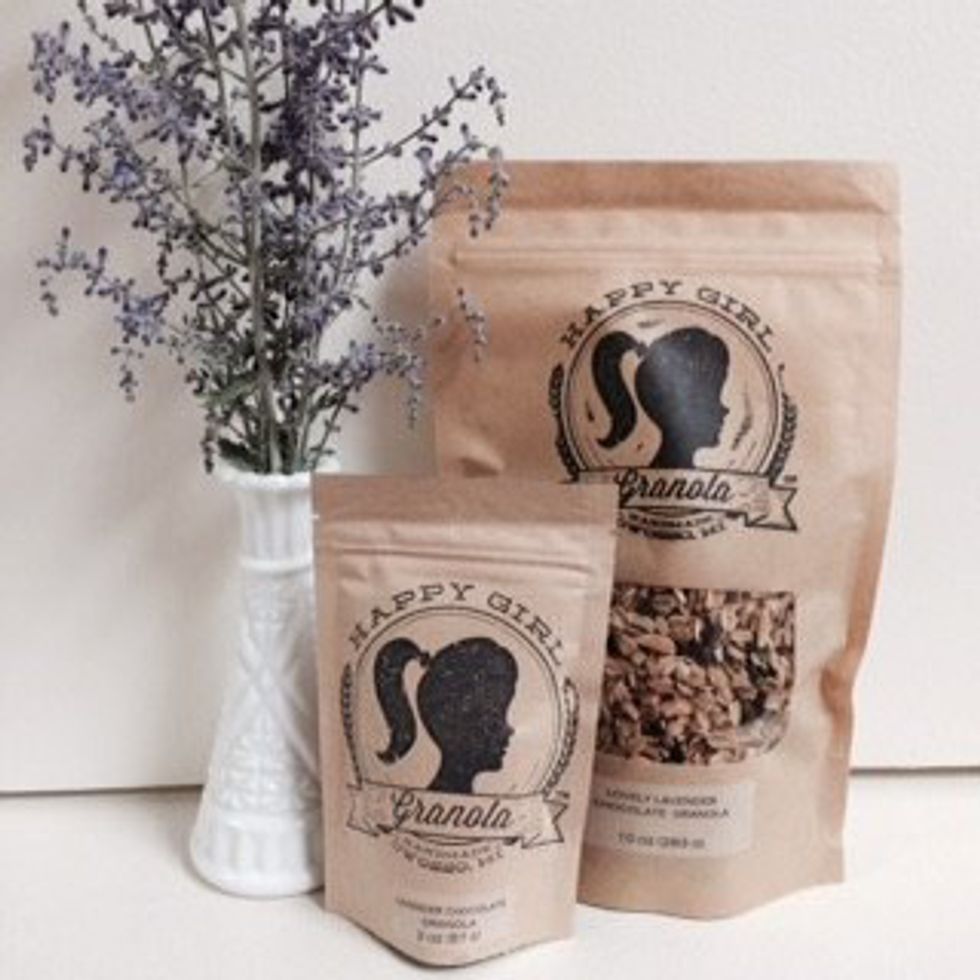 Happy Girl Granola creates unique, vegan granola mixes that are available in large bags or smaller snack packs for your friend who is always on-the-go or hiking. Some of their batch flavors include apricot rosemary, lavender chocolate chip, and maple walnut- YUM!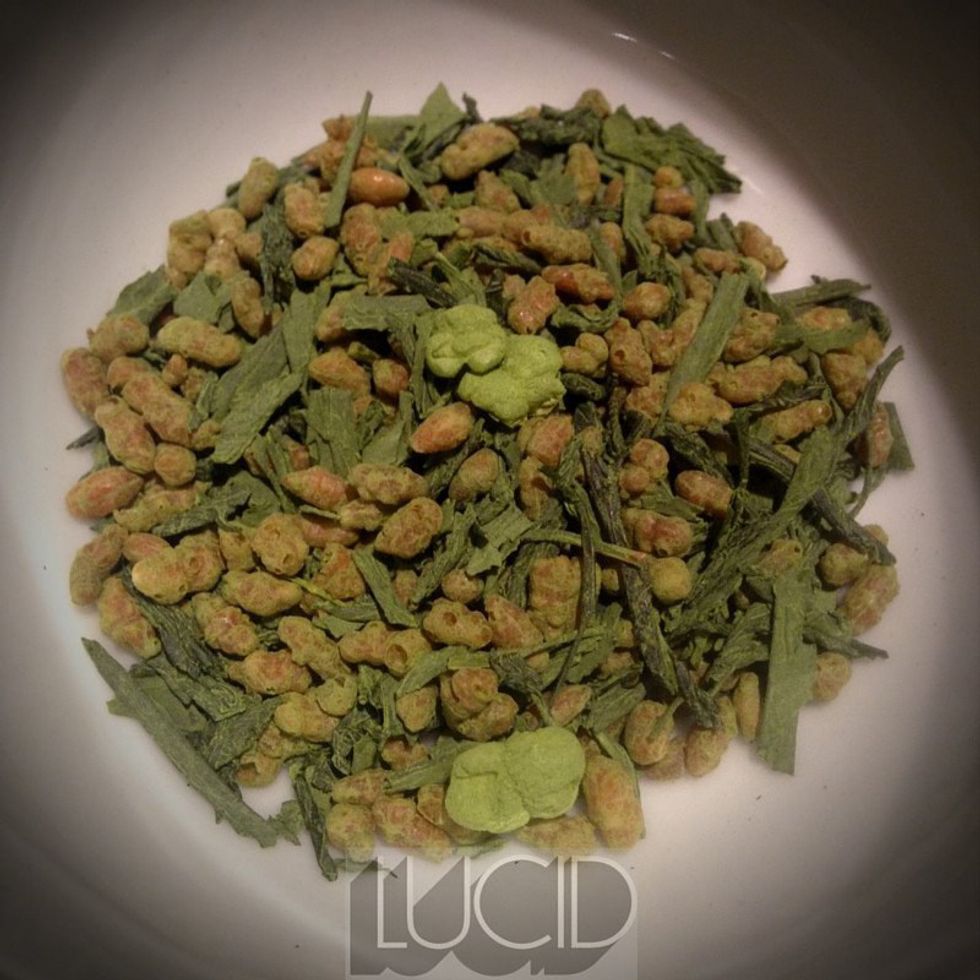 Lucid Tea offers a large collection of fine teas, where each blend is personally sourced so it is balanced and tasty. Eco-friendly, organic and inspired by travel, these loose-leaf teas will make for a calming and thoughtful gift.
21. Chocolate Maya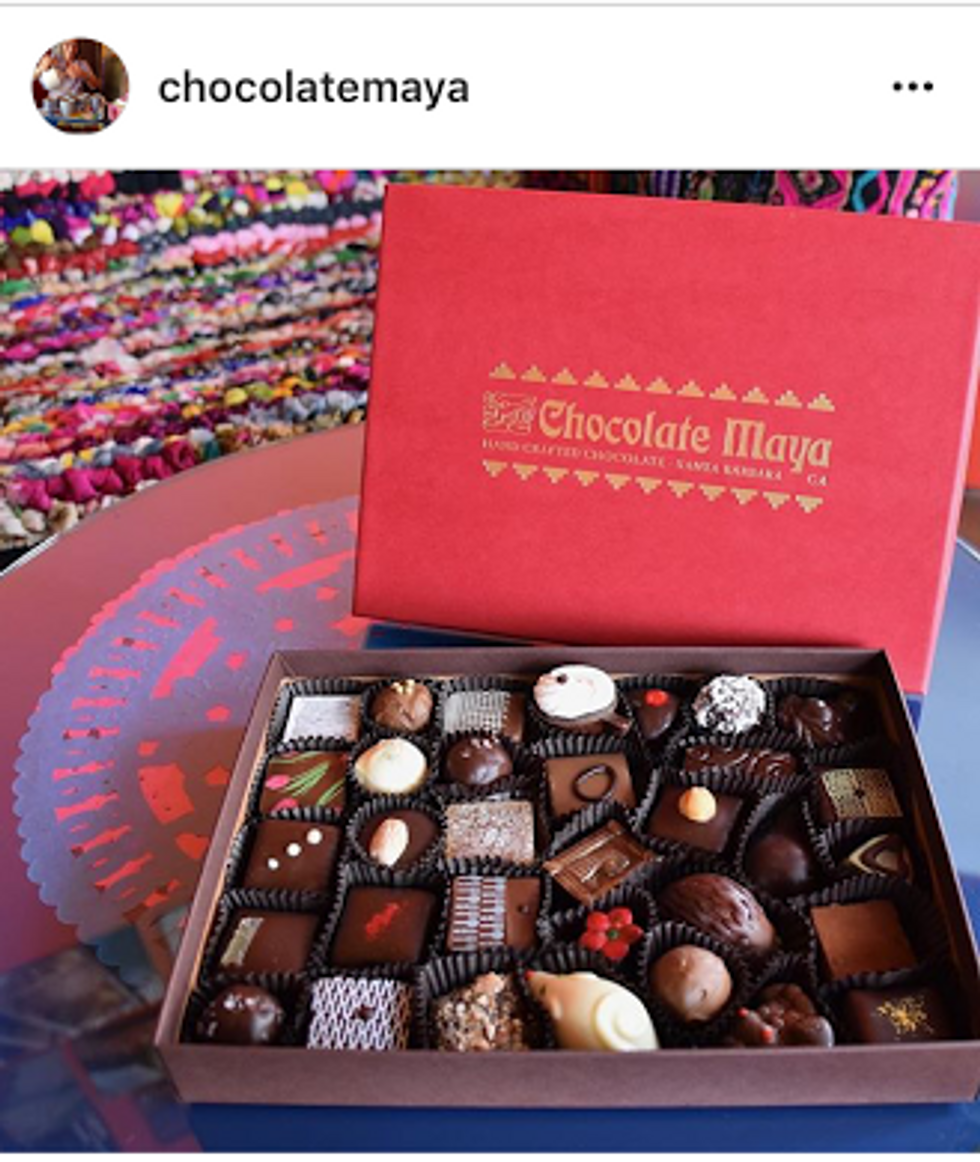 To say Chocolate Maya makes delicious chocolate is an understatement- their website boasts over one hundred (yes, 100!) different chocolate bars and confections. They use seasonal ingredients and ethically grown chocolate to produce top quality treats. Flavors include almond allspice, chipotle, salted caramel, cinnamon croissant, and much more. Chocolate Maya's Peruvian solid milk chocolate Santa is the sweet must have this holiday season!
---
Clothing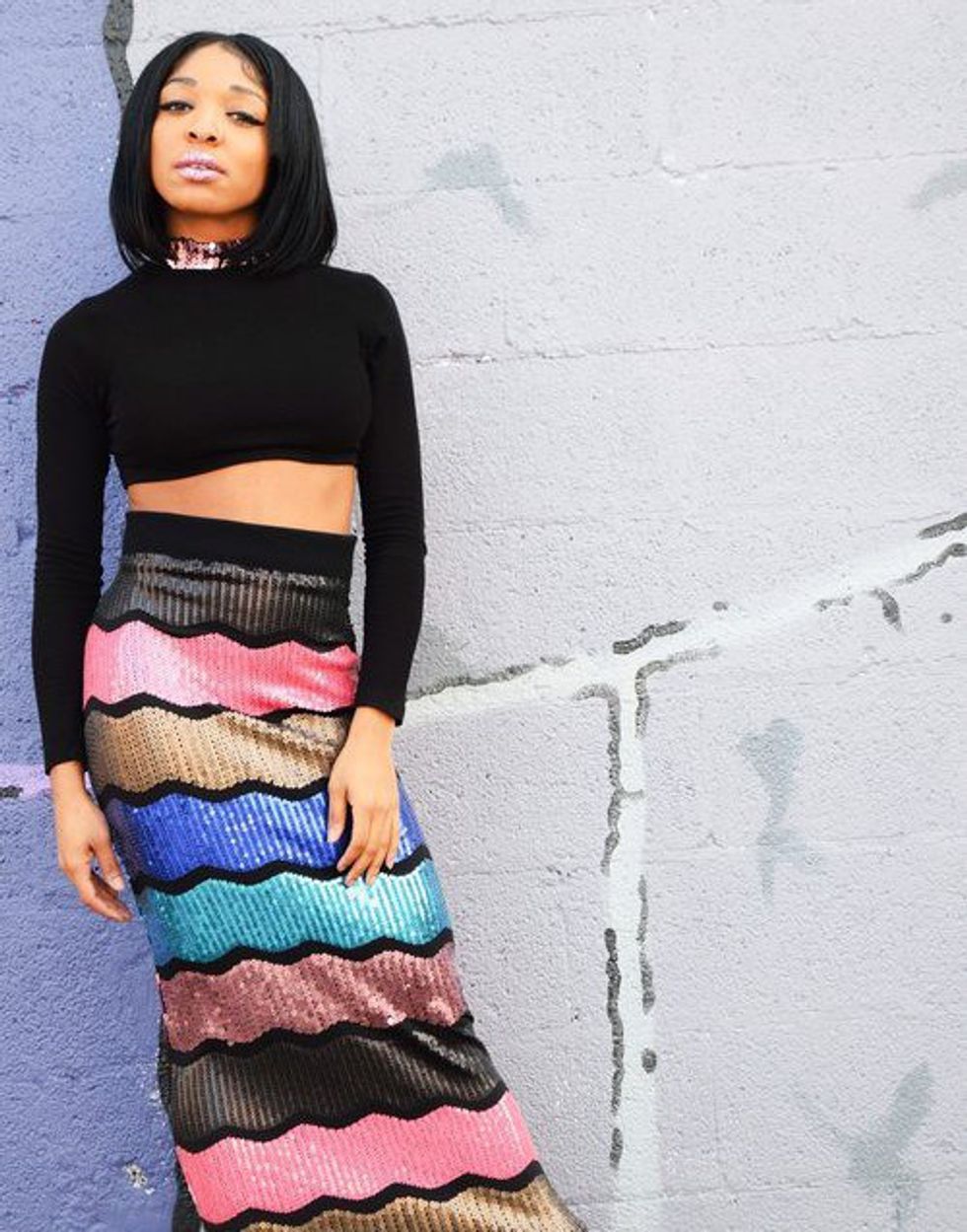 Chnobz is a WOC-owned fashion line that is on the forefront of new and modern trends. Their pieces are super original (I love this Gridiron Gang Jumpsuit), but best of all, their pricing is
extremely reasonable
. Chnobz brand was made for your fashion forward friend who doesn't want to pay runway prices.
Enter the code "CHNOBZHOLIDAY" and receive 15 percent OFF your entire order!
23. Twerkstorian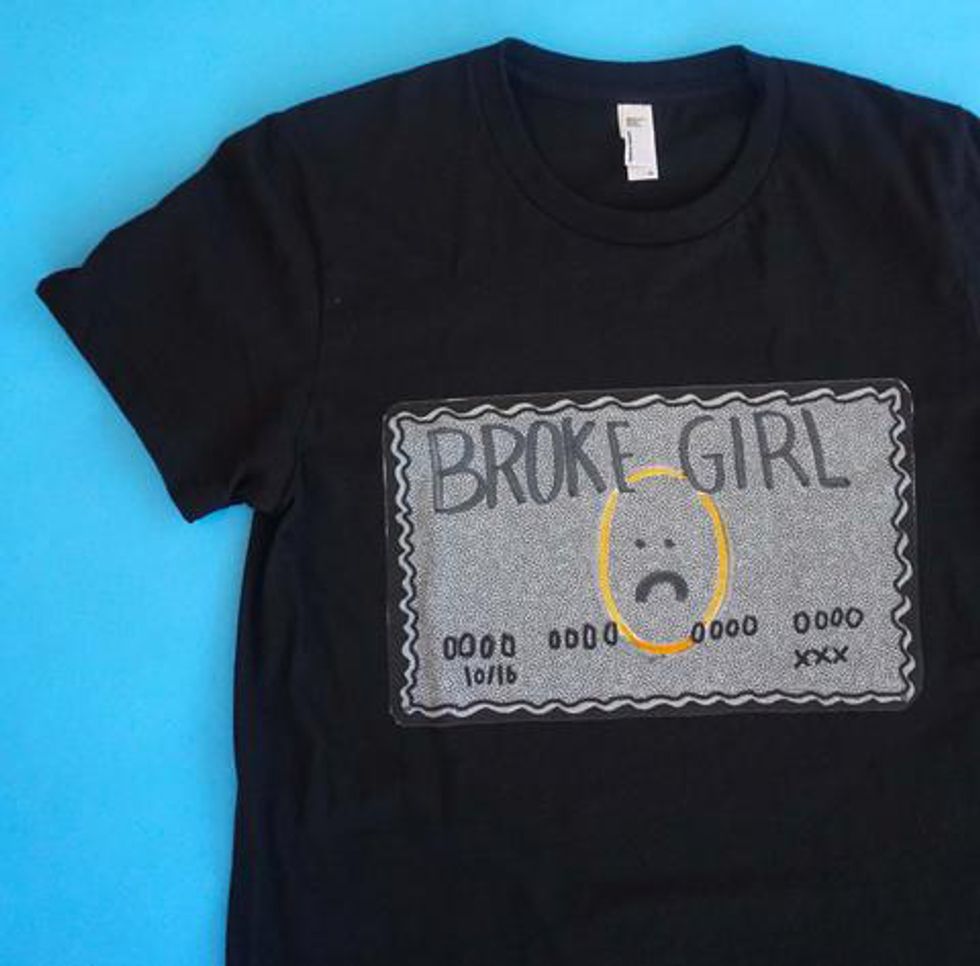 Twerkstorian is a fashionable ode to pop culture and the modern digital age. From their snarky "Shark Week Tampons" pin to their cool "Not Cool" sweatshirt, Twerkstorian has no shortage of quirky, hilarious gifts.
Visit Twerkstorian's online store to find sales on pins and select shirts!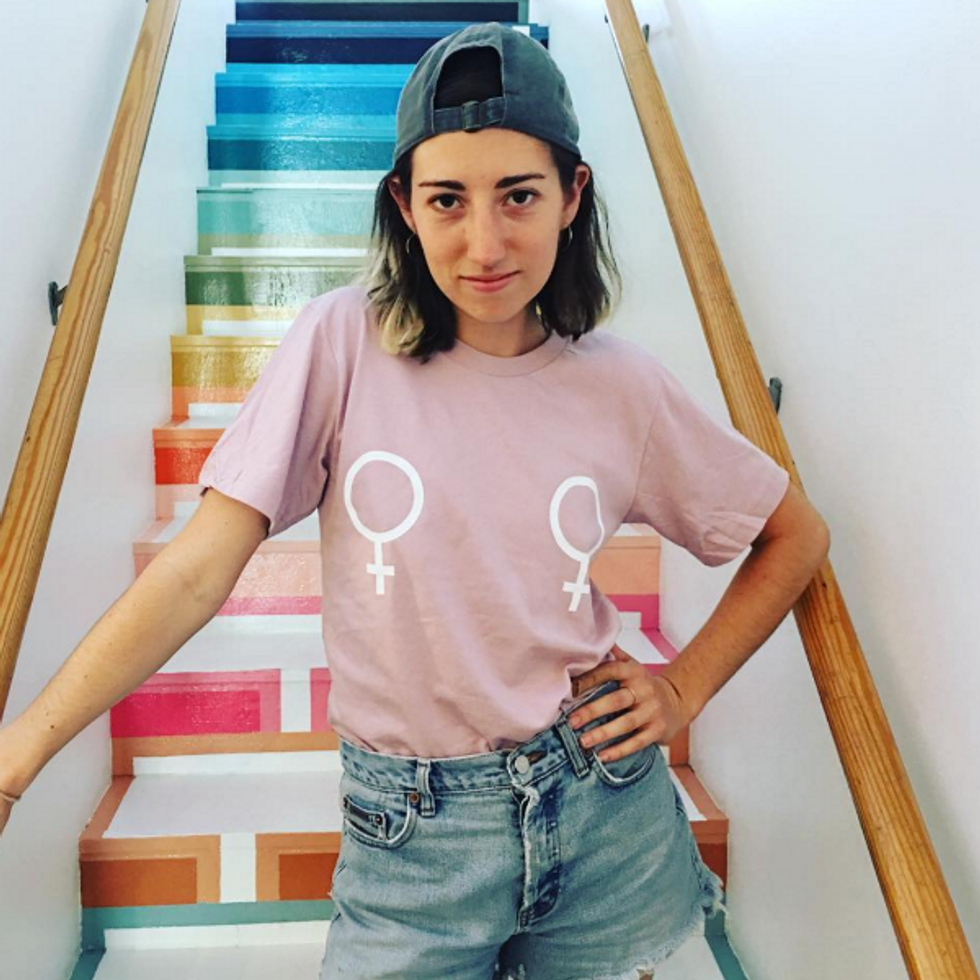 Otherwild is a LGBTQ/Female-focused brand whose clothing line is a fashion and political statement. Their apparel includes a popular "The Future is Female" t-shirt, as well as an awesome, intersectional collaboration with Herstory, a lesbian culture site. Otherwild is the coolest gift you can give to your feminist friend.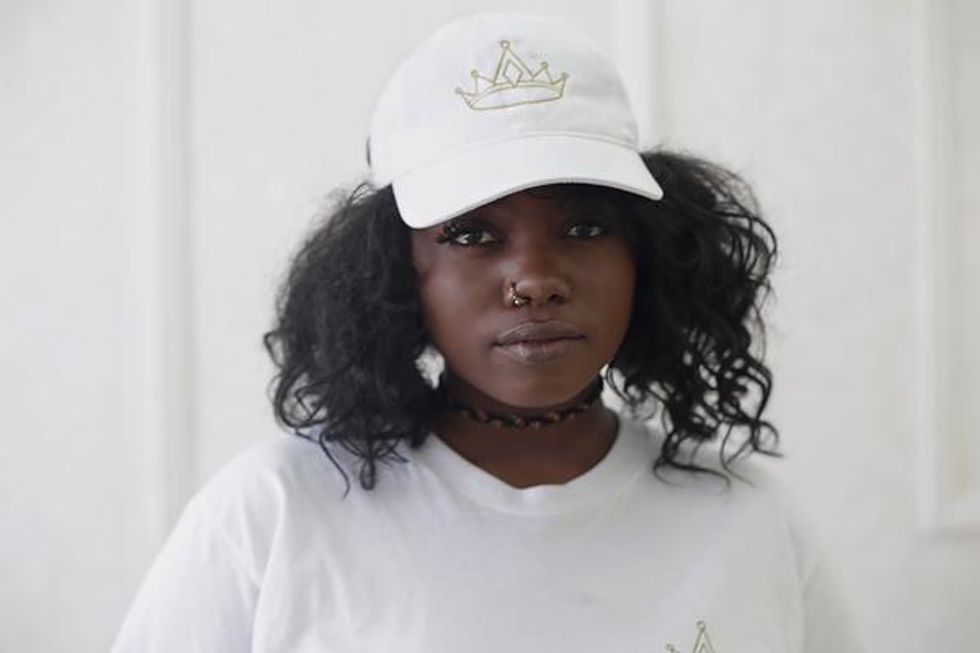 The Noble Brand is all about fighting societal norms by uplifting
and empowering others, especially minorities. Their current collection features a crowned baseball cap (my favorite is this acid wash edition) and some super stylish clothing. Use the code "WHITE25" to receive 25 percent OFF all white apparel!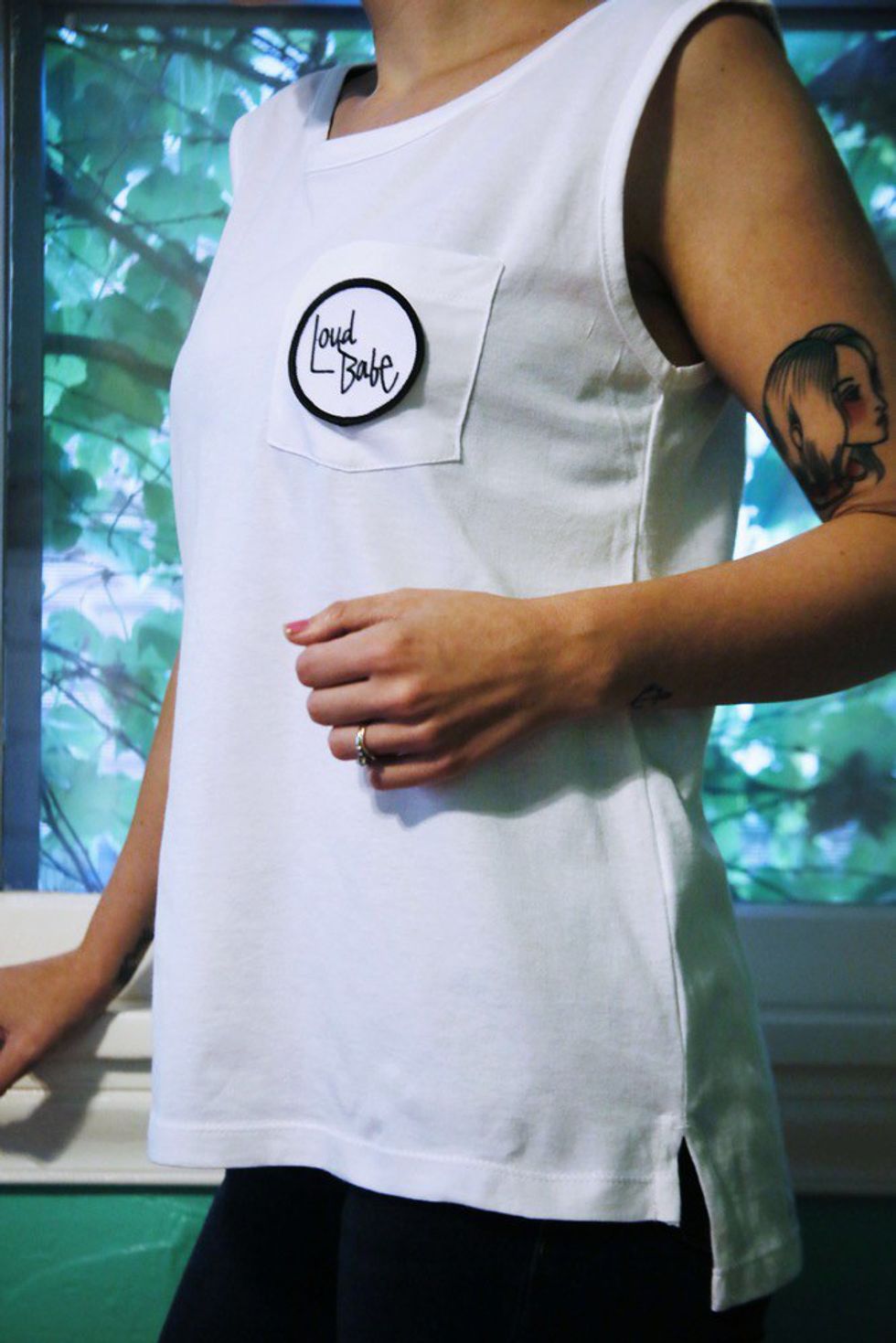 Babe Wear is an empowering clothing line that celebrates women of all different backgrounds and struggles. Their line of t-shirts encourages women to be confident, and own their identity. Use the code "BUY2" to at Babe Wear's store and receive FREE SHIPPING when you buy 2 shirts or more!
---
Misc Fun Gift Ideas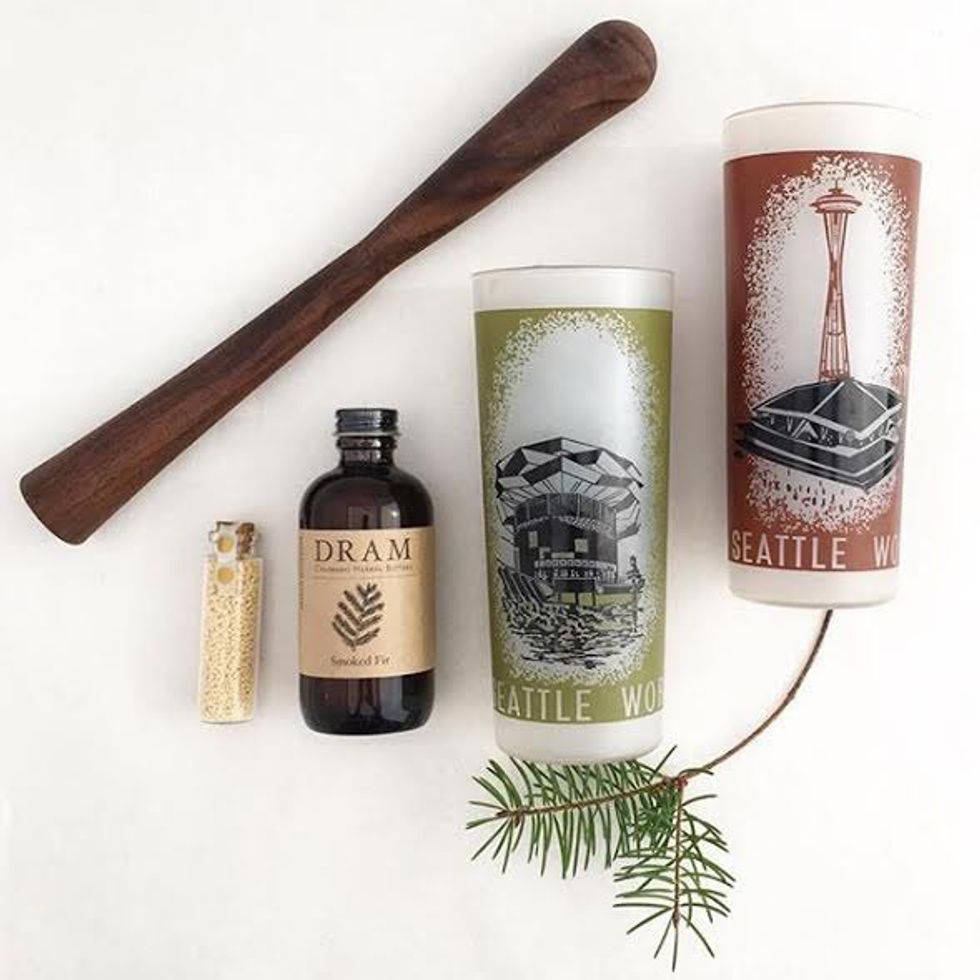 Olio Goods creates gorgeous, original wooden gifts that are hand crafted in Denver, CO. With every family member in mind, their products range from cocktail muddlers, wooden tassle necklaces, vase sets, etc. Check out their gift sets and follow Olio Goods on Instagram for flash sales...maybe even one next week!
28. 837 North Candle Co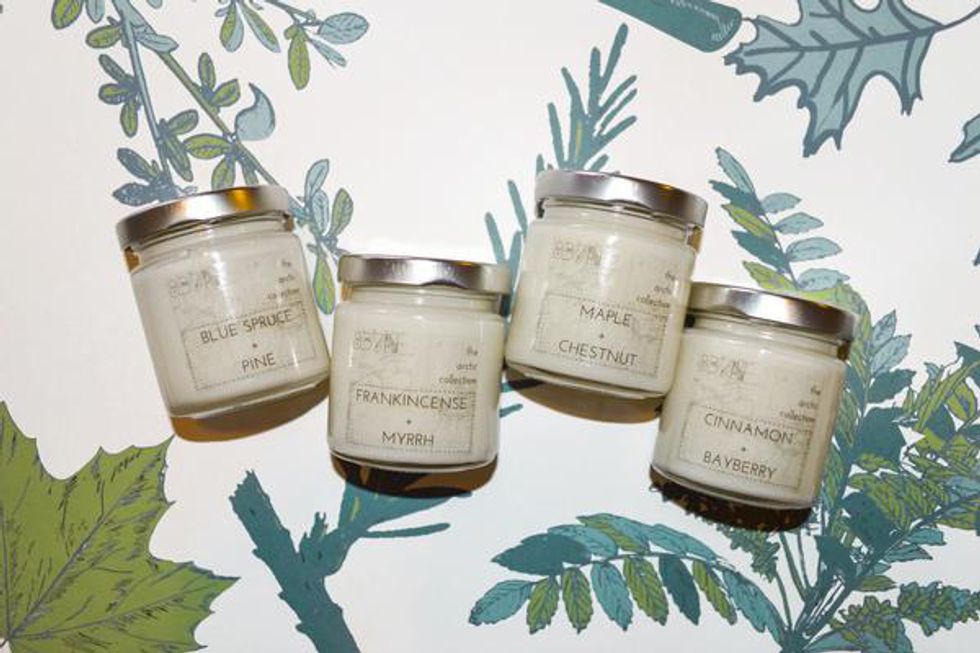 837 North Candle Co creates organic, hand poured candles that are way better then the large brand names.Their candles are aromatic and original- 837 North's Arctic Collection, pictured above, is perfect for the holiday season. If your loved one prefers summer to winter, The Oceanian Collection is a great gift option. Use the code "HOLIDAY10" to receive $10 OFF $50 purchases at 837 North Candle Co's Etsy or online shop!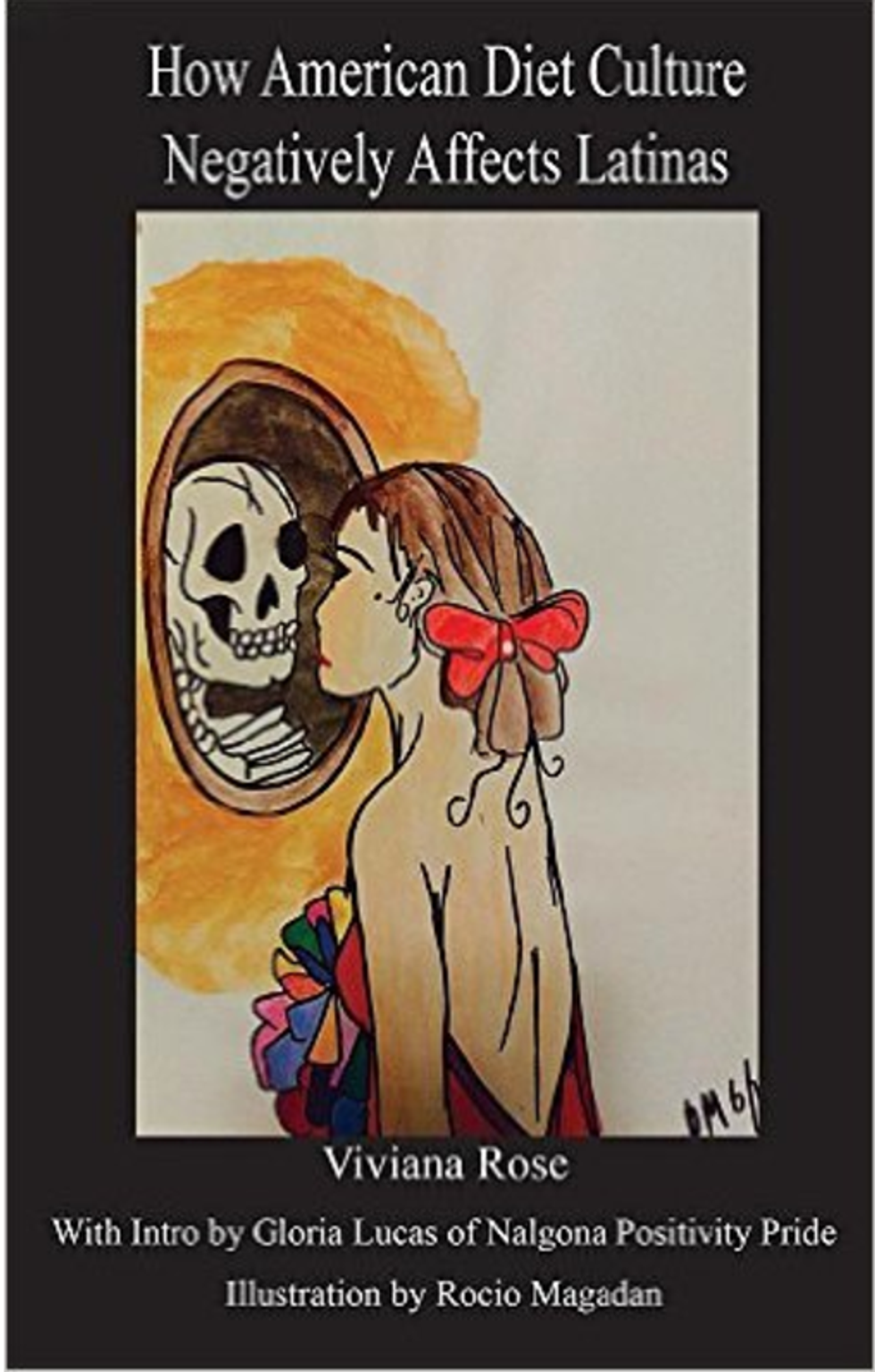 Viviana Rose is a published author and activist whom discusses Latinx culture, eating disorder recovery, bullying and body positivity. Rose currently has two books available: " Everything: A Memoir" and "How American Diet Culture Negatively Affects Latinas." Her writings are an insightful present for anyone interested in activism and psychology. Purchase Viviana's books here!
Meow Defense Shop is a kickass one-woman company that offers the cute self-defense products, such as mermaid pocket knives and pink, kitty knuckle keychains. Owner Lizzy is dedicated to raising awareness around domestic and sexual violence, and helping others protect themselves. Meow Defense's shop has presents for strong women and men alike. Use the code "Rudolph" for 10 percent OFF your orders!
---
Children's Presents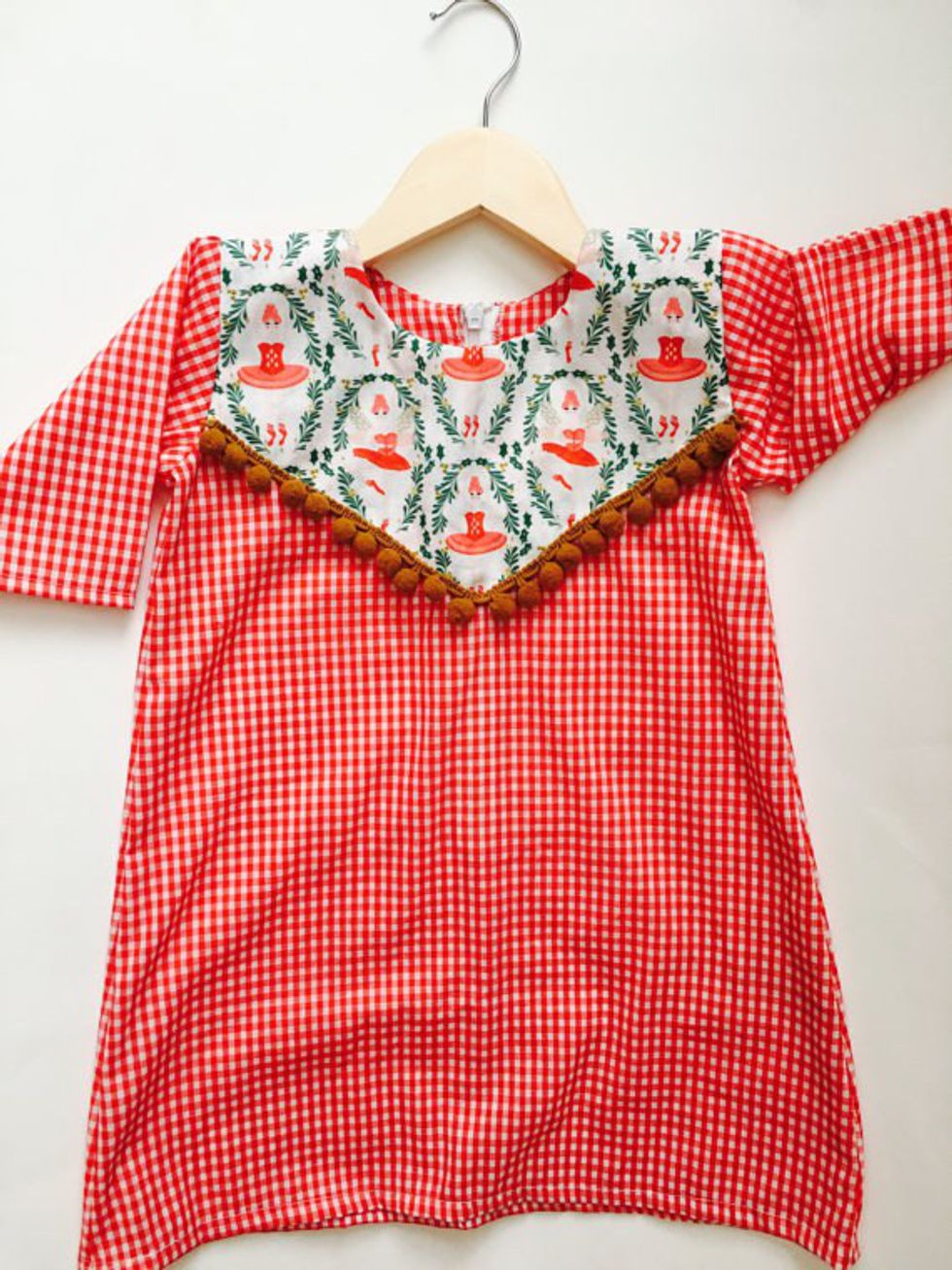 Wildflowers has the most adorable, handmade clothing for little girls. The owner is a mama of three girls herself, and Wildflowers embodies that care and love. Wildflowers' apparel varies, as they have a mix of dresses, bibs, accessories, etc. Their clothing is a wonderful gift for a stylish mama- use the code "HOLIDAY20" all weekend for 20 percent OFF your entire purchase!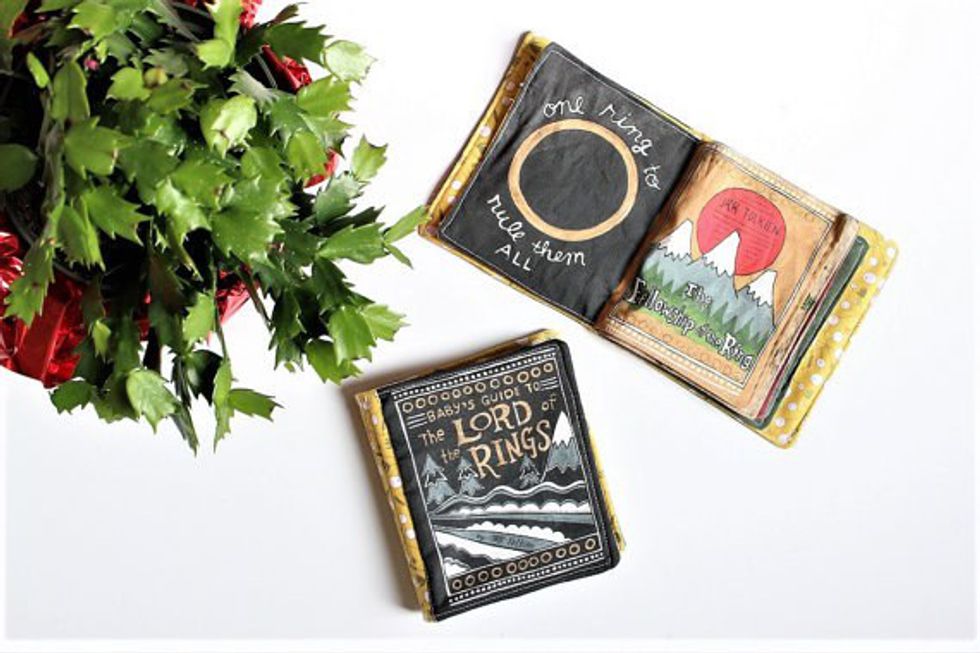 Sweet Sequels make the cutest, fabric "Baby's Guides" for classic novels and adult literature. Some of the books they have created guides for include "Harry Potter," "Pride and Prejudice," "The Great Gatsby," and many more. In addition, Sweet Sequel's store has blankets, throw pillows, and Christmas stockings adorned with your favorite books!