Classes, appointments, practices, rehearsals, homework, late nights and early mornings...the life of a college student never seems to slow down. In the hectic lifestyle that college brings, it is normal that to compensate, some important areas of life might be allowed to slide. One of these areas is eating healthily. Between dorm life, cafeteria food, fast food, Starbucks runs, late night snacking and stress eating, it can be difficult for the average college student to maintain a healthy diet. However, there is a plethora of quick and healthy snacks that, with a little effort, can easily be added into the college student's diet. Here are some favorites:
1. Nuts.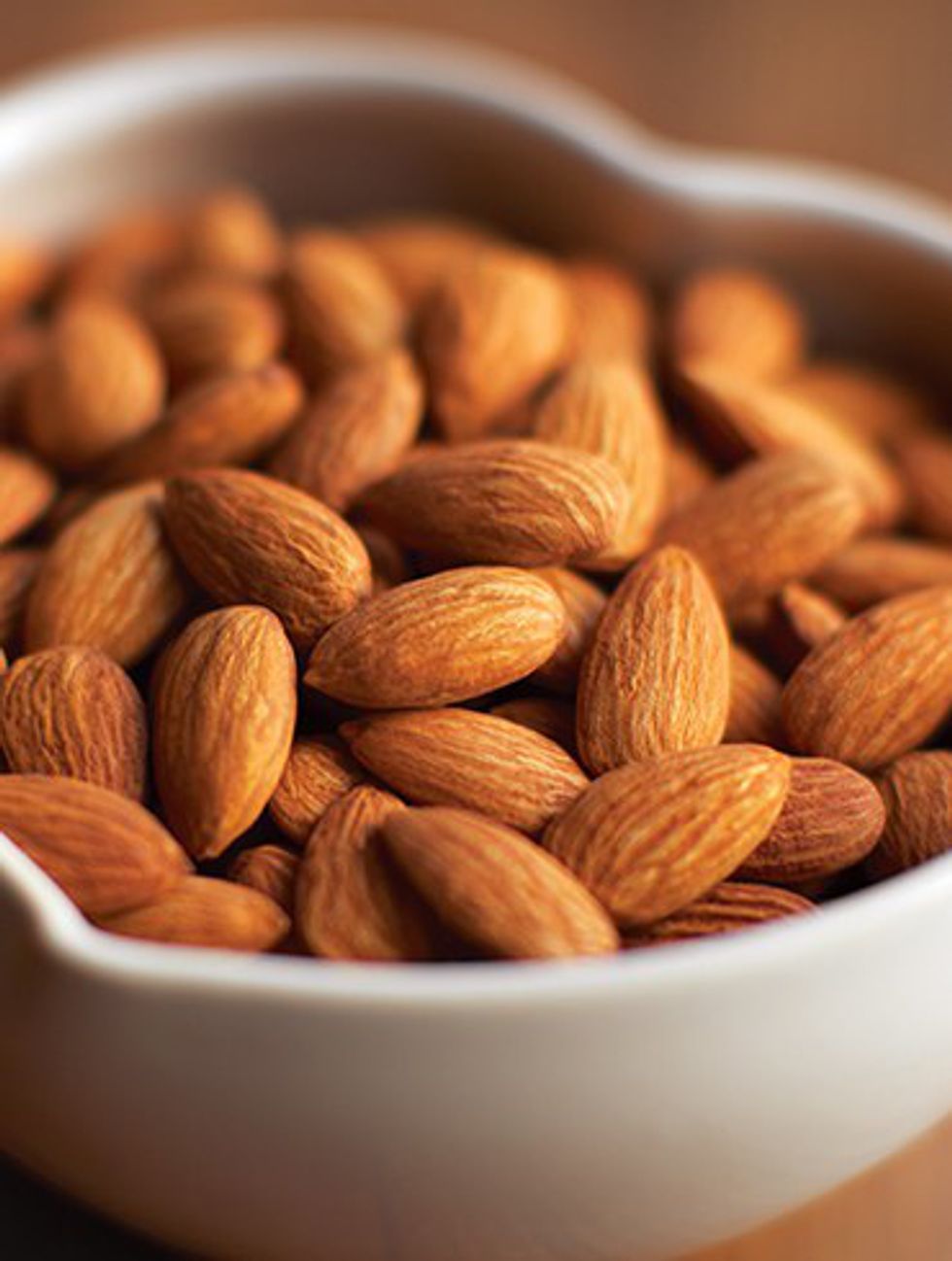 Nuts are full of fiber, protein, and healthy fats, which makes them a good option for snacking. Almonds and peanuts are my go-to nuts. And I'm fairly certain I could eat an entire package of either one in one sitting alone!
2. Fruit.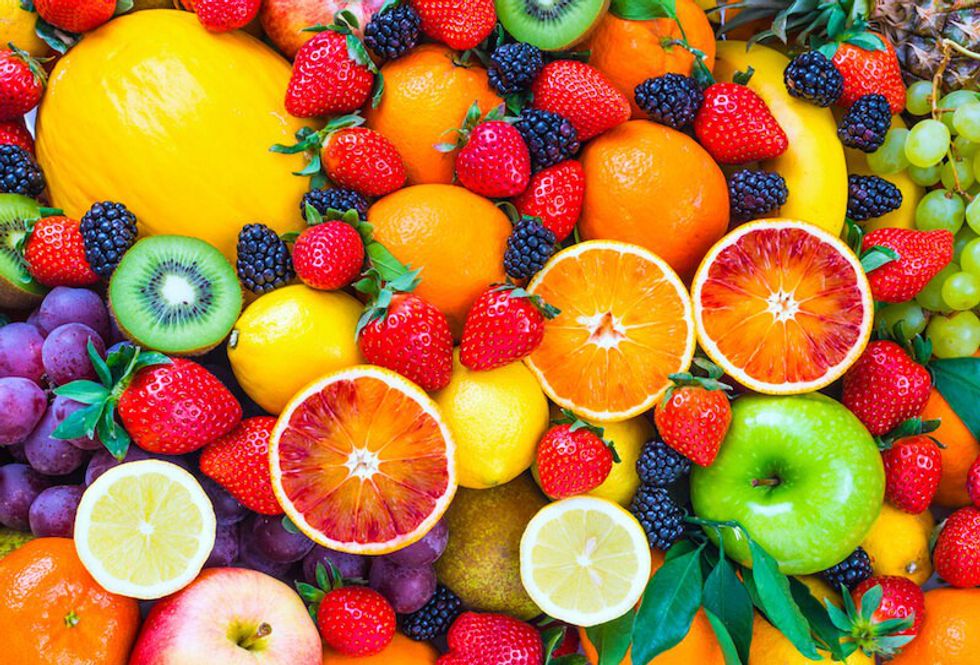 Just wash up your favorite fruit and throw it in your backpack for an afternoon snack!
3. Cheese and crackers.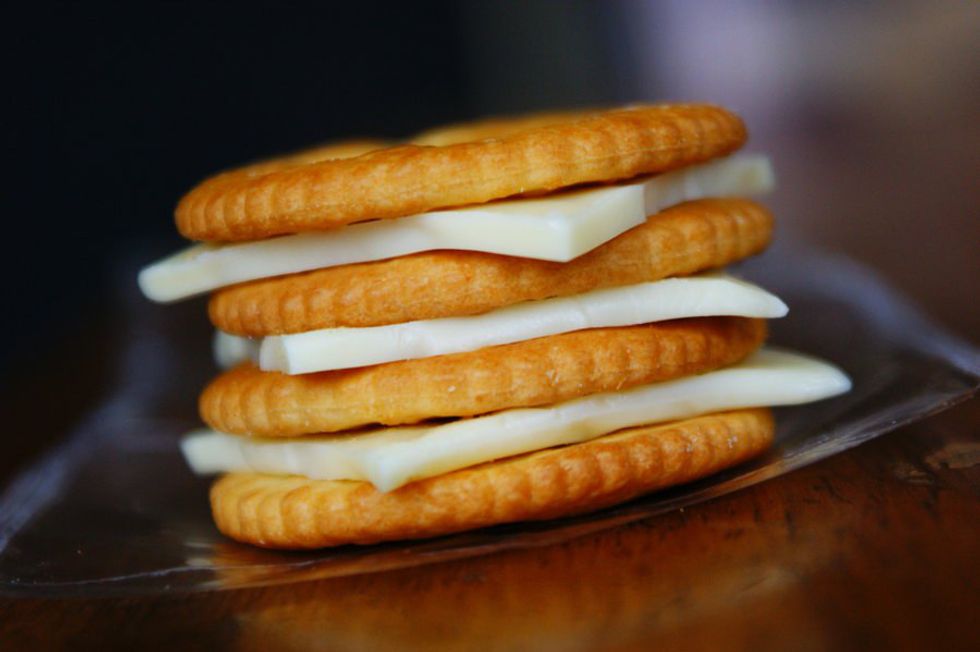 My favorite is Gruyere with Wheat Thins, but the options are endless on this one!
4. Pretzels.
[rebelmouse-proxy-image https://media.rbl.ms/image?u=%2Ffiles%2F2016%2F07%2F29%2F636053492666826045984355626_pretzels-bowl-mf.gif&ho=https%3A%2F%2Faz616578.vo.msecnd.net&s=677&h=35698d549b6ffa9da6e404829a5eea214855db46efefa6973d01c79961412bfd&size=980x&c=429692294 crop_info="%7B%22image%22%3A%20%22https%3A//media.rbl.ms/image%3Fu%3D%252Ffiles%252F2016%252F07%252F29%252F636053492666826045984355626_pretzels-bowl-mf.gif%26ho%3Dhttps%253A%252F%252Faz616578.vo.msecnd.net%26s%3D677%26h%3D35698d549b6ffa9da6e404829a5eea214855db46efefa6973d01c79961412bfd%26size%3D980x%26c%3D429692294%22%7D" expand=1]
Crunchy, slightly salty, and a good alternative to chips.
5. Bolthouse Farms smoothies.
[rebelmouse-proxy-image https://media.rbl.ms/image?u=%2Ffiles%2F2016%2F07%2F29%2F636053495500342859-1831021077_bolthouse-smoothies.png%3F1432791317&ho=https%3A%2F%2Faz616578.vo.msecnd.net&s=913&h=2d168c1da9d1346a5af9bbe63f66756c18912e76775f203cfddf98779fcaabfd&size=980x&c=2635641990 crop_info="%7B%22image%22%3A%20%22https%3A//media.rbl.ms/image%3Fu%3D%252Ffiles%252F2016%252F07%252F29%252F636053495500342859-1831021077_bolthouse-smoothies.png%253F1432791317%26ho%3Dhttps%253A%252F%252Faz616578.vo.msecnd.net%26s%3D913%26h%3D2d168c1da9d1346a5af9bbe63f66756c18912e76775f203cfddf98779fcaabfd%26size%3D980x%26c%3D2635641990%22%7D" expand=1 original_size="1x1"]
Okay, maybe these aren't technically a snack, but they're so yummy! They're chock full of real fruit and vitamins. Some of them even have added protein. So healthy!
6. Protein Bars or Granola Bars.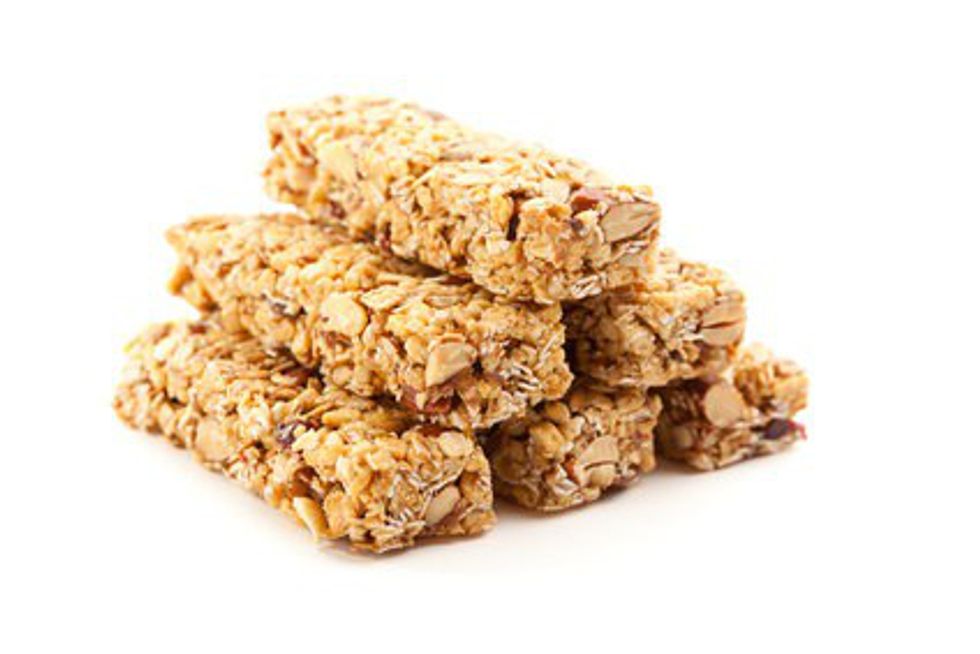 The options for these are almost too numerous to choose from! Some of my favorite brands are KIND and Clif. You can also make your own! You can find a wide array of recipes for those here: http://www.goodhousekeeping.com/food-recipes/healthy/g2311/healthy-granola-bar-recipes-0222/.
7. Cereal Bars.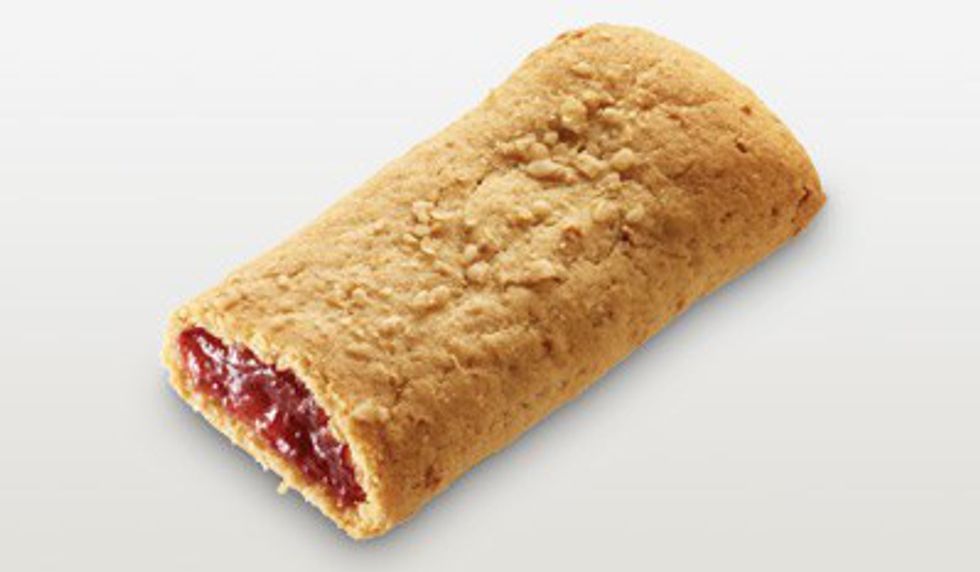 What flavor is your favorite? Strawberry? Blueberry? Mixed? Cinnamon Apple? There are all kinds of choices for a variety of tastes.
8. String Cheese.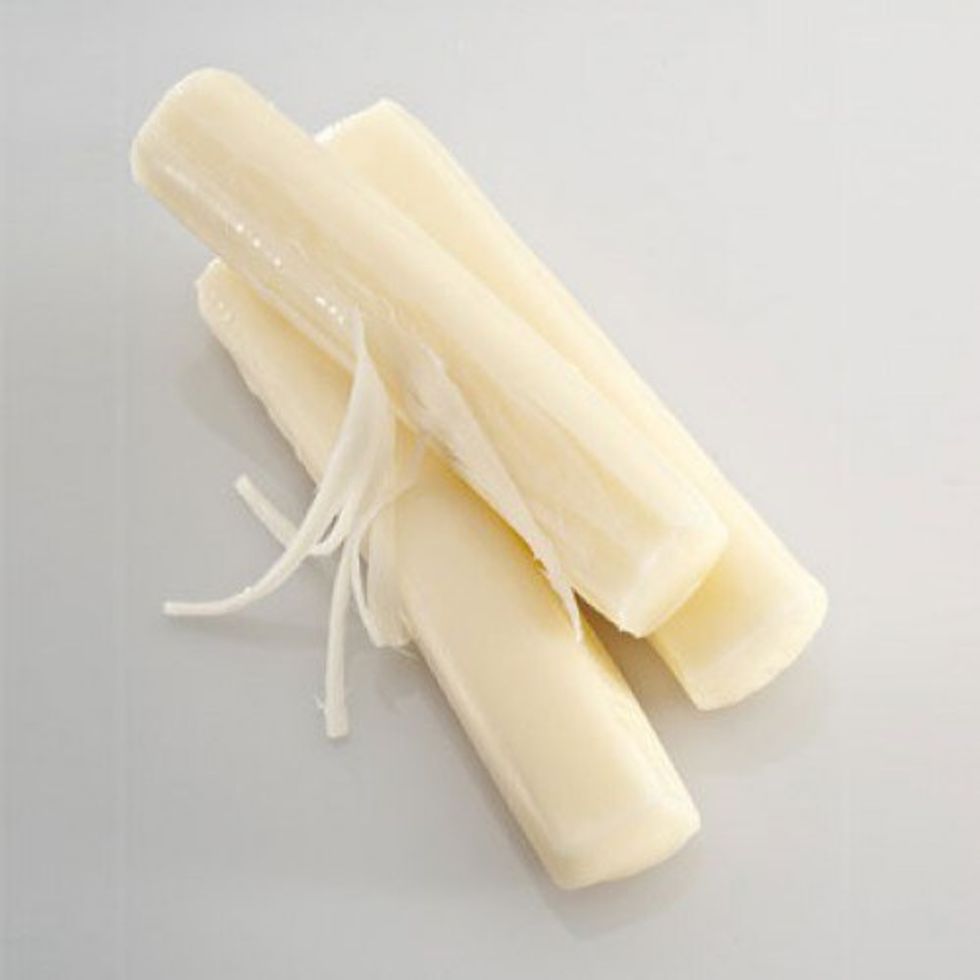 Not only is it yummy, but there is something oddly satisfying about peeling the cheese apart in strings.
9. Greek Yogurt, or yogurt in general.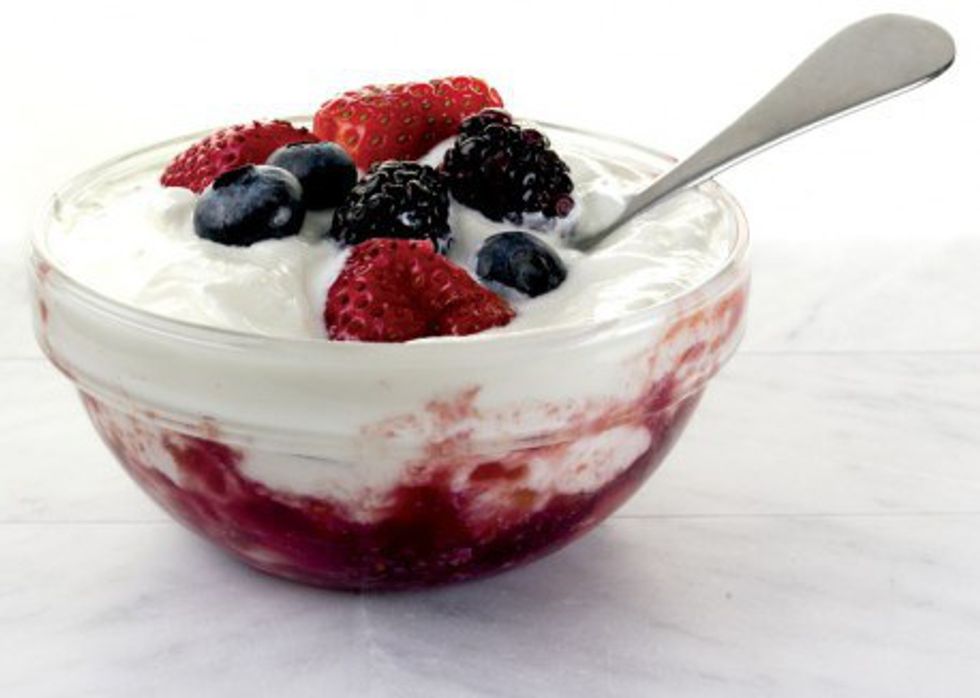 There are all kinds of things that make yogurt healthy for you. And there are many options for how to eat it. Eat it by itself, or top it with fruit, honey or granola.
10. Protein Shakes.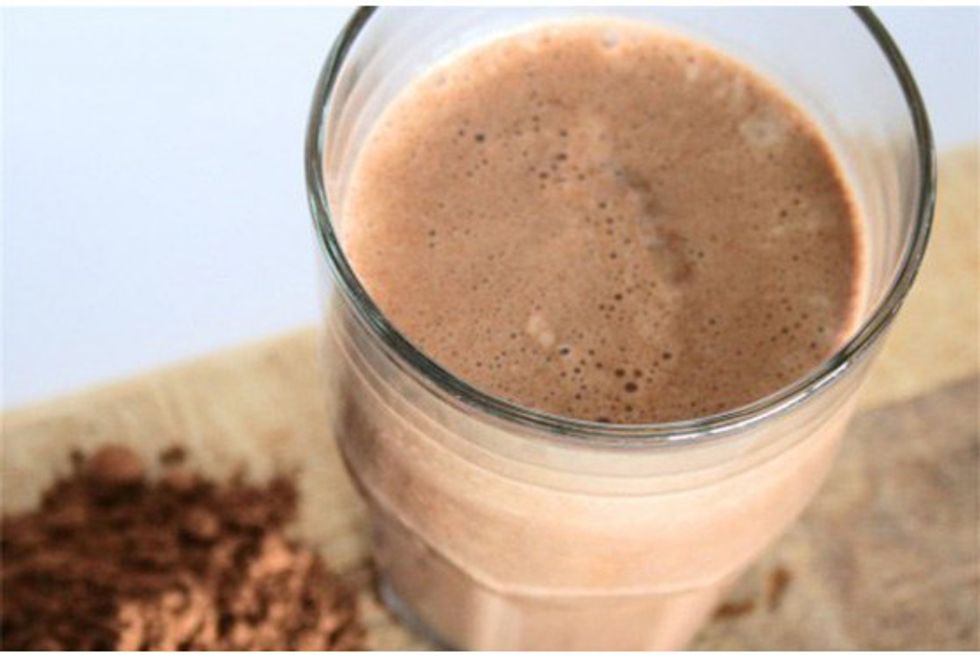 Whether you make them, or buy them, there are many yummy options for protein shakes. They make good meal substitutes and they're good as snacks too!
11. Veggie Straws.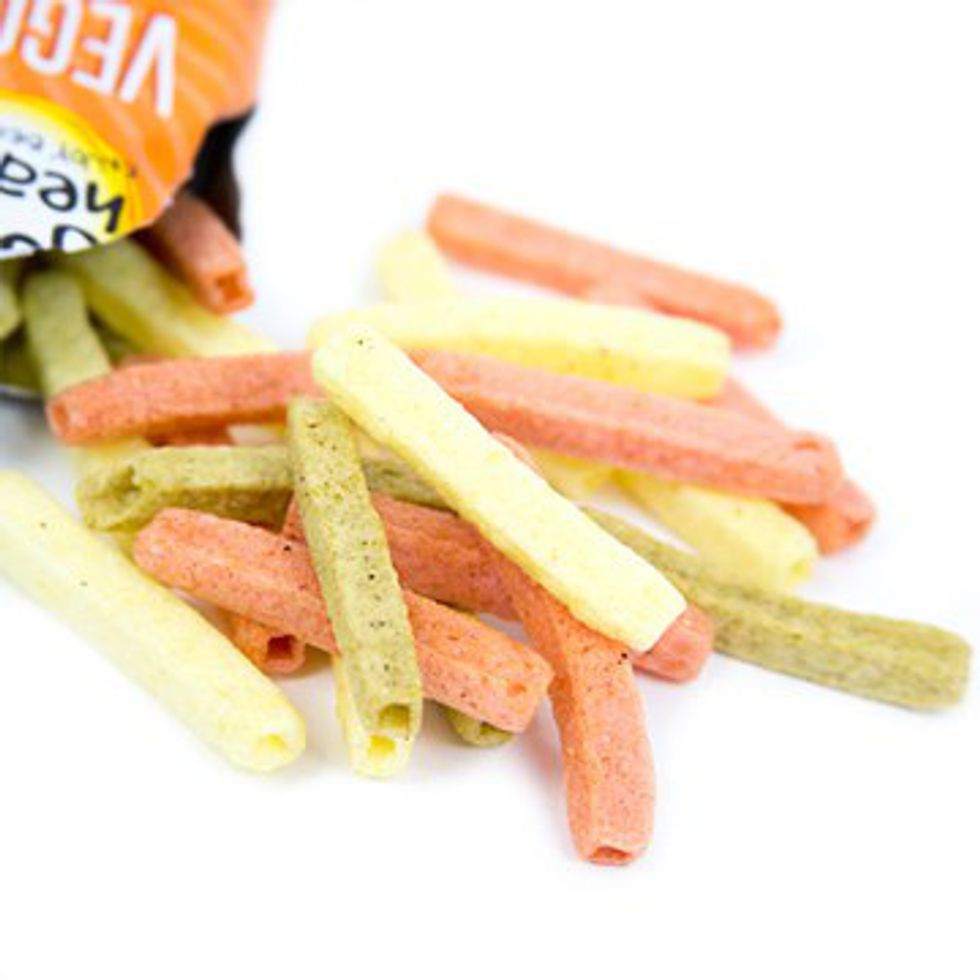 Veggie straws are a healthy alternative to regular potato chips. Made from potatoes and other veggies, they contain less fat than potato chips do. Plus, they're yummy!
12. Edamame.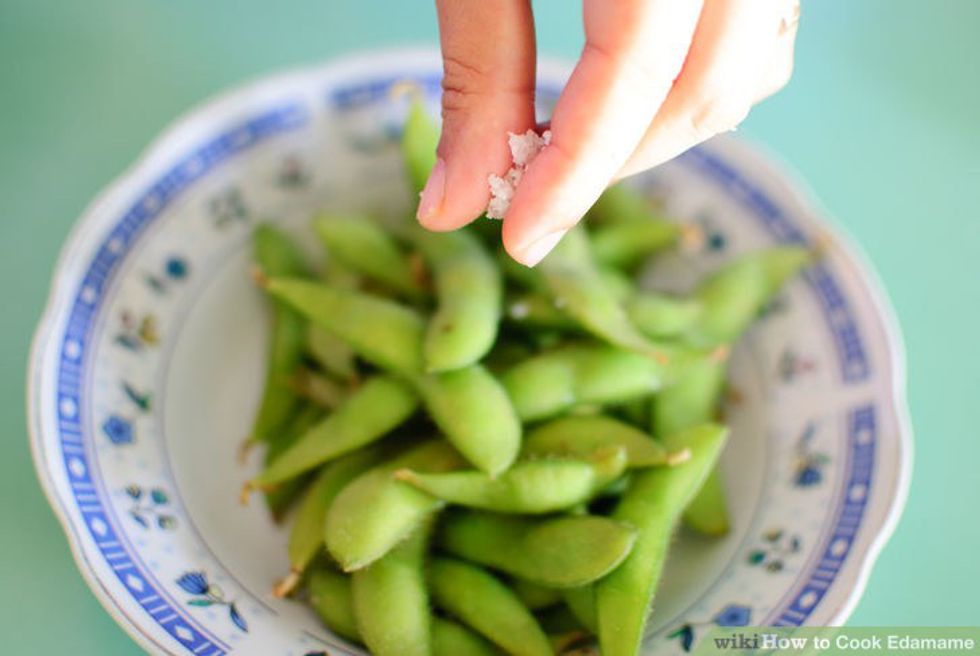 This one is new to me, but is surprisingly tasty! Here are some ways to use it: http://www.thekitchn.com/five-ways-to-eat-edamame-97688.
13. Baby Carrots.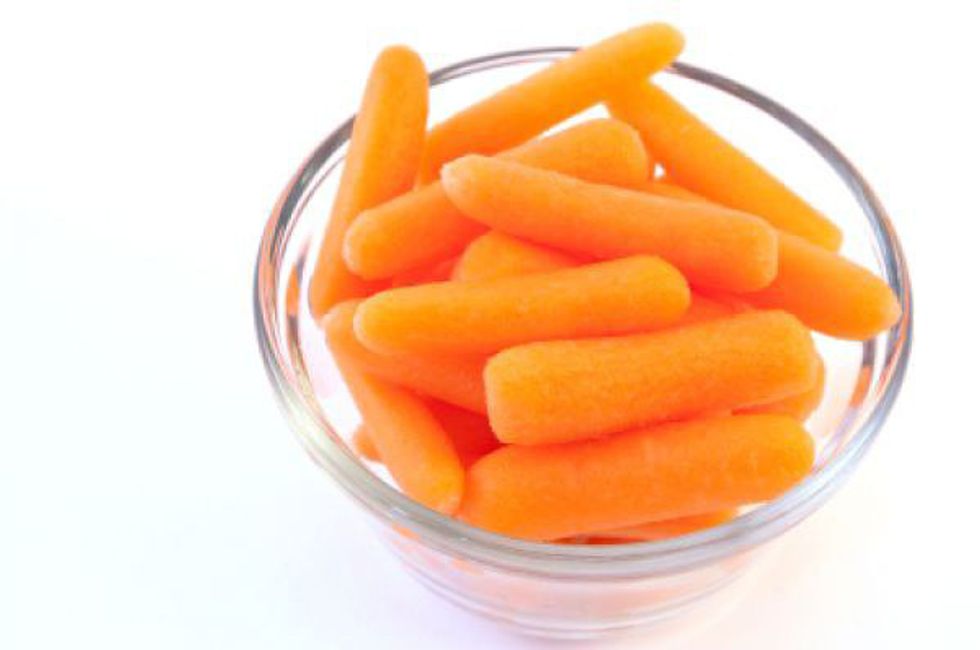 Throw them in a Ziploc bag, and you have a fresh, transportable snack.
14. Peanut Butter.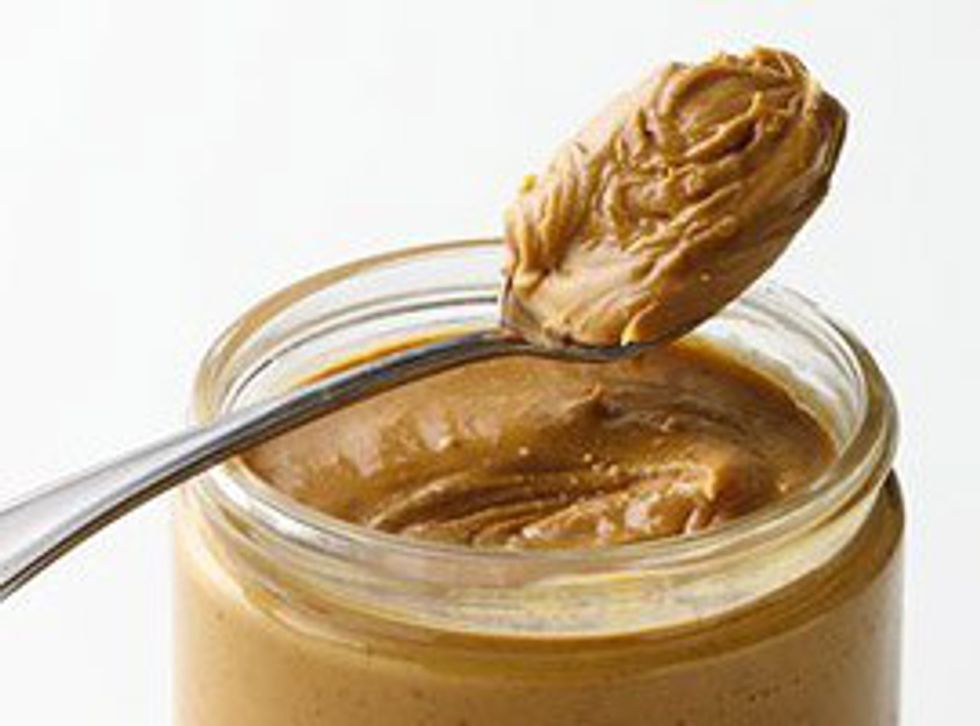 High in protein, peanut butter is one of those things that will stick to you and help you get by until the next meal. The options with peanut butter are endless – spread it on a slice of bread, put a little on some crackers, dollop a little in your yogurt, or eat a spoon of it plain.
15. Sunflower Seeds.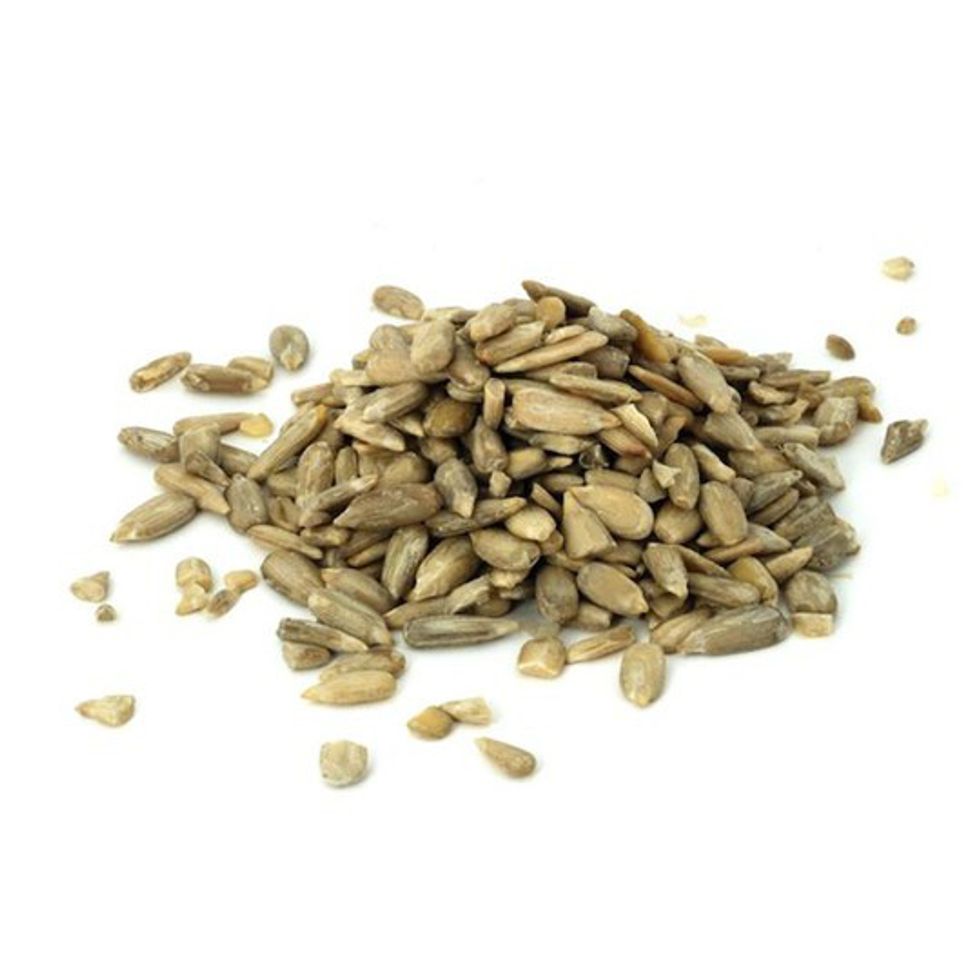 Definitely a nice salty, slightly crunchy snack.
16. Plantain Chips.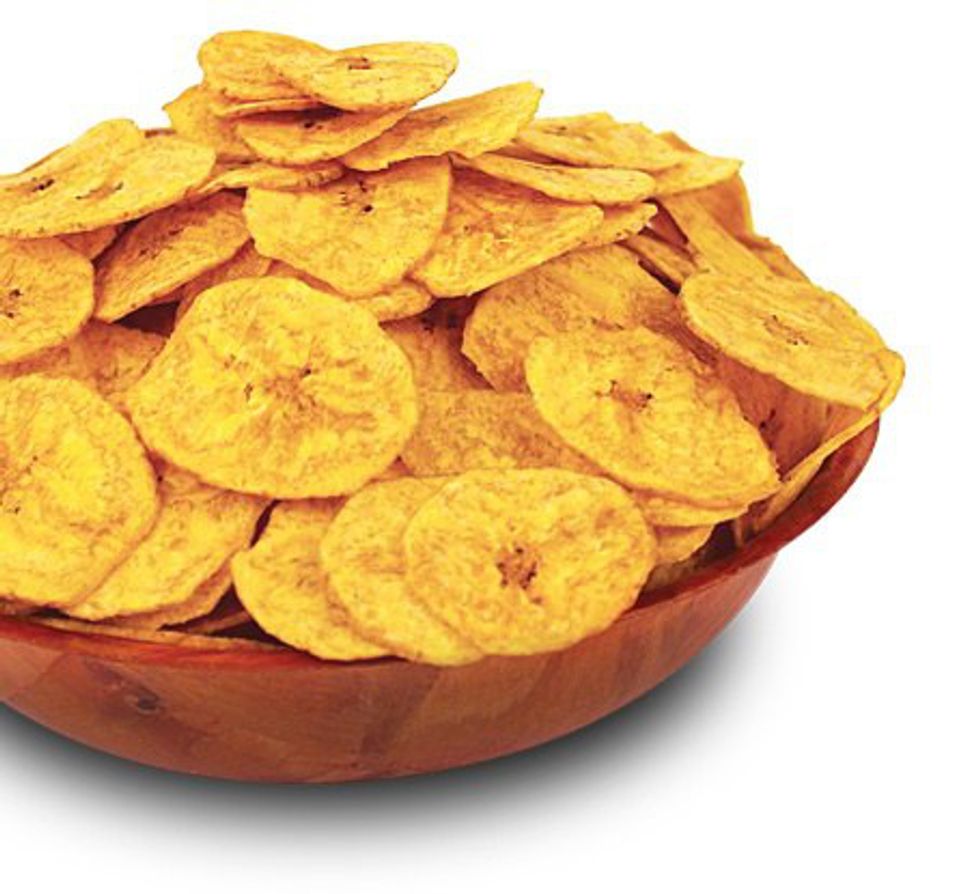 For some reason, these things are so addicting! I especially like the kind that has a light coating of sea salt.
17. Dried Fruit.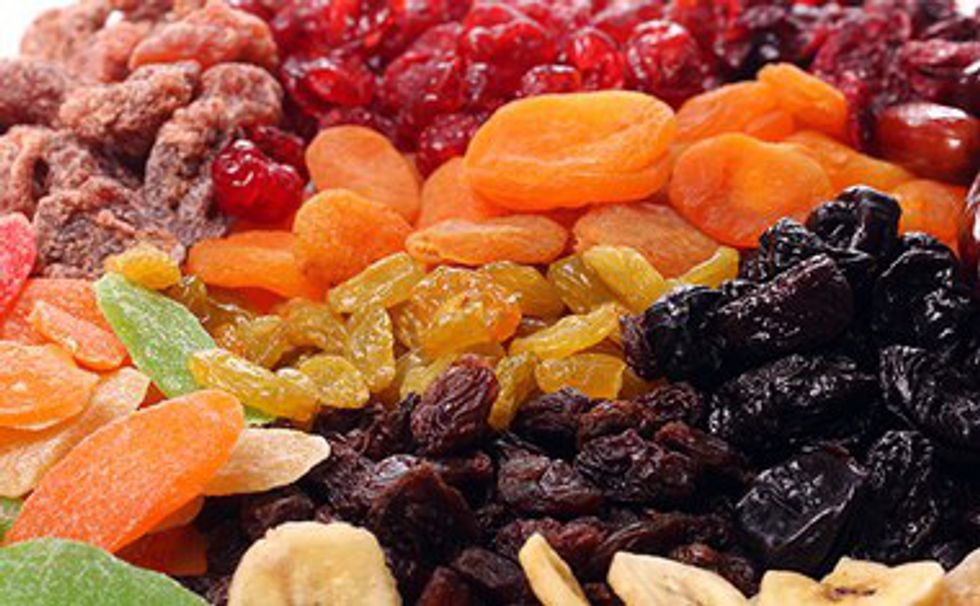 Raisins, dried cranberries, prunes, dried apples, pineapples, etc. The options are quite varied.
18. Trail Mix.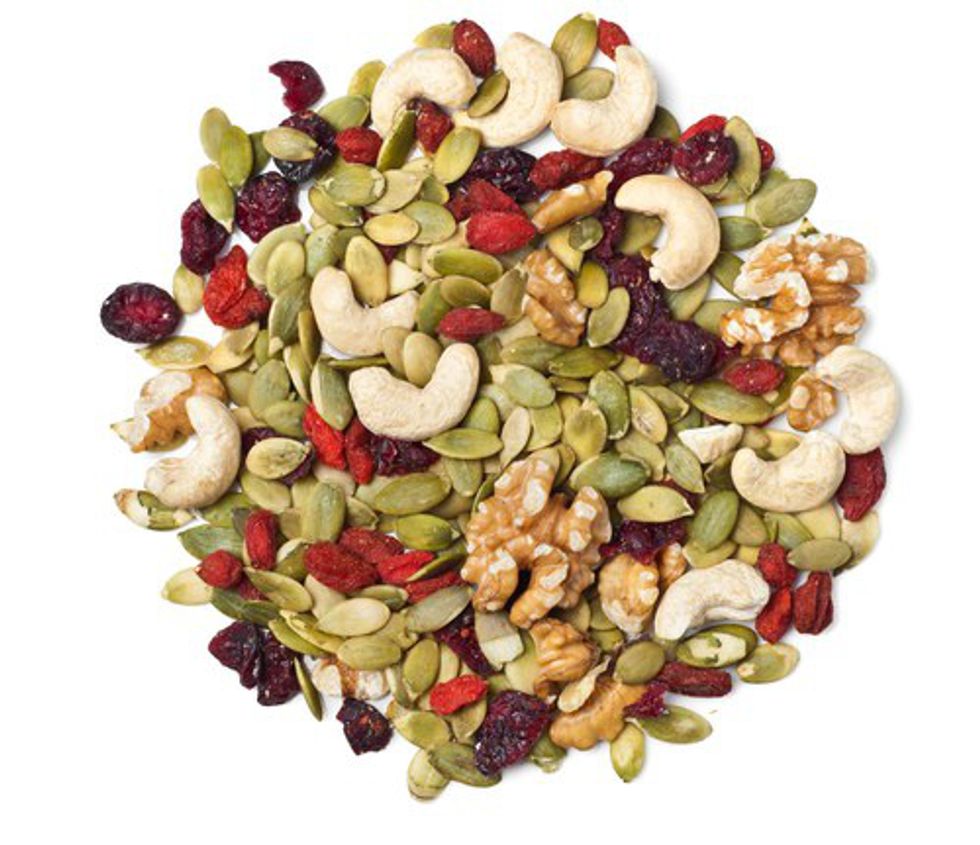 Buy your own, or make some. Here are several recipes: http://www.cheatsheet.com/culture/5-healthy-homemade-trail-mix-recipes-that-go-the-distance.html/?a=viewall.
19. Peanut Butter and Honey Roll-up.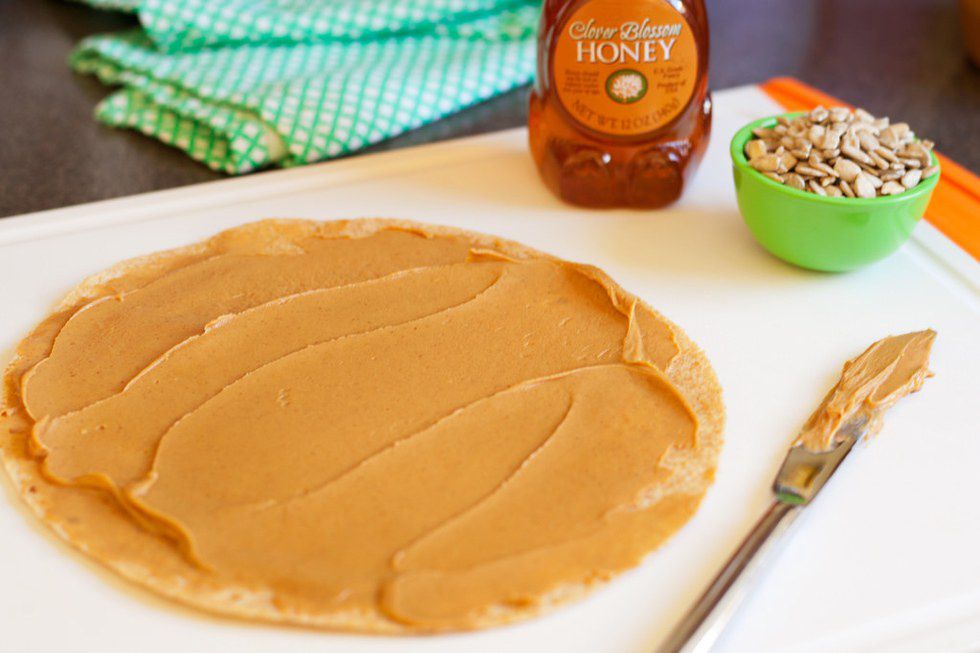 Take a tortilla, spread some peanut butter and honey on it, and voila! A quick, filling and slightly sweet snack.
20. Granola.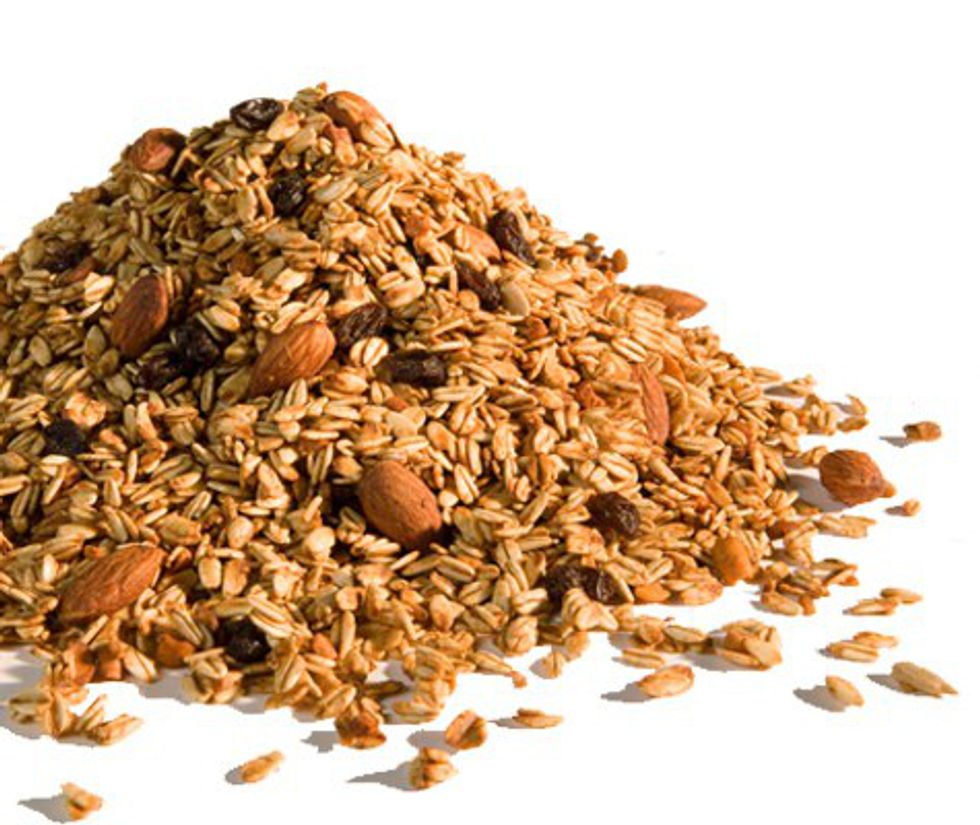 Eat it by itself or throw it on some yogurt, and you have a hearty, satisfying snack. Buy some at the store, or try making your own. You can find a great base recipe here: http://cookieandkate.com/2015/healthy-granola-recipe/.
Happy snacking!