On March 14th, 2017 — the one month anniversary of the Parkland shooting — students across the nation walked out in solidarity with Marjory Stoneman Douglas High School students. Most schools walked out of their classrooms and held a 17-minute moment of silence (one minute for each of the victims of the shooting). Each group of students put its own personal spin on the walkout, igniting change within their communities.
Here are 17 moments from National Walkout Day that prove that children can and will change the world.
1. Georgia, 14 years old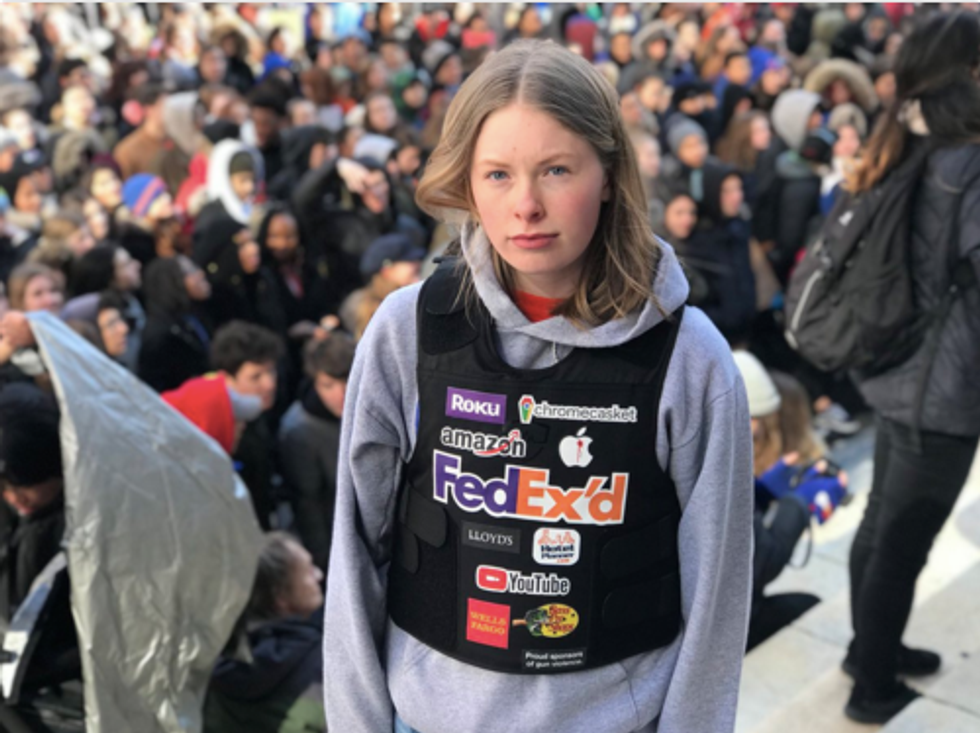 This student participated in the Packer Collegiate Institute walkout in Brooklyn. She wears a bulletproof vest decorated with labels of those companies that still receive money from the NRA. Each label contains some sort of artwork that exemplifies gun violence, and a small label at the bottom reads, "Proud Sponsors of Gun Violence."
2. Leonardo, 2nd grade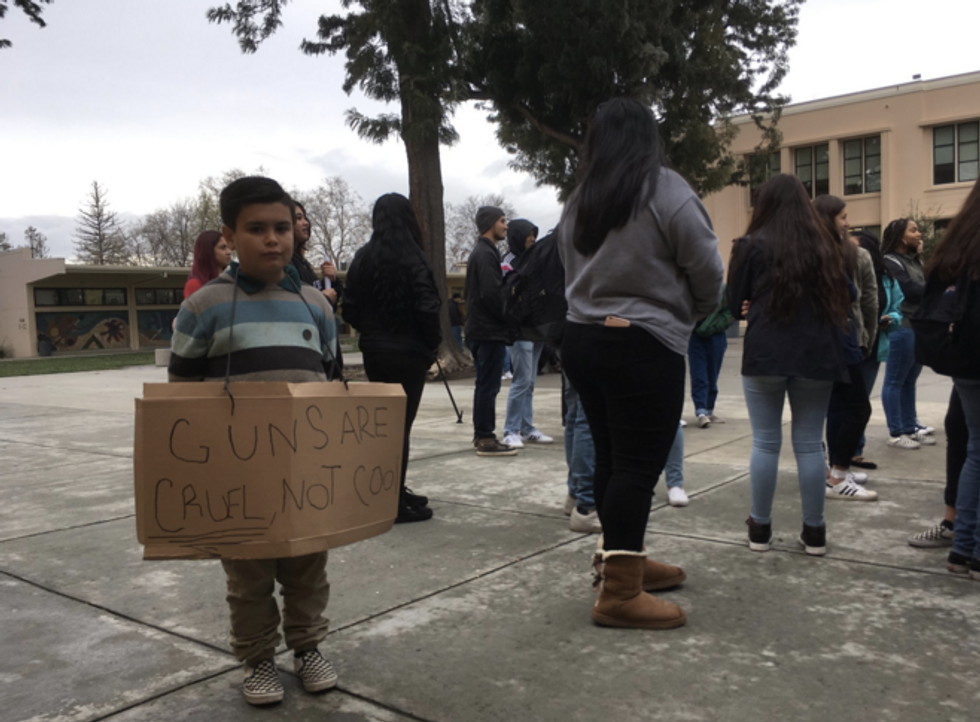 Leonardo Aguilar was the only one to walk out of his second-grade classroom in San Jose. He wore a sign that reads "Guns are cruel, not cool" as he walked in solidarity among students at Lincoln High School.
3. Unnamed student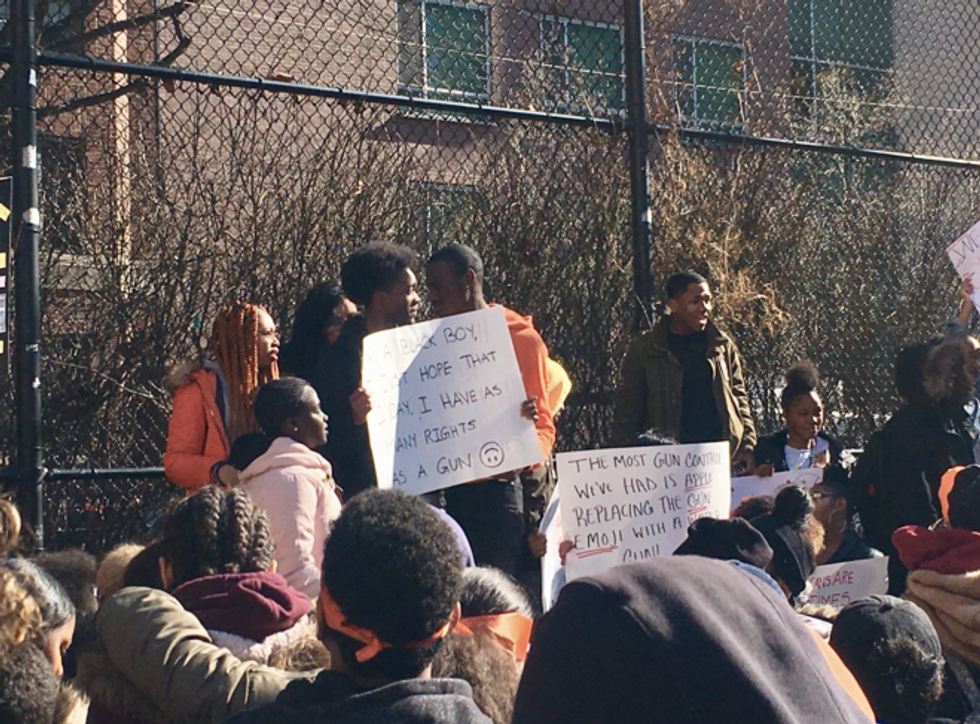 An unnamed black student stands outside his school during a walkout. His sign reads, "As a black boy, I just hope that one day I have as many rights as a gun."
4. Nickelodeon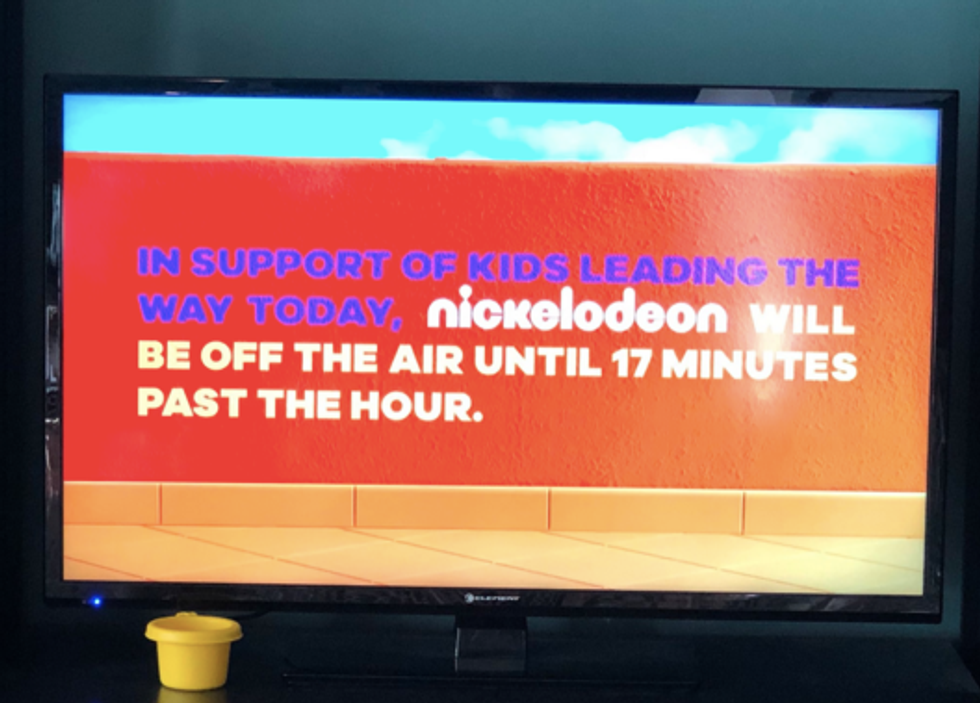 Nickelodeon was among many TV channels that suspended programming for 17 minutes in solidarity with kids making a change in their communities. Other than Nickelodeon, MTV, Comedy Central, and BET also suspended programming, displaying similar messages on the 14th.
5. Mt. Diablo High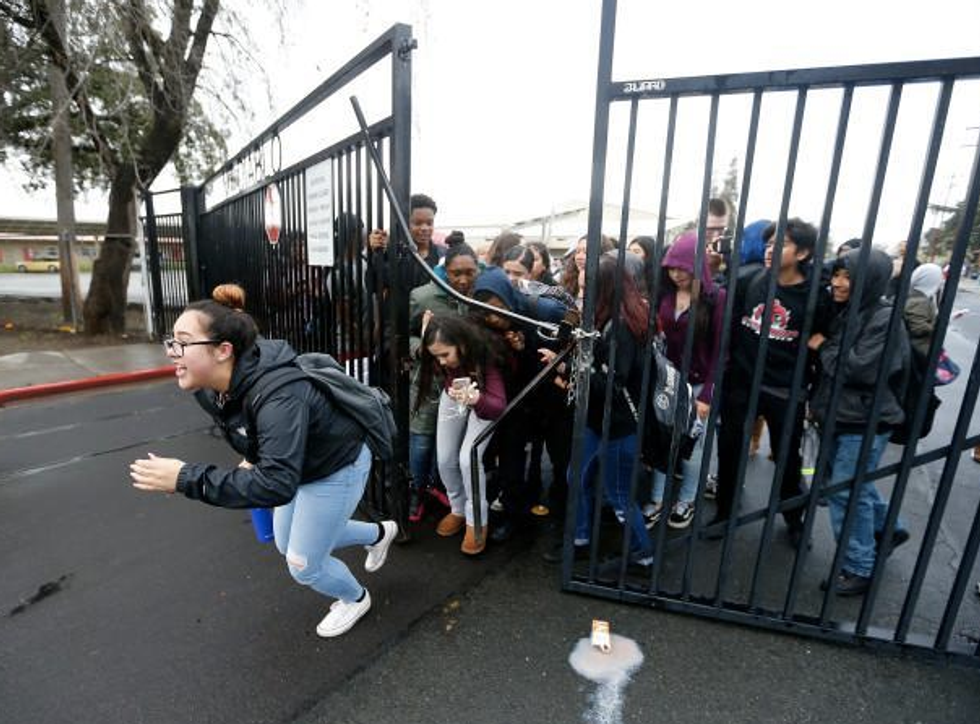 Students at Mt. Diablo High School in Concord, California were met with locked gates when they walked out of school on the 14th. Rather than accepting defeat, they broke through the gates and marched onward.
6. The Ellen Show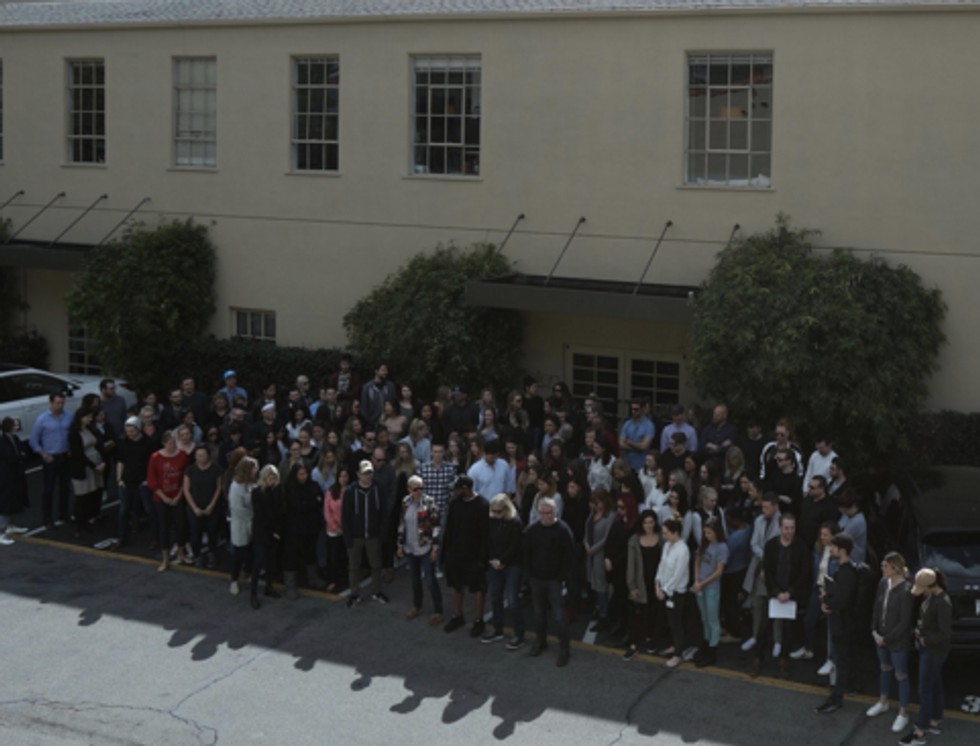 The entire cast and crew of The Ellen Show (including Ellen DeGeneres herself) participated in the walkout, standing outside of their soundstage and holding hands. They may not be students, but the workers behind the talk show are showing their support by participating and using their platform for awareness.
7. Solon High School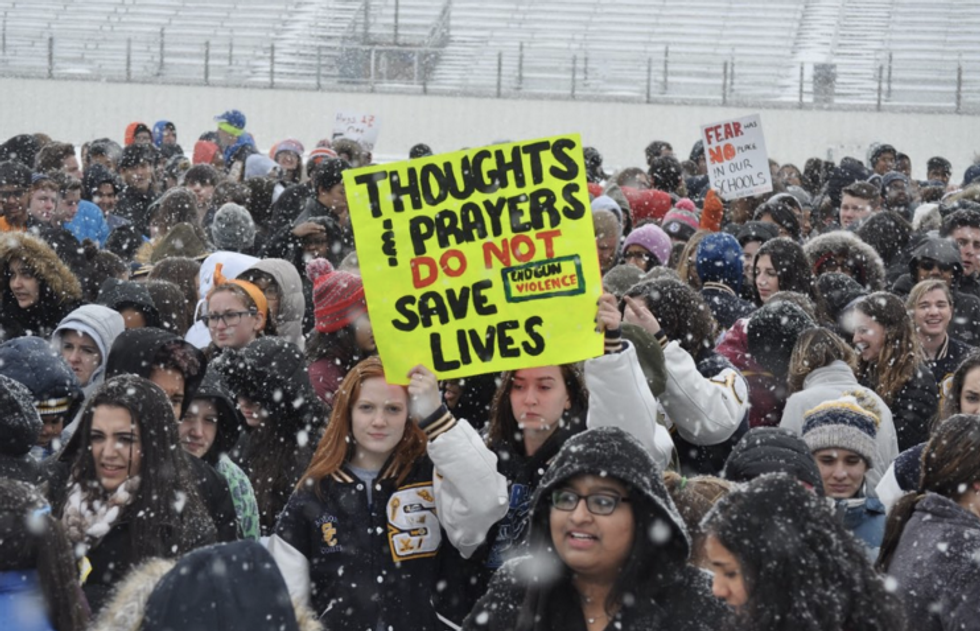 Over 1,000 students at Solon High School in Solon, Ohio braved subzero temperatures to stage a walkout at their high school.
8. BF Day Elementary School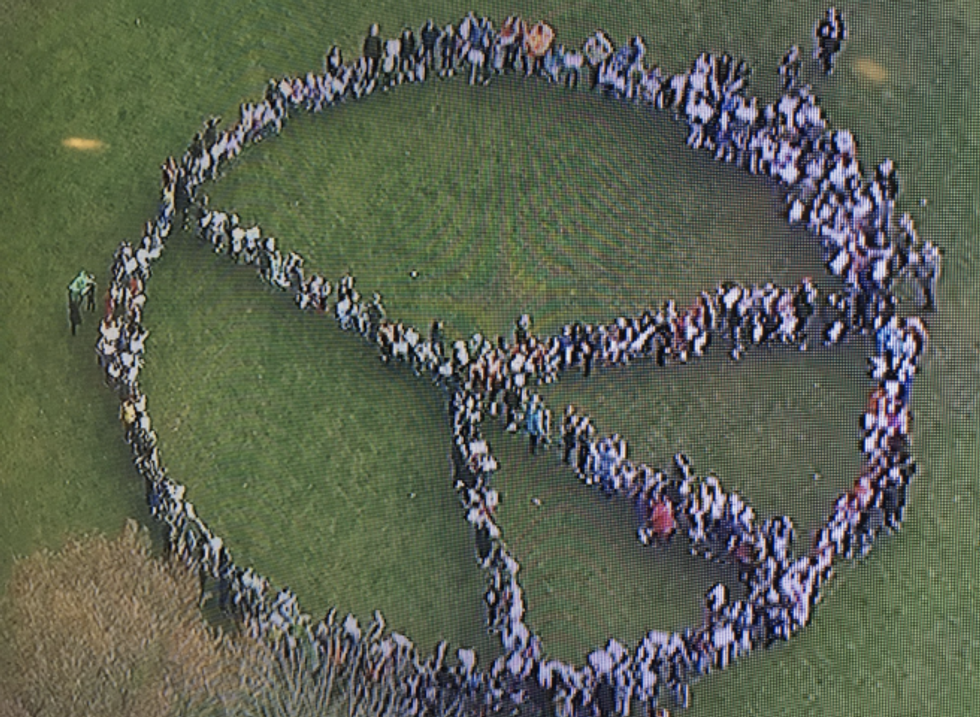 BF Day Elementary School students in Seattle, Washington formed a peace sign with their bodies in a field during their walkout, putting their own personal spin on what the walkout meant to them.
9. Grenada Hills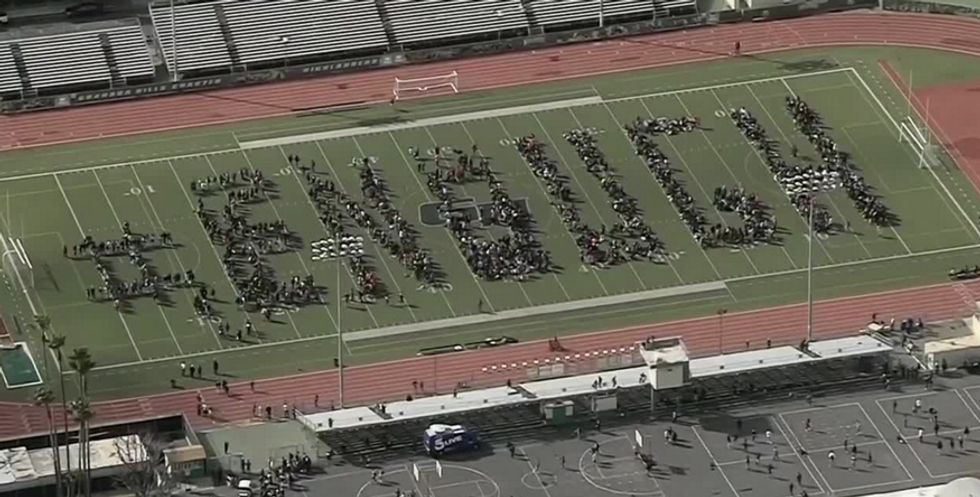 High school students in Grenada Hills, California formed the viral hashtag '#Enough' with their bodies on their football field. The hashtag became popular after Stoneman Douglas High School student Cameron Kasky started the #NeverAgain movement to ensure that no students will have to endure what he and his fellow students did on Valentine's Day.
10. CCA Academy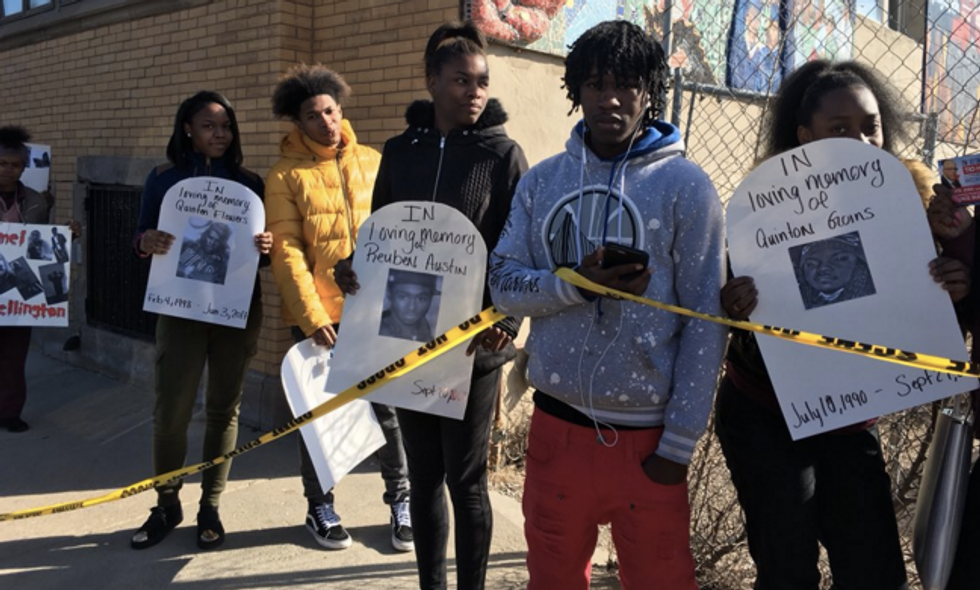 Students at CCA Academy, an alternative high school in North Lawndale (a district of Chicago) temporarily blocked off traffic during their walkout, where they held signs in memory of family and friends that were lost due to gun violence. CCA Academy is an alternative high school that operates out of Chicago, where students see gun violence daily.
11. George Mason Elementary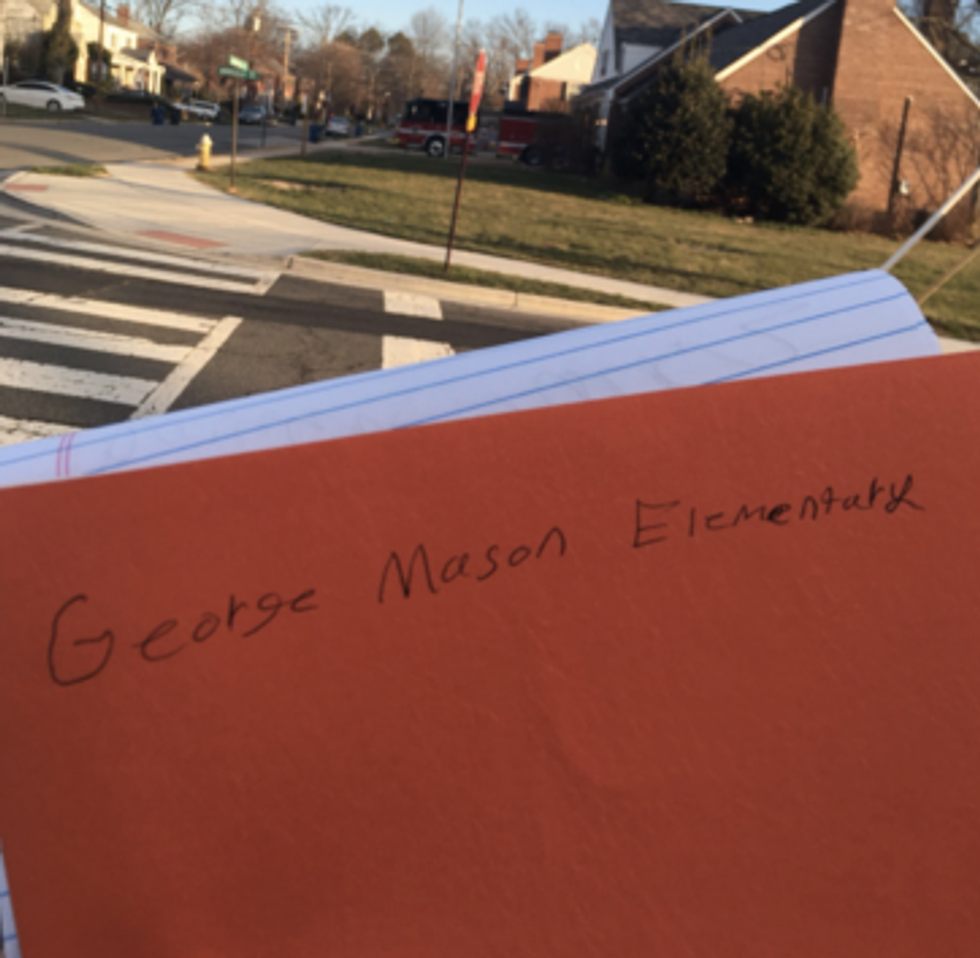 Journalist Lois Beckett went to George Mason Elementary in Virginia to cover the walkout, where the students had a press packet waiting for her full of information to help her report the walkout. The students themselves put together something so that their voices would be heard, making this specific gesture a powerful one.
12. Brenna Levitan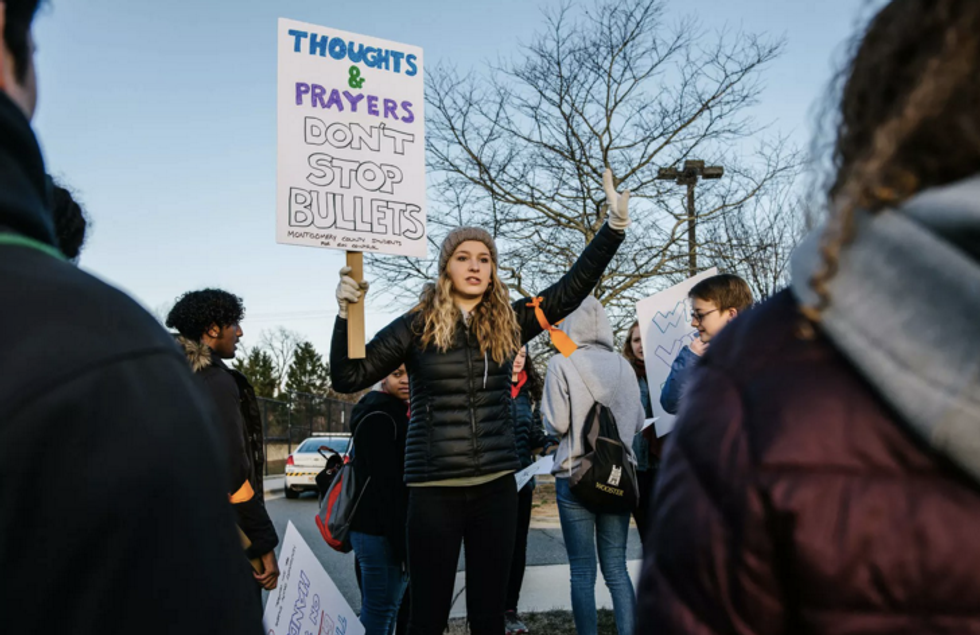 Brenna, a senior at Montgomery Blair High School in Silver Spring, Maryland, led her fellow classmates to the Capitol Building during their walkout. Brenna is a co-founder of the group "Montgomery County Students For Gun Control," a platform that was created to unite students in the Montgomery County area and aid them in making their voices heard.
13. Rosa Rodriguez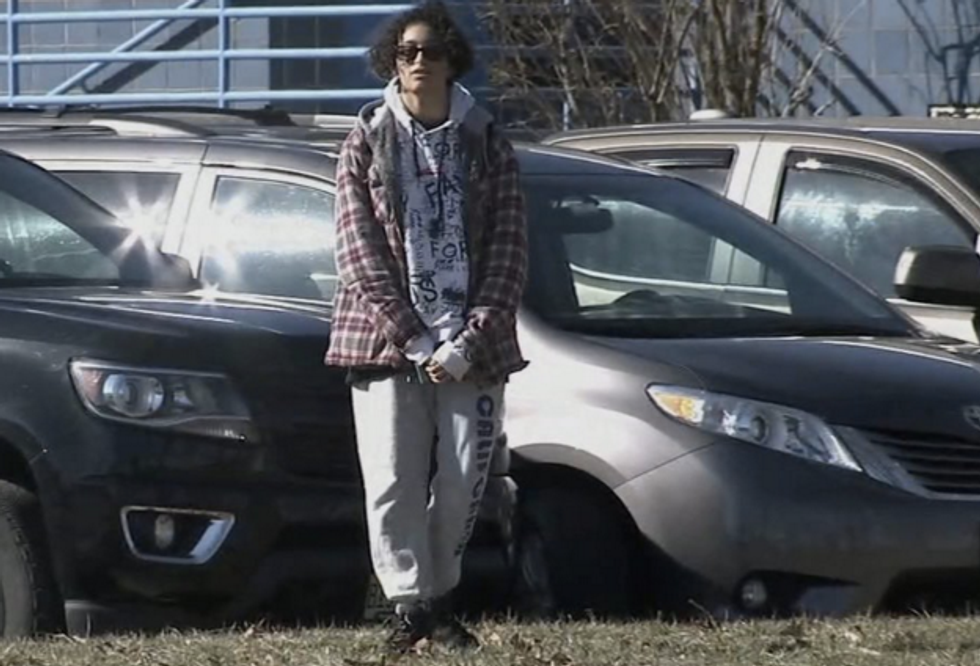 After being threatened with suspension and other disciplinary consequences if she were to participate in a school walkout, Rosa Rodriguez of Sayreville High School in Sayreville, New Jersey defied the odds and was the only student in her school to walk out. Rosa has agreed that if given a suspension she will honor it, but that it won't stop her from walking out.
14. Alexandra, Virginia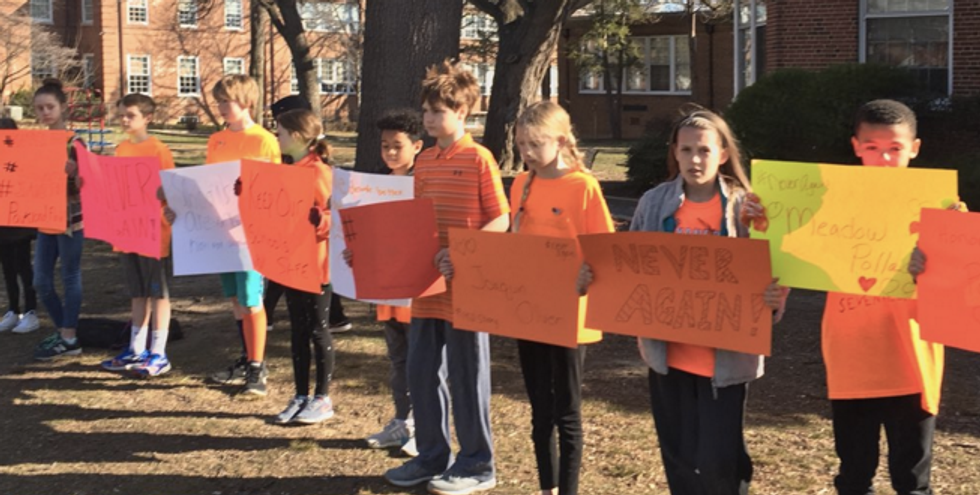 Elementary students in Alexandra, Virginia (the same ones that prepared a press packet for Lois Beckett) stood in solidarity during their walkout, wearing orange and staying silent.
15. Naomi, 11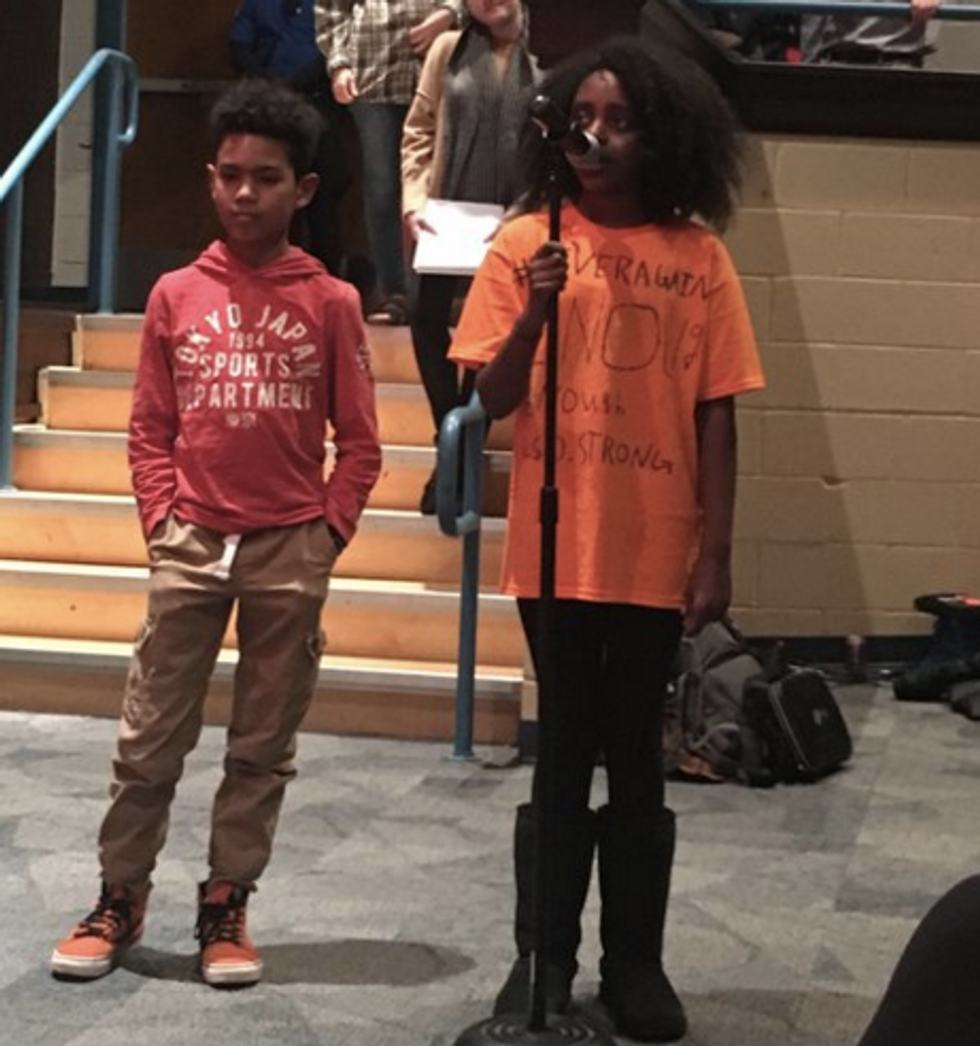 Naomi, yet another student from George Mason Elementary, co-organized the walkout and also vowed to add a minute to the traditional 17-minute moment of silence in memory of Courtlin Arrington, a black high schooler who was shot in her school recently. Naomi said that she added the minute because when African American women are killed, their names aren't remembered.
16. Snow day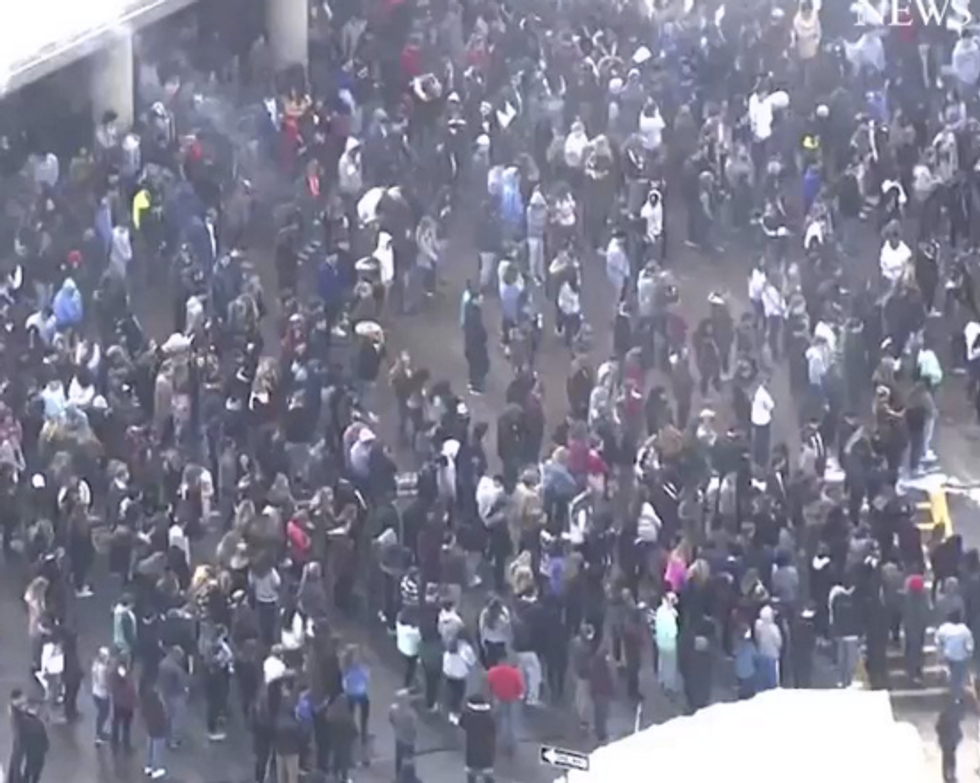 Though school was canceled due to extreme weather conditions, this did not stop the students of Boston as they gathered in their high school courtyard to participate in the walkout. The students of Boston disputed the argument that kids are only participating in walkouts because they want an excuse to leave class.
* * *
Though this is only a small portion of the many students that participated in the walkout of March 14th, next week many more will join together to participate in The March For Our Lives on March 24th, which already has 763 marches planned worldwide (and counting). The youth of today is choosing to ignore those who say that their opinions don't matter, and are choosing to make a difference. Will you be a part of the movement?